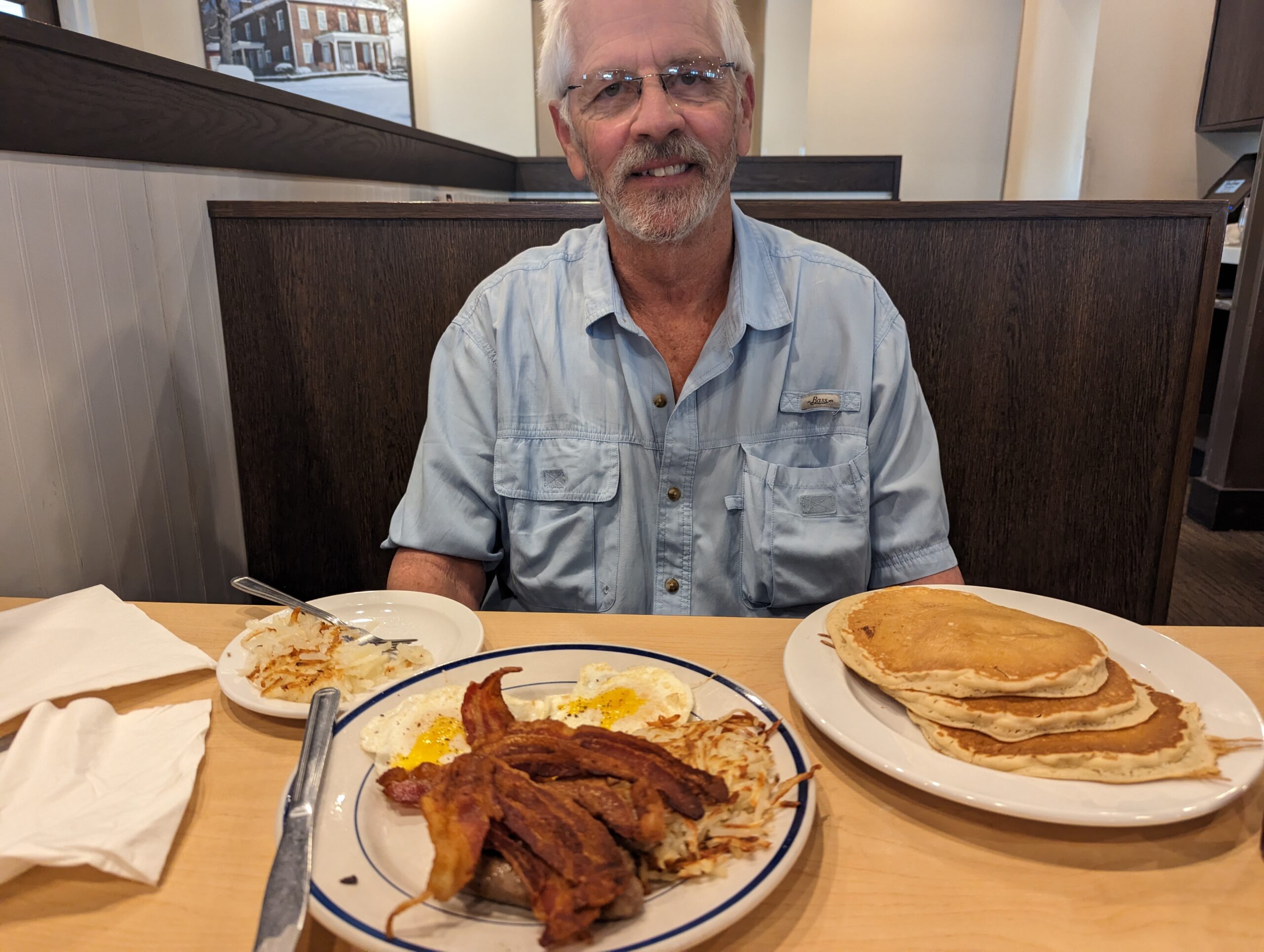 For some odd reason, I feel lazy today. Perhaps, it's a result of a lack of sleep. I awoke at 3:15 am and had an awful time getting back to sleep. Finally, around 5:00 am, I dozed off for another hour, and that was it for the day. Once up, showered, and dressed for the day, we embarked on our usual walk. Upon our return, I worked on this post before I eventually made scrambled eggs with cheese and bacon for breakfast.
Now, I am sitting on the leather loveseat in the living room while Tom works on his computer on the matching leather sofa. It's all very comfortable. The house is cool since the owner told us we could leave the central aircon running day and night. It is preset for days at 78° and 72° at night.
These preset temps are perfect for us. As it heats up as the summer progresses, we may have to change it. But, for now, it's working well. Also, there are ceiling fans in the bedroom and living room which, when added to the aircon, provide additional cooling.
It's so easy here. The clothes dryer, dishwasher, garbage disposal, and big TV in the living room, where we can stream shows from my laptop using our HDMI cord, make life convenient. Having a chest of drawers for each of us and a large walk-in closet is a bonus. It's nice being able to hang all of our clothes in the roomy closet, whereas in the past, in many holiday homes, we had small closets with only enough room to hang jackets.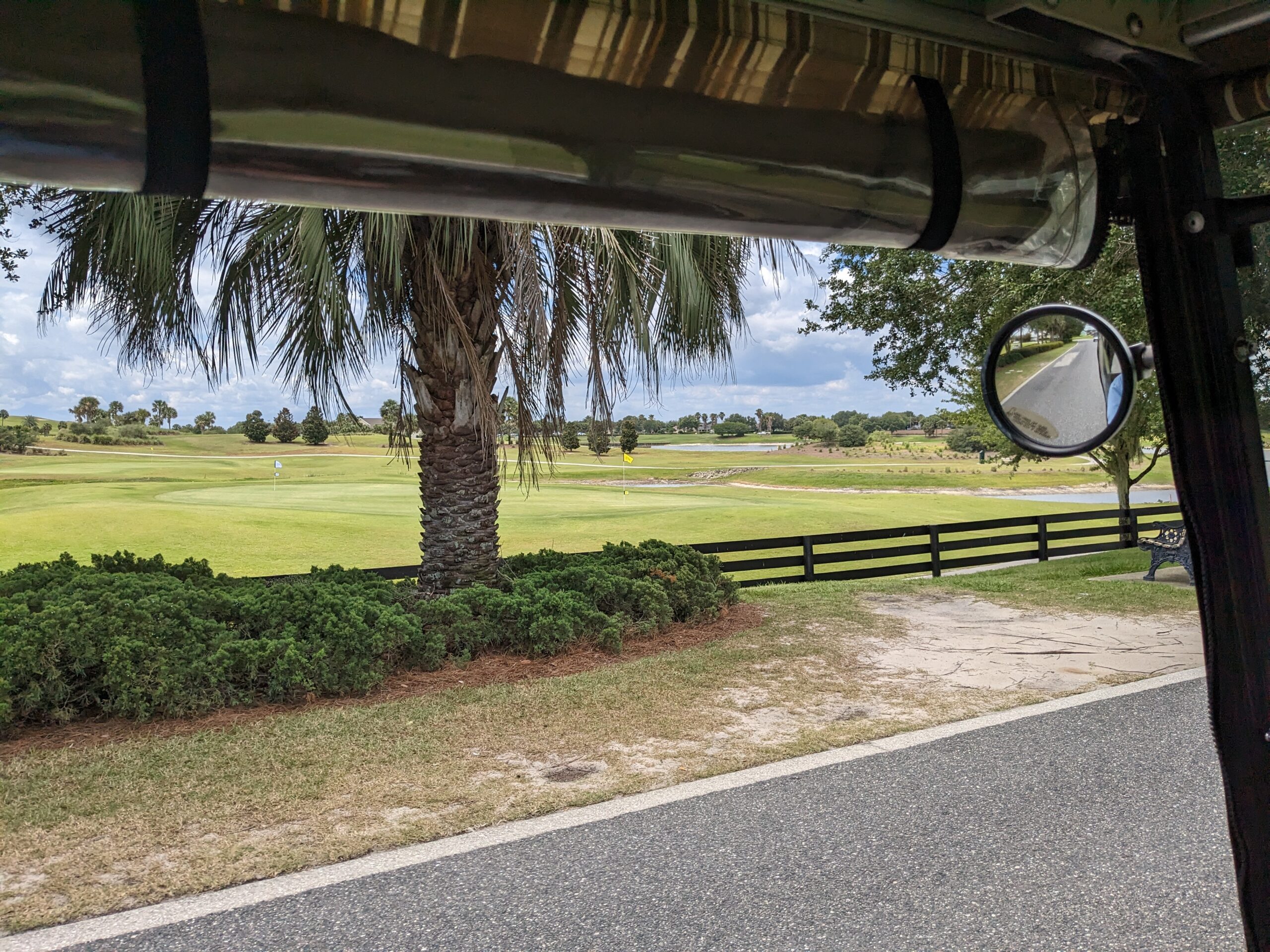 Many holiday homes have "cubbies" to keep clothes, but they tend to get messy when digging through them looking for something specific. The abundance of electric outlets we can use with our digital equipment is also a huge plus. Most often, in other countries, we're using converters and adapters.
It's easy dining out. The US is familiar with keto diets, and they have several options on the menus that can work for me. Also, it's easy in the grocery stores to find most products we use for my way of eating. Plus, the wine options are many, and now that I can drink regular wine, it's easy to choose a favorite at each location.
Right now, I am thoroughly enjoying William Hill North Coast Cabernet Sauvignon. I am not experiencing any Afib issues drinking a maximum of two glasses on any evening when we're out and about. Once I got off the allergy meds, I haven't had any signs of Afib, which has been an enormous relief. I check my blood pressure every few days and can see my pulse on my Fitbit at any time. Whew!
We heard from friends Lea Ann and Chuck, whom we met on a cruise from Sydney to Seattle in 2017 and hit it off the moment we met. They own a home in Florida over five hours from here. They will be staying with us for one night on June 19. They've been traveling extensively since we met, and it will be fun to hear about their travels.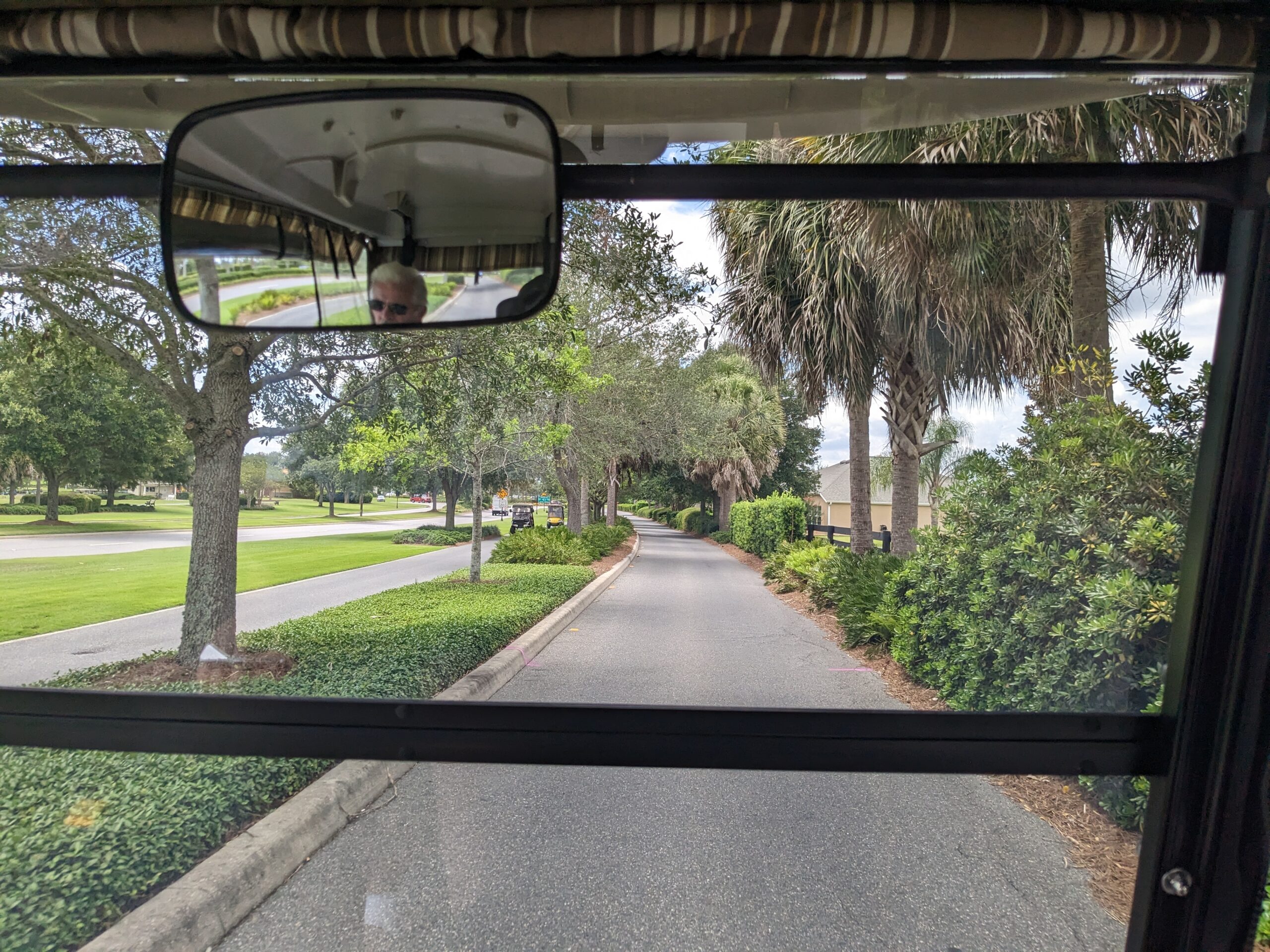 We've all agreed to go out to dinner when Lea Ann and Chuck arrive since going to one of the restaurants in the unique town squares will be fun. This way, I won't have to cook a big meal but will make a dessert when we return to the house. It will be lovely, we're sure, as it's been with all of the other houseguests we've had so far.
Today, we're working on projects on our laptops. With the house cleaned yesterday, it's a breeze today. All we had to do was make the bed, cook breakfast, and clean up afterward. Later today, we'll freshen up and get ready to go out tonight. We're heading to Brownwood Paddock Square around 4:00 pm for drinks and dinner, returning to the house while it's still light outside.
We'll be back with more tomorrow.
Be well.
Photo from ten years ago today, June 2, 2013:
No photos were posted on this date ten years ago. At that point in time, we weren't as diligent in posting photos as we are now. A post was uploaded on this date. In a short period, you'll see more photos in this feature. Please click here.