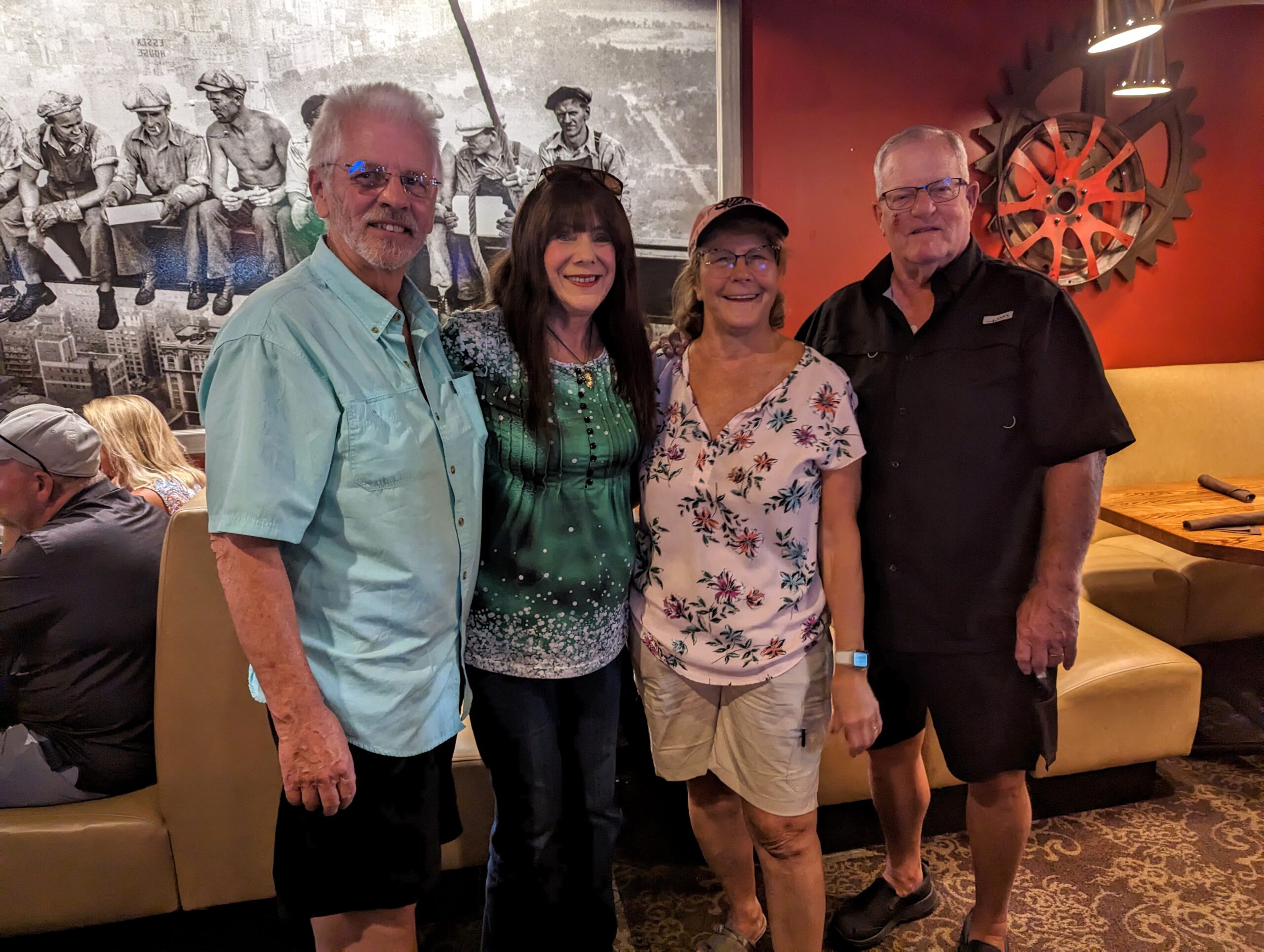 Last night for the first time, we drove the golf cart to Brownwood Paddock Square. We had to use The Villages app for directions since golf carts can't go on many main roads, and there are many diversions to stay on the golf cart trails. Usually very adept at finding our way around many parts of the world, we were frustrated when the app sent us on a wild goose chase.
For the locals, knowing their way around the golf cart trails must be a breeze, but it can be challenging for us newcomers when the online app can't keep up and keeps saying, "Make a U-turn."  I bet everyone has experienced a similar message from a navigation app.
We've decided to stay in tonight with rain on the horizon. Our Kroger grocery order arrived this morning with two slabs of baby back ribs, which I'll slow cook on the grill for tonight's dinner with cheesy potatoes and green bean casserole for Tom with ribs and salad for me. We season our ribs well but don't use barbecue sauce due to the high sugar content. We love ribs, well-seasoned without sauce, more than with sauce, although, for Tom, the exception may be the ribs at Jabula in Marloth Park.
So here's what happened once we arrived at Brownwood Paddock Square with the intent of finding a great outdoor bar for socializing and good food for dining after that. We lucked out again and got a great parking spot which was a fluke. All we'd have to do is walk around the square and find a bar with two available seats.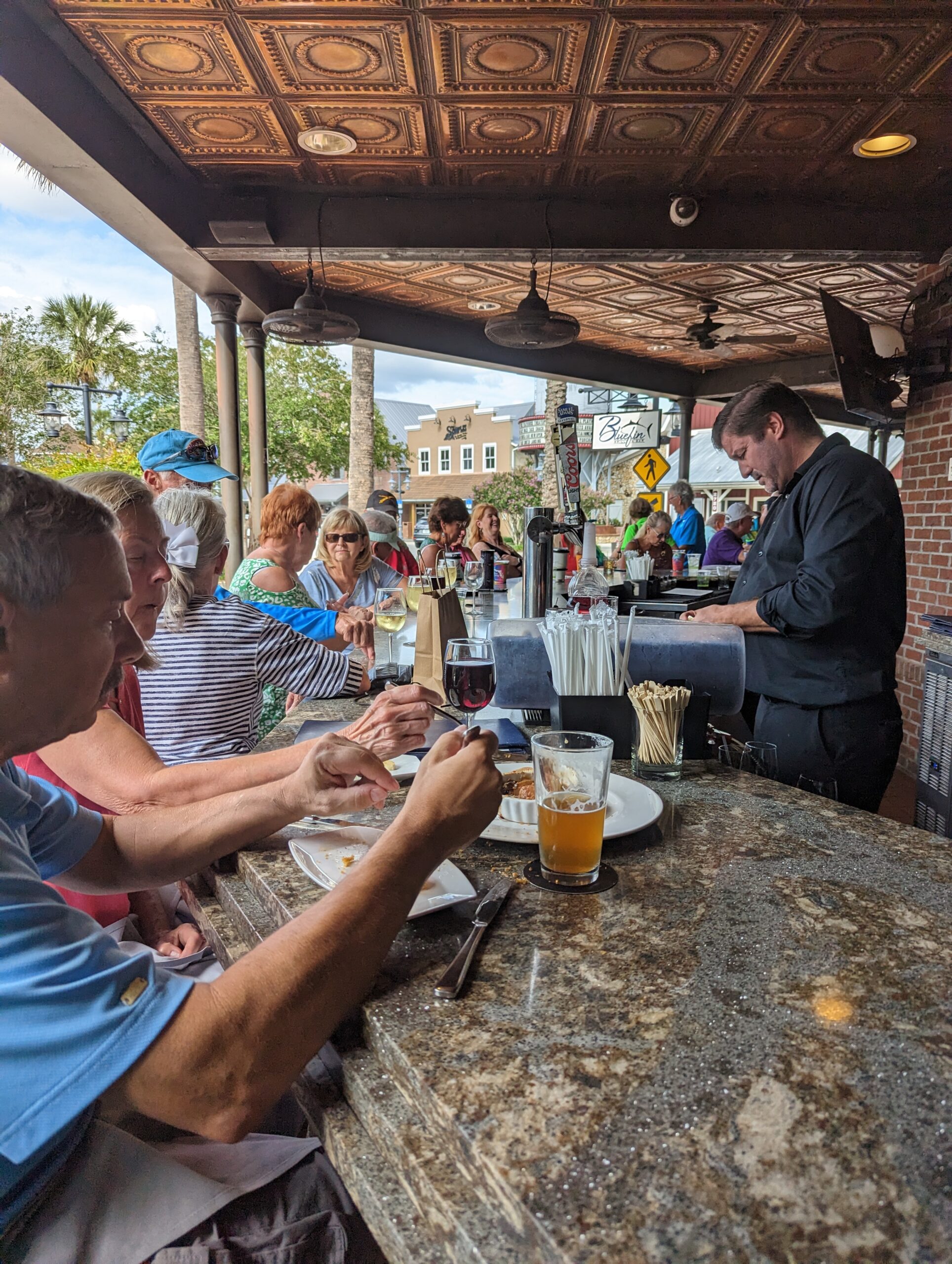 There are only about four restaurants with outdoor bars, but the one we found most fun, City Fire, didn't have any available seats at the bar even after waiting a while. There was live music, and the place was packed. We walked over to Blue Fin, and they didn't have the wine I liked. We left and tried another restaurant but didn't like the food options.
We returned to City Fire when the band ended at 5:00 pm, found two seats, and had a good time talking to people sitting near us. Just before 6:00 pm, my phone rang, and it was Rita and Gerhard's friends, Marty and Rick. We'd heard a lot about them and were anxious to meet them.
They asked where we were and suggested they meet us for dinner. We loved the idea and said we'd set a reservation for 6:30 inside the restaurant. Chatting with them standing at the bar wouldn't have been easy. By 6:30, they arrived, and we took our reserved booth inside.
The conversation flowed with ease. They are great fun, as Gerhard described, and we found we had a lot of similar views on life in these challenging times. We enjoyed a pleasant dinner; although the food wasn't spectacular, it was fresh and well-presented. So far, none of the food at the restaurants in The Villages has impressed us, as many of the locals have expressed. Everything here is about socializing and not necessarily about memorable food.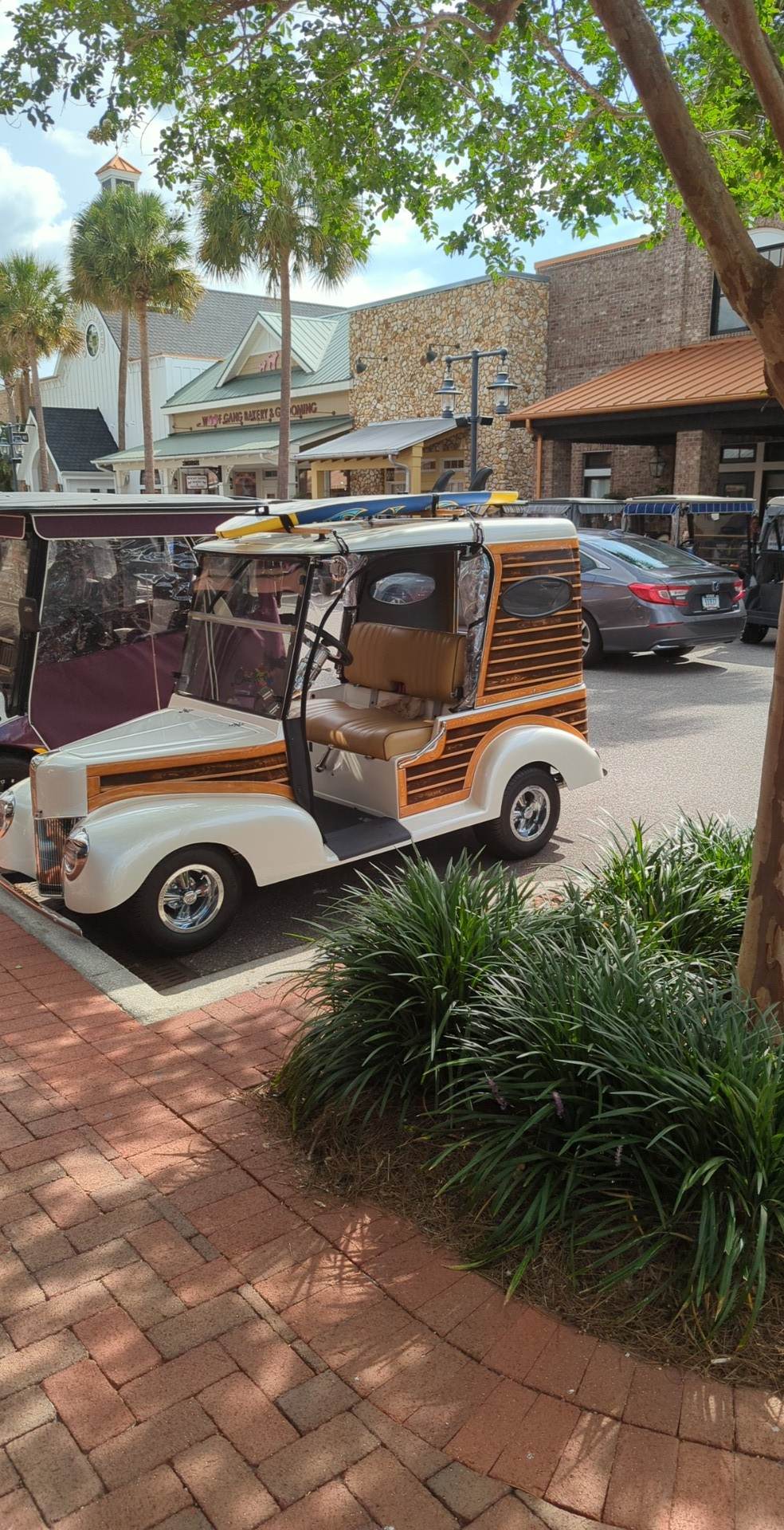 As time passed quickly, we sadly announced at 8:00 pm that we had to leave to find our way back before darkness fell. We programmed The Villages app on my phone and returned to our house. Luckily, this time we had no trouble at all. We said our goodbyes with warm hugs and hope to get together shortly.
In about 15 minutes, we were back at the house to unwind and relax for the remainder of the evening, streaming season four of Succession.
That's it for today, folks! Have a fantastic weekend. We'll be back with more soon.
Be well.
Photo from ten years ago today, June 3, 2013:
This date in 2013 was a travel day, and no post was uploaded.