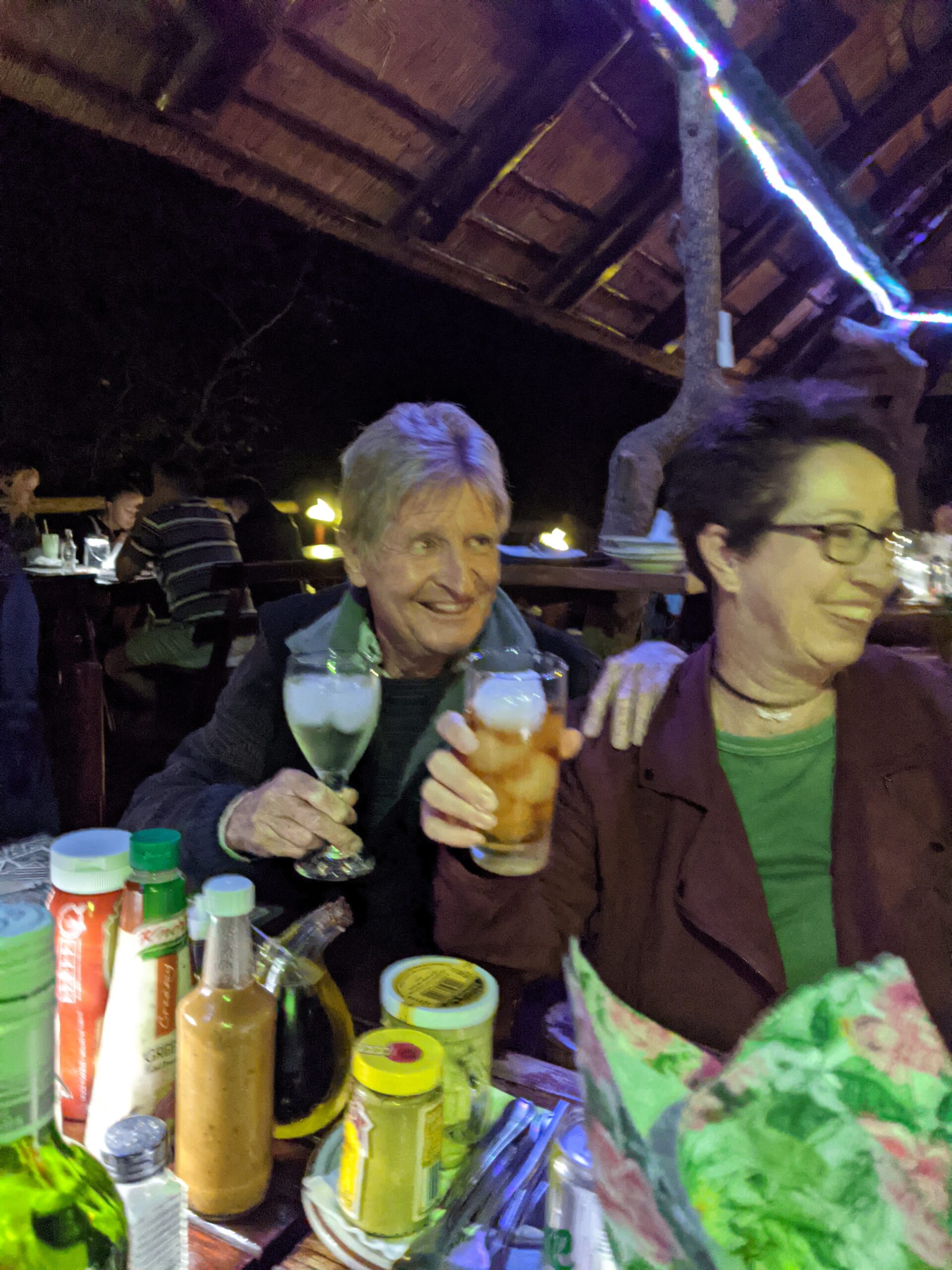 Note: Due to the high volume of tourists in Marloth Park right now, during school holidays, the WiFi is sketchy and inconsistent. Subsequently, I am unable to make formatting corrections including spacing and adding some links. We're sorry for the inconvenience. After all, TIA (This is Africa)!
It's Wednesday morning, and we're almost totally packed and ready to go. All that's left is to pack the everyday toiletries when Tom showers soon, and we'll close our bags. We aren't worried about overweight baggage this time since we're allowed two 23 kg (50 pounds) bags each, and we only have three.
We packed one of the duffle bags into another suitcase since we'll need extra room when we go on the cruises for the dressy clothes we'll be packing for the Queen Mary 2. Once we get to Minnesota on May 1, we can send the formal attire to our mailing service to hold for us until we need them again.
I suppose you are curious about our itinerary news, and I should get on with it. After days of research and discussion, we've decided to return to Marloth Park on May 24, only 62 days from today. A few factors contributed to this decision, including the difficulty we encountered in traveling to many countries at this time. We considered increased costs, fuel shortages, and overall excessive cost of living due to the ravages of each economy as a result of the pandemic and now the war in Ukraine.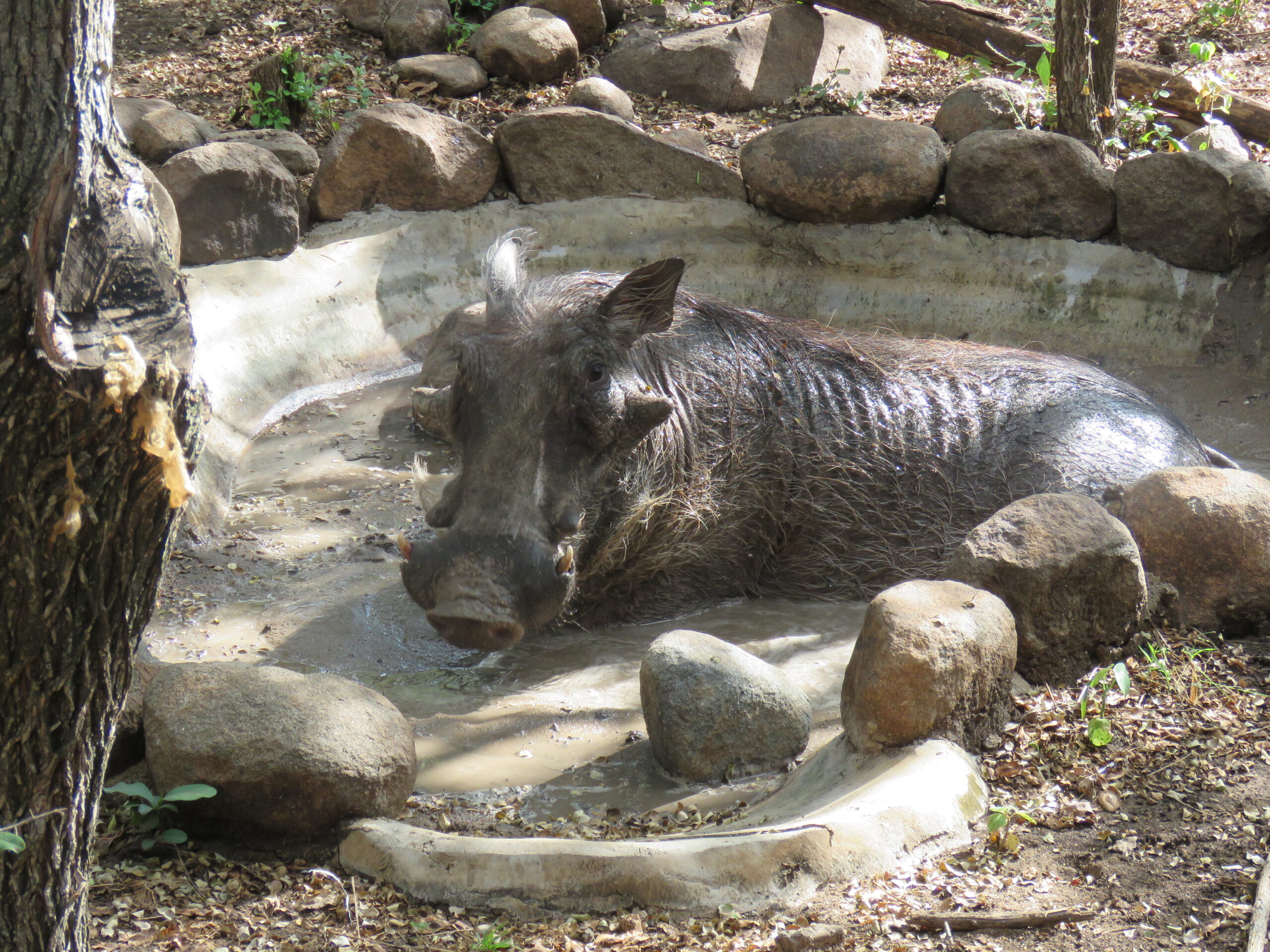 There is so much unrest in many countries with poor economic conditions, political unrest, poor medical care, prohibitive medical costs, and the list goes on and on. We've decided, for now, making Marloth Park a base from which we'll continue to travel and embark on cruises makes all the financial sense in the world.
Yes, we'll have visa issues, but we know how to deal with these issues. We can travel to other countries in Africa for short stay safaris and expeditions and then return with a new 90-day visa stamp. Once back here in May, we won't have to leave until August for a visa stamp. We can either fly to a non-bordering country or start a new visa extension. The new stamp will be good until November when we're planning to leave anyway.
In November, we'll make our way to  Athens, Greece, for three back-to-back Azamara cruises for a total of 42 days, which brings us to Cape Town, South Africa, when we'll make our way back to Marloth Park and begin the cruising booking process all over again, as new cruises are posted. These new cruises will take us to many new countries we've never visited in the past.
We realize that spending one or two days on a ship excursion is not the same as living in a country for a few months as we've done in the past. But, our travels are an ever-changing adventure, and we have to do what feels right to us. In between adventures, we'll enjoy our lives to the utmost in our favorite secluded place in the world. Undoubtedly, South Africa has its issues but is tucked away in the bush; we feel far removed from many issues. For now, this plan is precisely befitting our needs.
We have lots of wonderful friends here. We have a constant stream of entertainment as wildlife visits our garden. It's only a 20-minute drive to enter Kruger National Park. We have access to excellent medical and dental care at affordable prices and insurance covering emergencies. Although smaller than Amazon, we can shop at markets that have all the food products we like to purchase and the excellent online shopping service, Takealot, although smaller than Amazon, carries most items we need to buy from time to time.
On top of it all, we will be moving into a different house when we return, as shown in photos in this post and in this post. We are excited about moving into this property when we return in May. It has everything we could want or need.
We realize and accept the reality that we may lose some of our readers from making this temporary decision. But, we hope those of you who decide to opt-out make a note of days we'll be visiting other countries and will stop back to see our stories and photos.
For now, the next two months will be exciting for us:
15 nights in Apollo Beach, Florida
13 nights on a transatlantic cruise on Celebrity Silhouette to Southampton, UK
3 nights in Southampton, sightseeing
7 nights on transatlantic return cruise on Queen Mary 2 to New York
14 nights in Minnesota visiting family and friends
7 nights in Henderson, Nevada, visiting family and friends
Return to Marloth Park
The above number of nights doesn't account for the 62 days we'll be gone, but the long travel days to and from Africa make up the difference. There are many time zone changes in this period that, hopefully, we'll adapt to with ease.
So there it is folks, Next time we write to you, most likely it will be from Apollo Beach, Florida, unless we have time on one of our layovers for a quick update.
Be well. Be happy. Live life to the fullest.
Photo from one year ago today, March 23, 2021: