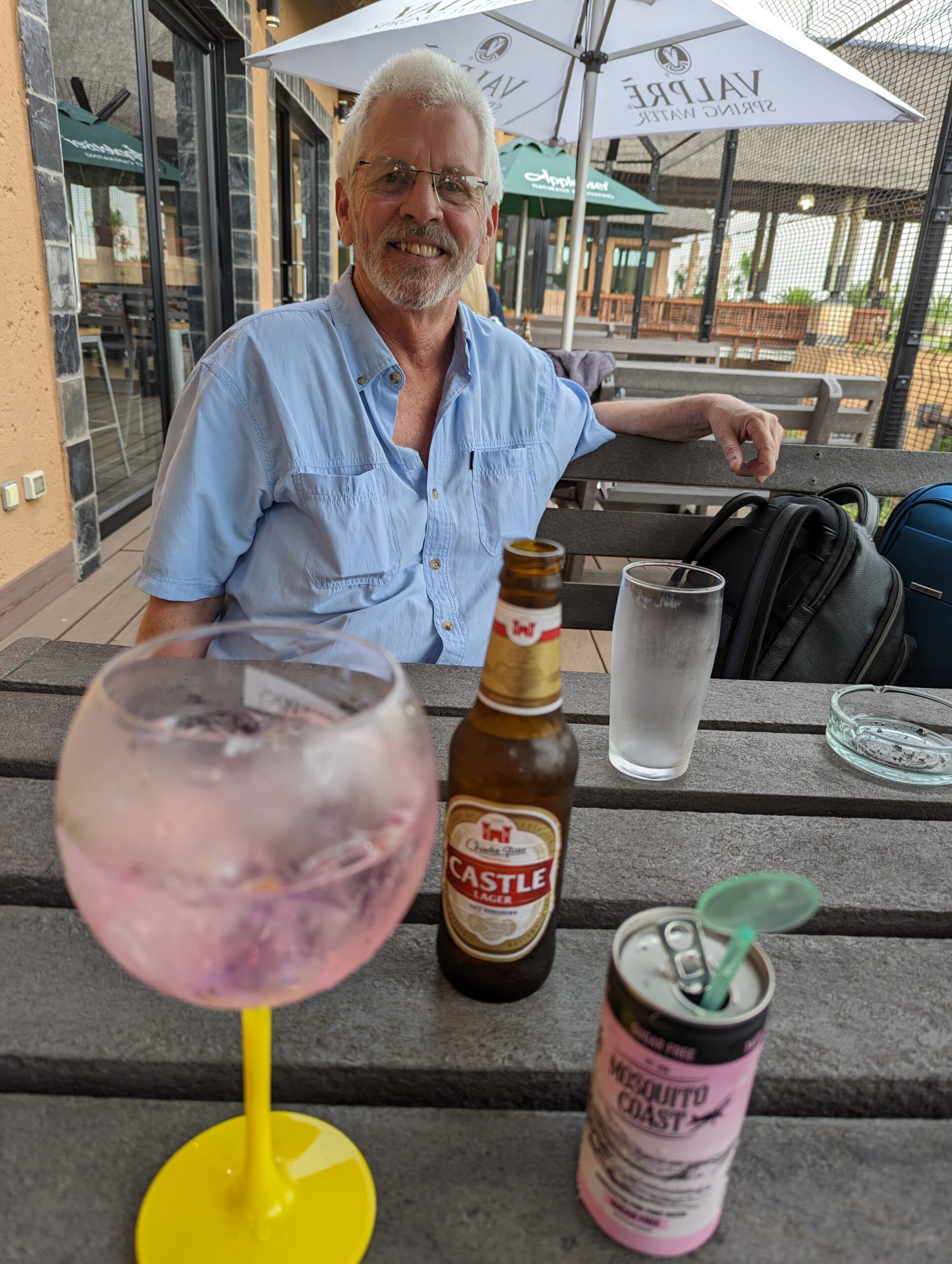 Happy 70th birthday to my dear husband. It's hard to believe he is 70 years old with his lighthearted and adventurous spirit. His boundless energy, good health (he takes no medication), physical strength (he hauls the heavy bags), sense of humor, intellect, playful demeanor, and endless devotion to seeing to my every need are youthful and surprising.
His strong convictions, backed by history, geography, and science, lead to an endless stream of lively conversation, constantly keeping me entertained, informed, and on my toes. Without his input, I wouldn't have much of a clue as to what's happening in the world, instead focusing on my own small sphere of influence.
Regardless of circumstances, he always injects humorous morsels to lighten the mood. Even with the most recent events regarding our dashed trip to Seychelles and all the money we lost, he was able to maintain an upbeat attitude, constantly influencing me to follow suit.
It's not beyond me to whinge and complain under dire situations. Still, his bursts of frustration are short-lived, which I call "overly grumpy," and are instantaneously followed by good humor and positivity. Without this, I don't know if I could have traveled the world for over ten years and still looked at continuing on with any degree of enthusiasm.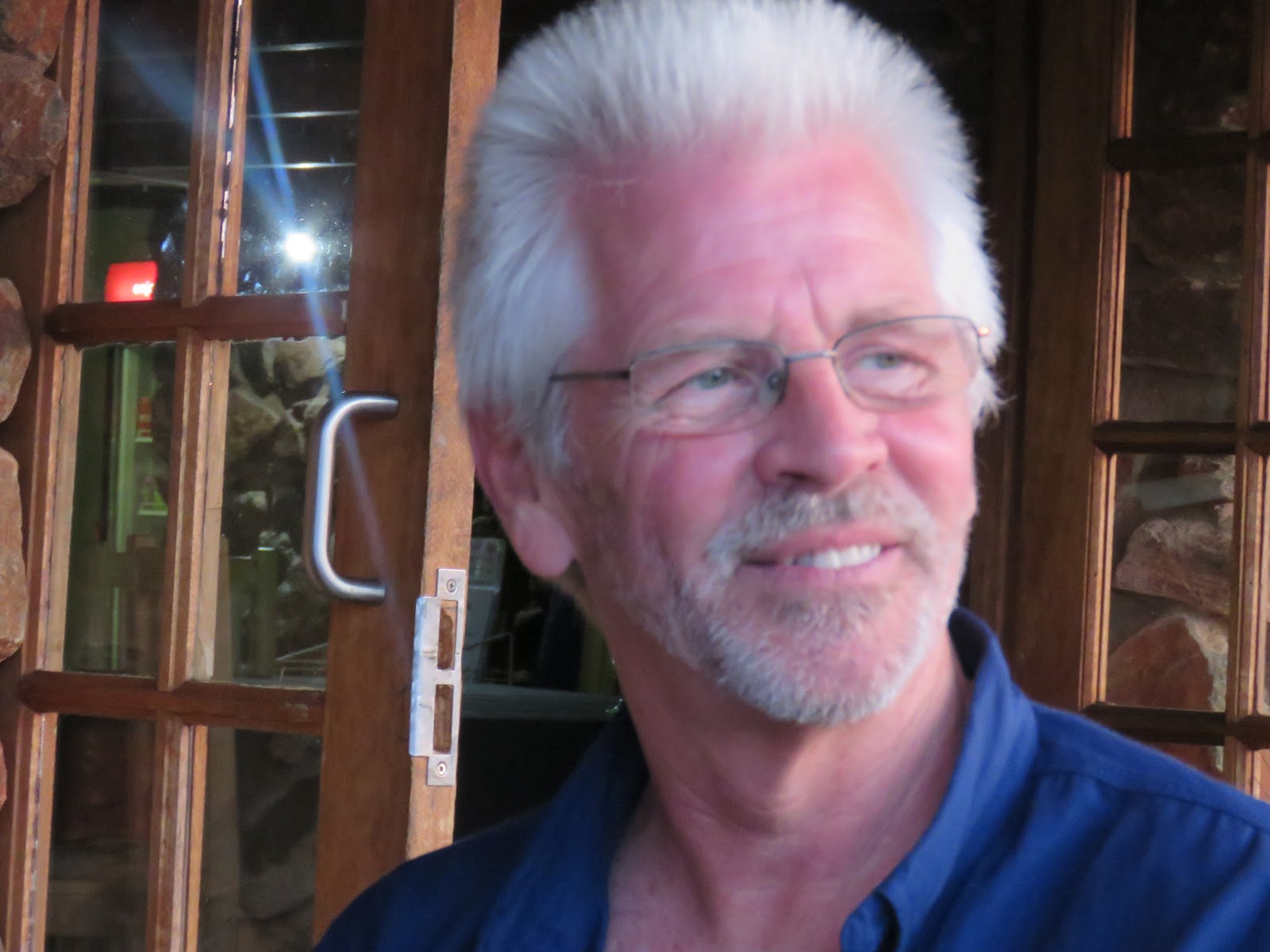 He makes a great case to which I immediately concur, leaving me reeling with enthusiasm and optimism once again. What a cheerleader he is for this life we lead! But his logical and uplifting spirit always presents a reasonable approach to the many benefits of continuing to live this extraordinary life.
And then there's the romance part, which he flatly denies he possesses to any degree. His approach is genuine and varied, always keeping me intrigued and fascinated. But it's romantic to me to have the man I love lavish me with compliments and praise me for who I am and what I do. This happens daily, and I never take it, or him, for granted.
Of course, his demeanor inspires me to be the best I can be. Although teasingly, he often refers to me as "bossy" for my assertiveness, I never take offense, while readily grasping the significance of what such a playfully spoken phrase may imply. I consider if I need to tone down my opinions. Often, I do.
I am as attracted to him today at 70 as I was when I met him when he was 38. I was 43. As a matter of fact, I am more attracted to him now, knowing full well the depth of the person he is after over 31 years of experience together. There is never a day that passes that I don't appreciate him, our relationship, and our extraordinary lives.
I didn't bake him a cake with ingredients for his favorite cakes this year, hard-to-find here. But yesterday, I made him a double batch of his favorite chocolate cookies. I'll happily make them for him again once we shop in Komatipoort and I replenish the ingredients. He is savoring each cookie as if it was a golden jewel. Below is a photo of the cookies.
Tonight, we'll head to Jabula for our usual Friday night, this time dining at a table with Louise and Danie joining us to celebrate Tom's birthday. We'll arrive at 5:00 pm, 1700 hrs., and we will socialize at the bar until they arrive. With the Marloth Park Info Centre so busy right now, which they own, they may not be able to arrive until an hour or two later. We'll be well-entertained until they do.
Happy birthday, my love, and a happy day to all!
Photo from one year ago today, December 23, 2021: