What a fantastic party it was. Louise and Danie couldn't have made it more perfect with the beautiful decorations, delicious food, and inviting ambiance. They worked hard but seemed to enjoy seamlessly and professionally putting it all together. We have many more photos to share and will continue to post them over the next several days.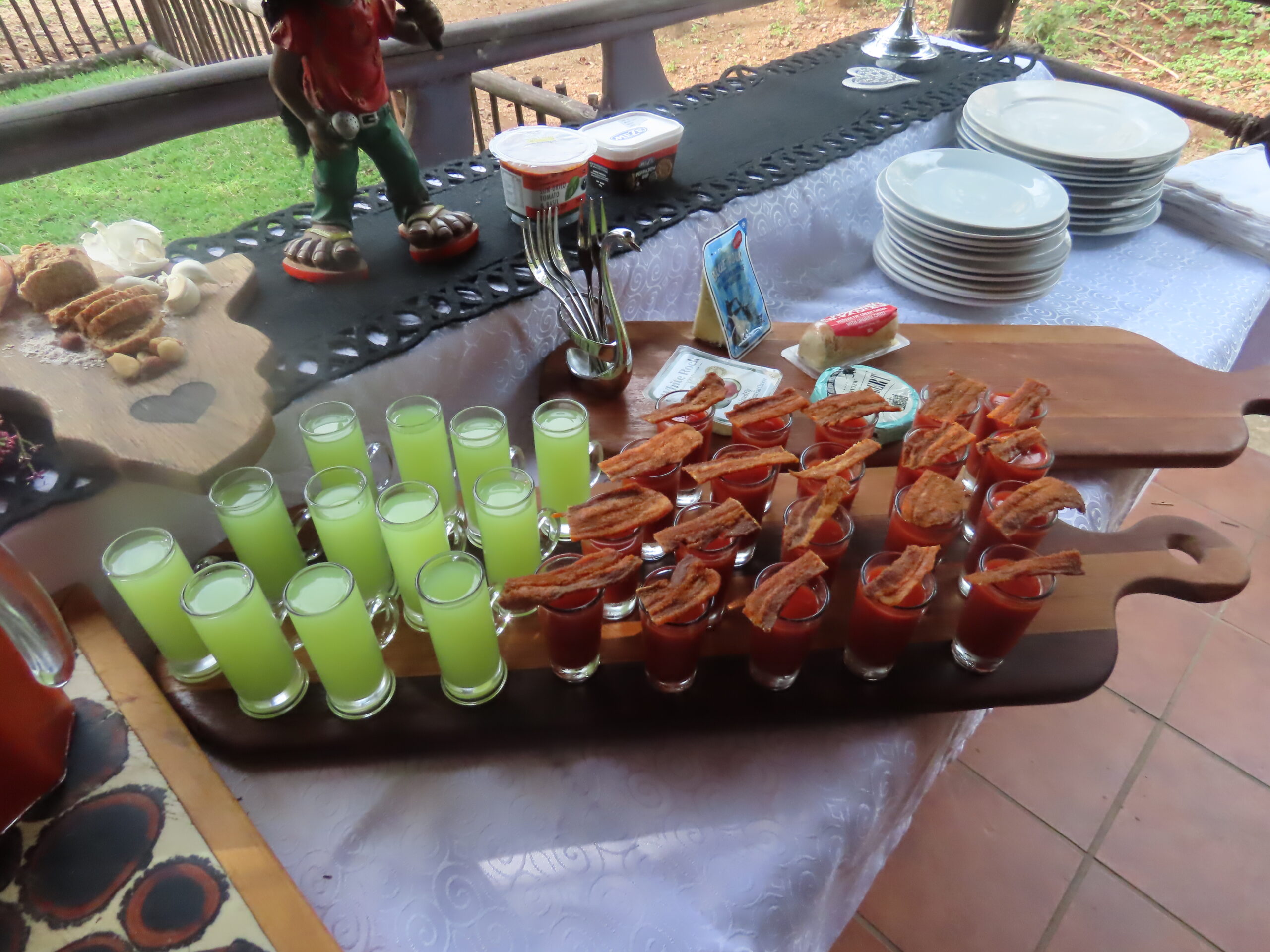 With lots of catering experience in the past, they knew exactly what to do, never for a moment leaving us wanting for another element when every detail was presented to perfection. I can only imagine a fabulous wedding, anniversary party, or any other special occasion coupled with the bush's wonder and exemplary services.
Because they are both such great friends, we trusted their decisions on every aspect of the party. Under any other circumstances with any other caterers, I would have had a significant hand in every area of the planning. With them, we could sit back and let them do their magic.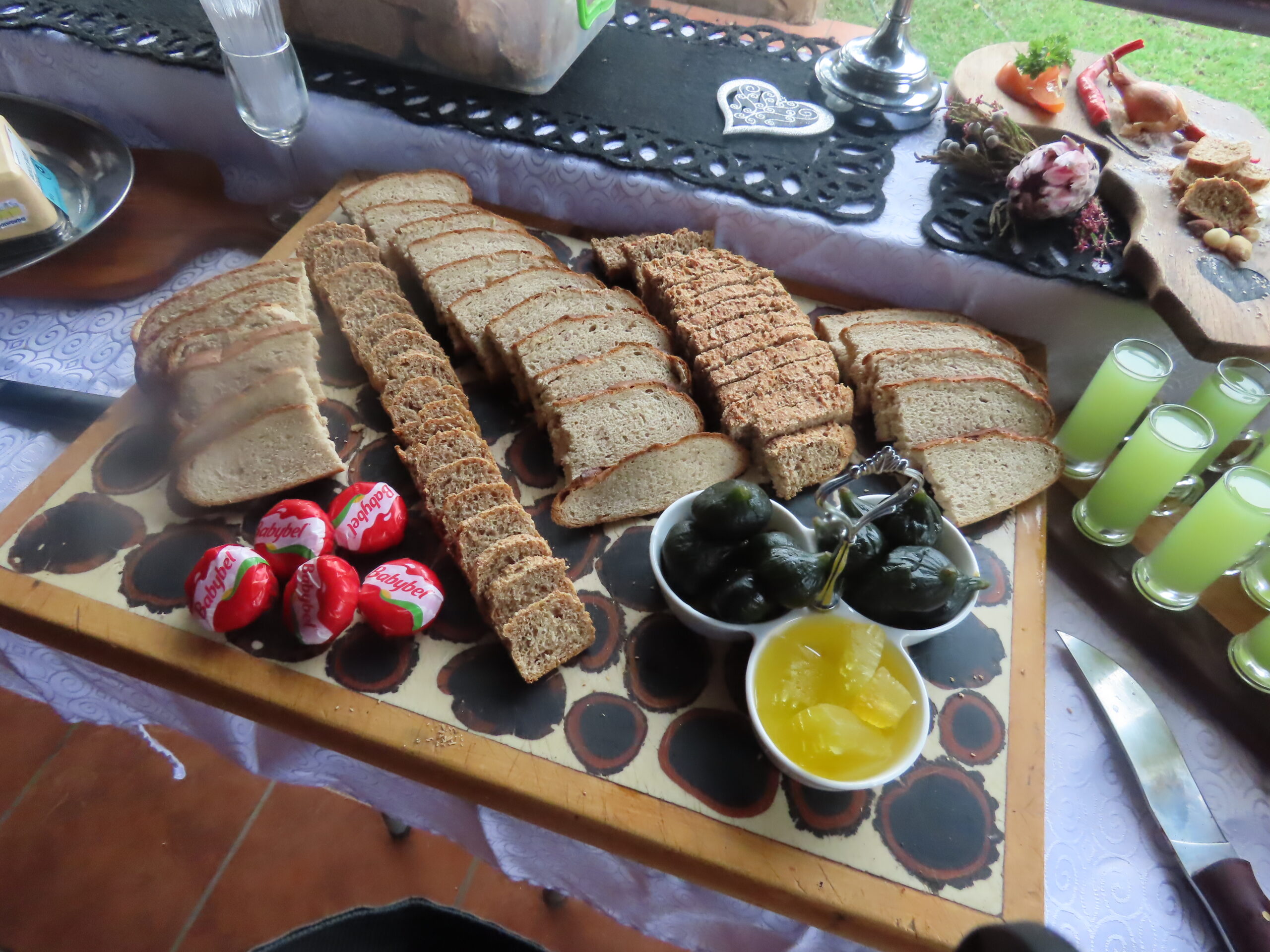 Adding to the blissfully planned event were our guests. Everyone who'd RSVP'd showed up and made us both feel so special. The lively conversations, laughter, and camaraderie fell into a leisurely pace. Unfortunately, the evening seemed to pass too quickly, and I didn't get to spend enough time with each of our guests.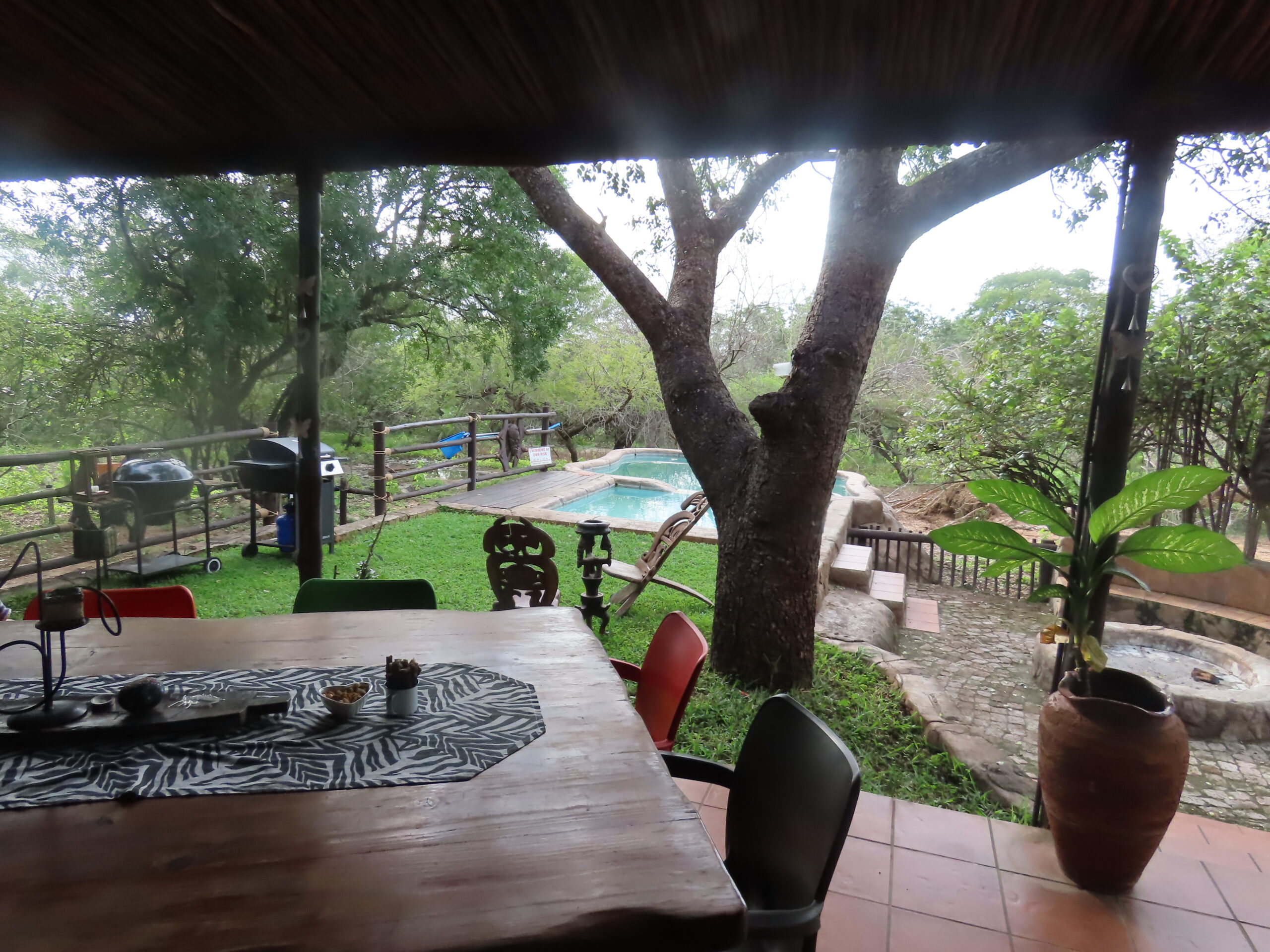 As mentioned, we'd invited the three doctors and their wives to spend the night. They took off for bed by midnight while we sat around the big table on the veranda. But seeing everyone having such a good time warmed our hearts throughout the enjoyable evening.
I felt bad we were all so noisy, having an ongoing great time that by about 1:00 am, we scooted everyone home so our overnight guests could sleep. Tom and I never got to bed until after 2:00 am. We were both wide awake, reeling from the beautiful evening. Finally, we dozed off, not awakening until after 9:00 am, a rarity for both of us.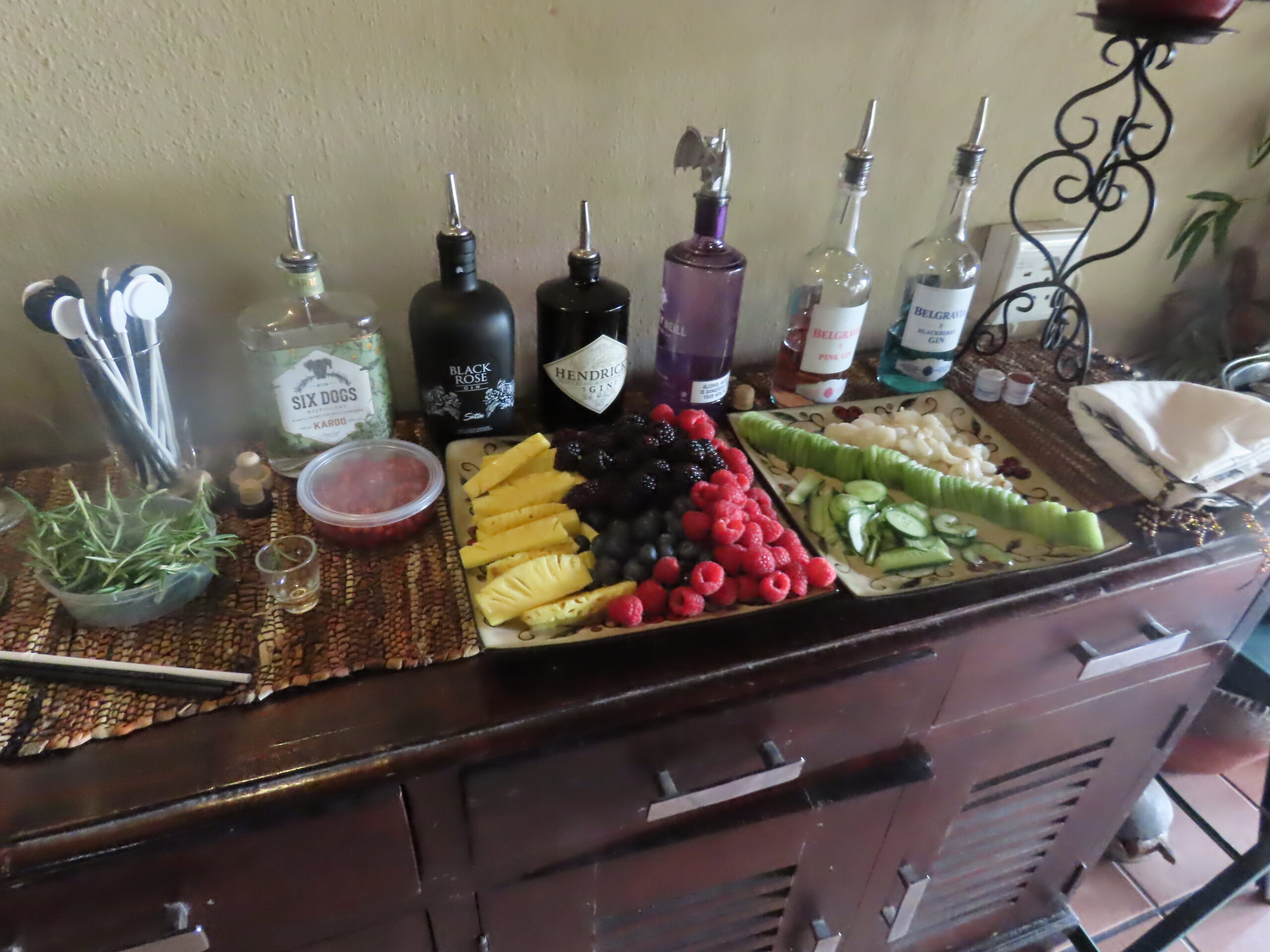 With everyone gone today, by late morning, we returned to the party house and collected all the unopened bottles of wine. We supplied about 42 bottles of wine and have about 20 bottles, which I'll eventually consume over the next many months, sharing with visitors who stop by.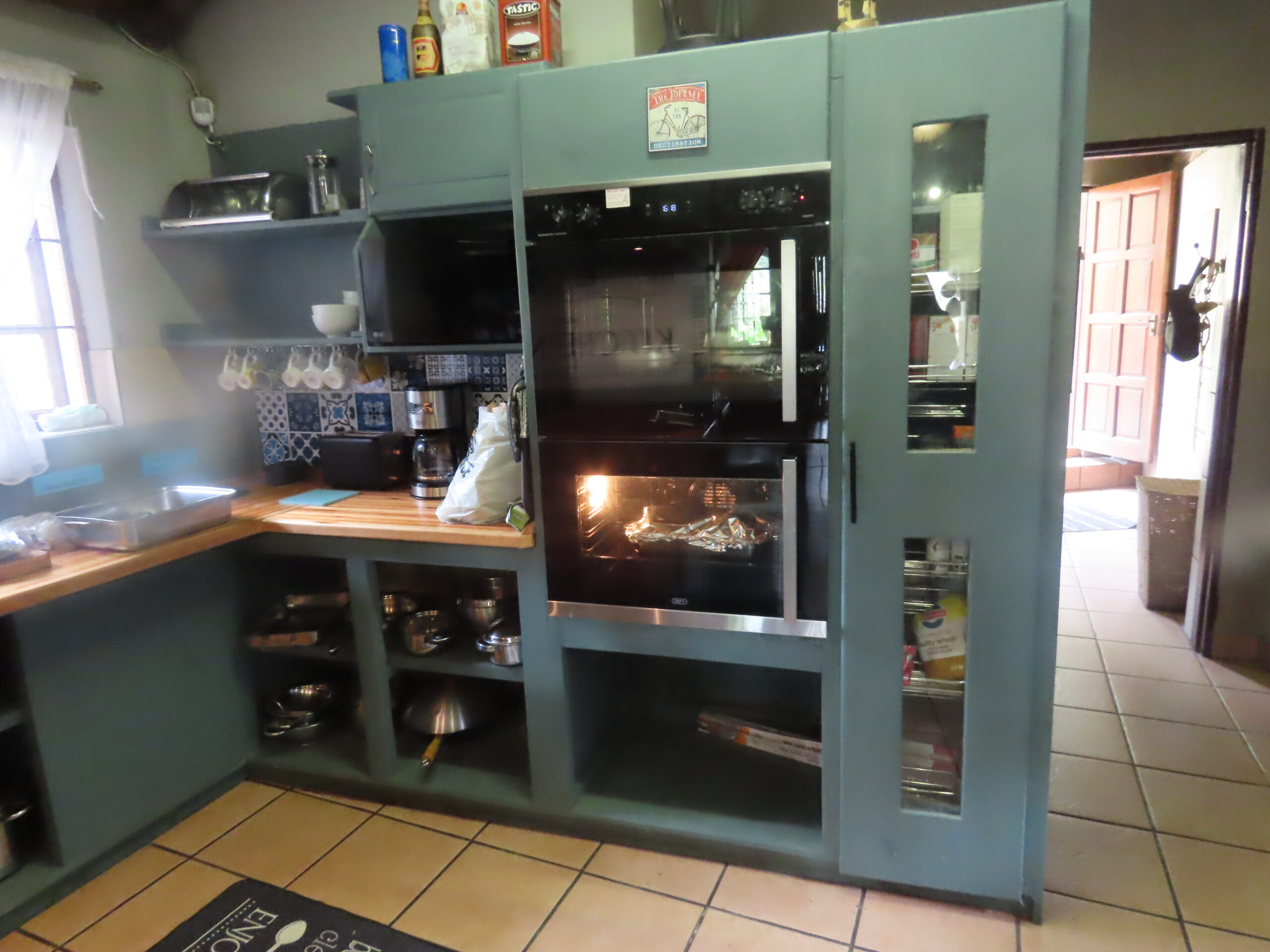 I don't usually drink wine other than the lightest varieties, but I will simply drink less of the regular wines in any particular sitting, perhaps no more than one glass at a time. As a result, we won't need to buy any more wine while we're still here in South Africa. Plus, it will be fun to share any of the white or red wines with visitors.
We'd specified on our invitation, "Please, no gifts," but some brought gifts and cards anyway, every one of which I will thoroughly enjoy and do appreciate.
There's no way we can thank Louise and Danie for all they've done. We can only hope that some of our readers may consider Marloth Park for any special occasion to savor this magical place and have this fine couple help them arrange their special occasion with memories that will last a lifetime.
More will follow tomorrow!
Be well.
Photo from one year ago today, February 26, 2022: