Happy birthday, Lover! That's my guy, always with a heartwarming grin on his face, even in the pelting rain. Gosh, we love this life!  I took this photo in the rain when we found an overhang on the sidewalk on George St. in Sydney in January 2016.
It's 9:30 am, on Tom's 69th birthday, December 23, 2021. It's hot and humid, and I am taking a break in the air-conditioned bedroom while #2 of 3 layers of his German Chocolate birthday cake is baking in the oven. I can only bake one layer at a time since the oven is too small for two at a time. The kitchen is like a sweat lodge in the Kalahari desert, and I needed a reprieve to cool down.
I set the timer on my Fitbit to 35 minutes, the time it takes to bake a layer. The first layer popped out of the pan perfectly, and I'm hoping the same happens for the remaining two layers. All ingredients come in metric measurements while the recipe is in imperial measurements. I always struggle a little with the conversions, especially when some of my measuring cups and spoons are also metric. After all, we're living in another country. It's not like the US here.
It's the only material gift I could give him on his special day. I didn't even buy him a card. The only birthday card he'll get today is one left behind for him by dear friends Kathy and Don (now in Hawaii), which he opened this morning with more of that sh_ _ eating grin on his face. I couldn't help but smile.
Today will be like any other day. Once I've frosted the gooey pecan coconut frosting on the three layers of cake, I'll take a reprieve once again and finish today's post. If the cake looks reasonably acceptable, I will take a photo and post it here today. If he says it tastes good after he eats a piece when we return from dinner and drinks at Jabula tonight, I'll post the recipe tomorrow.
Oh, I could so easily go into accolades about my husband on his special day, but most of you, especially our long-term readers, have heard it all before. Long ago, when reading another world traveler's blog, I read a comment from one of their readers who whined about how she was always saying nice things about her husband, who has since passed away. I'm sure she has no regrets about the kind words she wrote about him.
Then again, it certainly takes unique qualities in individuals and couples to travel the world for years. It's not an easy way of life, regardless of how exciting and romantic it may sound. My contributions to this union are unceremonious. I don't complain, fight, stay cheerful, take photos, and do these posts daily.
Tom, on the other hand, has a multitude of fantastic qualities. (OK. Humor me. I couldn't resist). At the top of the list is his uncanny ability to remain optimistic in the most challenging times and his unwavering commitment to consistently contributing to our day-to-day lives. Next is his magical way of making me feel special every day through loving gestures, compliments, and his playful nature (dare I say sexy?). What more could a girl ask?
Much to my disdain, I sometimes don't feel well or suffer from some unanticipated malady, let alone open-heart surgery almost three years ago. His contribution, care, and loving nature remain steady, if not escalating, during these difficult times. He never complains during those periods or reminds me of them later. Sure, from time to time, he fluffs his feathers, but I simply let it pass without issue, and moments later, he's cheerful again, teasing me, smiling and laughing.
The three layers of cake are cooling on the kitchen counter. They all came out of the pan nicely. Now it's time to make the coconut pecan frosting on the stovetop and then frost the layers. Hopefully, in this heat and humidity, it will turn out well. If not beautiful, I am convinced it will taste good.
Yes, today is a special day for Tom, and it's also a special day for me. What more can I do to show him how much I love and appreciate him? I am sure I'll think of something.
Photo from one year ago today, December 23, 2020: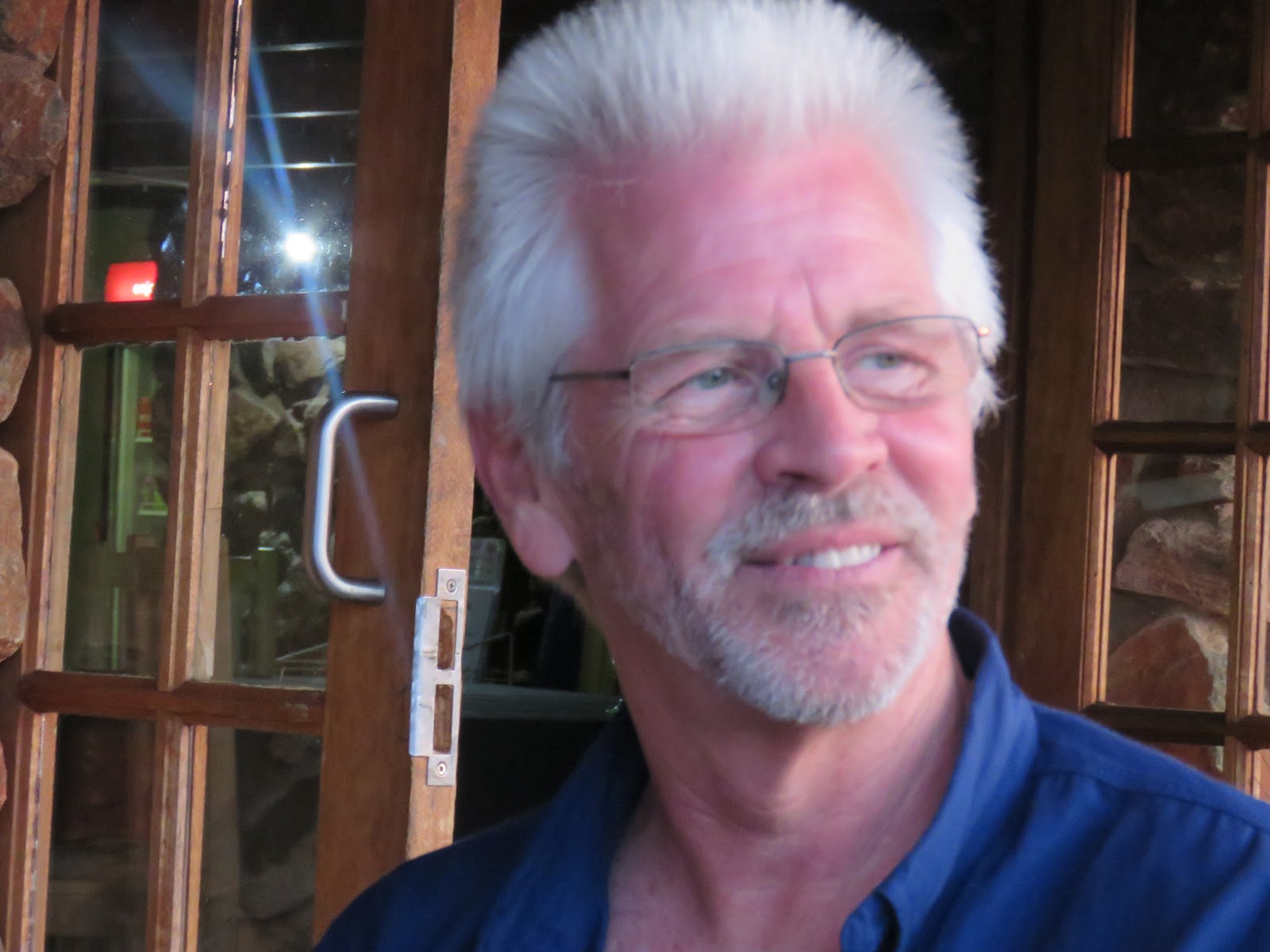 This photo was posted one year ago while in lockdown in a hotel in Mumbai, India, on day #273. In this photo, taken at Aamazing River View in November 2018, on Saturday night with friends, I cut off the top of his "tall" fluffy hair but I like this photo of my guy, Tom. For more photos, please click here.