It couldn't be easier or more pleasing…life at Karen and Rich's lovely home on a gorgeous bay in Apollo Beach, a sleepy seaside community, is exactly what we needed right now. The WiFi is high-speed, the temperature is a perfect 80F, 27C. There are no insects that we've seen and no load shedding. Life is easy here.
Yesterday was fantastic. Rich kept saying how time flies so quickly each day in Florida. At first, I didn't think it was going any faster than usual, but before we knew it, the day whizzed by. We didn't have dinner until almost 9:00 pm, 2100 hrs. By 10:30 pm 2230 hrs, I was ready to head for bed while Karen, Rich, and Tom stayed up for a few more hours.
We've bypassed any possibility of jet lag after sleeping well the past two nights. But I usually start fading by 10:30 anyway, so last night wasn't all that unusual. Once again this morning, we awoke feeling fantastic after another good night's sleep.
As for yesterday, Karen and I went grocery shopping after making a quick trip to a CVS pharmacy for a few cosmetic items I could not purchase in South Africa. I was like a kid in a candy store while browsing through the countless brands and things in the store. I spent over US $80 on only a few things which would have been half as much as in South Africa.
Again, walking through the Publix grocery store, my eyes were darting in every direction, almost overwhelmed by the unbelievable number of options from which to choose. I could have spent hours grocery shopping, but I didn't want to keep Karen waiting for me. Of course, prices were much higher than I was used to in South Africa.
Back at the house, we unloaded everything, spending the balance of the afternoon relaxing. I took a break from the easy conversation and headed upstairs to our room to empty the box we received here from our mailing service, sent here a few days ago. Also, I had to try on the four dresses I purchased from Amazon for the upcoming Queen Mary 2 cruise at the end of April.
It took me a few hours to go through everything. The dresses all fit me, much to my surprise. All I need to buy while here is a pair of dressy sandals to go with all dresses. I thought about buying a small handbag to go to dinner on the cruises at night, but Tom has agreed to carry my lipstick in his pocket. I'd prefer not to add anything more to my luggage that would add to the weight of the bags.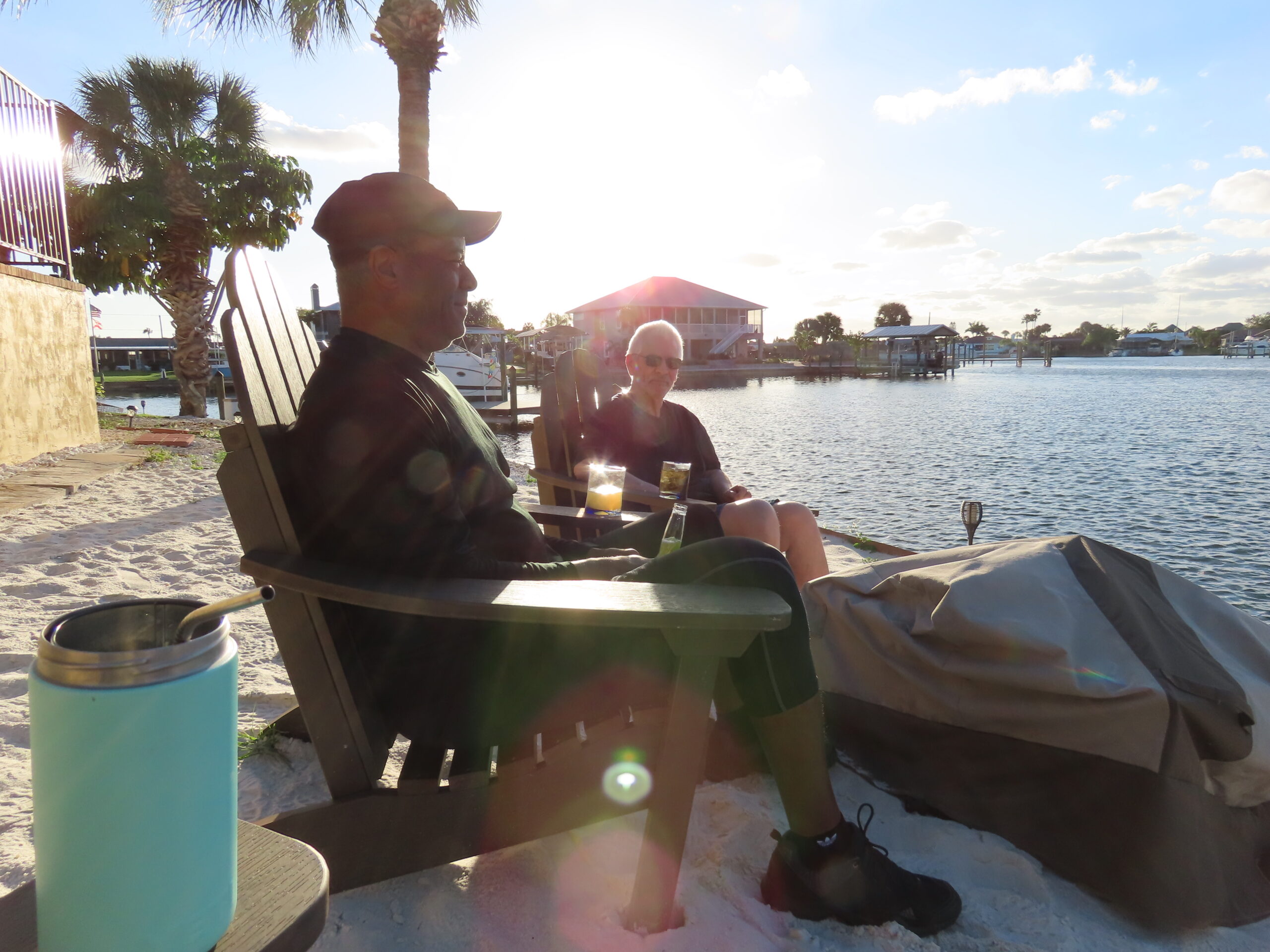 On Monday, Tom and I will head to the town of Brandon, where there is a big shopping mall and a Men's Wearhouse where we'll buy him the suit, shirts, and ties for the upcoming dressy cruise. After that, we'll head to a few shoe stores to find what we'll need for the cruises and a pair of walking shoes for me. We'll be relieved to have that done and out of the way.
Tomorrow, we'll be back with updates of our Google Fi phone service after our data plan had been suspended due to overuse outside the USA.
Wow! Time is flying by so fast this morning as we're all sitting here chatting. Karen and I need to get out and do our walk before the day is gone!
Have a fantastic weekend and be well.
Photo from one year ago today, March 26, 2021: