It's easy to sit here in relative bliss in the bush, reveling in the endless treasures Mother Nature doles out day after day, combined with a pleasing social life, financial stability, and hopefully, improving good health. Tom takes no prescription medication and I'm down to two little tablets a day plus a baby aspirin and a small handful of supplements recommended as useful during the pandemic.
There's little reason for us to worry or feel stressed. Sure, we're concerned about the safety of leaving for Kenya in a mere 13 days and if we'll be able to continue to avoid contracting Covid during the upcoming travel days and proximity to others on game drives.
Sure, we're thinking about how we'll be able to be vaccinated when more and more travel venues are requiring vaccinations to be able to cruise, fly, and use other means of transportation. But, this type of concern is no different from the concerns of many who are anxious to get back out there and travel once again. It's been a hard year for all of us.
When we look back at the past year, which is hard to avoid, my heart is heavy over the loss of my dear sister Susan in August 2020, with whom I shared a lifetime bond that was precious and meaningful. Through all these years of world travel, we spoke frequently, often every week, sharing stories, laughing, and dreaming for the future. I miss her.
Three other family members contracted Covid-19 and their recovery was frightening and worrisome. My other sister Julie still suffers from "long-haul" Covid symptoms. No doubt, many of you have lost loved ones and friends during the pandemic, leaving each of us saddened and heartbroken over the ravages of this relentless virus.
During that 10 months in lockdown in a hotel in Mumbai, India, it was easy to let my mind play tricks on me when even the slightest pain or discomfort made me concerned about how I'd be able to see a doctor with the poor conditions in India. It wasn't safe to go out when doctors weren't seeing patients, other than those with Covid in special facilities, often in a makeshift parking lot or tented areas.
Most heart surgery patients are particularly sensitive about a moment of chest pain, breathlessness, or other potential heart attack or stroke symptoms. I'm no exception. It only takes a slight case of indigestion to make us worry it's something more. Even at times, when Tom had an ache or pain, we wondered what we'd do, if seeing a doctor was necessary. Need I say, these situations were stressful.
The thought that I had an abscessed tooth weighed heavily on me during that period, wondering how serious it could get if left untreated for too long. As it turned out, as mentioned in a prior post, it wasn't an abscess. It was a sinus infection or allergy as determined by a recent visit to a well-regarded oral surgeon in Malelane.
Then, there was the worry during the first five or six months that the hotel would close and we'd have nowhere to go. When our supplies ran low, we ordered a package of items from the US, which we couldn't buy in India, only to spend months attempting to get the package delivered to us at the hotel, via FedEx.
It was a nightmare when India had endless requirements with complicated forms and documents to complete in order to receive a package. It was a source of worry for months and especially, more so when we had to pay almost US $300, ZAR 4499, in customs fees.
Without a doubt, the circumstances could have been much worse. However, we humans may think that a situation could be more challenging, but find ourselves caught up in the situation at hand. It doesn't help a person who's broken their leg to say, "Well, you could have lost your leg." It's no different if someone said to me, "Get over the bites that itch all night long and keep you awake. You could have been bitten by a snake." Everything is relative.
When we think of all the people who've lost their jobs, their businesses, their financial security, their lives, and the lives of their loved ones, we are saddened. None of us have been untouched by this in one way or another. These are difficult times.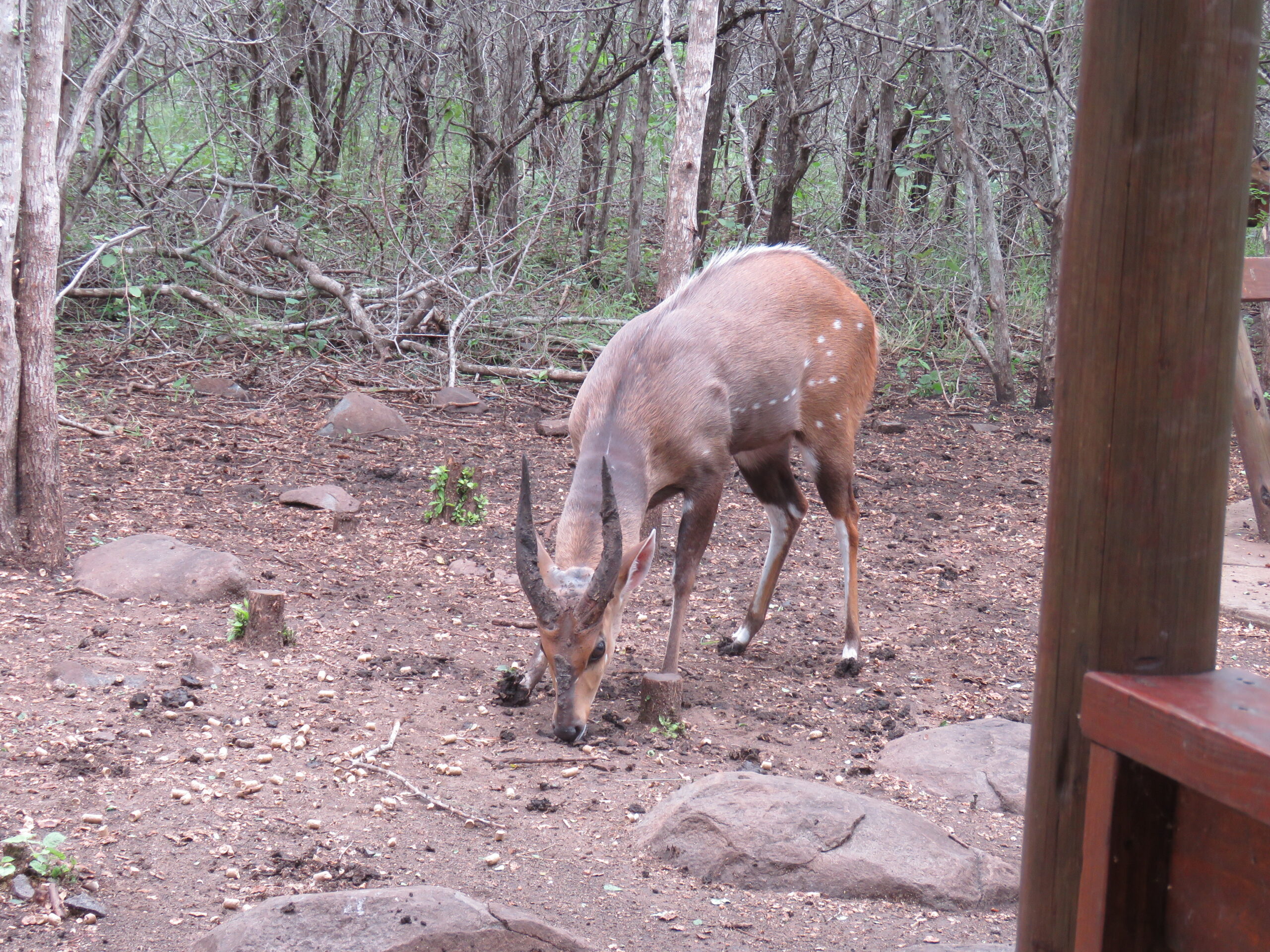 Today, not necessarily a special day, we reflect on the past year and celebrate the abundance and fulfillment we're experiencing now. But, we'll never forget this past year, nor should we. It's a frame of reference that will always remind us to be grateful for what we have and how we've come out on the other side.
No, it's not over yet, and the future is uncertain and frightening at times, but we carry on with hope in our hearts and optimism for the future.
Be well. Be safe.
Photo from one year ago today, March 26, 2020:
When I originally took this photo of Tom's dinner a few weeks earlier, he said, "Don't post that. It looks disgusting." Later, in lockdown in Mumbai, it starting to look appetizing to both of us. For more, please click here.