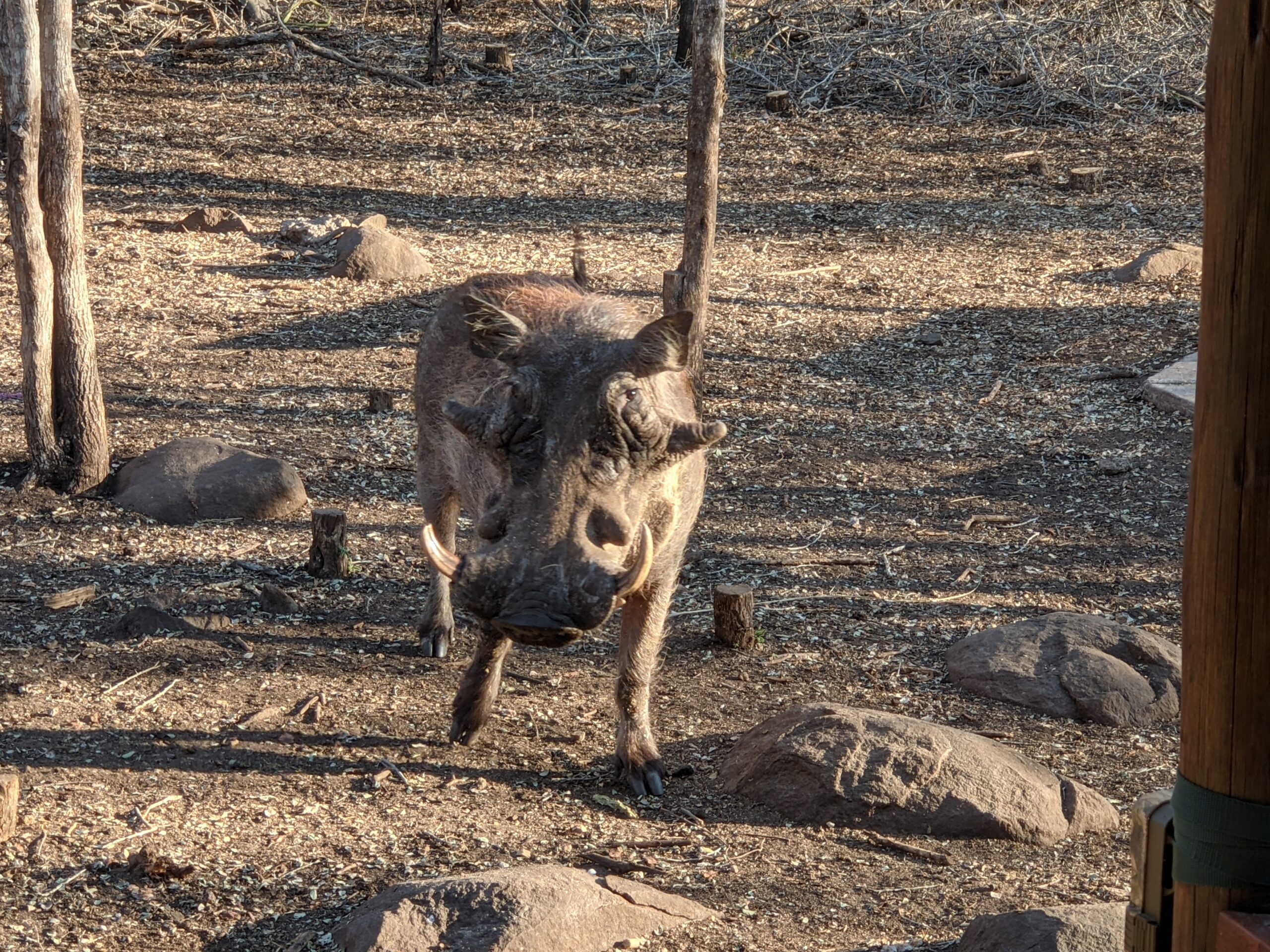 There was no question that someone had gone through our bag with a fine-tooth comb. We had purchased vitamins in the US and hundreds of Vitamin D3 gel caps that spilled all over the bottom of the bag, and everything else was askew. Some of our toiletries spilled, but nothing seemed to be missing.
Our five pairs of shoes were intact, as well as the clothing items. We have to figure out if we are filing a claim and how and when we'll be reimbursed. We were informed that there would be no compensation for the "inconvenience," only the items we had to replace. As mentioned earlier, there was nowhere near us to replace any of the contents in that bag while we were without it.
We'll take whatever airline credit we can get and see if we'll ever bother to use United Airlines again. But that is behind us now, and we're anxious to put the annoyance to rest. Tom is currently at the dentist in Malalane, and I'm home alone trying to recover from my current flu virus of some sort.
I don't believe I have Covid, nor did Tom. It was just a bad cold, the same cold/flu Tom had a week ago, from which he has since fully recovered. Soon, I'll hear from him when he leaves the dentist to find out what transpired there.
Whoa! I just got a call from Tom. He had to have two teeth pulled! I feel so badly for him. It is disheartening to lose teeth, especially when it's a reminder of the ravages of aging, and it leaves a gaping hole that must be dealt with in three months after it fully heals.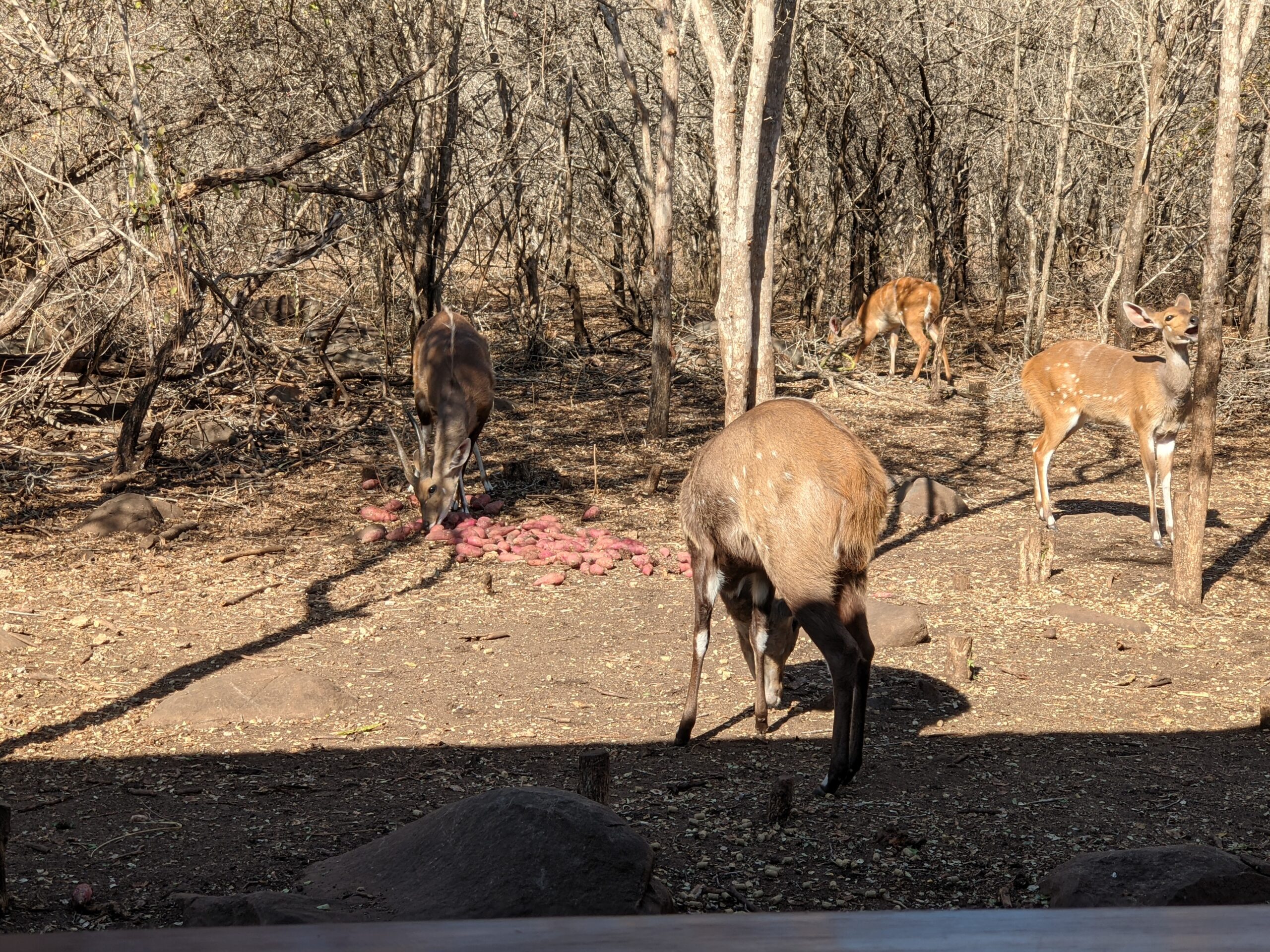 As I mentioned in yesterday's post here, there's no escaping the realities of health issues regardless of where we live in the world. Fortunately, here in South Africa, we have access to excellent dental and medical care, a fact we fully appreciate. This isn't an assurance in many countries we've visited in the past and something to consider going forward.
Over the next few days, Tom will be recovering from the two extractions. We intended to go to Kathy and Don's home tomorrow evening for sundowners and dinner. But based on how I am feeling and now, Tom's recovery from his dental work, neither of us may be able to go. It isn't very reassuring.
But, Kathy and Don will be here until the end of November, and hopefully, we'll have plenty of time together with them and all of our friends in Marloth Park.
Based on my being sick and Tom's recovery from his extractions, it doesn't look as if we'll be too active today. I'd taken tenderloin out of the freezer and placed it in the fridge to defrost overnight. Tom won't be able to eat steak tonight. Instead, I'll make scrambled eggs with cheese for him, which will be easier to eat.
He's since returned and seems to be doing well, albeit with a little bit of pain and discomfort. The dentist gave him a prescription for probiotics and mild pain killers. The antibiotics we had him taking over the past four days were exactly what they would have prescribed, suggesting he continue them for one more day.
Hopefully, in the next few days, he'll be feeling better along with me. Weirdly, we're both under the weather at the same time, but we will continue to take care of one another.
May your day be pleasant and fulfilling!
Photo from one year ago today, August 3, 2020:
From a post on this date while in lockdown in Mumbai, India, on day #133. Our photo, as we drove into the city of Paris. It was an experience in itself. For more photos, please click here.