This morning upon awakening, we decided to head to Kruger National Park and take advantage of our Wild Card entrance pass, which ends about the time we're scheduled to leave South Africa in January (at this point, anyway). We're always looking for a sunny day, not too hot, that will bring the wildlife out from hiding in the bush.
If the weather is terrible, rainy, and possibly stormy, they hide. If the weather is too hot, they hide. This morning was perfectly sunny and clear with moderate temperatures not expected to be too hot until afternoon in the 90Fs, 30Cs. We were excited to be on our way.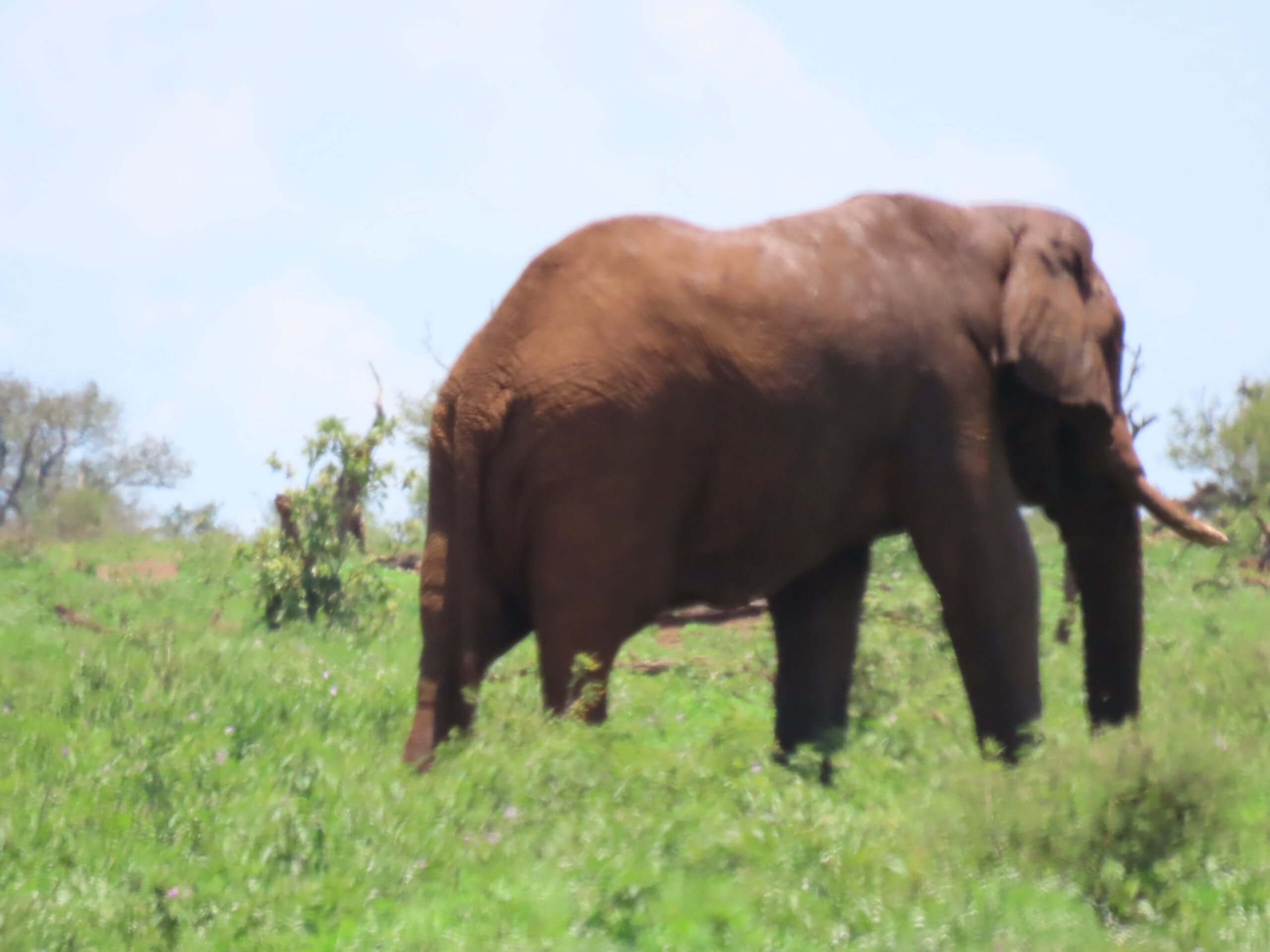 But, once on the way, I realized we needed to stop at Spar in Komatipoort on the way home for a few items (which isn't too far from the Crocodile Bridge entrance gate), get back in time to work on today's post, and meet new American friends, Carrie and Jim at 2:00 pm, 1400 hrs, to see the property they're purchasing here in Marloth Park.
Can you imagine, they found Marloth Park from our website, made their way here, and fell in love with it so much, they are now buying a fabulous property here, where they'll live part of the year and continue to travel for the remainder of the year?
We just returned from seeing their new house for which they've already made an offer which has been accepted. The house was fantastic, only four years old, and of a beautiful design and functionality. The house would easily have cost four or five times more in the US. They are so excited, and we share their joy.
When we first came to Marloth Park, we considered the prospect of owning a house here for a second, but, after a short period, we realized that our vision of freedom and mobility wouldn't make homeownership desirable for us. We've never regretted that decision.
This lovely couple is 30 years younger than me (not quite Tom, who's five years younger than me), and they have a full life ahead of them. They have time to make such decisions and later change their plans again if they so choose. But, we couldn't be happier for them making what seems to be a logical decision for them at this early point in their retirement. They'll still be able to travel the world and have this fabulous home to return to at any time, in the bush, they love so much.
Today's visit to Kruger went well, but we didn't see as much as we usually do. We didn't see any cats, rhinos, or Cape buffalos. Nonetheless, we had an excellent time driving through the park, visiting our favorite turnoffs along the way, spotting a few more wildlife here and there. But, we weren't disappointed. Our goal isn't always seeing The Big Five.
On several occasions, we spotted wildlife we often see here in Marloth Park. We didn't mind that at all. A giraffe can easily turn our heads with enthusiasm, as do zebras, wildebeest, and kudus. Of course, we always love seeing elephants which we only see along the Crocodile River close to the fence between Kruger and Marloth Park. We saw several elephants today.
Over the next several days, we'll share our photos from today, along with any exciting opportunities that present themselves in the next few days. As the day wears on, I still have some prep left to do for tonight's dinner when soon, we'll be on the veranda visiting with our animal friends during sundowner time.
Last night, we had a surprise visitor for dinner; our friend Lyn, the hostess at Jabula, stopped by to drop off some blood sausage for me, which a friend from Scotland had brought her. Tonight, I'll cook a piece to go with our roasted chicken dinner. I have had any of this favorite of mine since we were in Ireland in 2019. What a treat that will be!
Wow, Marloth Park is such a fabulous place to socialize. It couldn't be more rewarding! When Lyn arrived, we invited her to stay for dinner, and the three of us had a great dinner and evening on the veranda.
Have a pleasant evening!
Photo from one year ago today, November 29, 2020:
This photo was posted one year ago while we were in lockdown in a hotel in Mumbai, India, on day #251. The Miraflores Locks of the Panama Canal, which we've been through twice on two separate cruises. For more photos, please click here.