Yesterday morning when Kathy sent us photos via Facebook Messenger, our mouths were agape. An elephant had torn down the fence between Kruger National Park and Marloth Park, entered the park, tore down a few small trees, and of course, as they do, let a few piles of dung.
The Big Five (leopard, lion, elephant, rhino, and Cape buffalo) typically do not live in Marloth Park, although leopards have been spotted regularly at night, and a lion or two from time to time. Warthogs are known to dig under the fence, leaving an opening allowing the cats to enter.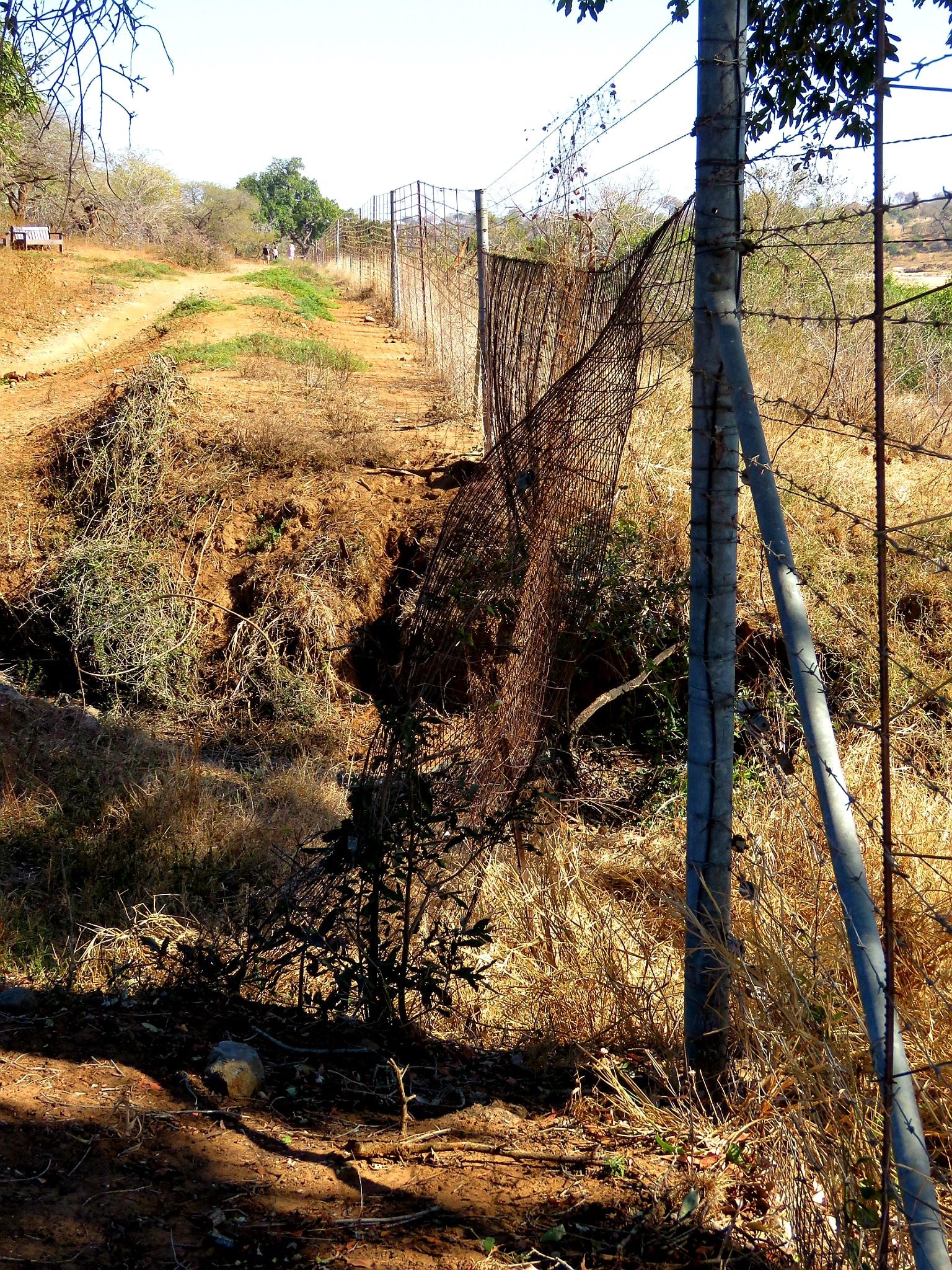 The concept of Marloth Park as a conservancy was to include most wildlife, not including the Big Five, for the safety of its residents. Since the fence separates MP from Kruger National Park, it's to be expected that, on occasion, one or more dangerous animals may find a way to enter.
Generally, they don't stay long, preferring to return to their familiar territory. Thus, when an elephant tore down the fence yesterday, it didn't last for long. However, it was long enough to enable many residents walking along the wall for their morning walks to see evidence of the elephant's visit.
In the year 2000, a flood caused the fence to fall, and for a few years after that, elephant herds were able to enter Marloth Park. During that period, elephants and humans were able to cohabitate without serious incidents. We can only imagine how exciting that time may have been. But now, we appreciate the remaining wildlife that shares their lives with us. It is indeed a treasure.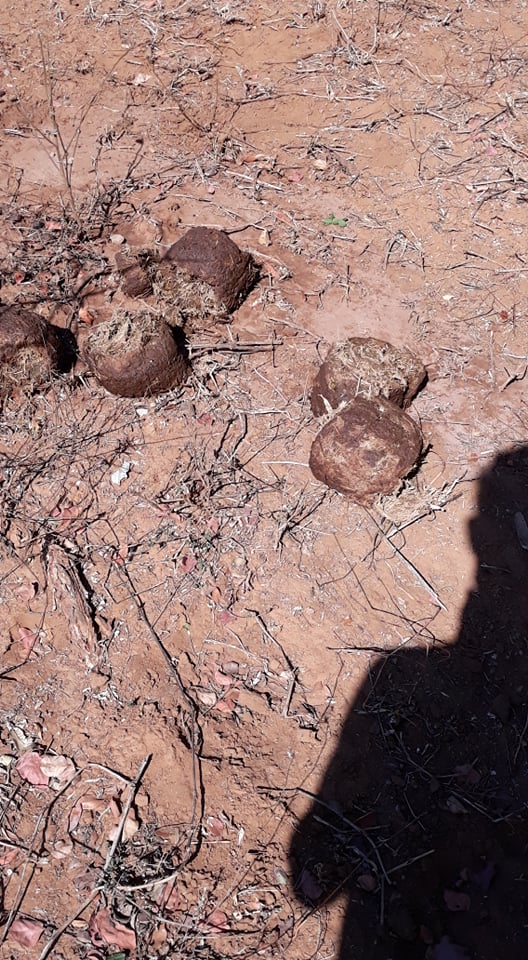 It is imperative to note that the rangers must be called if any of Big Five are seen in the park or other dangerous animals that may attack, if frightened or threatened, such as wild dogs, hyenas, and of course, venomous snakes. As tempting and "fun" as it may be to see these animals up close and personal, tourists here often have to react around wildlife, and severe injury or death may result. They can be reached at 0828025894.
As for our missing bag, yesterday between Tom and I, we spent an hour on the phone, leaving us frustrated. The bag is currently awaiting pickup at the Airlink office at the Nelspruit Airport. We shouldn't have to go pick it up and spend half a day driving on the crazy N4. We didn't lose the bag.
When speaking to United Airlines, they claim it is now out of their hands, stating that Airlink should pay for a courier to deliver the bag. Airlink says United should pay for the bag. They're responsible for the failure of the bag to arrive in Nelspruit. Neither will budge, and wouldn't you know, we have to pay for the bag to be delivered, and maybe, just maybe, United will reimburse us when we submit a bill for the inconvenience.
At this point, they are offering to pay for any items we had to purchase to replace the items in the bag before the bag ultimately arrives in our hands. We didn't go shopping for the missing items. We had many suitable alternatives here at the house as far as the disappeared toiletries were concerned.
As far as the clothes and shoes we'd purchased in the US. We couldn't replace them here in South Africa when no such stores exist in this country, such as Cole Haan, Old Navy, the Gap, and so forth. We chose to shop in the US when we knew and preferred our favorite brands. We decided against taking advantage of this "refund policy" (only accepted with receipts) when it simply wouldn't work for us.
We both were exhausted and suffering from no sleep for days. We weren't about to drive to Joburg or Cape Town to shop for replacement clothes and shoes. We only had five days during which we could purchase replacements. We weren't looking for a windfall of buying more "stuff." We just wanted our bag back.
The result? We have to arrange and pay for a courier to pick up and deliver the bag to us. We found a woman who offers courier service to and from Marloth Park to Nelspruit. Tomorrow, Leonora will pick up our bag and deliver it for a meager cost of ZAE 150, US $10.27. United may consider reimbursing us this cost, with emphasis on "may."
On top of that, United  Airlines has agreed to give us some arbitrary credit for a future flight, but only for one of us. They won't tell us how much this will be until after the bag is in our hands. Go figure. If we accept such a coupon/credit, it forces us to use them again, which we doubt we'd want to do after this bad experience. But, getting in and out of South Africa to and from the US leaves few options. So it goes.
Once we receive the bag tomorrow, we'll submit a few measly receipts, and we'll put this experience behind us. It still baffles us how three bags became lost on this round trip to the US. Hopefully, as of tomorrow, we'll have all three in hand. In any case, we're glad to be back, be safe, and amongst our wildlife and human friends in Marloth Park.
Enjoy your Sunday!
Photo from one year ago today, August 1, 2020:
We posted this photo one year ago while in lockdown in Mumbai, India, on day #131. We walked a portion of this long pier in Chalong Beach in Thailand. For more photos, please click here.