Mom and babies…There are no captions on some of the photos today and in the past few posts due to WiFi issues.
Saturday morning and load shedding just started at 9:00 are for the next 2½ hours. Much to our delight, yesterday, electrician Moses came and rigged a means for us to have WiFi during power outages. That way, we can distract ourselves during the few hours without power. I'm thrilled to see it's working this morning. Plus, I am over-the-moon happy that I figured out that photos from my phone won't show in our posts but will easily upload from my camera.
Until I figure out how to rename the older photos I took using my phone when we first arrived, I will be using only the camera for all photos. Hopefully, we'll never reencounter this issue. I can't tell you how many readers contacted us about this issue, and I'd tried to respond one by one. Unfortunately, with so many, I won't be able to respond to each one. Please know we thank every one of you for writing to us.
As for the posts from January 13th and 14th, I will work with our web people to get those photos to upload on the prior posts. If it's not possible, we'll have to remind ourselves that they are lost forever, and new photos will replace them in the many months to come. Goodness, with the abundant wildlife before us, there is certainly plenty of time and wildlife to fill in the blanks.
Well, we're still reeling and happy to be here, but according to yesterday's news, we arrived by the "skin of our teeth." Emirates Airlines has suspended all flights to and from South Africa. See the news story here. Also, with three days since our arrival, we remain hopeful we won't experience any symptoms of Covid-19.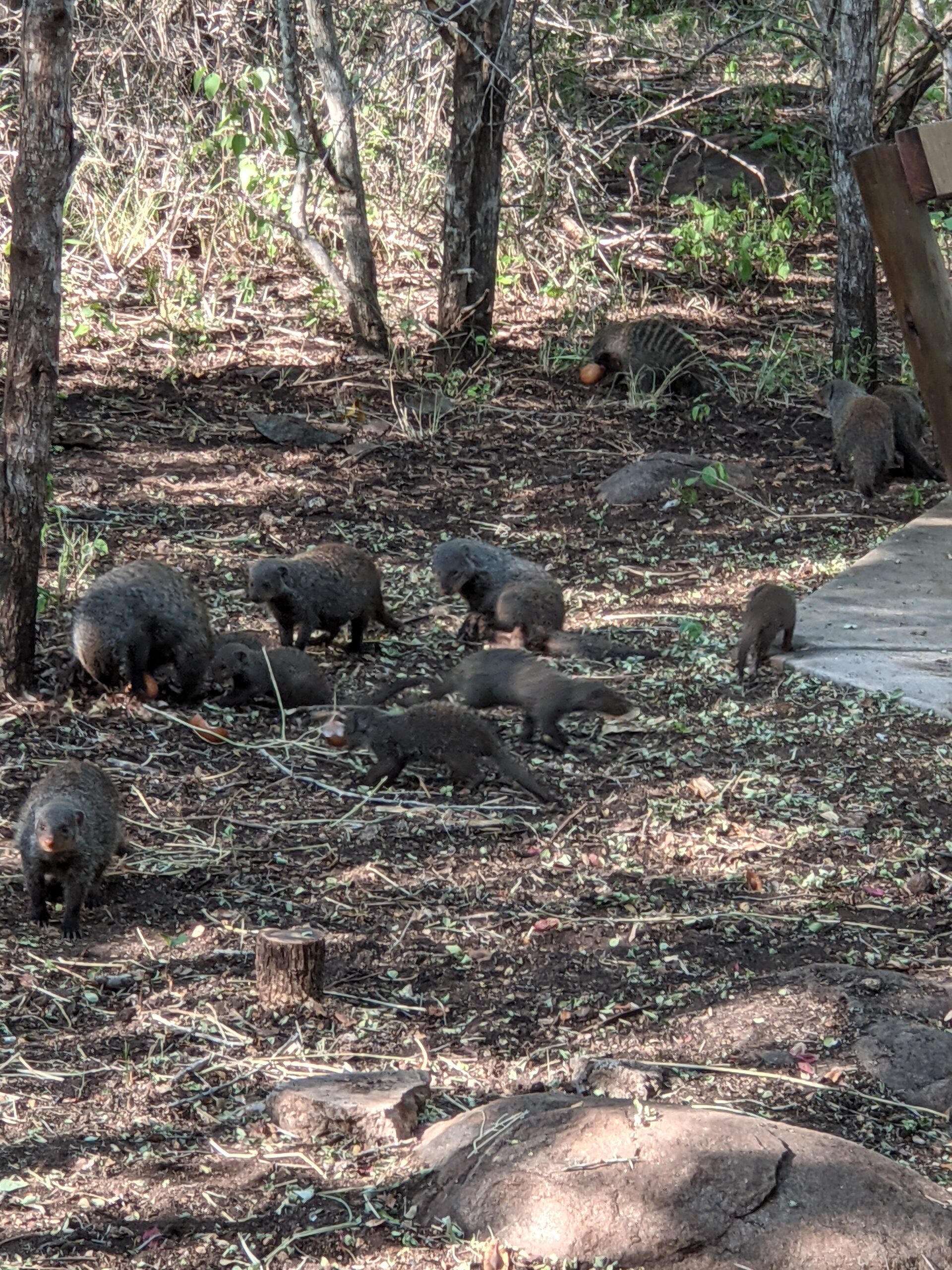 There was one situation during the 59 hour travel period that worried us. We were waiting for at least 20 minutes in the tube when the doors to the plane had yet to open. Hundreds of passengers were crowded into the small space, many with their masks below their noses, talking loudly, coughing and sneezes. This is the airline's fault. They should have been more stringent in boarding passengers.
Also, no social distance guidelines were followed during boarding and de-boarding on any of the flights. Mask wearing on the flights was also sketchy when passengers justified removing their masks to anticipate food and drinks being served. It was a scary 59 hours.
Now, safe in our wonderful bush house, we are feeling hopeful the remaining 11 days of self-quarantine will pass quickly, and we can relax from there while continuing to exercise the utmost caution when out and about or with friends in Marloth Park. Jabula and a few other restaurants have adequate social distancing outdoor seating, which we'll visit in the weeks to come.
Soon, once we upload today's post, we'll head to Daisys' Den for birdseed for our numerous visitors. About six mating pairs of francolins, Frank & The Misses, nesting hornbills in a bushbaby house at the edge of the veranda, and many noisy and fun-to-watch other bird species. We try to avoid feeding the helmeted guinea fowls since they are pesky, relentless, and bothersome.
Tonight, we'll make bun-less burgers on the grill with "butt" bacon, topped with fresh cheddar cheese and topped with a fried egg, alongside more of the delicious cheesy sausage known as boerewors here in South Africa.
I have yet to figure out a walking strategy. I posted a request to rent a treadmill or stationary bike from anyone interested in Marloth Park. I've had one response so far for a bike, but I do prefer a treadmill. We'll see how that rolls out over the next several days.
Ah, folks, now that we know the new photos will work, we have peace of mind and are beginning to relax. Yes, it's scorching and humid outdoors today, where we'll spend the bulk of our day. There's plenty of flies, insects, and for all we know, venomous snakes nearby.
The only air-con in the house is in the two bedrooms, only available when load shedding is done. If it becomes unbearable, we can always opt for a short nap during which we'll turn on the air-con and cool down, shortly later returning to the veranda. It's too hot for me to walk on the roads. It should cool down in a few months.
May you have a safe and pleasant day. We'll be back with more tomorrow and also with photos you can see!
Photo from one year ago today, January 16, 2020:
Three years ago today, this scene at La Recoleta Cemetery in Buenos Aires particularly caught our eye. For the year-ago post, please click here.