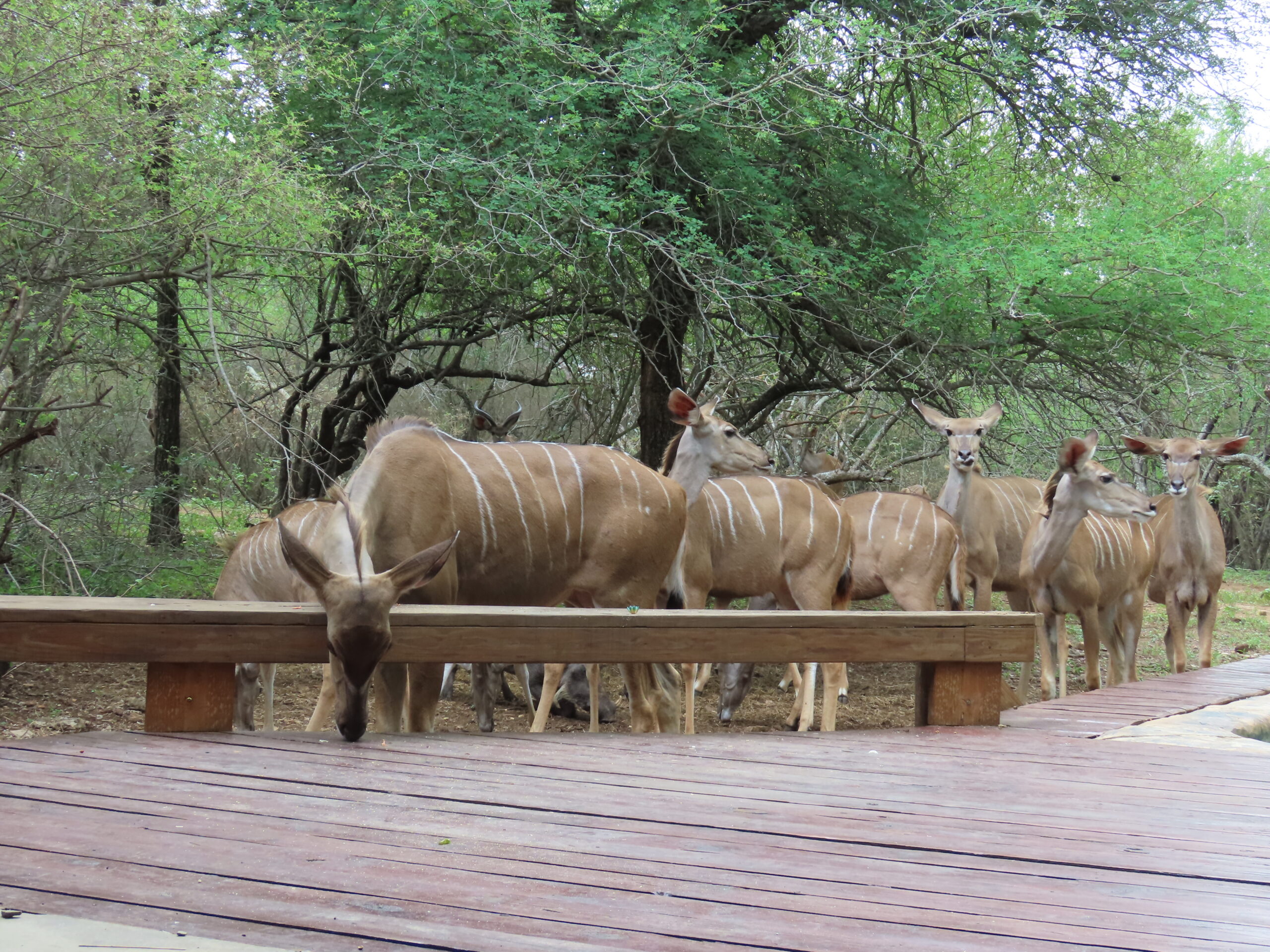 My eyes dart toward the garden every few minutes in case any wildlife stops by. I sat indoors at the dining room table while Vusi cleaned the veranda. Another hot day prompted me to turn on the quiet portable fan to cool off while I sat and prepared today's post.
A moment ago, I spotted a mom and four piglets dash by on a mad run. I wondered where they were headed. A few kudus wandered in and out but feeling stuck in the chair, for once, I didn't bother to get up to offer pellets. Earlier this morning, Tom saw the nyala family on several occasions. Still, again, I slept late after not falling asleep until well after midnight, awakening during the night when the 4½ hour load shedding started and the aircon went off.
My Fitbit says I slept 8 hours and 57 minutes. It still feels like I am catching up from lack of sleep, but I feel good, rested, and refreshed over the past few days.;.
Today is Day 3, with no headache or facial pain. Could it possibly be over? I am tentatively hopeful. I feel the best I've felt since before I tested positive for Omicron last April. With all the meds I was on for the headache, some of which cause weight gain, I am now reducing my food intake to lose the extra 15 pounds. I will undoubtedly accomplish it in a few months, losing from one to two pounds a week, a realistic goal.
But, my mind? It's spinning in circles. We have so much to do in the next few months. We must renew our passports, apply for an extension for South Africa, and complete all the paperwork soon to receive compensation for our lost luggage, requiring receipts for every item in those two bags.
That process alone will be time-consuming. I'd rather that they find the bags. How will we remember every item in those bags and find receipts? Sure, most of the purchases were made online, which will help. Nonetheless, it's quite a task. It could take a few weeks to complete.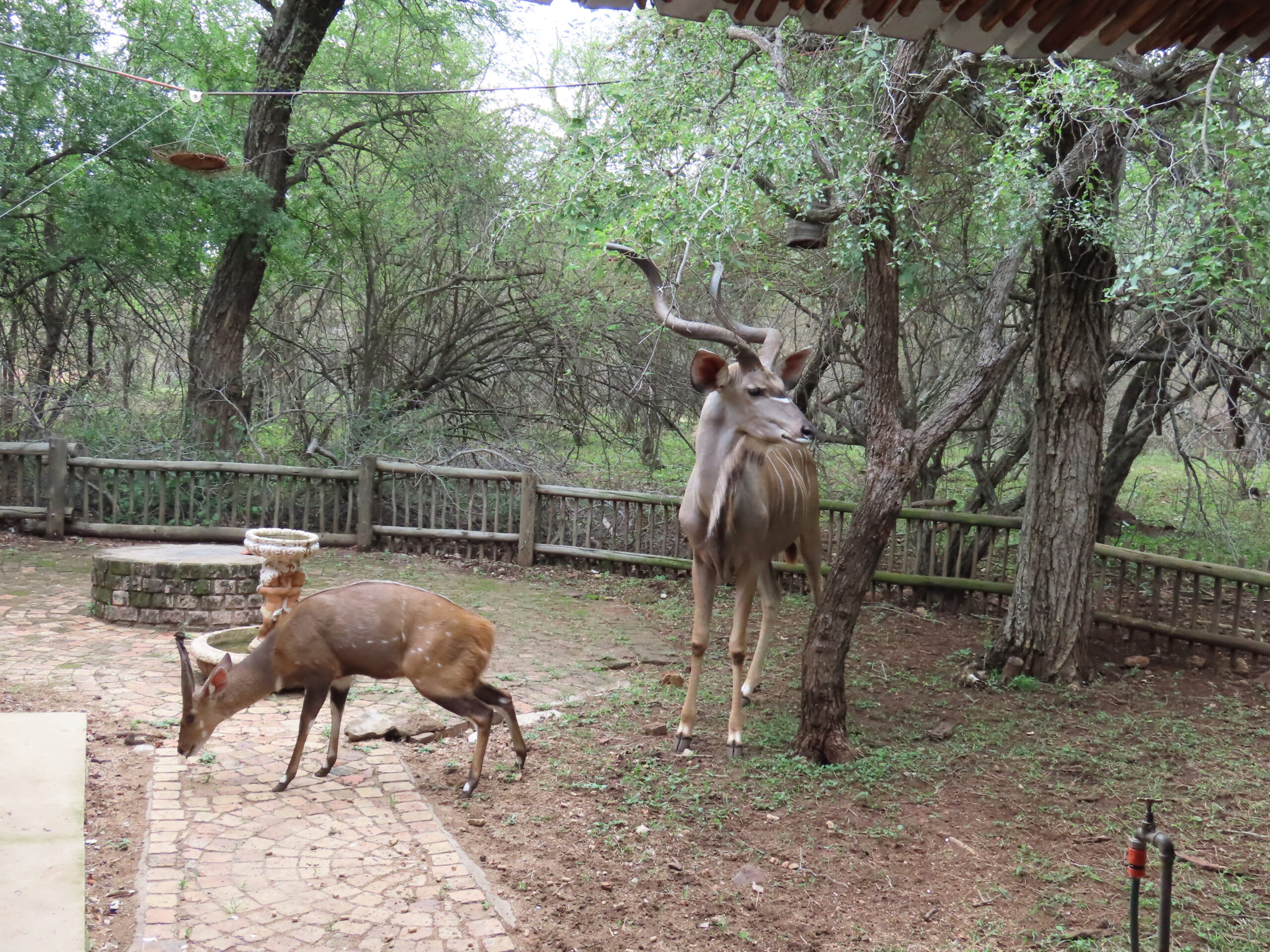 You know the saying…"You can run, but you can't hide."  It's so true. Regardless of the lifestyle we choose, we can't escape the responsibilities of daily life; taxes to file and pay, paperwork to complete for general living, expenses to log, and bills to pay. For some reason, I feel lazy and unmotivated to do all this paperwork. But, somehow, I must get myself on track.
We love the bush so much; getting wrapped up in such responsibilities is not easy. It's almost like being on a blissful vacation/holiday while here, and I don't care to get wrapped up in piles of paperwork. Instead, right now, I am thinking toward the future, and with a good plan in place for what we'll do after a 90-day extension is acquired through the law firm, tackling the paperwork will be easier.
My biggest thoughts for the day are now centered around enjoying the wildlife, cooking meals, and spending time entrenched in the beauty of nature and the bush. In the evenings, our goals are simple; listening to music using our JBL speaker, enjoying a refreshment while seated at the table on the veranda, and later in the evening, hunkering down to an excellent show to stream…all relatively mindless drivel.
Then, typically on the weekends, we love socializing at Jabula and attending or hosting parties and get-togethers. Um…it's all lovely and indeed distracts us from the inconveniences of load-shedding, heat, humidity, insects, and snakes. Then, of course, there are the daily posts I still enjoy preparing each day, even after these past ten years. The constant search for photo ops also adds an interesting element to our lives.
We'll figure it all out. Right now, we are talking about our options and what makes the most sense for us to do going forward. In any case, we must leave by June 1, 2023, but in this day and age, with everything that's changed during the pandemic, we must plan as best as we can.
Be well.
Photo from one year ago today, December 14, 2021: