The house photos will begin tomorrow, but today we're sharing photos from our first drive using the golf cart that came with the house to the closest shopping area in our Fernandina neighborhood of The Villages. It was pretty fun.
I am a little tentative right now after the Afib bout on the plane, but since we arrived, all is well. My heart rate and blood pressure are normal, with no issues whatsoever. Hopefully, it was a fluke. It may have been too soon to travel on a plane so close to the time I was released from the hospital, only four days earlier. The cardiologist gave me the OK to travel. My fingers are crossed that was the case. I have no interest in going to more doctors and having more pointless tests.
We had never used a golf cart except in Belize in 2013 when rental cars were outrageously priced. We rented a golf cart to get around when we discovered the first holiday home we rented was infested with insects and had running water only a few hours a day. We used the golf cart to drive to other properties until we eventually found the excellent property where we stayed for our remaining time in the country.
If you're interested in reading that story about Belize, please see our archives for the first few days of February 2013. It was quite a strange experience when we first started out, but it ultimately resulted in a wonderful experience when we settled into the lovely Laru Beya property in Placencia, Belize.
We only used the golf cart for a few days at that time. While here at The Villages, the golf cart will be our only means of transportation for almost three months. At first, before we got it going, we were hesitant that this form of transportation would be sufficient for us. But, after yesterday's first outing, we feel okay about it and will do well getting around. It just takes a little longer than driving a car.
As it turned out, I downloaded a free app, The Villages, which provides easy directions to all locations. What was most important to us was the golf cart paths permitted for driving to any site. This app made it very easy for us to find our way to the restaurant where we had breakfast yesterday and found a Publix grocery store across the road.
The only problem with this particular Yamaha brand of golf cart which is in excellent condition is there is little room for groceries for the ride back to our place. This limits the number of groceries we can purchase at any given time. Now, we understand why so many residents use InstaCart and order groceries online. We may decide to do the same since I prefer to pick out our food. mainly meat and produce.
Today, I am posting photos from our first drive with the golf cart, and tomorrow and for the next few days will add photos I took this morning of the interior and exterior of this lovely three-bedroom home. We love this property since it is in perfect condition, has central air, and is more equipped with supplies and "stuff" than any holiday home we've rented in the past.
Tomorrow, we'll share photos of various storage areas in the house so you can see how thorough this owner is. Wow! It's mind-boggling, and she told us we don't have to replace anything we use while we're here. Sure, we may run out of paper products and laundry soap, but we won't have to purchase cleaning supplies and many toiletries she's provided.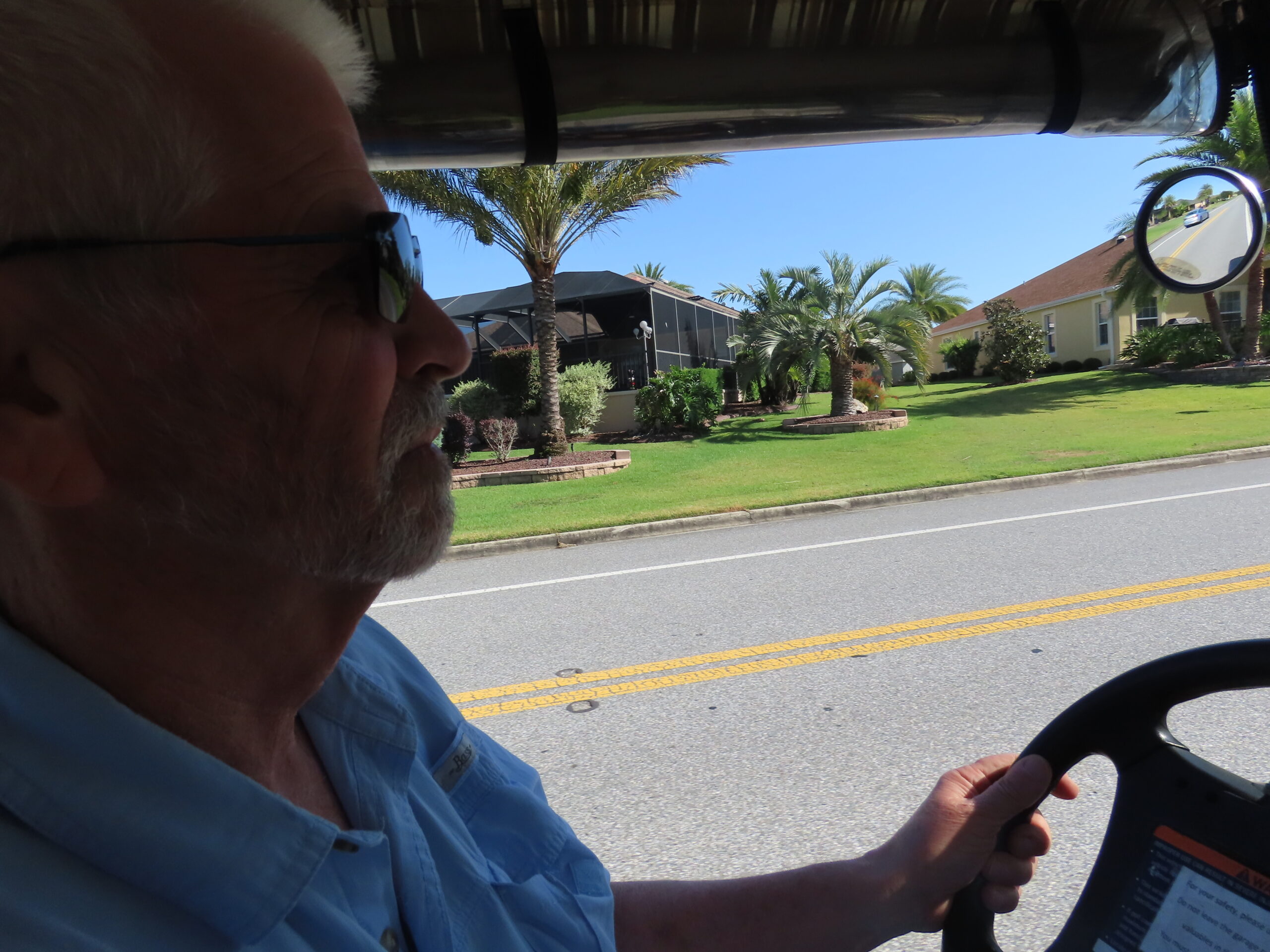 We love sharing extraordinary holiday/vacation homes with our readers. We couldn't be more thrilled with this property. If you are interested in renting this property in the future, you can find the listing here on VRBO.
Last night, Tom was still full from his huge breakfast at Bob Evans Farmhouse, while I had a small breakfast with an omelet. We purchased a whole-cooked chicken at the market and ate the dark meat with a salad last night. Tonight, we're having soft-shelled tacos stuffed with leftover chicken for me and ground taco meat I'll make for Tom. We'll be using keto cheese taco shells we found at the market. They are only one carb each, so seeing how good they are will be interesting. I'd read about these taco shells but couldn't find them in South Africa.
We'll be back with more tomorrow.
Be well.
Photo from ten years ago today, May 2, 2013: