It was my second appointment with Doc Theo this morning after a series of blood tests were done last week at the lab across the road from his office. All of my tests were normal except for a few, which prompted him to order additional tests I had this morning. I will call him back tomorrow at 10:00 am for the new test results and a plan of action, if necessary.
In the interim, the pain in my left forehead and cheek remains, but only after testing a very low dose of a drug to help trigeminal neuralgia, which I started a week ago. Now that we know I can tolerate the drug, he's doubling the dose tonight, again in two nights, and then if there is no relief, on September 15, we will up the dose again.
My fingers are crossed that this will do the trick and get rid of this headache and facial pain I've had since April when I got Omicron. I don't like taking medication but there are times it's necessary and this seems to be one of them.
After we were done there, we headed to Spar Market where we shopped for enough food to last until we shop again just before Connie and Jeff arrive around September 17, only 12 days from now. Speaking of Connie and Jeff,  when we returned to the house with our groceries, Danie had a crew here  building a ramp at the front door. Our friend Jeff is in a wheelchair due to a neurological illness and he'd never been able to walk up the two uneven steps to the front door.
With the ramp, we can wheel him inside our house, through the living and dining room and outside onto the veranda where there is a very small half step  that we'll be able to maneuver to help him outdoors onto our veranda, where we'll spend the bulk of the time while they are here, other than when we are all on trips to Kruger National Park and other game drive activities.
We'd mentioned to Louise and Danie weeks ago that we'd need a ramp, but not surprisingly, they remembered, and as we speak now, the ramp is done. They began working on it while we were in Komatipoort, and we returned to the surprise that it was nearly done. It will be easy to wheel Jeff into the house with this wide and sturdy built-in ramp. We are always so grateful to Louise and Danie for all they do for us.
It's very hot today, already 95F, 35C, with a slight increase expected before the afternoon winds down. Tuesday and Wednesday are expected to be much cooler, with temps not rising again until the weekend. The humidity is low at 10%, making the high temps easily tolerable as we continue to sit outdoors on the veranda.
We'll get ready to go to Jabula tonight for dinner in a few hours. This will be the last dinner for this group of nine, including Rita and Gerhard (who are returning today from their trip away) and their friend Lee;  Marylin and Gary (who are leaving in a few days); Louise and Danie, and the two of us.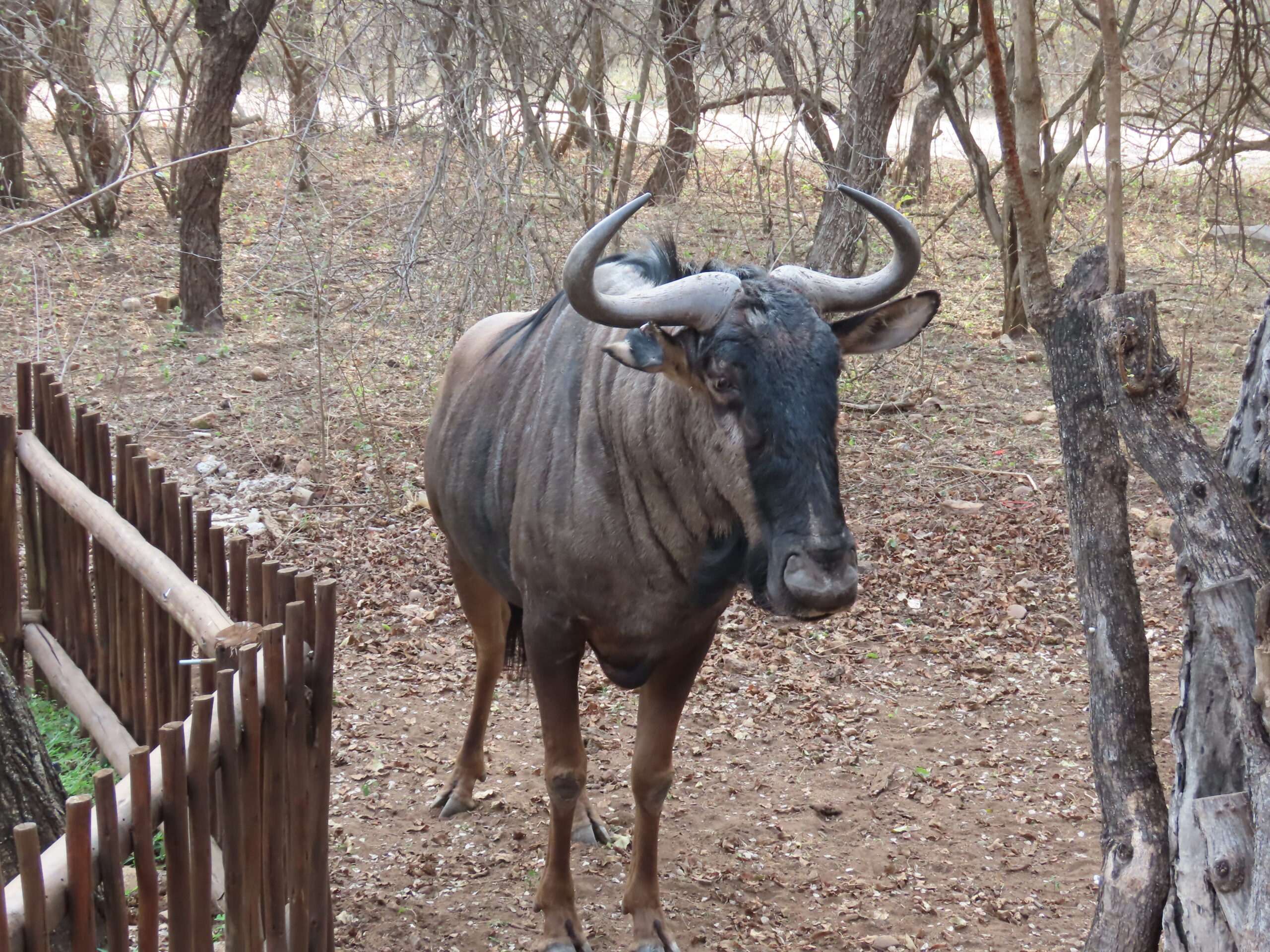 Rita and Gerhard leave for several months on September 18 and don't know when they'll return. But we have no doubt we will all be together again before too long. Indeed, before that time, Rita and I will have one more "girl talk" event at Stoep Cafe in Komatipoort.
With all the groceries put away and the kitchen organized as well as possible with the limited cupboard space, I won't have to cook again until Wednesday and Thursday since we'll return to Jabula again on Friday night. In the interim, we're working on planning a get-together at our place with Rita, Gerhard, Fiona, and Alan (who also leave soon) before Connie and Jeff arrive.
Once Connie and Jeff leave around October 1, many of our friends will be gone as we work through the heat of the summer months, which often drives part-time residents away. But die-hards like us and permanent residents like Louise and Danie and several other friends who stay during the summer, we'll plan get-togethers regardless of the heat.
That's it for today, folks. I am anxious to do a little more kitchen organizing and then get ready for the evening out. Although I am not feeling 100%, I am still up for a fun evening with friends.
Be well.
Photo from one year ago today, September 5, 2021: