Long ago, I ran across a member of several Marloth Park Facebook groups, Dawie Fourie, a conservationist, wildlife, and nature artist who often posts his stunning works of art. His frequent posts are rife with an appreciation of Marloth Park and its wild animals as well as those in Kruger National Park, both of which he's visited many times over the years.
Having worked at the Veterinary Research Institute Onderstepoort, he has a vast knowledge and understanding of nature, far beyond average laypersons and amateur photographers like us.  As a professional artist for over 35 years, he's had an opportunity to delve into the intricacies of many aspects of wildlife and life in the veld (an open, uncultivated country or grassland in southern Africa. It is conventionally divided by altitude into highveld, midlevel, and Lowveld).
A few days ago, when several of our friends sent us photos of fires in Kruger National Park, of course, we became alarmed and concerned for the wildlife as well as the park itself. The Crocodile River separates Marloth Park from Kruger, and thus, we were less concerned about Marloth Park, its people, and its wildlife being impacted by the fires.
When we read the following statement, Dawie had posted it on Facebook. It presented us with an entirely different perspective. We've been well aware of fires intentionally set In Kruger National Park to create new vegetation for the wildlife when the scorched areas recover and regrow.
We'd driven through Kruger National Park in September 2018, when embers were still burning, and the air was filled with smoke after a planned burn, as described in our post here at this link. We'd included several photos of the devastation that resulted from the burn.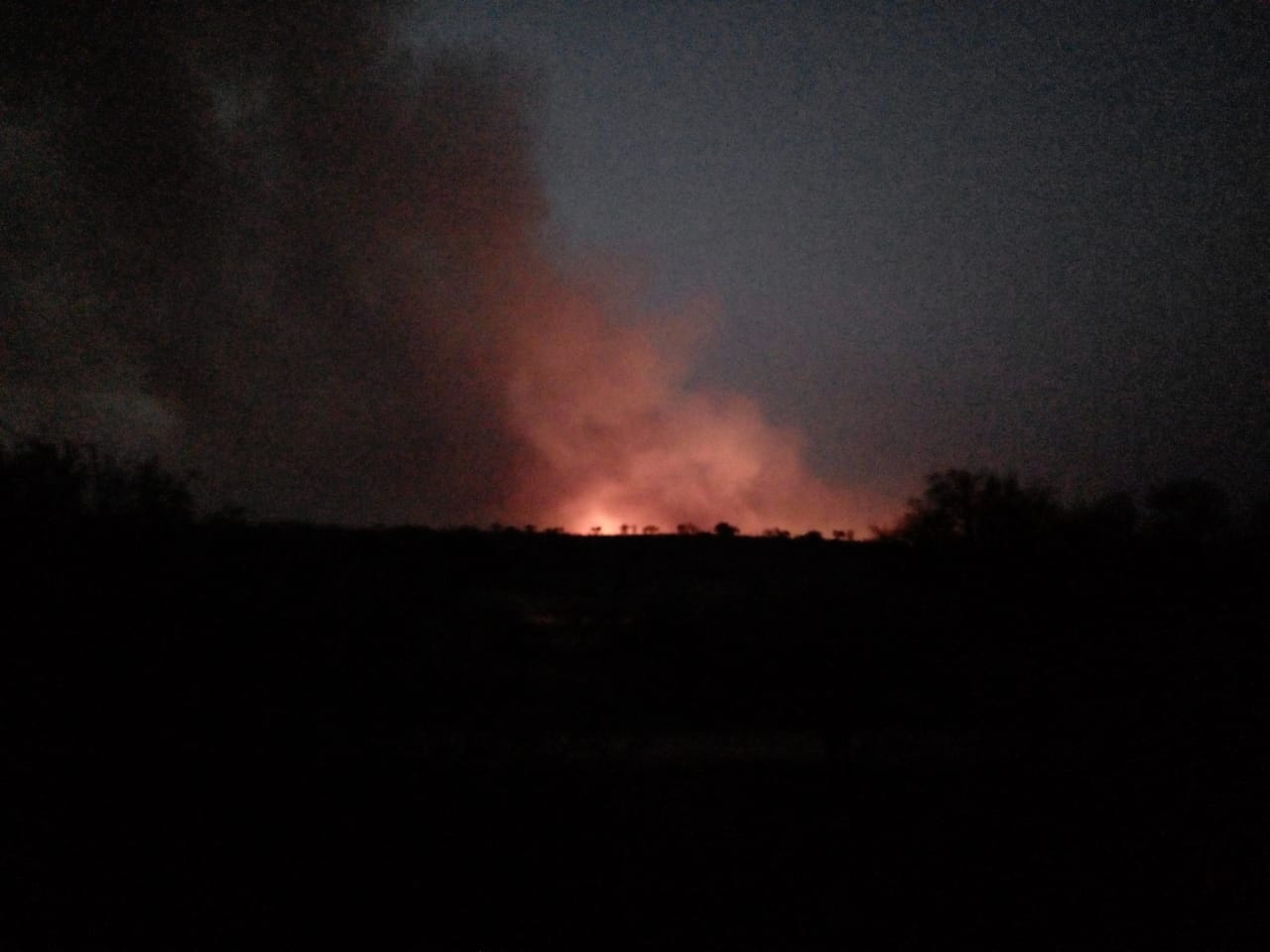 After conducting considerable research about intentional fires set in national parks, we developed a better understanding of why such fires, if adequately controlled, are beneficial to the bush and its inhabitants.
In any case, the following is what Dawie Fourie wrote in his Facebook post a few days ago. By the way, I contacted him to ask his permission to quote him and post his photos. He's enthusiastically offered a generous "yes." Thank you, Dawie!
"If you live on Seekoei's side of Marloth Park and I said something about the veld-fires from the last week, you will say – tell me all about it! 😑
For days now, there has been a cloud of smoke hanging over Marloth Park as veld fires or bushfires burn in Kruger Park. A lot of people ask the question, why don't they put out the fires. Well, here's the very short answer:
Bushfires are widespread in African Savannas, especially during the dry season between May and October. Fires in Kruger are managed using the patch mosaic fire philosophy, whereby fires are ignited at selected localities and left to burn to create a natural patch mosaic of burnt and unburned patches. All fires in the Kruger National Park are mapped monthly using satellite imagery and information gathered by Rangers.
These patch fires, although randomly ignited, are closely monitored by the Section Rangers and only ignited under favorable conditions when the Fire Danger Indices (FDI's) are low to moderate. Patch fires are selectively used to reduce fuel and create patches of burnt and unburnt areas. This generally prevents the hot, high-intensity uncontrolled fires from becoming unmanageable later in the season.
Rangers will generally stop setting fires when the FDI's become too high and conditions too dangerous. This usually happens during August and September when hot berg wind conditions can easily cause fires to run away and turn into disaster fires. Once the rainy season starts, lightning fires may occur, and such fires are allowed to burn freely to allow lightning a chance to contribute as one of the natural sources of fire.
During a fire, the grass layer is often burnt completely. However, only the dead leaves are burnt, while the roots are still healthy. The early burns may sometimes resprout, and this green flush during the dry season will benefit certain antelope species. Research also indicates that bush encroachment tree species, such as sickle bush, may be knocked back by these burns, giving improved game viewing pleasure as a positive spin-off.
Animals can hear, feel and smell a fire when it is still very far away, and most mammals typically have enough time to escape. Snakes and many kinds of insects run into holes in the ground, where they are safe because the heat from the fire front seldom penetrates the soil below 5 cm depth.
The fire that was burning across from Marloth Park was started by lightning a couple of days ago, and, in line with the policy, it is left to burn.
Unfortunately, the fire management policy of the Park is a highly complex one and can't be fully explained in such a short piece. For those interested in more scientific detail about fires, you can contact Scientific Services in Skukuza."
For inquiries about Dawie's artwork, please email him: dawiefouriearts@gmail.com.
We are grateful the fires were contained, and hopefully, the wildlife could escape in ample time. In months to come, the veld will recover, and the green grasses, plants, and trees again will increase, and nature will be at its finest in those areas.
Be well.
Photo from one year ago today, October 17, 2020:
 This photo was posted one year ago while in lockdown in a hotel in Mumbai, India, on day #208. My nightly dessert in Kenya was fine cheese with cashews and macadamia nuts. The night of the "bush dinner," Chef Ambrose had remembered to bring these items for my dessert, as the only guest in camp unable to eat the traditional desserts. Wow! For more photos, please click here.