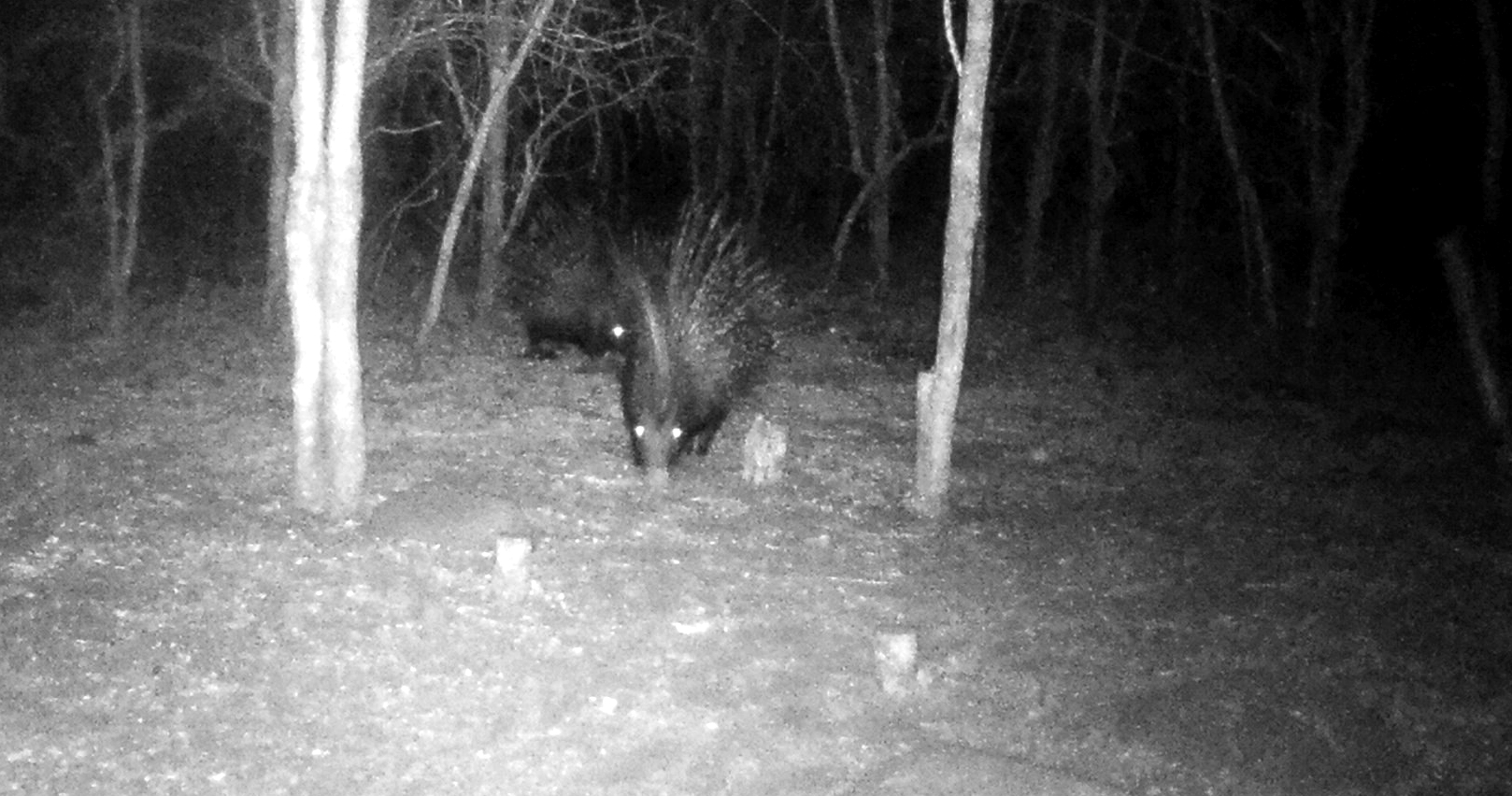 Yesterday morning I rushed through the post preparation, and in no time, we were outside the door, on our way to Kruger National Park. Thirty minutes later, we crossed the Crocodile Bridge in search of all possible sightings in the river. We spotted a few crocodiles on each side, but with cars behind us on the single-lane bridge, there was no way we could stop for pictures. We were prepared, as usual, not to see anything.
However, the theory is that getting there right after sunrise was the best time to see wildlife.
We hadn't noticed this as critical when we frequently entered the park after downloading a post when it could be as late as 10:00 or 11:00 am. But we often see so much. Even at times, as we enter the early afternoon, we still see a lot of wildlife.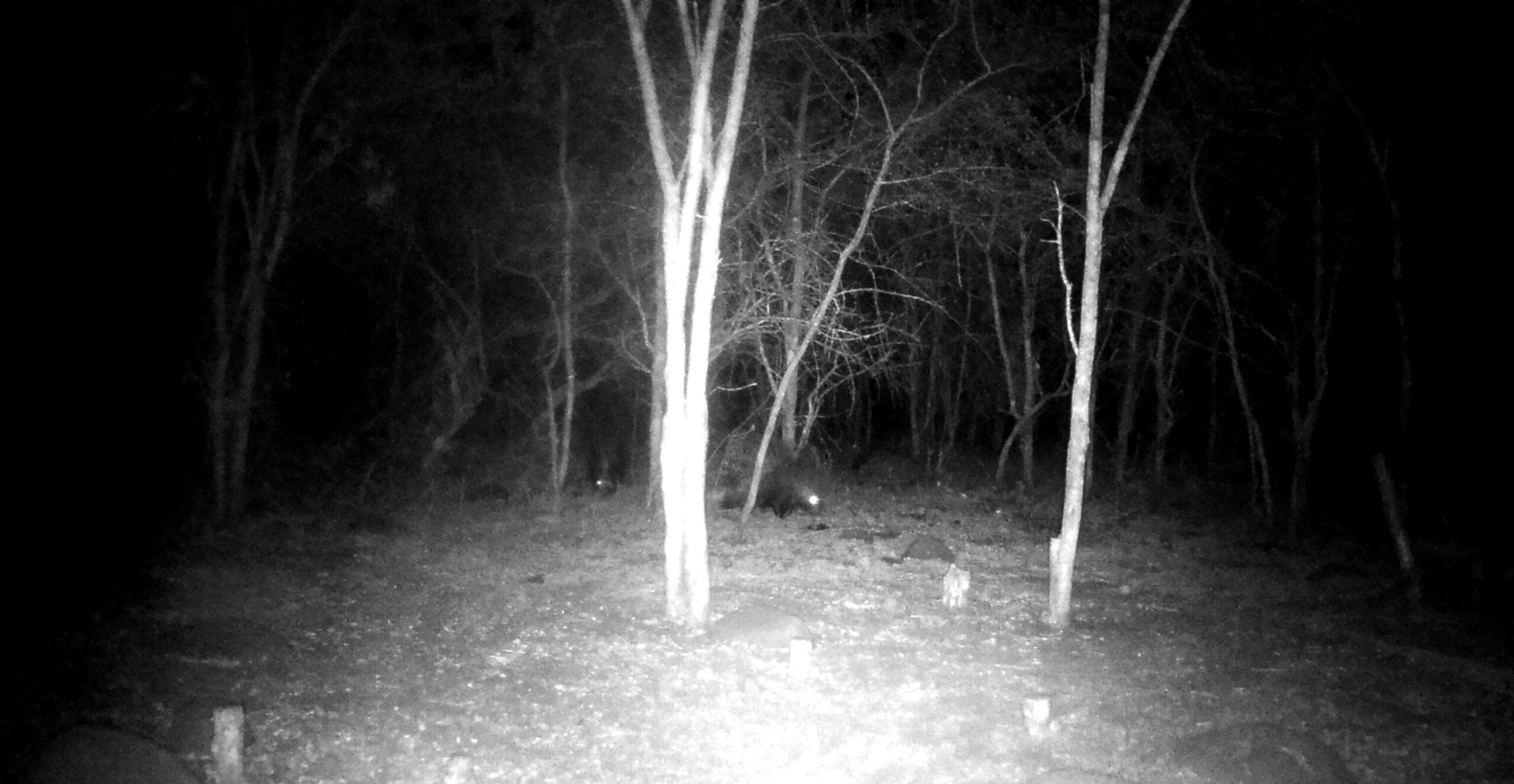 Here in Marloth Park, after watching the trail cam photos each day, the only difference we've noticed from what we've seen day and night is what we're sharing today, our exciting photos of a pair of porcupines that the camera picked up at 9:00 pm, 2100 hours, not necessarily a time most visitors would be on a game drive in Kruger. The exception to this would be during the hottest times of the year when wildlife hunkers down in the bush undercover on hot days.
Thus, today, we're sharing the trail cam photos, and tomorrow, we'll be back sharing the beginning of a series of wildlife photos from yesterday's visit to Kruger. No, we didn't see big cats, which most visitors make a priority, but for us, we're happy to see whatever nature bestows upon us.
As for Mother's Day, Tom made it very special for me. Generally, we don't buy gifts for one another when space in our luggage is limited. While at Lower Sabie in the park, Tom bought me a beautiful bag I can carry when we go out to dinner or visit instead of the huge oversized heavy black bag I use on travel days.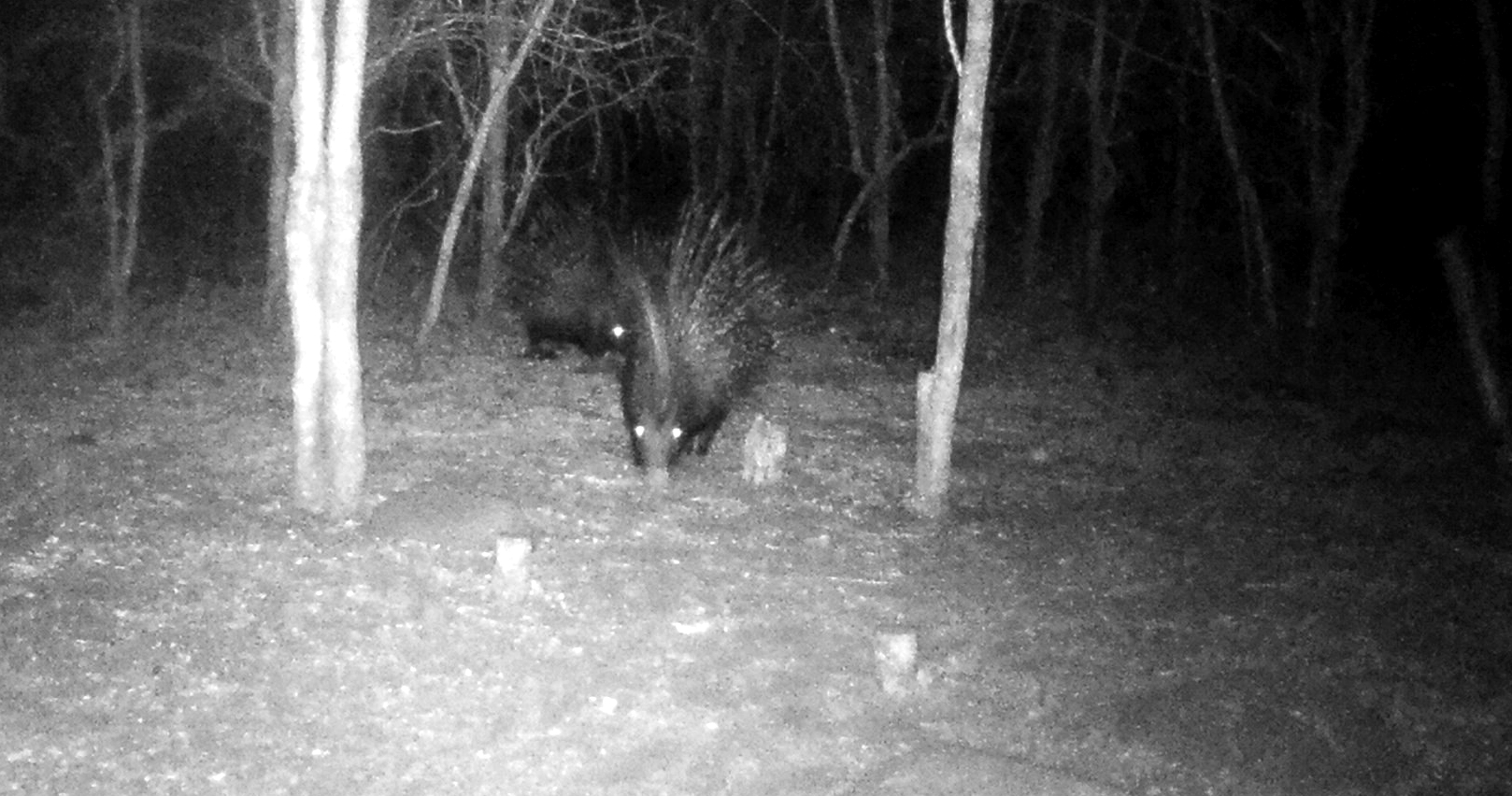 On another note… Over the years, I've been carrying the Africa-printed fabric grocery bag we purchased in Kenya for US $2.00, ZAR 28, in 2013. It shows no sign of wear and tear whatsoever. I was tired of carrying a grocery bag for a handbag. Yesterday, Tom purchased a new bag for me at the shop near the Mugg & Bean, a black and white printed South Africa shoulder bag, ideal for going out to dinner or visiting friends.
It had been so long since I had something new like this. I felt like a "kid in a candy store." Oh, how the little things in life mean so much. If I had purchased such a bag in my old life, I wouldn't have given it another thought once I brought it home. Now, the simplest things are appreciated and handled with care, hoping they will last long.
By coincidence, while we were at Lower Sabie, we ran into Linda and Ken. We knew they were also going to Kruger yesterday, but the odds of running into them were remote. We giggled about seeing them outside the shop and once again hugged goodbye, not certain when we'd see them again.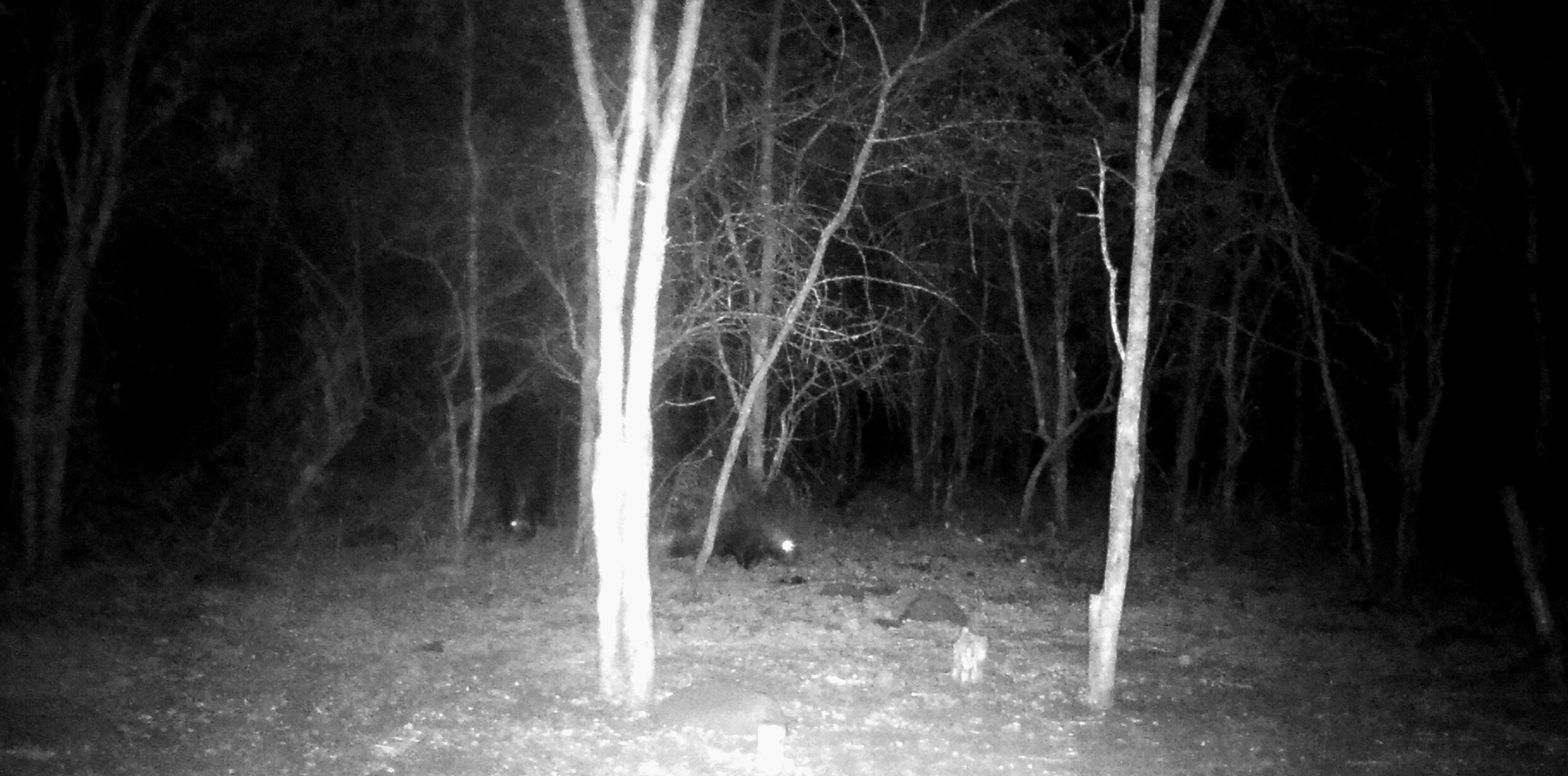 Once back home, we made a nice dinner and enjoyed a quiet evening in the bush, with many animal friends stopping by to round out the special day.
Today, our dear friend Alan is coming for sundowners and dinner. Tom had been chomping at the bit for our homemade low-carb pizza for some time, and today I'm making it for both of them. Alan also eats a low-carb diet. Since I don't eat vegetables, I will have my leftover beef liver and chicken breast for dinner. It doesn't sound very appetizing, but actually, it is pretty good.
I'd better pick up the pace here and finish this post. Once Zef and Vusi arrive to clean the house, we'd like to head out the door to Komatipoort. I've already cooked the cheesy sausages and made the cheese-based pizza crusts. When we return and put everything away, I'll top the pizzas with sauce, mushrooms, onions, cooked sausage, and hand-grated mozzarella and Parmesan cheese and place them in the fridge to be cooked for dinner. Tom loves leftover pizza, so I'm making enough for three nights. I'll figure out something for me for the remaining nights.
That's it for today, dear readers. We hope you have a pleasant Monday.
Photo from one year ago today, May 10, 2020:
Closeup of our toad peeking out from a hole in a decorative mask when we were in Marloth Park in 2018. For more photos, please click here.