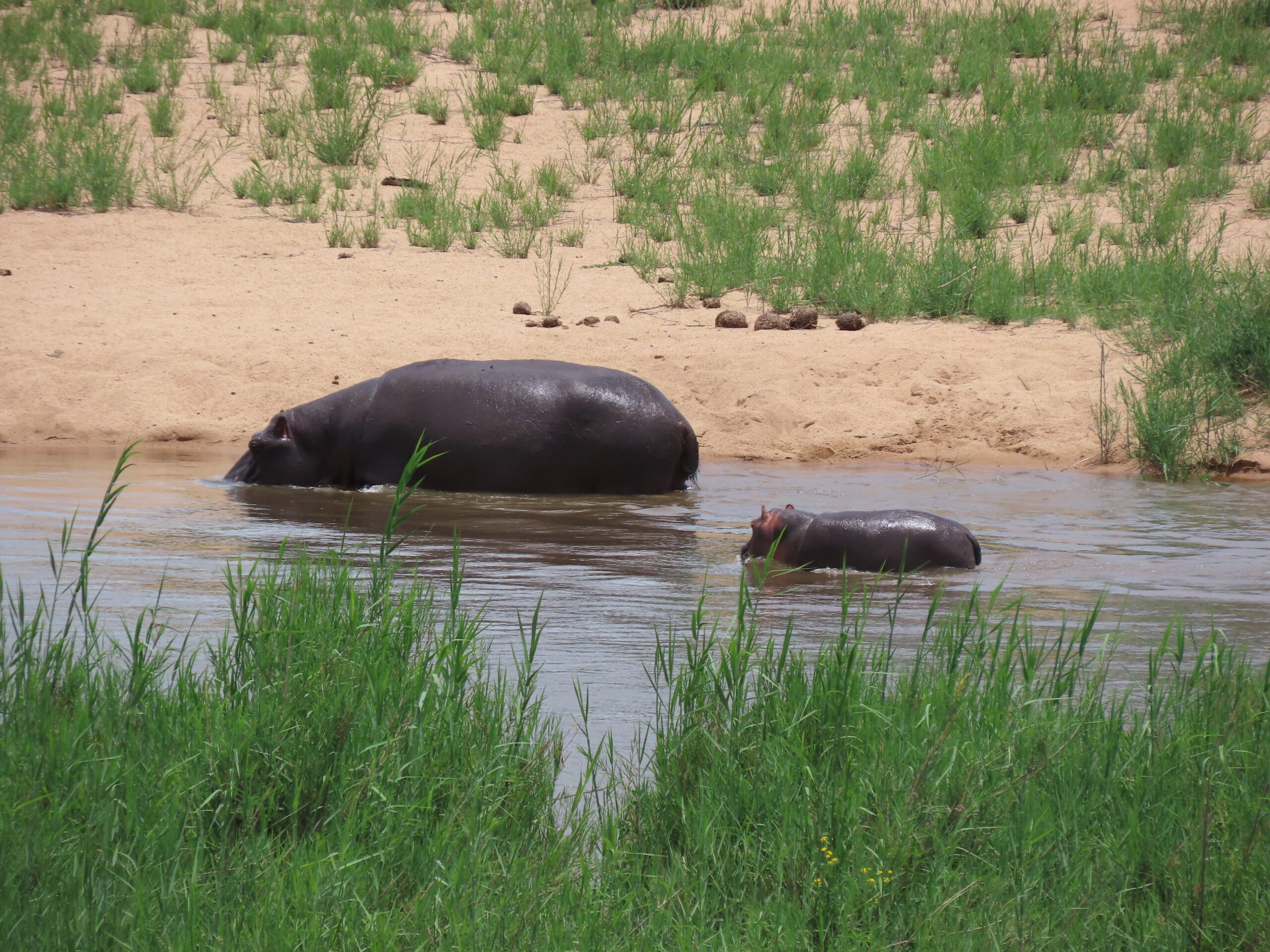 The electric power has been restored as of yesterday afternoon and the water. This morning I was able to take a shower with water pressure. Also, it's cooler today, although the dew point is tropical after it rained again during the night. The animal's feet are covered in mud, and the garden is muddy. But, we don't mind.
We're grateful it continues to rain at night to increase the available vegetation for the wildlife. None of our visitors look undernourished after being well-fed over the winter months by enthusiasts like us and can now eat their natural diet of leaves, roots, and grasses.
We're keeping a watchful eye for snakes and venomous insects that flourish this year. I may jinx ourselves in saying so, but the mozzies aren't as awful as they could be. But it's still early yet. Actual summer doesn't begin until December 21st. When the weather is tolerable, we remain outdoors and will continue to do so during the summer months.
Yesterday's trip to Kruger National Park was rewarding, although we didn't see any cats. We haven't been lucky with cat sightings in the park during this past year. Although, we still enjoy every animal we see. We don't spend much time on the dirt roads; instead, spending the majority of our drive on the main paved road.
Why don't we venture out to the more remote dirt roads is a reality we've had to accept. We don't rent expensive four-wheel-drive vehicles based on our extended stays in the country. The prices of rental cars have increased over the years, resulting in our renting smaller, less expensive vehicles. Subsequently, these smaller cars don't do well on the bumpy roads in Kruger or Marloth Park.
It's not as if we haven't experienced countless game drives during our years of world travel. As a result, we've accepted the reality that the cars we've rented have some limitations. Living life on a perpetual vacation/holiday requires budgetary diligence. We'd rather live in a lovely property, eat great food and be able to dine out as often as we choose than pay two or three times more for a rental car.
We decided it was essential to go yesterday, knowing we wouldn't tackle entering the park during the holiday season. During this upcoming period, reservations will be required to enter the park. We have no interest in making a reservation, which would result in many cars on the paved road stacked up when a sighting is found. This doesn't appeal to us.
After the holiday season ends, well after New Year's, we will happily return when the numbers of visitors are minimal and no reservations will be necessary.
As for yesterday, we spotted more elephants than we'd seen in a long while resulting in many photos we'll share over the next few days. For the first time in a while, we spotted a Cape buffalo on the bank of the Sabie River, many wildebeests, including some newborns with their umbilical cords still attached, several zebras, a few crocs, and others as seen in our photos.
Today, we'll stay put. Everything is prepped for tonight's dinner; the laundry is washed and hung on the rack. It could be another lazy day when I do not feel motivated to tackle any projects after a poor night's sleep.
Be well.
Photo from one year ago today, December 15, 2020:
This photo was posted one year ago while in lockdown in a hotel in Mumbai, India, on day #267. t was only a short walk from our holiday home in Pacific Harbour, Fiji, to the river. For more photos, please click here.