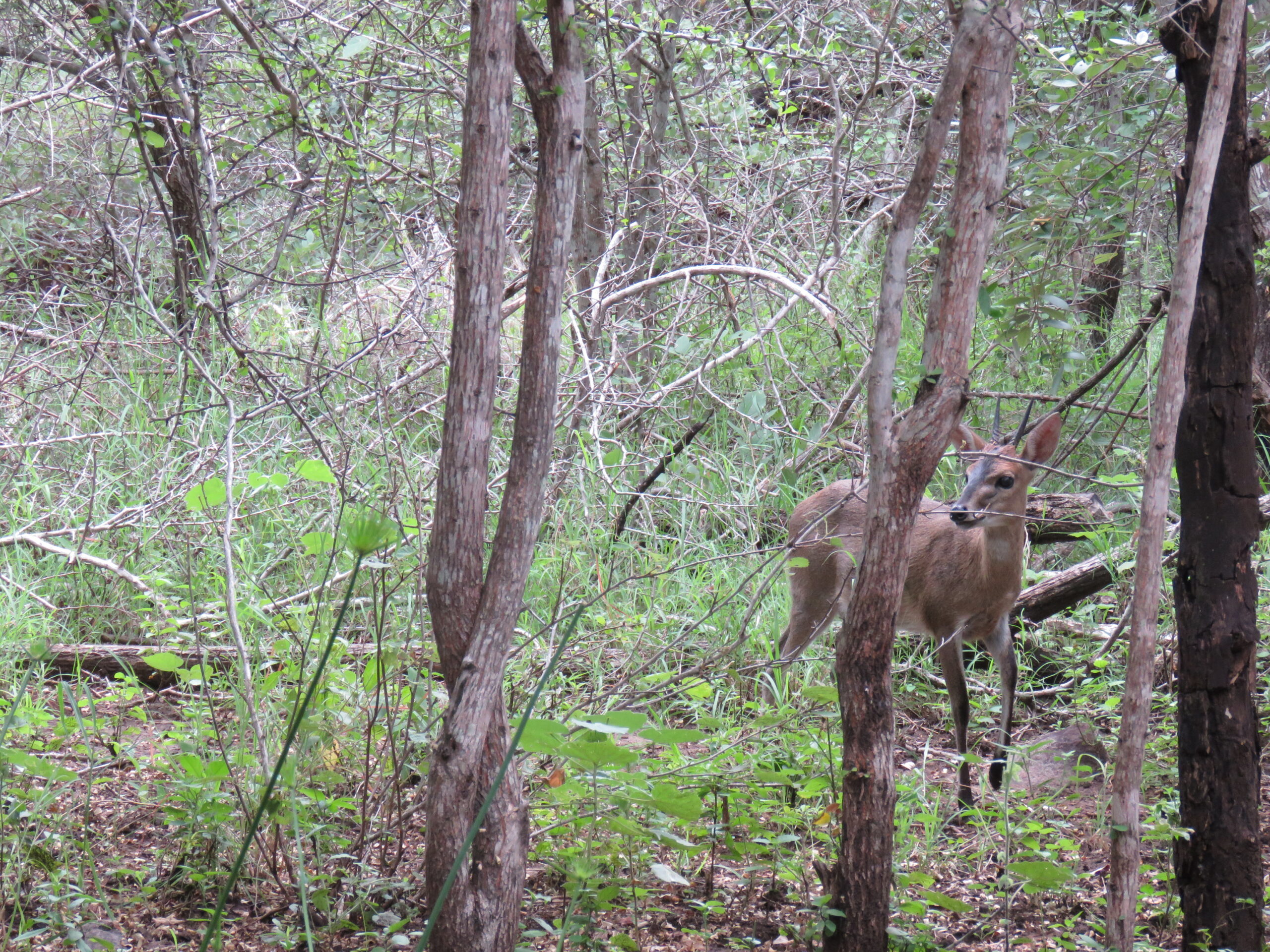 Last night, while out to dinner at Jabula Lodge and Restaurant in Marloth Park, while laughing and chatting with owners, Dawn and Leon, Leon got a call on his phone from Louise, who had been trying to call me my phone but I failed to answer. For some reason, I'd turned off the ringer. But, knowing Louise, she knew where to find us.
She told Leon she had an urgent message for us. We couldn't imagine what it could be. Quickly, we listened to what she had to say and were surprised when she asked us to come to their Marloth Park Info Centre at 7:30 am tomorrow, Saturday, to be interviewed for a radio station in Nelspruit, Radio Lowveld, 100.5 FM.
When Louise and Danie, who provide a fantastic resource for tourists at their Marloth Park Info Centre located at 3043 Olifant Drive, asked us to come to the center at 7:30 this morning to interview Radio Lowveld, at first, we hesitated. It was early to get up, shower, dress, and be out the door.
But, when Louise explained that the purpose of us being interviewed was to promote tourism in Marloth Park, we jumped at the chance. The early morning time would work fine for us if we managed to leave Jabula early enough to get back to our bush house and get a good night's sleep after getting to be at a decent hour.
We continued schmoozing with Dawn and Leon, ate our usual delicious dinner, and left before 8:00 pm, with me even leaving an unfinished full glass of red wine, something I'd rarely do. More on my mind was being fresh and sharp for the early morning interview. As it turned out later in the evening, Louise texted saying we could arrive at 8:15 am instead of 7:30. That helped.
Once back at the house, we settled in, watched a Netflix series on my laptop, and by 10:30 pm, I was asleep, Tom shortly after that. With no time to prepare an agenda for the interview, we realized we'd have no choice but to "wing it," focusing on the reasons why we continue to return to Marloth Park, now for the fourth time, for a total of 20 months, when repeat stays anywhere in the world weren't on our radar when we decided to travel the world, beginning on October 31, 2012.
Early on, Tom and I made a pact that we'd never return to the exact location, other than to visit family in the USA, to ensure we continually expanded our horizons by seeing more and more countries and points of interest along the way. After all, the world is a vast place.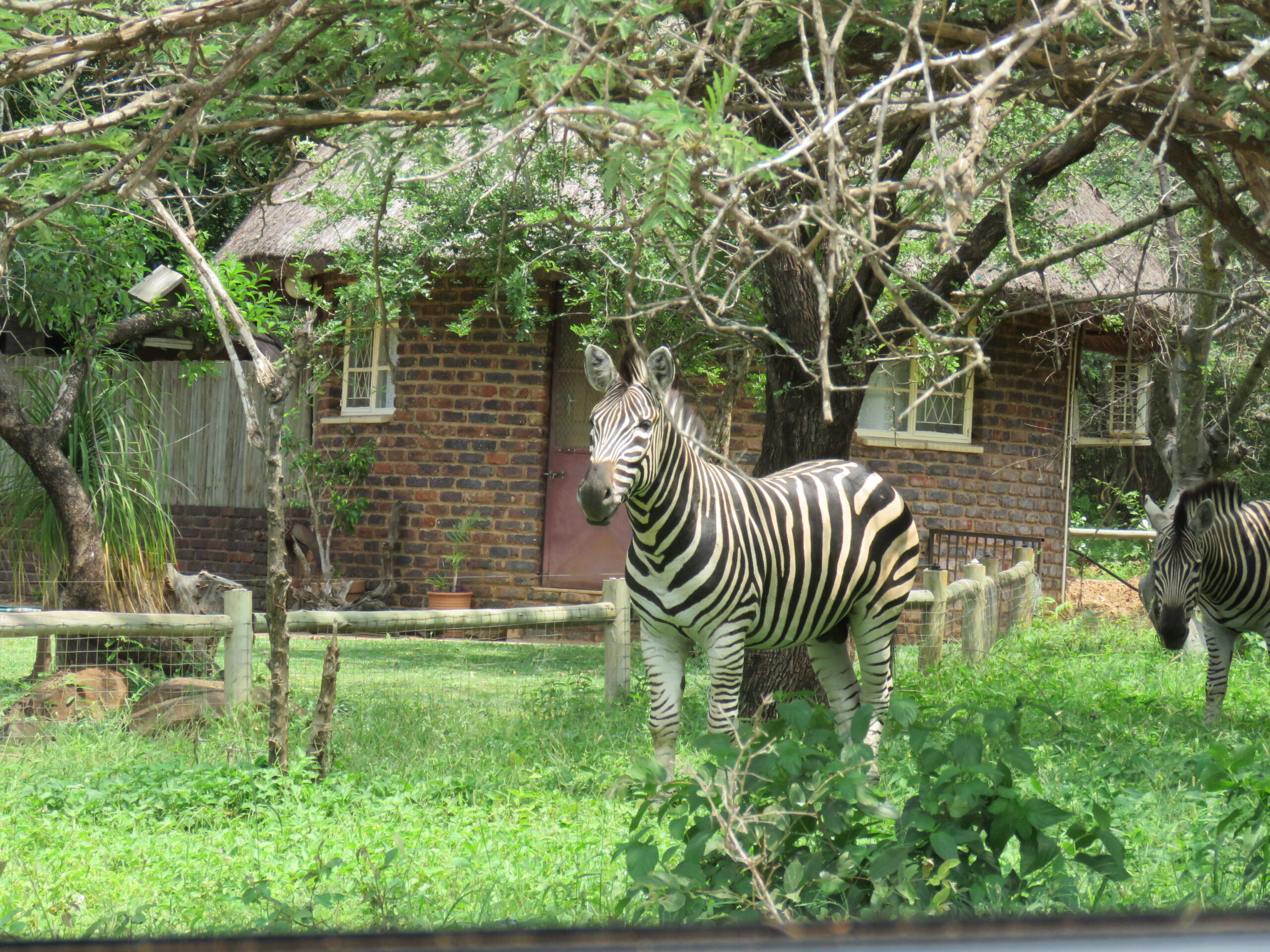 Anytime one does a broadcast interview or a public speech, it's easy to think back, wishing we'd said "this or that." In this case, I wished I had focused more on promoting tourism to Marloth Park than on our reasons for coming here again and again.
But, perhaps, that's what listeners want to hear…why a typical couple, like us, keeps returning to a favorite vacation/holiday spot, regardless of travel goals and aspirations, simply because they want to, as opposed to what one "should do" when traveling. For us, the reasons we love Marloth Park are uncomplicated:
The access to viewing animals in the wild, up close and personal, is a rare experience in this world. Who wouldn't love a traffic jam with six or more giraffes blocking the road? When have you ever had a zebra, kudu, warthog or wildebeest, in your backyard or garden? Who wouldn't love some of the best bird watching in the world while sitting on your holiday home's veranda?
Meeting some of the friendliest and most welcoming locals on the planet, based on our past worldwide experiences which provide us with an extensive social life.
Easy access to the Big Five in a short 25-minute drive to enter the massive Kruger National Park at the Crocodile Bridge entrance gate, which covers an area of 19,485 km2 (7,523 sq mi) in the provinces of Limpopo and Mpumalanga in northeastern South Africa, and extends 360 km (220 mi) from north to south and 65 km (40 mi) from east to west."
Conveniently located to many other stunning tourist activities, too many to mention here. But Louise and Danie have tons of information available at the Info Centre, conveniently located in the center of Marloth Park on the main paved road.
Fantastic restaurants with great food, conversation, and warm, welcoming
Local shops for supplies, food, biltong, liquor, with a post office, hair salons, ATMs, hardware, feed shop, fantastic water park ideal for kids and families, and so much more, contained in two easy to access shopping centers
A short minute drive from any direction to see the Crocodile River, which separates Marloth Park and Kruger National Park with viewings of lions, elephants, cape buffalo
Endless options for holiday rentals, including private houses, lodges, resorts, and hostels with prices suitable for all budgets, all right within the borders of Marloth Park. For us, Louise and Danie are our chosen hosts for the holiday homes we've rented during our four visits over the years providing exemplary services and properties. There are countless other properties you may choose offered by other property owners and managers.
Visiting a game reserve, Lionspruit, located within Marloth Park with lions, whose roars often fill the air at night, music to our ears.
A leisurely-paced, quiet environment offered the utmost of holiday options in a unique setting unlike anywhere else in the world. This magical place leaves every visitor with stories and photos to share for a lifetime.
The above reasons are why we chose to return again and again to Marloth Park for some of the finest experiences we've had in over eight years of world travel. This visit right now is by no means our last. We will continue to break our pact of not repeating locations in our worldwide travels and return to Marloth Park over and over again.
Please check back tomorrow when we'll share a link to our interview with Radio Lowveld, 100.5 FM. We're excited to share it with all of you.
Now I need to get back to work preparing tonight's dinner for friends Linda and Ken, who will be arriving in about four hours.
Have a safe and pleasing day!
Photo from one year ago today, February 27, 2020: