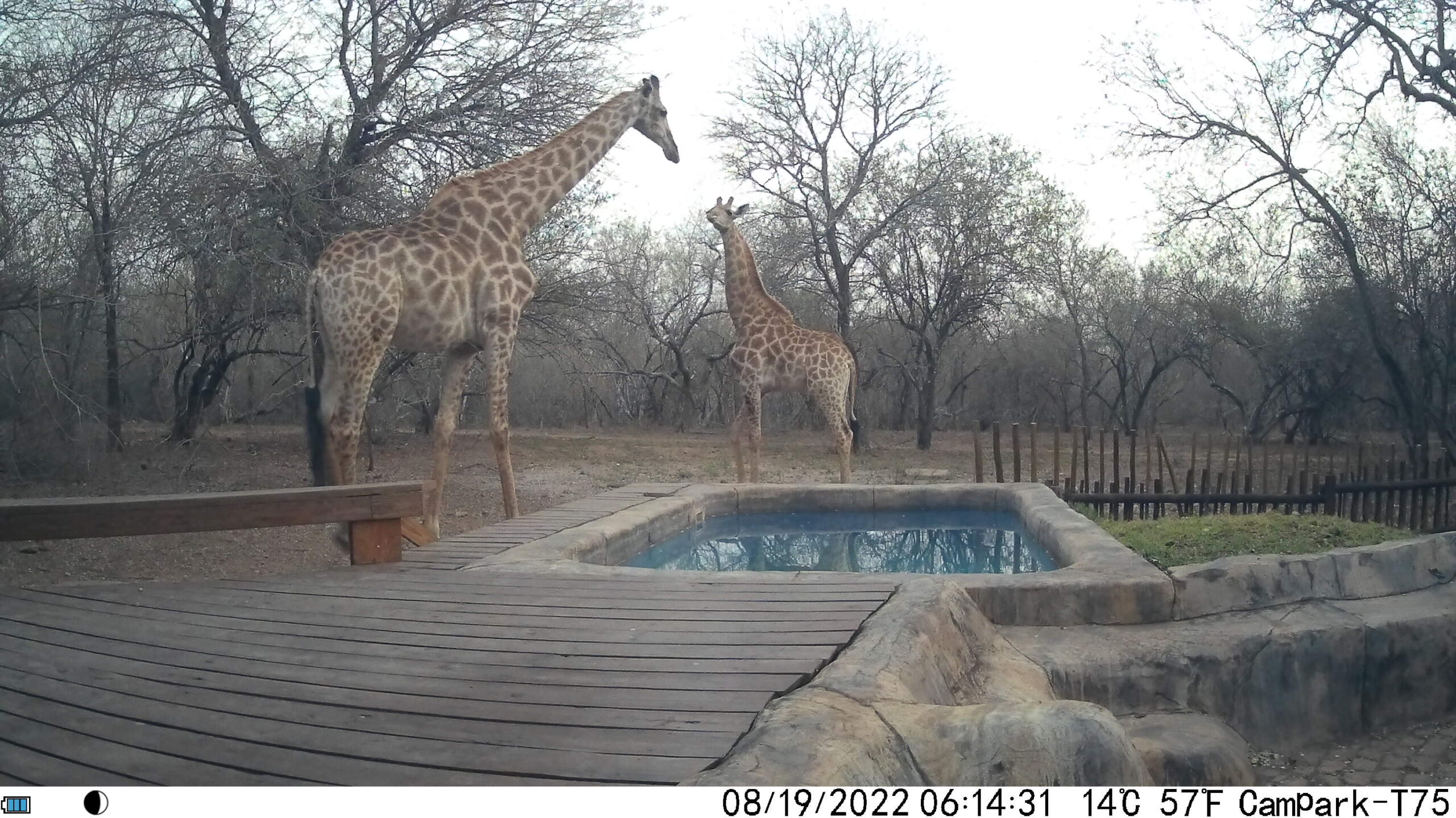 Note: There are no captions under most of today's photos. They are self-explanatory.
We're busy today, packing and getting organized for our upcoming trip tomorrow. I packed my clothes yesterday but I am working on toiletries, medications, and equipment today. There's always so much to bring. We keep a comprehensive list of everything we need to get for these short trips.
When we're leaving a country and taking everything with us, it's much easier to pack. We grab everything that belongs to us. Of course, now that we return to Marloth Park more often, we can leave non-perishable food and kitchen items in those oversized black totes that Louise stores for us.
This way, when I want to buy an egg slicer or other gadgets, I don't hesitate, knowing I won't have to haul them around the world with me and could leave them here along with other miscellaneous items, such as the trail cam.
Speaking of the trail cam, we're delighted with last night's photos taken while we were sleeping. It's fun to see who stops by at night when we aren't out there to feed them pellets. Of course, giraffes don't eat pellets. They'd probably like them but don't bend over to eat. off the ground. Although, they do bend to drink.  They eat from the treetops. But, it is remarkable to see anytime they grace us with their presence, day or night.
While in Chobe on safari, we look forward to seeing what treasures the National Park has in store for us. In a way, I wish we were doing private game drives as we did in India in 2020 so we could quickly pass by the antelope and other common species like impalas here in Africa.
Most likely, the other occupants of the safari vehicles, which hold about nine people, often include many who've never been to Africa and are as excited to see a zebra or impala as we are to see a rhino, or lion or leopard. We certainly understand and remain patient while the guide stops so they can take photos while explaining the wildlife's habits. We've heard it countless times and try to avoid interjecting any comments.
This morning, nine zebras stopped along with 13 kudus, our precious nyalas Norman, Nina, Noah, bushbucks, Tulip and Lilac, and of course Lollie. It's hard to explain, so we don't try, how our daily lives have us surrounded by many of these fantastic animals. We even have lions in Marloth Park, but we've yet to see them but hear of sightings all the time.
In any case, we always enjoy a guided game drive, especially when encountering less common sightings. It's enjoyable to meet new people, some of which are friendly and others who are not, but we take it all in our stride. Many on a one or two-week holiday don't care to interact with others. We have cultivated some of our best friendships this way.
As for the trouble on the N4, as mentioned in our heading, national protesting is expected to commence on the N4 beginning today at  3:00 pm, 1500hrs. We'll watch the news to ensure we can get to the airport tomorrow when our visas expire. Dear, this could be bad. Fingers crossed all goes well.
We will upload a short post tomorrow after we arrive at the Chobe Safari Lodge late afternoon, several hours later than the upload of our daily posts. Please stay tuned for more.
Be well.
Photo from one year ago today, August 19, 2021: