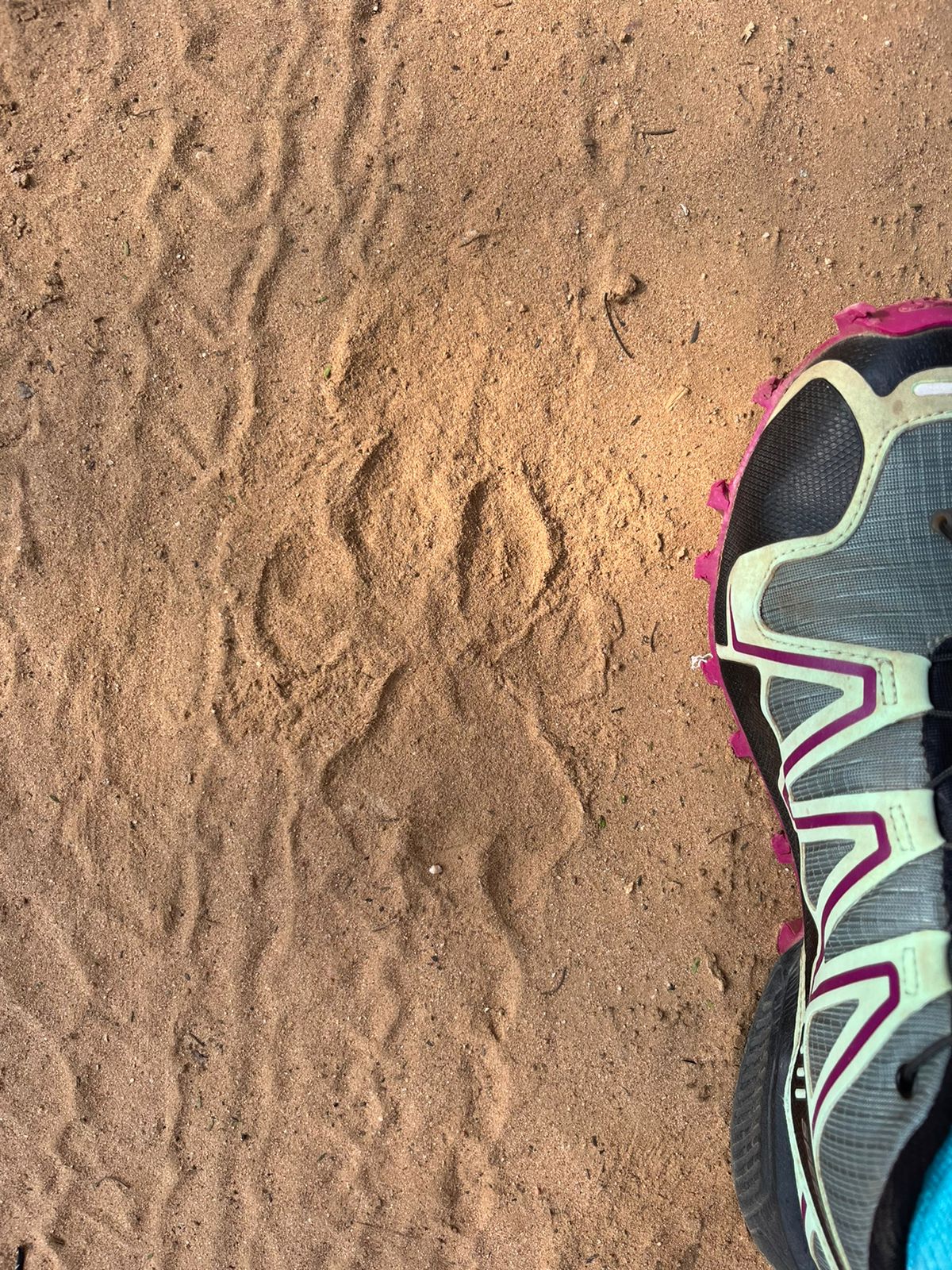 Let's face it; life is dangerous in most parts of the world. Whether it's wars, natural disasters, crime, or animal encounters, one can never sit back and feel entirely safe. South Africa is listed as #8 in the list of the world's countries for the highest murder rate, details of which may be found here
at this site
with updated stats for 2022.
Also of concern for humans are the world's most dangerous animals listed
on this site
, most of which may be found in South Africa and other countries on the continent and other parts of the world. The majestic lion is listed as #10, certainly not the most dangerous to humans, but without a doubt, falling into a difficult position.
No one wants to come face to face with a lion, although many videos on YouTube may lead some to assume human interactions with lions is safe. It is not. Subsequently, with lions on the loose in Marloth Park, every local visitor must exercise caution daily and night.
No one is exempt from the possibility of a life-threatening or life-ending attack by a lion, even right here in this paradise-like conservancy where wild animals surround us at any given moment. A few minutes ago, I walked by the bedroom window to see our new wildlife visitor, Bad Ear (his left ear is bleeding), a huge wildebeest looking into the window at me, inquiring about the possibility of some pellets.
Of course, we were happy to see him, but we don't forget for a moment his size, as indicated here:
"Males typically weigh 165 to 290 kg (364 to 639 lb), and females weigh 140 to 260 kg (310 to 570 lb)."
With their sharp horns and seeming gentle disposition, a human could be impaled instantly if a wildebeest becomes frightened or defensive.
Thus, we don't take our presence here in the bush lightly. We proceed with caution at every turn while still taking time to enjoy the frequent visits from wildlife. But lions, hmmm…if a lion approached us while we were on the veranda, we'd have to move quickly to get inside the house to protect ourselves, keeping in mind how fast ions can move.
Fortunately, by nature, lions don't generally seek human interactions. But, here again, if frightened or provoked, an attack could be imminent. We are more well protected in this house by a short fence bordering a portion of the veranda, providing some protection. But, if we hear a lion's roar nearby, I assure you we won't be racing out to the garden for a photo.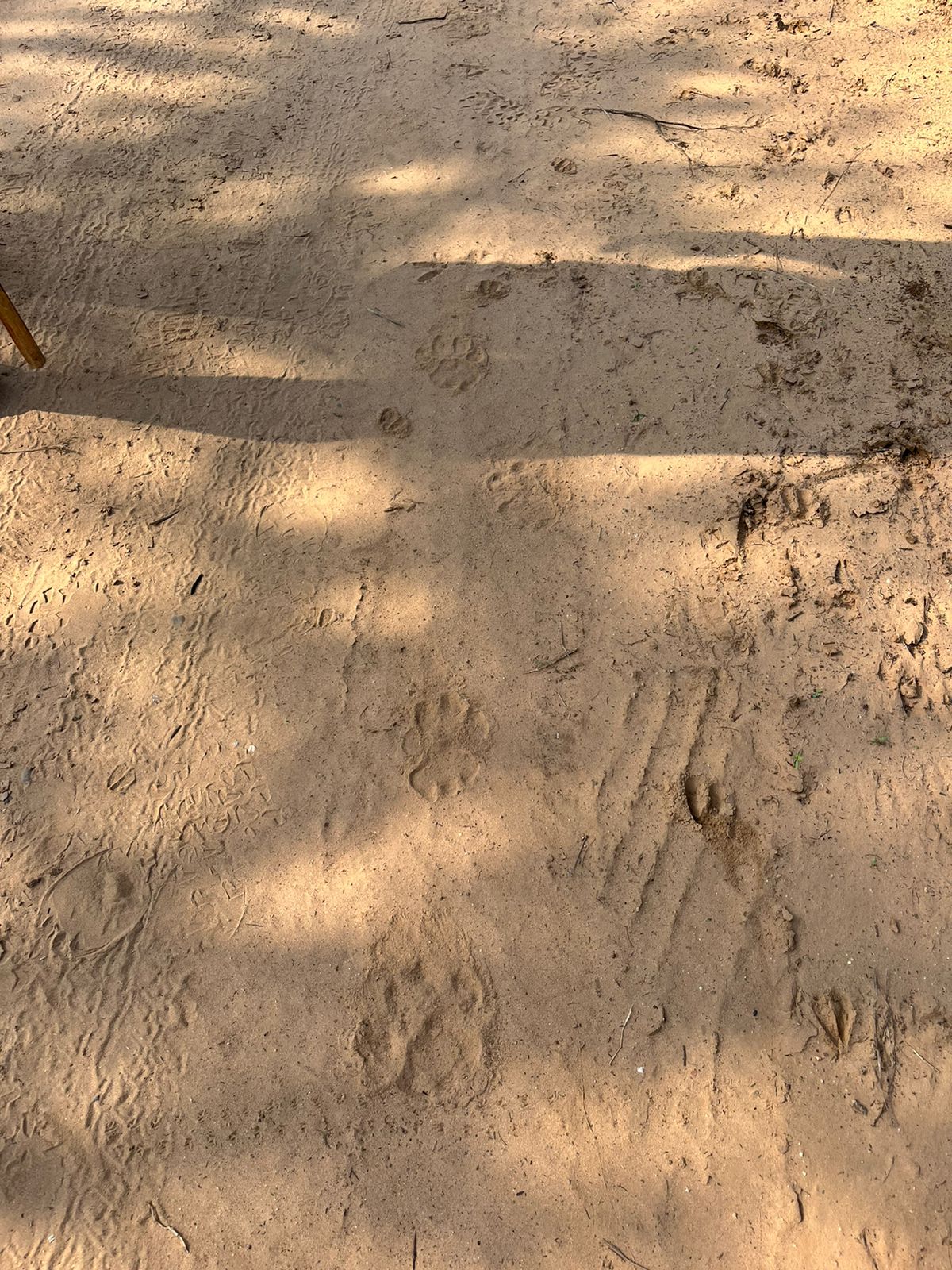 It is difficult for residents to take photos unless they happen across one of the lions while in their vehicle. The images we're sharing today are not ours. They were on a public forum on Facebook, which we watch diligently for new sightings on a few select Facebook groups for Marloth Park.
In the case of today's photos, we "borrowed" all of them from Facebook to make an illustration of this reality in Marloth Park and other areas. Are we frightened? No. But we certainly would be if we were up close and personal with one of these beasts.
On another note, there is considerably more to fear from humans, the criminal kind who have been attacking and, in some cases murdering drivers on the N4 highways after dark, often early in the evening. As indicated in the post, we spotted it this morning on Facebook. These two attacks occurred as early as 2100 hrs, 9:00 pm. Anyone could be traveling back to Marloth Park after enjoying dinner in a restaurant on the N4 or visiting family and friends.
We have decided to avoid traveling on the N4 whenever it is dark, with no exception. The risk is too high based on the circumstances, such as listed below, posted by a Marloth Park official this morning.
"Fyi
Good morning everyone.
Please warn your guests to try not to travel late at night.
We had two spiking incidents last night.
Both about the same time. 21h00
1. N4 Impala Station (between Hectorspruit and Malelane. Mozambique Truck.
2. Bethal, near the offramp, two vehicles spiked.
The problem is that the suspect is in groups.
1. Avoid driving over any foreign object on the road.
2. If you cannot avoid it, and your tires do hit an object which causes any damage, please continue driving as far as possible. The ideal will be to a garage or toll Plaza.
3. Suspects target what's in your vehicle, cell phones, bags, cash, etc.
4. Don't carry a lot of cash.
Keep the TracN4 ready at all times so that you can call them immediately.
Be vigilant at all times.
This frightens us, as it should. We are not foolhardy and take no such risks. Then again, nor should anyone, anywhere in the world, in these frightening times. We all must proceed with caution while still striving to find joy and fulfillment all around us in whatever we choose to do, wherever we choose to live.
Be well. Be safe.
Photo from one year ago today, June 3, 2021: