Yesterday afternoon while I was in the bedroom folding laundry and Tom was taking a quick nap, I heard our South Africa phone ringing in the dining room. I didn't want to wake him, so I let it ring since opening and closing the bedroom door is noisy. Often, we get robocalls on that phone, and I seldom answer it unless I recognize who's calling.
When I checked the phone, I saw a call from Bidair Services in Johannesburg, which handles lost luggage. What do you think flashed through my mind? Of course, Tom's missing bag! I called the number when no message was left, and it took me over an hour to find out who had called me and why?
The information was not in their system, and only one person knew about the bag. I kept getting cut off with the call disconnected in the hour I spent calling, waiting on hold, only to get the message on the phone "call ended." My frustration level was palpable. But, in my usual way, I didn't give up and kept calling and calling until finally, I reached the person who'd called.
Yep, the bag was found and was going to be put on a flight this morning at 9:45 am. Immediately, by WhatsApp, I contacted the kind woman who works for BidAir in Nelspruit, who'd brought my bag out on New Year's Day, and asked if she could help us again. She said she'd be happy to bring us the bag as soon as it arrived.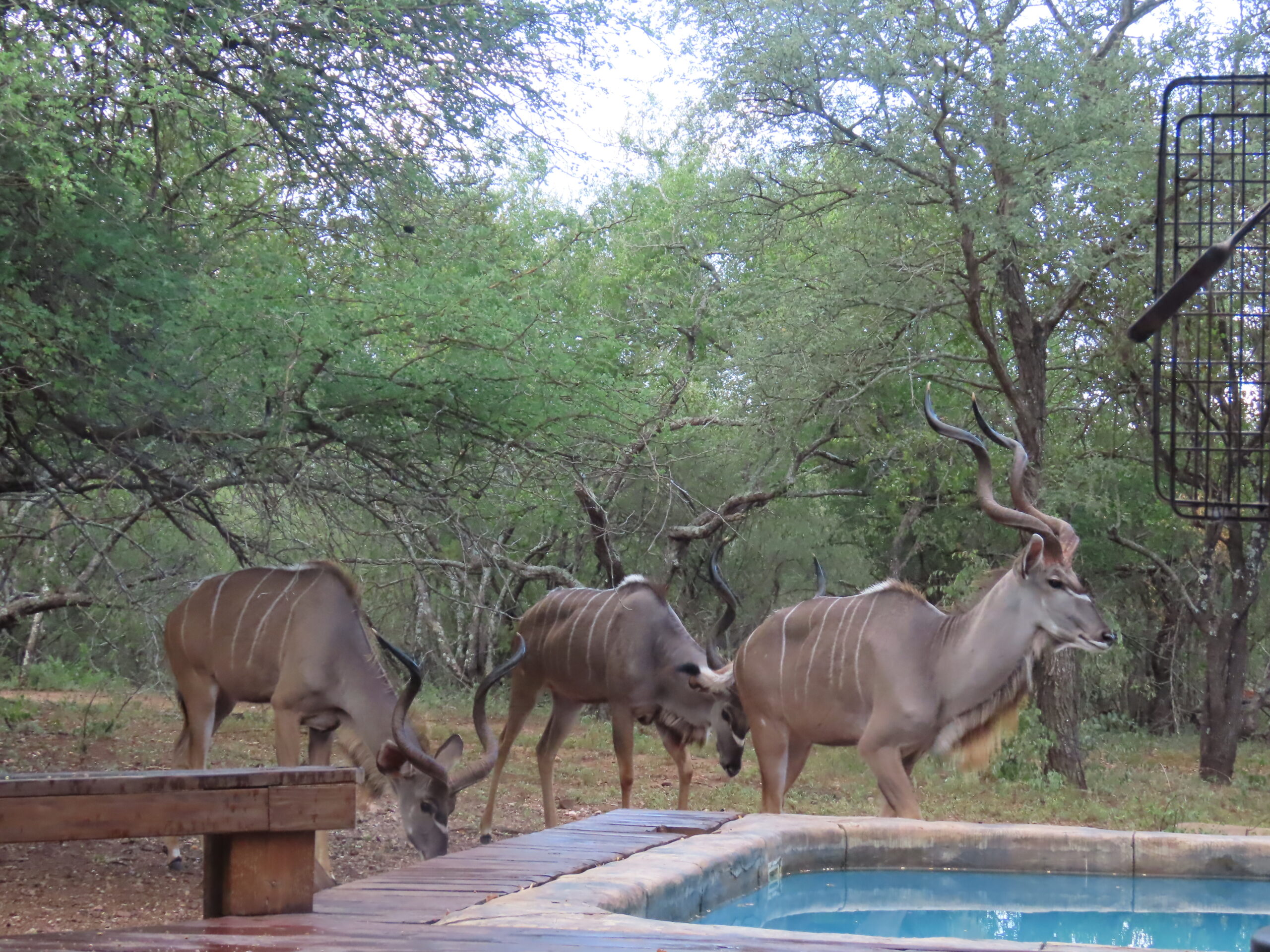 This morning I got a call from BidAir once again, but this time I had the phone next to me to report the bag didn't make the flight and would be on a flight arriving at 1655 hrs, 4:55 pm later today. Alas, Tom's bag missed its flight this morning! It's too late in the day for the driver to pick up and deliver the bag to us since driving on the N4 highway at night is very dangerous due to carjackings, spiking, and murders. We wouldn't ask the driver to travel on that road at night!
As it turns out, she has a funeral to attend tomorrow morning. Since the airport in Nelspruit won't hold the bag for more than 24 hours, I asked if she could pick up the bag within 24 hours, keeping it safe in the interim, and bring us the bag during daylight hours in the next several days. She was happy to comply.
If the airport would hold the bag until Tuesday, we could get it after our 10:45 am appointment at immigration to file our papers. But, I'd asked them this question when we were at the airport after the bags were lost, and they stated emphatically that they could not "hold" bags waiting for passengers to pick them up. They'd send it back to Joburg, which would be a nightmare of a similar situation.
So, we have no choice but to wait and see how it rolls out in the next few days. Once we get the bag in our possession, ensuring nothing is missing, we'll contact the insurance company and see what has to be done with the claim we filed that I spent no less than 40 hours working on. Will they reimburse us for the items we had to purchase to replace those missing in the bag? We'll see how that rolls out.
Why do we need someone else to pick up the bag? Simple answer. We both don't like making the drive from Marloth Park to Nelspruit. I despise that drive, especially through the gorge area when the two-lane road is packed with trucks and recklessly speeding vehicles. It's a nail-biting trip for about 75 minutes each way.
Plus, we are making that drive on Tuesday morning, and there's no way we'd want to make that trip again. Once again, we'll give the driver a nice tip which is well worth it.
As for today, we're busy working on our laptops until it's time to get ready to go to Jabula tonight. We have many bookings to research, and I have several email messages I need to respond to that have arrived over the last 24 hours. Yesterday afternoon, I caught up on all of the expense records for charges incurred since the first of January. Generally, I do this once a month. In the next 24 hours, I'll set up "bill pay" for payments due around the first of the month. There's always plenty to do to keep me busy.
Of course, we'll report back on the status of the bag and if, in fact, we get it back.
That's it for today, folks. Have a fantastic Friday, and be well!
Photo from one year ago today, January 27, 2022: