When we read that seven animals were killed on local paved Olifant Road during the long Easter weekend and we hadn't seen Tiny in days, I was worried. What if he was one of the victims of hit and run on the busy long weekend. Over the past several days, we watched for him day and night.
Usually, he'd show up in the garden between 4:00 pm, 1600 hours, and 4:30 pm, 1630 hours, while we were seated at the big table on the veranda. But, he never arrived. Day after day passed and no Tiny. I've become so attached to him and his former daily visits, I'd be lost without him.
Alas, this morning while I was showering and dressing for the day, Tom came in to inform me that Tiny was in the garden, looking for pellets, and perhaps, me? I couldn't have been more thrilled to see him, his giant warts, his massive tusks, and his somewhat shy demeanor. Whew!
But, it's sad to know that seven of the precious animals in Marloth Park are no more. Either they died when hit by careless drivers, speeding on the road or they were injured to a point where the rangers had no choice but to euthanize them. This is sad for all of us in Marloth Park.
We're not the only people in Marloth Park that build relationships, from a safe distance, with the wildlife. When any of us get together, we frequently discuss our favorites using the different names we've created for them. It's funny to think that other residents have different names for the same wildlife we've named to our liking and preference.
Who knows? Tiny may be called "Jumbo" by another long-term visitor or homeowner. What names do others have for warthogs Narrow and The Imposter or their own resident francolins, as opposed to our Frank and The Misses? It makes us laugh out loud.
On another note, when a few days ago, I mentioned that I hadn't done any corrections on past posts since we arrived in Marloth Park over three months ago. This stuck in my mind, prompting me to start again but with less lofty of a goal of only correcting 10 posts a day instead of 20 as I'd done while we were in the hotel room in India for 10 months. I had more time during that long haul than I do now.
This morning before starting today's new post, I managed to complete two of the 10. Every few hours I'll do two more until the 10 are completed. At this rate, I will be done in about 190 days. That's a long time from now, but I think I can manage this. If I stick to this routine, I should be done by the end of the year, considering travel days, busy days, days when we visit Kruger National Park and days I simply can't force myself to do it. We'll see how it goes.
Today will be a low-key day, which we thoroughly enjoy when the wildlife comes to call. We just served up some raw scrambled eggs for about 50 mongoose (I've recently discovered the plural of mongoose is mongoose) who'd stopped by. We always love seeing them and feeding them when it's their presence that can keep the snakes at bay.
Now, I'm off to do my HIIT (high-intensity interval training) workout on the treadmill and then head to the kitchen to prep for tonight's dinner. Life is simple. Life is good. We like it this way.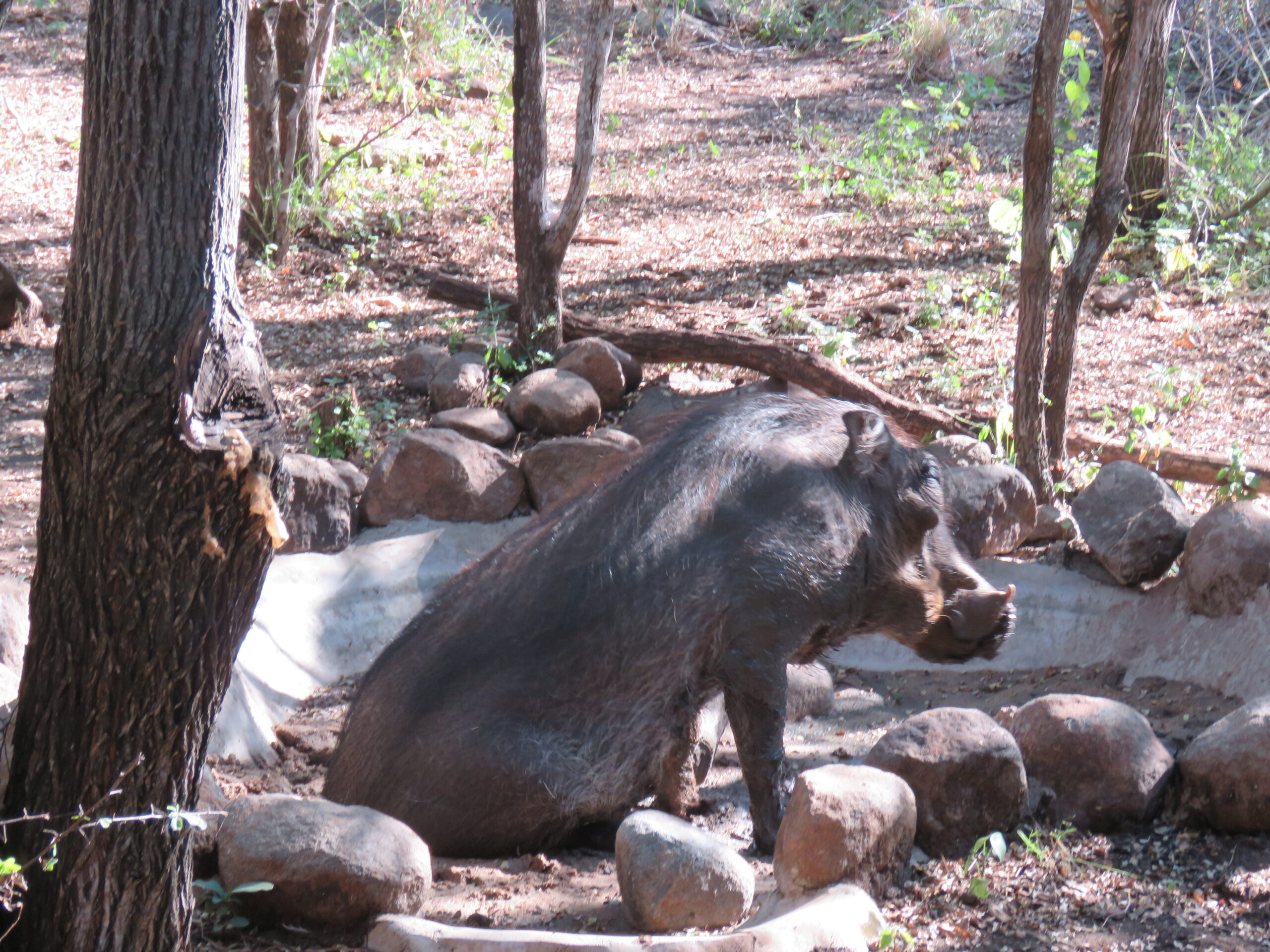 Have a wonderful day. Stay safe and be well.
Photo from one year ago today, April 14, 2020:
A gorgeous sunset in Kauai, Hawaii from the veranda of our condo in Princeville. For more photos from that date, six years ago please click here. For the year-ago post, please click here.