After spending the past 13 months in Marloth Park and the prior ten months in lockdown in a hotel room in Mumbai, we are ready to be on the move once again. Don't get me wrong. We have enjoyed Marloth Park as much as ever, if not more than all of our prior visits to the bush. But, after feeling a little confined, we are ready to return to our lives of world travel.
I must admit we have procrastinated booking our flight and rental car, waiting to see if the upcoming transatlantic cruise on the Celebrity Silhouette would be canceled. Flights are booking up quickly, and we don't want to lose the opportunity for the flights with the shortest duration. We can no longer wait.
It wasn't easy finding a fair price. Car rentals are extremely high in the US, as much as seven times more than what we've been paying in South Africa. This time we got the best price we've seen in years in the US using the link on the right side of our home page with Auto Europe. We ended with a four-door Buick at US $688, ZAR 10400, a price we were thrilled to get for the 15-day rental, averaging at US $46, ZAR 695.
If you use this link on our site on the right side of the page, we receive a small commission. But you may get the benefit of a great price you may discover after shopping around online. Our goal is always to have our advertisers offer prices as good as you can get on your own and, on occasion, even better. Using our links makes us a little revenue that helps offset some of the cost of maintaining our site. Thank you to all of our readers who've been using our links.
We booked the flight using our link for Expedia after shopping around for the best possible flight and pricing. Many flight apps don't allow including the flight from Nelspruit/Mpumalanga/Kruger to be included in the package of flights. If it's not included, we'd have to collect our bags in Johannesburg and check in a second time.
As it turned out, our flight on March 23 is a total of 27 hours, arriving in Tampa on March 24 at 1:55 pm, 1355 hrs. We'll collect our bags and head to the Avis counter to get the car and then be on our way to newlywed friends Karen and Rich's fabulous home in Apollo Beach, where we'll stay until we leave for Fort Lauderdale on April 8 to board our cruise.
It will be wonderful to spend the two weeks with our friends. The four of us have great memories and so much in common. We are looking forward to being with them both.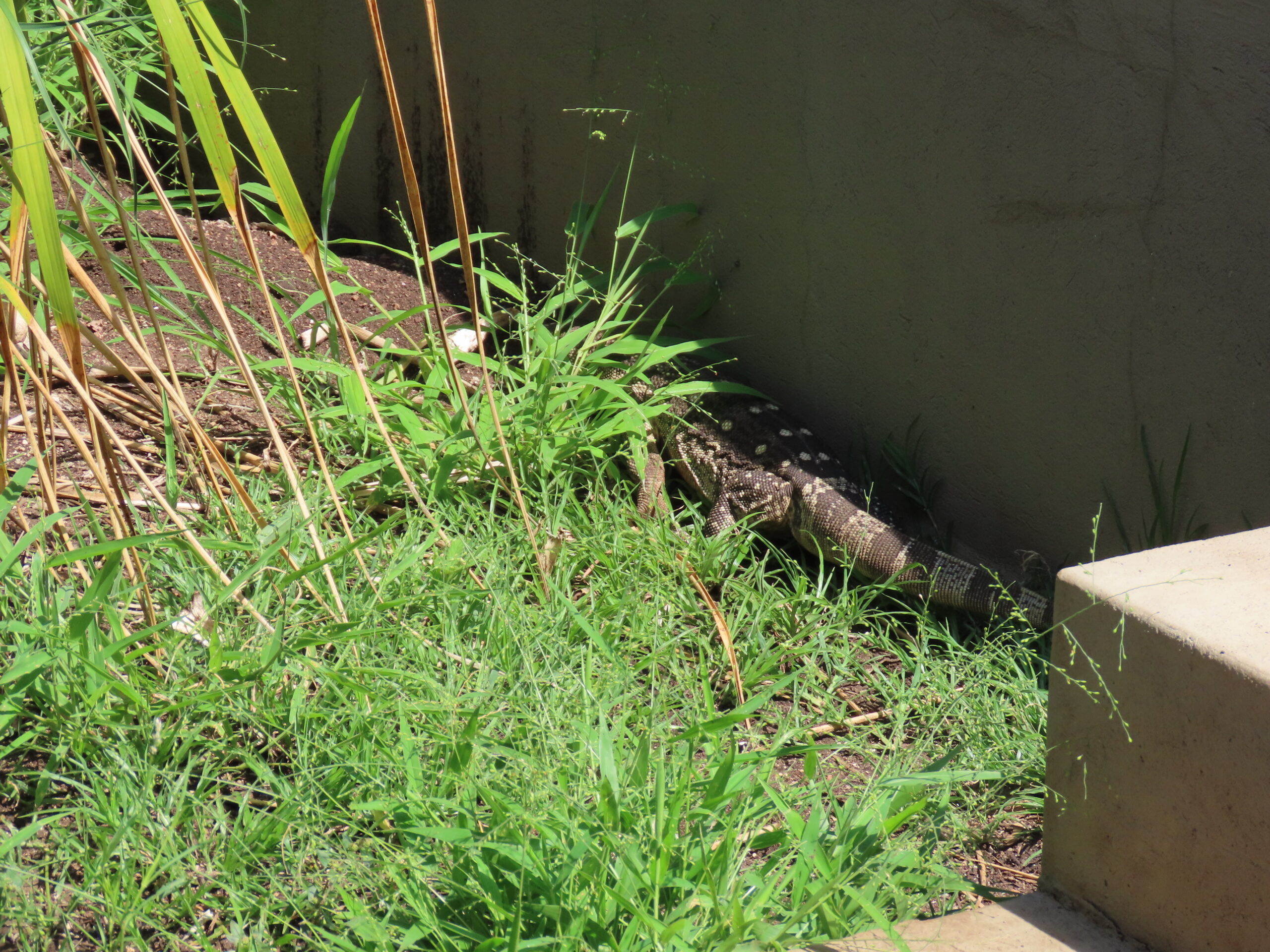 This morning I've been busy walking while stopping intermittently while we booked the flights and car. Louise loaned us some large totes to store items we would leave behind. Now we can relax for a while, having this out of the way. Soon, I'll begin sorting and packing for the upcoming journey. After all, we will be back in Marloth Park in December, after arriving in Cape Town by cruise.
As mentioned earlier, we haven't booked any holiday homes or hotels for the almost two months we'll spend in the UK awaiting our next flight to Istanbul at the end of June. We won't feel safe committing to holiday homes when the cruise could still be canceled last-minute, and we'll have to make alternate plans as to how and where we'll spend the time from April through June. We aren't concerned about that now. It will all work out.
Today is a quiet day, spending lots of time with our furry friends who have been coming in droves all since early this morning. Now that I'm just about done with today's post, almost completed today's walking goal, and have most of tonight's dinner for the braai ready to go, the remainder of the day will be easy and pleasant.
We hope your day is as easy and pleasant as ours.
Photo from one year ago today, February 19, 2021: