Thank goodness, we have power. Unfortunately, we don't have WiFi. A line went down due to the relentless pounding rain. Hopefully, it will be up sometime today. Cyclone Eloise is still hovering in the interim and should be out of our area in the next day or two. We are bracing ourselves for more rain and power outages in the next 24 hours.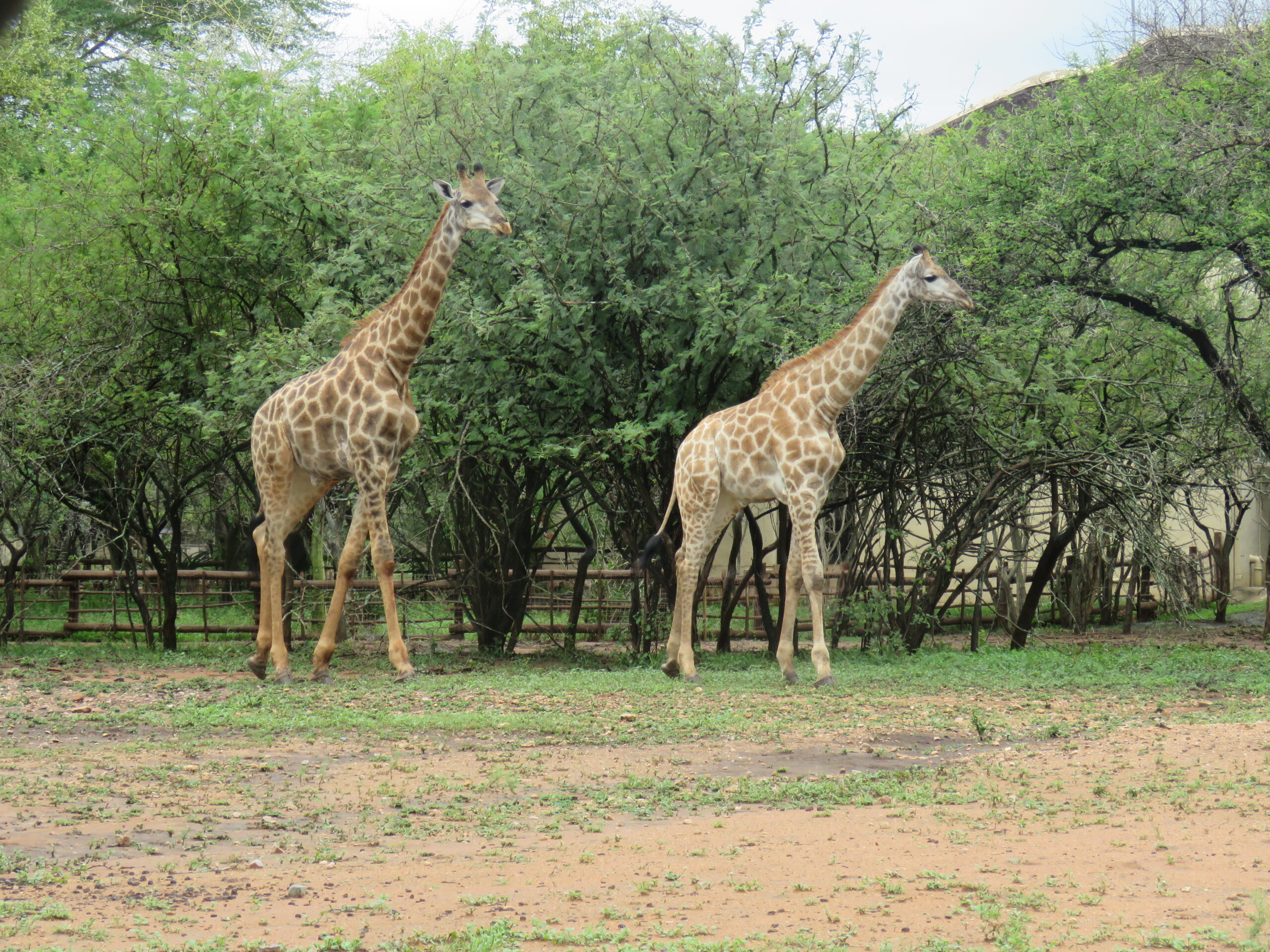 Yesterday, we made the long, muddy, pot-hole-ridden drive to the Crocodile River to see how high it had risen. I could only take a few photos since I was determined not to get my shoes and ankles muddy. I only have a few pairs of shoes and didn't want to muddy them.
The feet and legs of the few animals that visited were caked in thick mud. It was funny to watch the four bushbucks that stopped by trying to shake it off their feet. They, too, hadn't seen such rain in quite a while.
After the challenging drive on the uneven, muddy roads as Tom averted one outrageous pothole and sunken ravine after another,  we made our way out to Olifant Rd, the only paved road in Marloth Park. A stop at The Bush Centre's meat market was a must out of meat in the freezer. Besides, I needed more cream for my coffee when my liter container spoiled in the refrigerator during multiple power outages.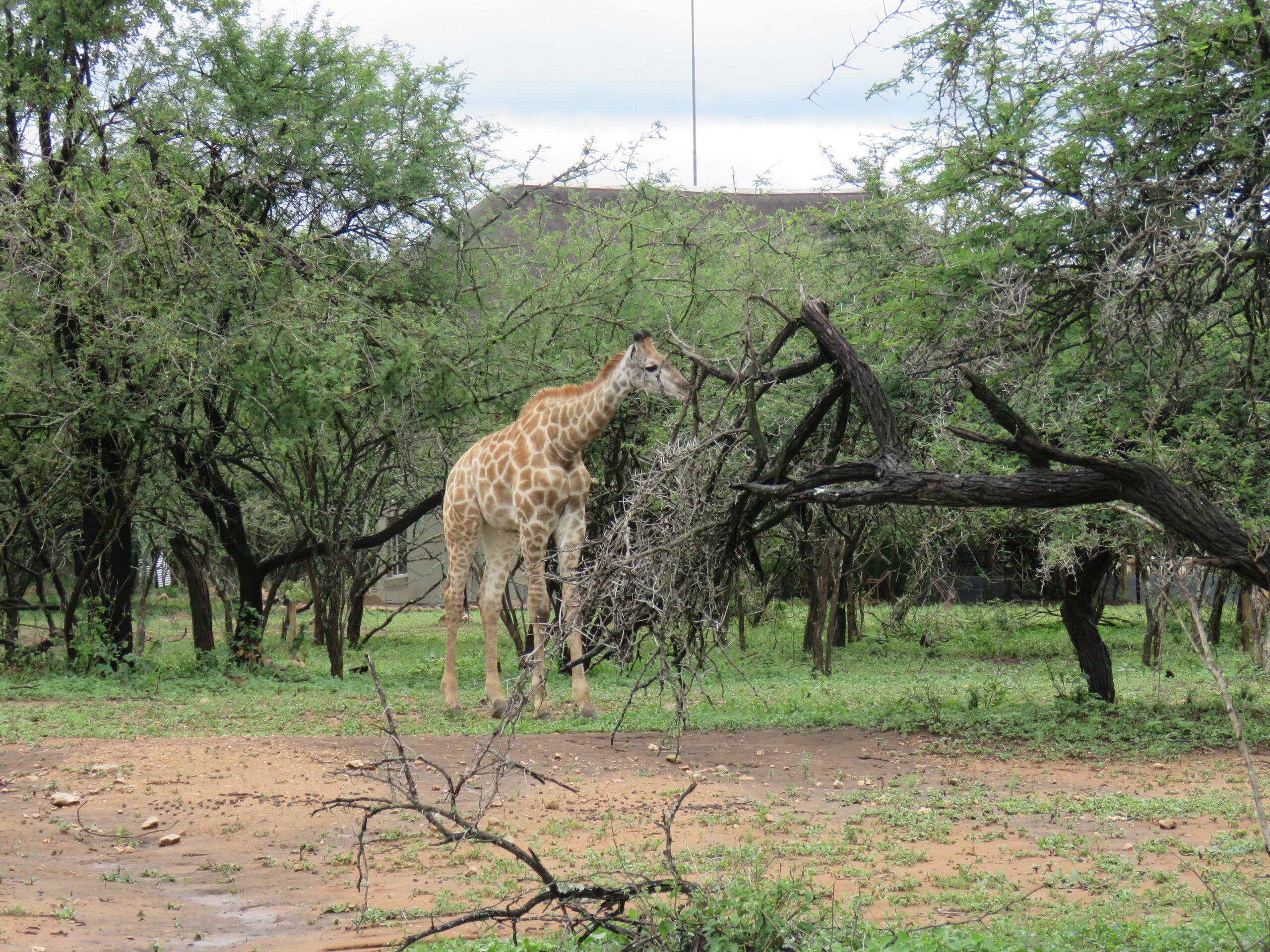 Going into the two shops we visited was concerning when mask-wearing was either non-existent or worn below the nose. In South Africa, there's a law to properly wear masks when outdoors in public areas and inside all enclosed shops and public spaces. Some shop workers were careless in this regard. I didn't hesitate to ask those who didn't comply to "please cover your face and your nose." No doubt, I got a few dirty looks. I don't care.
Still, we haven't gone to Komatipoort to grocery shop and to stop at the pharmacy. With the storms of the past several days, it made no sense. Today, Louise is heading there and will pick up a few items for us. With our more strict way of eating, our ingredients list has downsized considerably.
With the storm still brewing, we don't expect to see much wildlife today. However, yesterday's outing reaped some rewards when we spotted several giraffes along the way, shown in today's photos. Hopefully, if the house's WiFi isn't back on by the time we're ready to upload today's post, I can get my phone's hotspot to work well enough to accomplish this.
Now, at almost 10:00 am Tuesday, the WiFi is back on for the first time in nearly 24 hours, except for a few hours, here and there.  Last night, after dinner and the necessity of going indoors when the mozzies got terrible, we couldn't stream any shows or do anything online. As a result, we went to bed early and played games on our phones.
We could read books on our phones on Kindle. Still, after reading so many novels during the first few years of our travels, we lost interest in reading books. Instead, we found ourselves listening to podcasts, watching videos, and streaming TV series, movies, and documentaries. With no WiFi, we can't do any of these. We both tried reading books on our Kindle apps, but neither of us could get into it.
Now, much to our delight, the house's WiFi has returned as I continue to write. With both power and WiFi working, we're practically giddy. I've already done two sessions on the treadmill this morning, and I'm now able to listen to some of my favorite podcasts to make the time pass more quickly.
Tonight's dinner is planned for the gas braai with a few simple tasks required to put it all together. We were able to get two loads of laundry done last night and placed them on the portable clothesline to dry indoors. Soon, Zef will arrive to clean the house, after which we'll head to the hardware store to pick up a lighter for the citronella candles and insect repellent coils we use at night on the veranda. (No, Tom is still not smoking. Yeah!)
As always, here in Marloth Park, when weather conditions are tolerable, wildlife is visiting, power is restored, and WiFi is working, we don't need anything. Of course, the coup d'etat will be when we can get together with some of our many human friends. Today is day #13 of self-imposed quarantine. One more day to go.
Happy day!
Photo from one year ago today, January 26, 2020:
In Kauai, Hawaii, on this date in 2015, our friend Richard, who sadly has since passed away, sat behind the impressive magistrate's desk, gave us a feeling as to how it would have been to visit his office in St. Louis, Missouri might have been, before he and wife Elaine moved to Kauai. For more, please from that post, click here. For the post from one year ago, please click here as we approached time to leave the US.