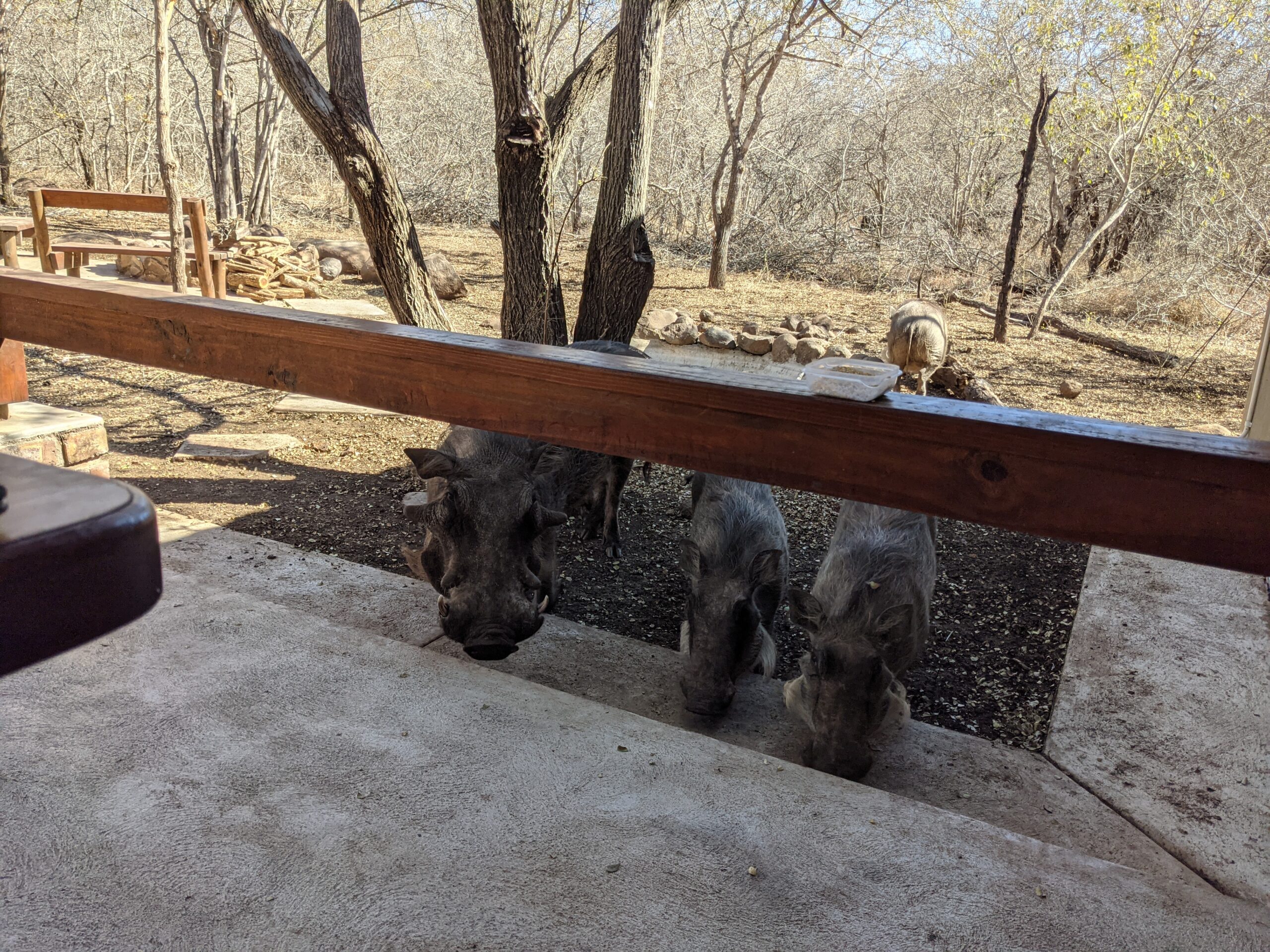 When we entered our bush home on Monday, we were happy to see how it looked and smelled after a deep cleaning was executed while we were away by Vusi and Zef, our two much-appreciated household helpers. Not only was every space neatly organized, and cleaned but the house even smelled fresh.
Living in the bush with all the wildlife, every space is subject to accumulating excessive amounts of dust, including pellet dust, dust from the dirt in the garden, soot from burning sugar cane, and the usual collection of dust from human occupants. Now, of course, once we unpacked, we cluttered the house again with papers and receipts to process in the next few days.
For us, returning from such a trip is more than just unpacking, doing laundry, and putting things away. There are countless papers to deal with, especially since we have to file claims for lost luggage. Our missing bag with all of our new items did n.ot arrive yesterday as they'd stated it would.
This morning I called United Airlines lost baggage department and found it was still at the airport and yet sent out for delivery. The rep requested a quick turnaround, and hopefully, it will soon be on the move, arriving in the next few days. They insisted it wasn't lost and will it would eventually arrive.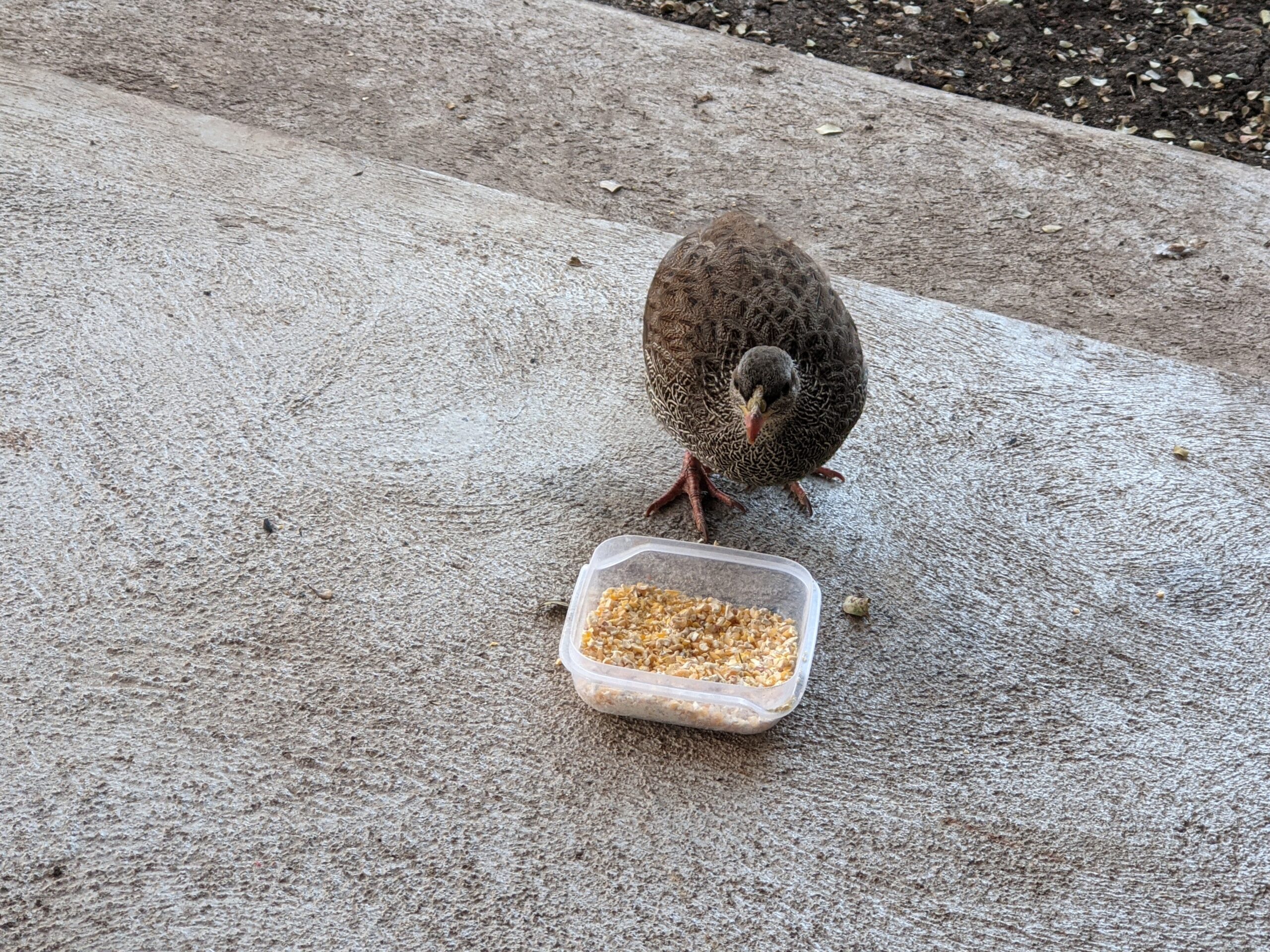 Once the bag arrives, we are entitled to compensation for the inconvenience and concern. We'll have to call back to determine exactly what that is since online, and there are conflicting references to such compensation. We'll see how that rolls out.
As for our visitors, they've been returning, one after another, each eliciting an enthusiastic response from us,  with pellets tossed to them with enthusiasm. Not all of our favorites have returned, but both Little and Tiny, our two favorite warthogs, arrived yesterday. It's lovely to see them again.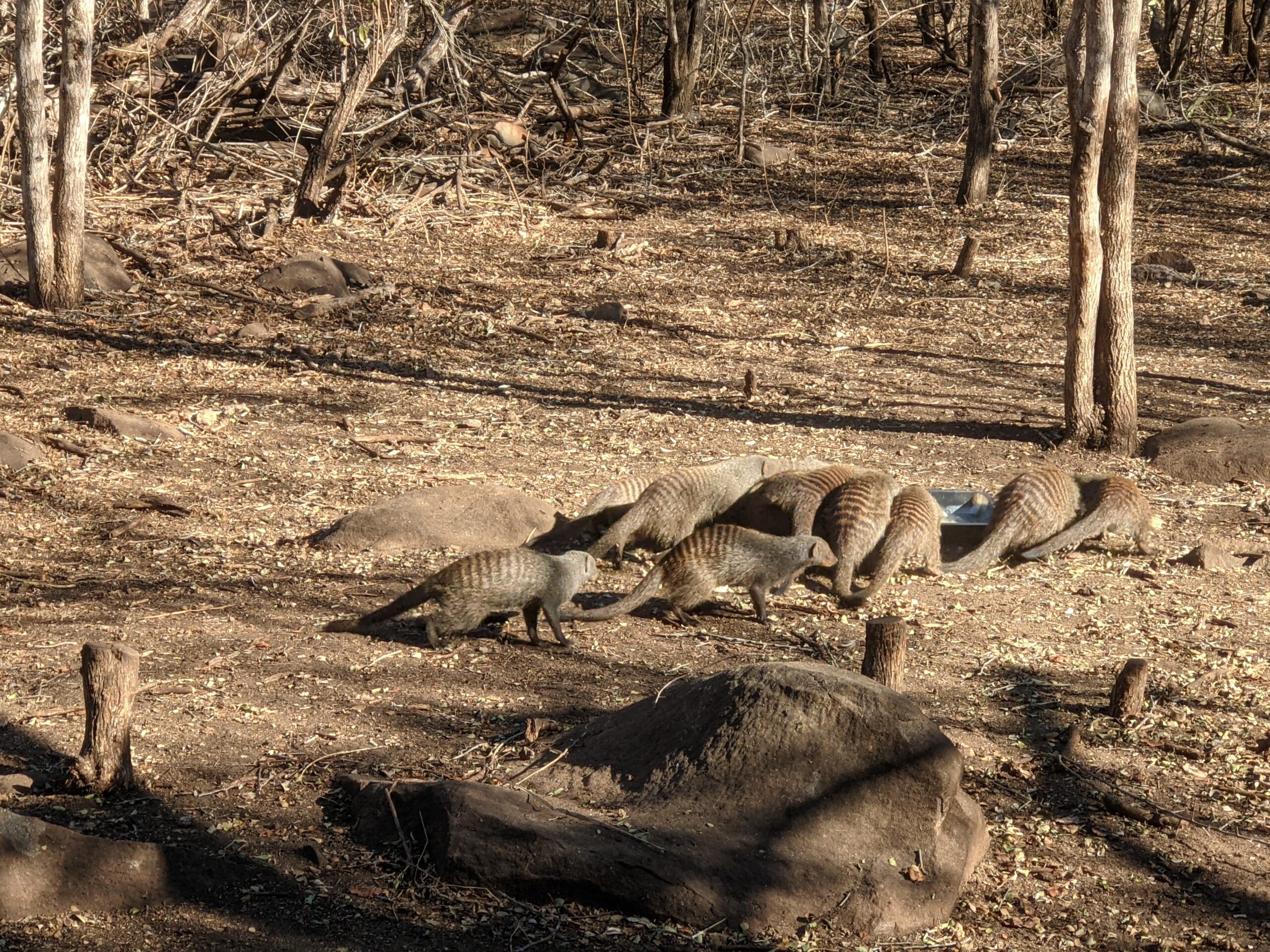 If a pig can look happy, they both looked delighted to see us. No, it wasn't a smile on their faces but instead a little kicking up of heels and quickly approaching the veranda. Tiny was always shy in coming too close but, Little neer hesitated to get up close and personal. I couldn't have been more relieved and delighted to see them once again.
They've yet to return today, but it's still early, and we fully anticipate they will return later in the day, often close to 4:00 pm. Ah, the joys of the bush.
Of course, I flipped out with joy when Frank came running when we called him to partake of seeds we placed in the usual location on the veranda. Even without his daily diet of seeds suddenly taken away for four weeks, he looked healthy and happy to see us as well. The Misses was nowhere to be found. Perhaps, she's sitting on some eggs during these cold winter days.
Gosh, it's good to be back. Our friends are giving us a few days to recover from the long journey, but we'll see them soon. Tom's been a little under the weather with a cough since we left the US and these few quiet days are good for him. We still have yet to get onto a good sleep schedule. Last night, I was awake for four hours during the night, feeling groggy when it was time to get up.
Vusi came this morning, cleaned the house and veranda, and delivered the chicken and mince Louise had stored for us in her freezer during the power outage. To be safe, I am baking the chicken in the oven right now, which, when cooled, I'll shred and freeze for future use in a variety of dishes. Gosh, it's good to be back. I know I repeated it, but it simply is a pleasure to be back here where we belong.
Thanks to all of our readers for hanging in there with us during our break away. Have a fantastic day!
Photo from one year ago today, July 28, 2020:
Our photo of the Blood Moon from July 27, 2018, was taken from our garden in Marloth Park in 2018 and was posted one year ago today, while in lockdown on day #127, in Mumbai, India. For more photos, please click here.