An elaborate Hindu temple at the beach.
"Sightings on the Beach in Bali"
Yesterday's walk on the beach.
A year ago while living in Trinity Beach, Australia we booked a Viking Mekong River Cruise for July 8th upcoming in a little over one month. Over these past years with 13 cruises behind us and with 10 more pending, we've had tremendous success and satisfaction with Vacations to Go.  
Unfortunately, we weren't able to go through our regular cruise rep when river cruises are handled by another department. The river rep we received didn't seem as knowledgeable as our regular cruise rep, but we didn't complain and forged ahead.
Tourists walk along the beach area to shop at the many reasonably priced shops.
Cruise documents from Viking are not sent by email whereby other cruise lines readily make all necessary documents available online. As we've mentioned in the past, we haven't been bringing paper documents to check in on cruises for the past few years when we discovered that only our passports and the reservation number are required to check-in at the port. 
When we discovered the river cruise rep has been out on medical leave off and on over these past few months, with nothing specific required until now, we hadn't requested another rep. Now, only one month from the sail date, a new rep has taken over handling our booking.
Motorbikes line every road and highway, mostly owned by locals with some rented by tourists.
We'd asked many times via email and phone that the cruise documents NOT be snail-mailed to us to our mailing service in Nevada, USA. Alas, based on a Skype call we received from VTC during the night, the documents have been mailed to us in Nevada. What will we do with them? Pay to have them shipped overnight internationally for huge fees? That makes no sense.
Actually, the only reason we wanted the documents sent to us via email was for the confirmation for one flight included in the cruise fare. We'll need proof of an airline ticket for the Vietnam flight when we apply for the visa in Singapore when we arrive in 24 days. Most immigration offices require proof that the visitor has a prepaid "way out of their country." 
These little umbrellas are often used in decorating worship areas. Here, they are, outside a little restaurant at the beach.
Today, with a new contact person at VTC, we hope we're on track to receive a document we can use when applying for the Vietnam visa. Once we have this, we'll rest easy. In the worst case, we can have the mailing service scan and email copies of the itinerary but there again, we'll have to pay for the scans as required by the mailing service.
Yesterday, we completed the documents for the three visas for which we'll apply in Singapore.  Today, we'll apply online for Cambodia which doesn't require that we mail in our passports.
Hamburger night!  Tom had homemade burgers with cheese, fries, veggies, coleslaw while I had everything minus the fries. We've noticed he coughs from acid reflux at night after eating fries. No fries? No cough. Humm…what does that tell him?
This may all seem very confusing and we apologize to our readers for the redundancy and perhaps unclear representation. If you find yourself in such a pickle, please feel free to email us with questions. We'll do our best to answer them clearly based on our experience and/or point you in the right direction for assistance.
Dolphin statue at the beach.
A dear friend wrote to me a few days ago saying, "most people would give up with all of the challenges you often face n continuing to travel the world." That may be true for some. But, for us and perhaps others, it's better than mowing the lawn, raking leaves, or shoveling the snow in the winter.
The beach in Lovina.
Our attention, our interest, and our enthusiasm remain constant as long as we have each other, good health, and the love and support of those who follow us along the way.  Thanks to all of you for that!
Photo from one year ago today, June 4, 2015:
"The International Date Line (IDL) explained:
The International Date Line (IDL) is an imaginary line of longitude on the Earth's surface located at about 180 degrees east (or west) of the Greenwich Meridian.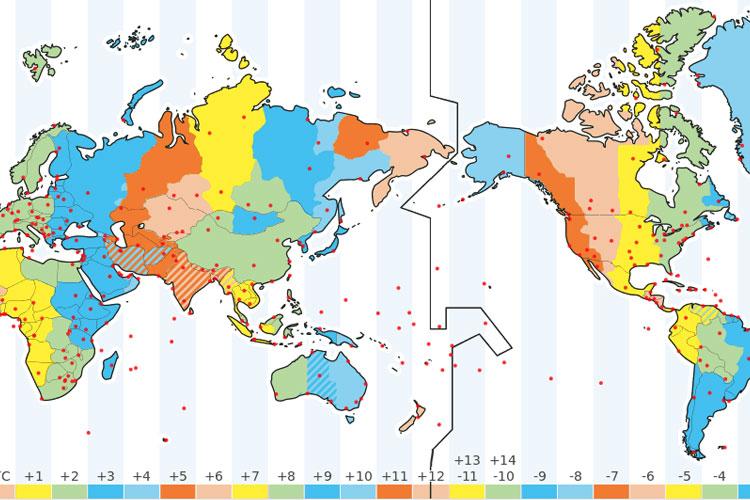 One year ago, as we crossed the International dateline, we posted this map illustrating where this imaginary line is located.  For more details as we made the crossing, please click
here
.