In a short time, we'll be heading out the door to make the drive to Nelspruit. We have all our papers ready for our 10:45 am appointment.  It's a place where they do the equivalent of "musical chairs," whereby we sit in rows of chairs, moving over each time a person(s) is called for their turn. Even with an appointment, the wait can be long and boring.
With my short attention span, just sitting and doing nothing is torture for me, whereby Tom is quite at ease with his thoughts. It's funny how we get along so well and enjoy each other's companionship when we are so different. The old adage about "opposites attract" may well be true after all.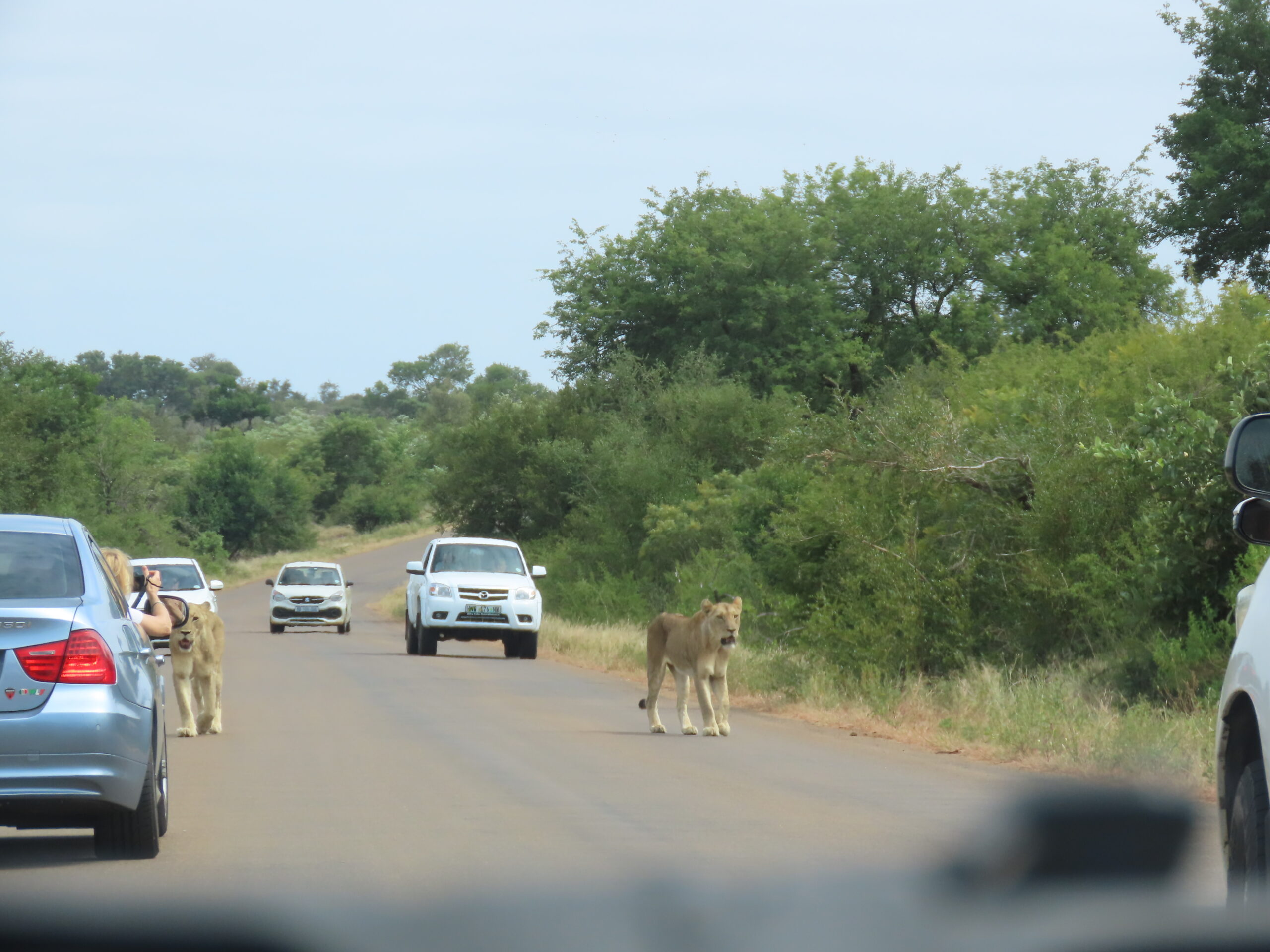 We don't plan to do anything else in Nelspruit. We have no interest in shopping and have enough groceries to last until the end of this week or the beginning of next when we'll return to Komatipoort. People always suggest we shop at the massive Woolworth's market, which the locals call "Woolies." But, based on the fact that primarily we eat only meat, veg and small amounts of dairy, shopping at a fancier market with more variety isn't important to us.
Once we return by around 2:00 pm, 1400 hrs, there will be plenty of time to prep for dinner, finish and proofread this post and upload it for our readers. We had a huge response yesterday after posting the lion photos. Thank you for all of your comments here, on Facebook, and by email.  It always means so much to us to hear from you, our readers, when you enjoy new and exciting photos.
We certainly understand that you can become bored with our endless stream of photos of kudus, bushbucks, zebras, and mongooses. Oddly, we never tire of seeing them, but that's a whole lot different than looking at a photo.
Today, the work will be completed on our new inverter system after we experienced our last session of load shedding last night. This morning, we're leaving a few minutes before the start of the 9:00 am session, and by the time we return, it will be done.
We just returned from Nelspruit, and the electricians are still here. The house is an upside-down mess with wires and equipment everywhere, but we are fine. Vusi will clean tomorrow when he comes, but we're fine overnight. With the doors to all the rooms open during the electrical work, tonight Tom will spray thoroughly since the insects are many.
Last night I got up during the night to use some calamine lotion, and there was a nasty-looking black insect on my hanging bath towel. I didn't do anything about it; this morning, it was gone, where we don't know. I'm sure it will pop up somewhere.
We ran into some obstacles at immigration this morning, but all is resolved now. We left with peace of mind, knowing the process will continue. It will be weeks before we receive an answer. We'll share more details in tomorrow's post.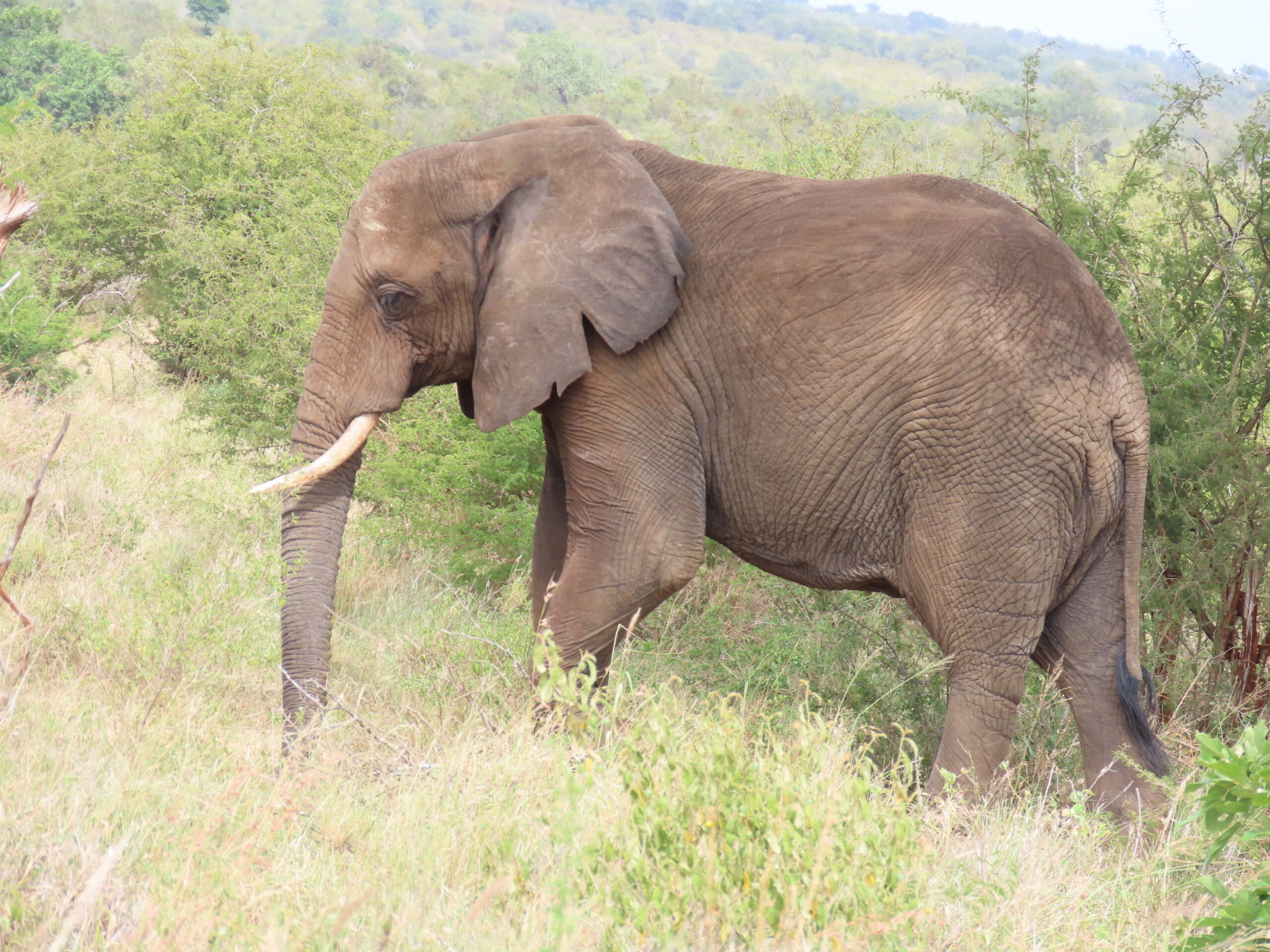 When we returned, I busied myself with prep for tonight's dinner of saucy (low carb), sliced grilled chicken strips, which Tom will have on his little white buns, and I'll have on my homemade keto bread with a side of coleslaw for both of us, and white rice (for Tom). It's not as hot today as it's been lately, and we're delighted to be able to enjoy a  cooler evening on the veranda with our animal friends.
Enjoy today's photos from yesterday's self-drive in Kruger, and have a lovely evening wherever you may be. More photos will follow.
Photo from one year ago today, January 31, 2023: