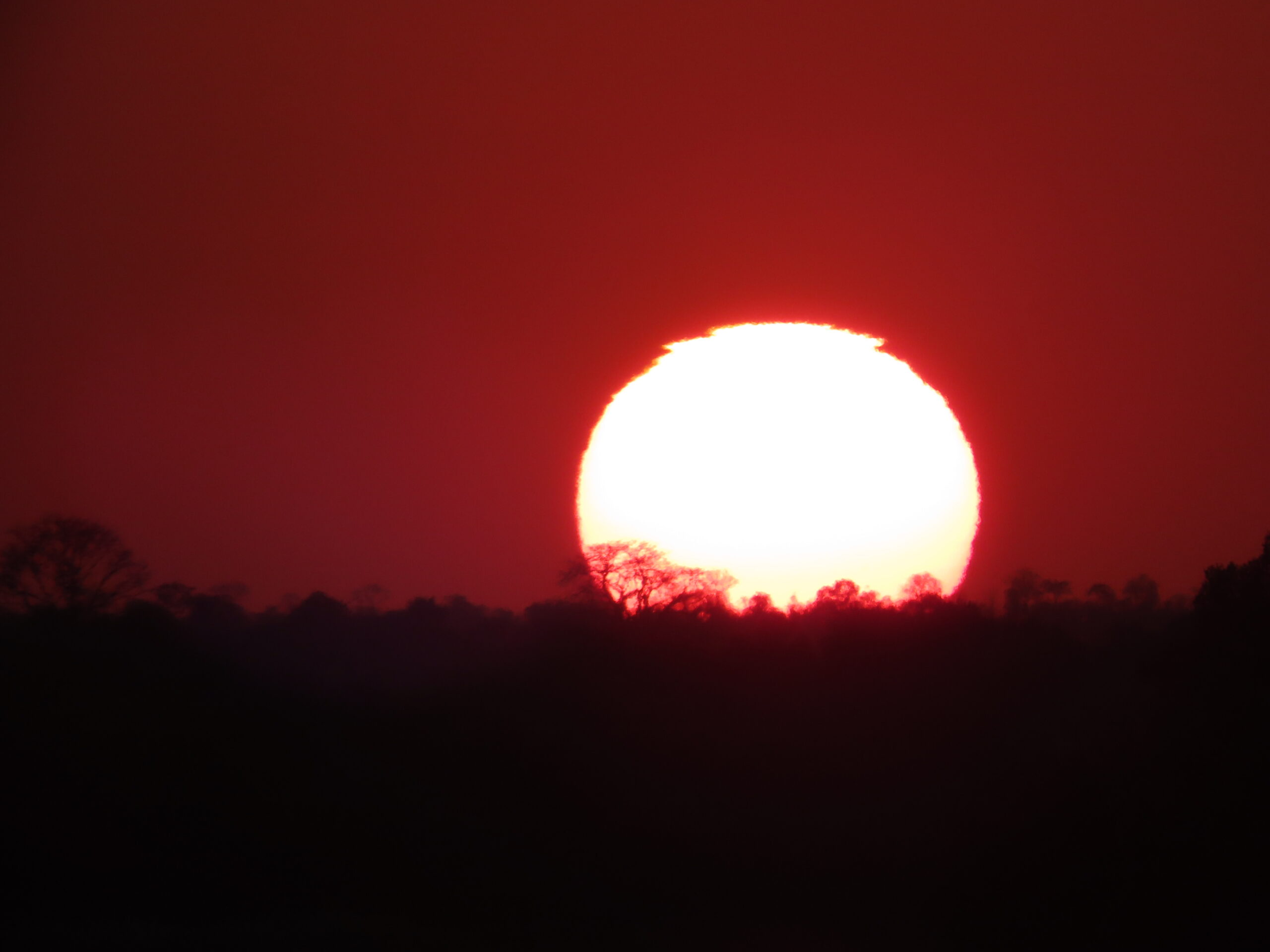 We have completed the last of our land and river adventures and are now spending our last day and night at the hotel in Livingstone. Tomorrow afternoon we fly back to Marloth Park, hopefully getting a new 90-day visa stamp and be able to relax for the next three months until we fly to Seychelles for a one-week cruise of the islands.
This has been one of the most enjoyable times we've spent on a "visa run," having planned many activities that kept us busy a part of each day. Of course, all of this costs money. But not nearly as much as we'd spend living in countries other than South Africa as our current base. By early June, we'll be leaving South Africa for quite a while to explore other countries we're considering.
Most countries only allow us to stay for 90 days, many for less, so visa issues are always a consideration when we'd like to stay  for an extended period. The pandemic has changed everything for our world travel, but increased costs and lack of availability have made traveling freely more difficult.
Even this morning, when we entered the dining room for breakfast at this Marriott Hotel, we were told we had to wear masks while dining. We didn't bring our masks after checking and discovering they weren't required in the countries we were visiting on this trip. When we couldn't eat breakfast without masks, and thus, we requested them from the front desk.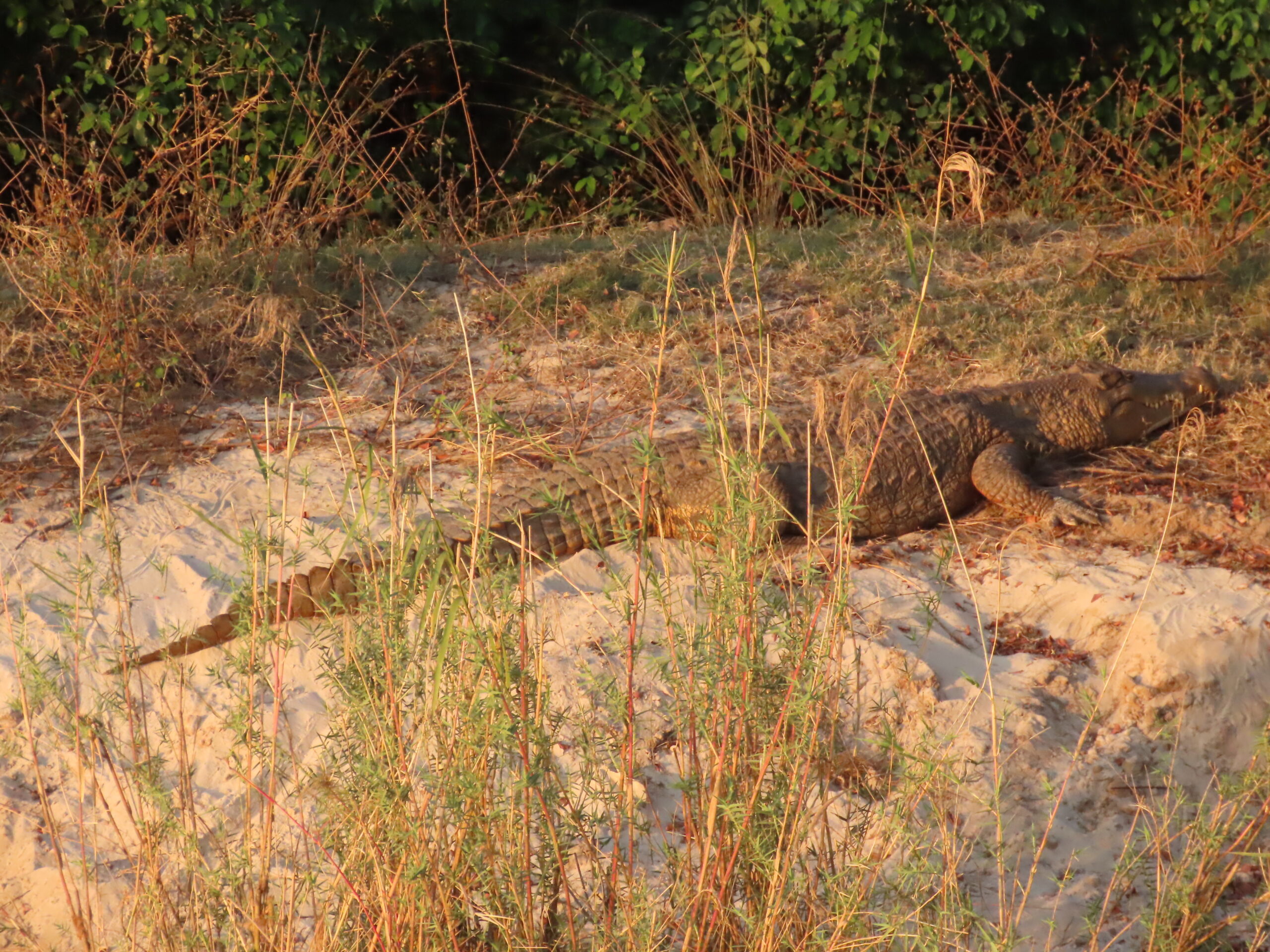 Right now, we are sitting in our hotel room waiting for the cleaner to do our room since neither of us wants to wear a mask to sit in the lobby and work on today's post. So we will sit here until the cleaner arrives and head out to the lobby wearing the masks.
We had a fantastic day yesterday. Chris picked us up at the resort by 11:30 am to make the drive back to Livingstone. There was much monkeying around to wrap up our exit visa for Botswana and entrance visa back into Zambia. But Chris was persistent, and eventually, we were on our way.  He dropped us at the Protea by Marriott in Livingstone, where we promptly checked in.
We were thrilled to see how warmly we were welcomed. Most of the staff remembered us from past visits and made a point of making us feel special. This is the fourth time we've stayed at this hotel. When we entered our room on the ground level, we were surprised by the noise coming from the room next door that was being renovated. There was a loud, ear-splitting drill that continued for a few hours.
We asked to be moved to another room but didn't have time to pack up when the tour operator for the Lion King boat ride on the Zambezi River was coming to get us at 4:00 pm. The hotel manager approached me while we waited for our ride to explain they had stopped the construction work for the time we were here. That was so nice to hear and appreciated. Otherwise, we'd have been quite annoyed by this time today. Now, it's as quiet as a mouse.
The Lion King sunset cruise on the Zambezi River was packed. The last time we had done this cruise, we had the entire upper deck to ourselves. But, we were entertained by the antics of the other guests, mostly young tourists from Scandinavian countries, devouring the included drinks and having the time of their lives. It was actually as fun to watch them as it was to watch the scenery.
We didn't see much in the way of wildlife, a few crocs on the river banks and a few gurgling hippos surfacing from time to time. But the live African music was a treat, and as always, Tom and I enjoyed ourselves whatever we may do. When the boat ride ended, a driver took us to the Royal Livingstone Hotel for our dinner reservation. Oh, my goodness, was that ever fun!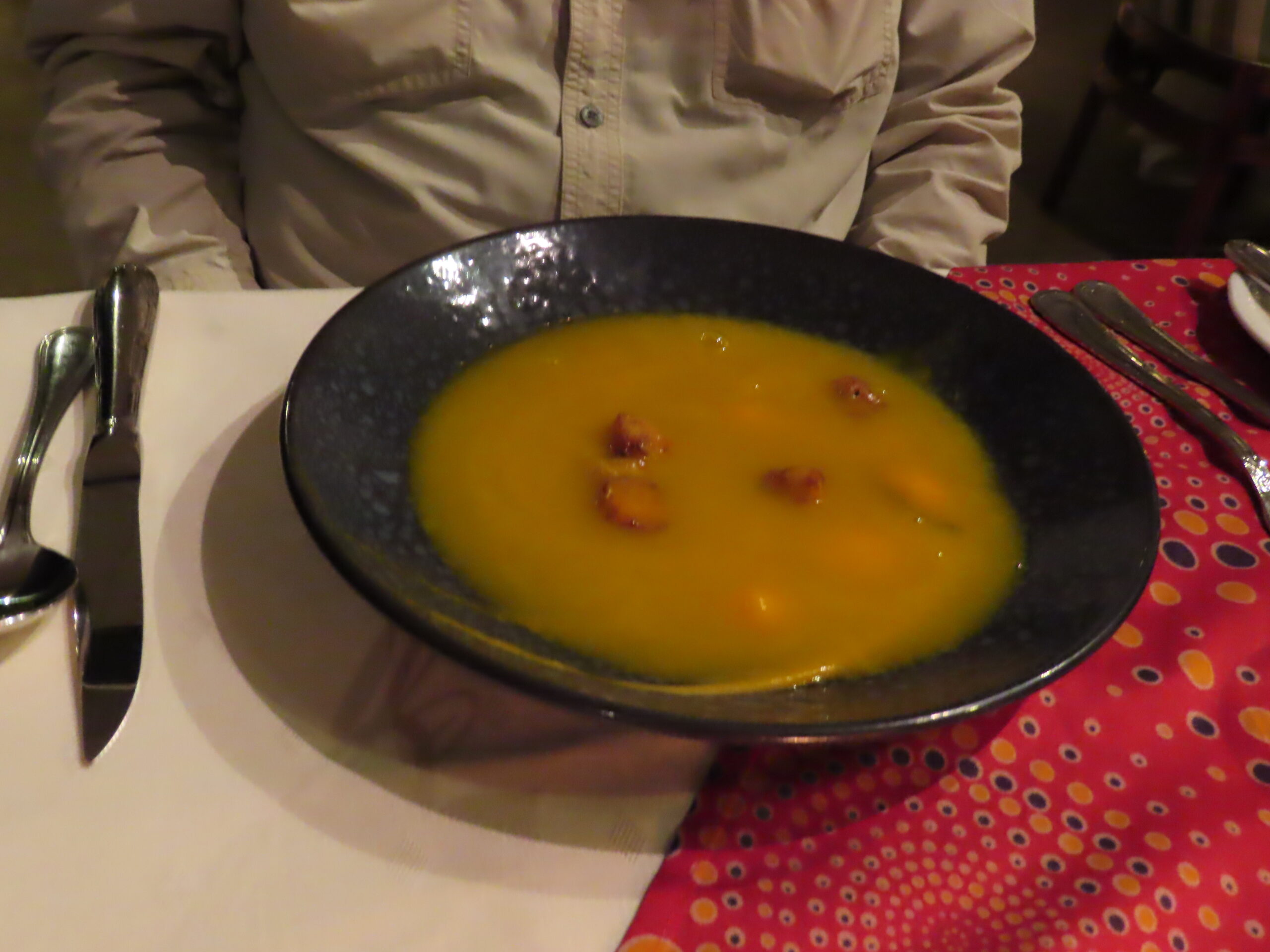 It felt like a romantic date when we swooned over one another, as we often do, reveling in past experiences and hopes for the future. We laughed, we teased as we dined on the finest of gourmet foods in a fantastic atmosphere. It was dark dining outdoors, but the lighting was inviting, the seating comfortable, and the service over the top. While we sat at our outdoor table, we spotted three zebras and three warthogs wandering around the exquisite grounds of the luxury resort.
Last night, we decided that the next time we come to Zambia, we'll bite the bullet and spend a few nights at the expensive resort. The food was over-the-top, as shown in today's photos. As planned, we'll incorporate more food photos into our final post tomorrow when we add the final expenses. However, we still have many photos we've yet to share and will continue to post them in days to come.
We're returning to the Royal Livingstone Hotel for one more dinner tonight. We have lots of kwacha left that we need to spend, so what better way to spend it on than a repeat of last night's outrageously wonderful dinner?
We'll be back with more tomorrow. As much fun as we've had on this trip, we're not dreading its end. It is delightful to return to Marloth Park for more unique experiences in the bush with our animal and human friends. We couldn't ask for more.
Be well.
Photo from one year ago today, August 26, 2021: