It started to be a busy morning in the bush. Now that the worst of the storms has passed, we've begun to see more and more wildlife, especially in the late afternoon, after 5:00 pm, when it begins to cool down. Now, close to noon, we've already had several delightful visitors, which we'll share in tomorrow's photos.
Fortunately, right now, it isn't as hot as it could be, and we're comfortably situated on the veranda waiting to see who will grace us with their presence during the warmth of the day. However, it's always a particular time in the early morning and toward the end of the day when more wildlife stops by.
We're getting into an enjoyable routine, some mornings sleeping in a little later as needed and other mornings, bolting out of bed to get outdoors as quickly as possible after spotting many species in the garden in the early morning. We never hesitate to acknowledge them.
Finally, we've both begun to sleep better, often making it through the night without awakening. My habit has been waking around 2:00 or 3:00 am, staying awake for an hour or more. But, the past few nights, I have been avoiding this annoying occurrence and slept through to 5:30 am. Peering out the bedroom window to see if we had visitors when none were spotted, I was able to go back to sleep for a few more hours, feeling especially rested today. Tom did the same.
Gosh, it feels good, cooking and eating our chosen meals whenever we're hungry, exercising on the rented treadmill, and of course, spending the majority of our days and evenings outdoors on the veranda. At this point, we have no desire to go out anywhere, although, on occasion, we jump in the car and drive through the park to the Crocodile River.
Recently, with all the rain, it's been too muddy to get out of the car to walk closer to the fence between Marloth Park and Kruger National Park. And with the concerns over frightening the stranded waterbucks close to the wall, we've chosen to stay away.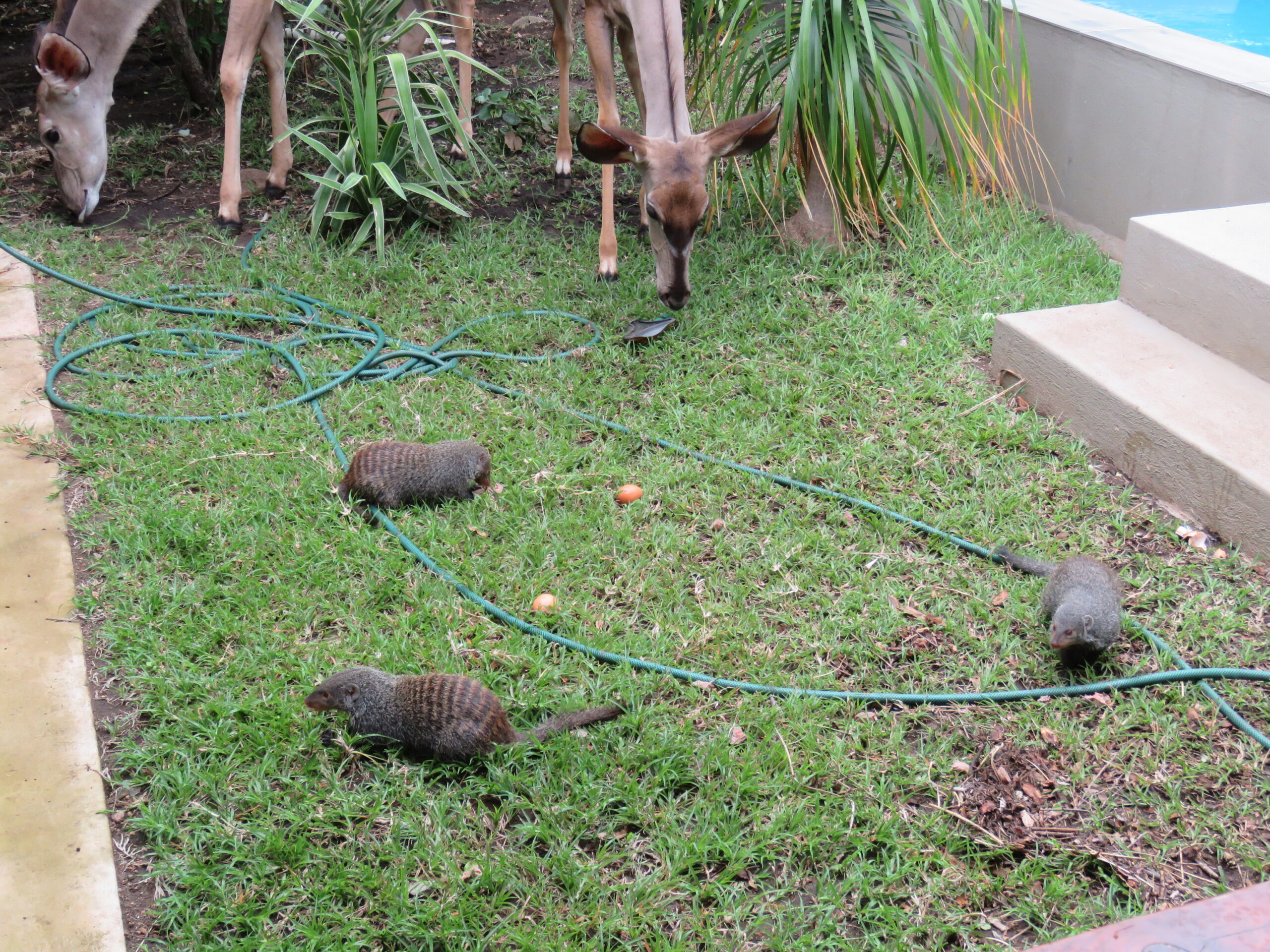 Once things dry out and the waterbuck return to the other side of the river, their usual habitat, we make more trips to the river, getting out of the car to take photos of such stunning wildlife like lions, elephants, cape buffalo, and more. We have all the time in the world, provided we're able to get our visas stamped by April when our 90-day visa has expired.
For now, we're not worrying about this. With the pandemic raging on, there are limitations on where we may travel in April. Many countries we'd considered are now refusing entry from South Africa or even US passports due to the Covid-19 and potential variants.
We've chosen not to put a damper on our exquisite time in the bush by worrying about our visas. In the worst case, we can apply for a visa extension or, even worse, fly to the US for a few days and later on return for a new 90-day visa stamp, which isn't easy, time and travel-wise, but may prove to be our only option.
In the interim, we continue to watch the news about when the vaccine will be available in South Africa, making traveling all the less problematic than it had been during those 59 hours from India. We are so grateful we came out of that long trip unscathed. But, as mentioned, we cannot let our guard down here in Marloth Park.
Four deaths from Covid-19 were reported here in the park in the past few weeks. We can easily see how likely this is with many locals and visitors failing to be diligent about proper mask-wearing and social distancing, mainly, the workers and tourists in the local shops.
Instead, on Monday, we've decided we will head to Komatipoort for a much-needed trip to the pharmacy and Spar Market for groceries. As mentioned, Louise has offered to do all of our shopping for us. But, as much as we appreciate her generous offer, we feel it's time we shop for those items we'd like to select on our own. We can't stay in hiding forever. After all, we'd done plenty of that in India.
Hopefully, by the time all of our friends arrive in Marloth Park over the next several months, they will all have been vaccinated while we continue to wait for vaccinations to be available to us in South Africa. The friends we have who are already here are like us, proceeding with extreme caution in socializing.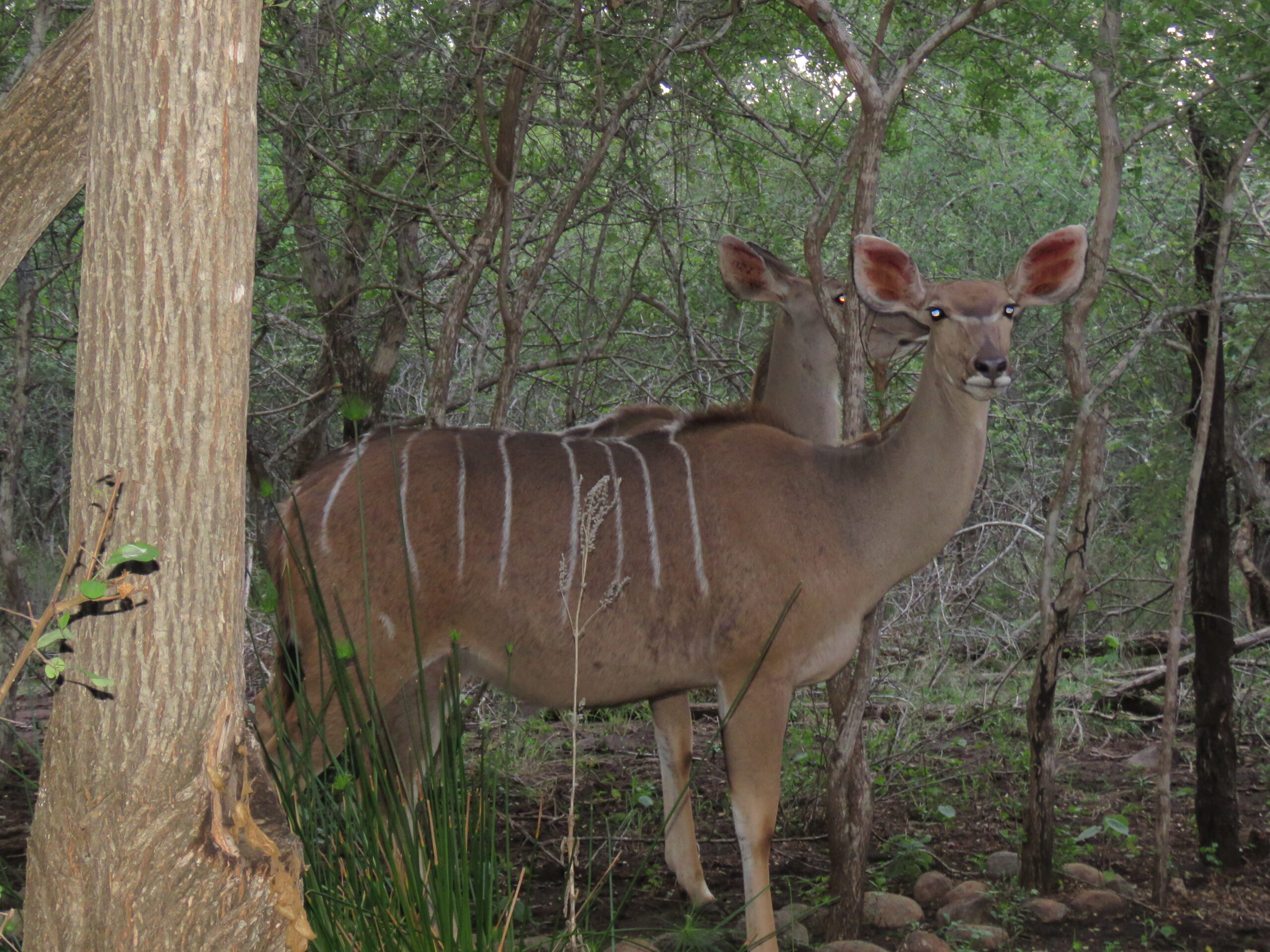 As much as we look forward to being with others, we truly appreciate and understand the risks are not to be taken lightly. In the interim, we are thoroughly enjoying ourselves every day in the bush.
Be safe. Be well.
Photo from one year ago today, January 29, 2020:
Three years ago, at lunch, that day, one of the chefs on our Antarctica cruise, on Ponant Le'Boreal, was preparing a beef and vegetable stir-fry outdoors. We all partook of the delicious offering but decided to dine indoors. It was a little too cold to eat outside for our liking. For more photos of Antarctica, please click here. Please click here for the year-ago post, which included our final expenses from 82 days in the USA.