Last night when we were sitting indoors watching the final emotional episode of the excellent prequel to Yellowstone, 1883, the power went out. With numerous short-term outages lately, we expected it to be restored shortly. No such luck! It never came back on until this morning, 14 hours later.
We did the usual, putting the metal bowl of ice in the refrigerator, which Tom refreshed with more ice this morning. Last night's meaty casserole was still cold, but since we will be going to Rita and Gerhard's for dinner tonight, we tossed it out to the few dozen mongooses waiting in the garden for paloney. They loved it! Their digestive systems are sturdier than ours. After all, they can eat venomous snakes!
Luckily, we still had hot water but could not make coffee when we got up. The side burner on the braai wasn't working for some reason. I made myself an iced coffee using decaf crystals and added ice leftover in the freezer. That worked ok for me. Finally, when the power was restored, Tom could have his coffee.
After carefully checking the food in the fridge, I determined it all survived, but I threw out a few questionable items. Since last Wednesday, we hadn't shopped, so the refrigerator wasn't overly stocked. Everything in the freezer was still frozen solid, including fish and prawns. No worries there.
Luckily, with our laptop's long-lasting batteries, we were able to watch shows until finally we shut it down, played with our phones for a while, and drifted off to sleep. Of course, we awoke several times during the night, never even using the top sheet. It was too warm. Thank goodness, yesterday wasn't the hottest day in the past week.
Today, I'll continue walking and make a salad to bring to R & G's tonight. They have friends visiting from the US, whom they picked up yesterday at the Nelspruit Airport. They are all going on a road trip in about ten days and won't return to Marloth Park until next September.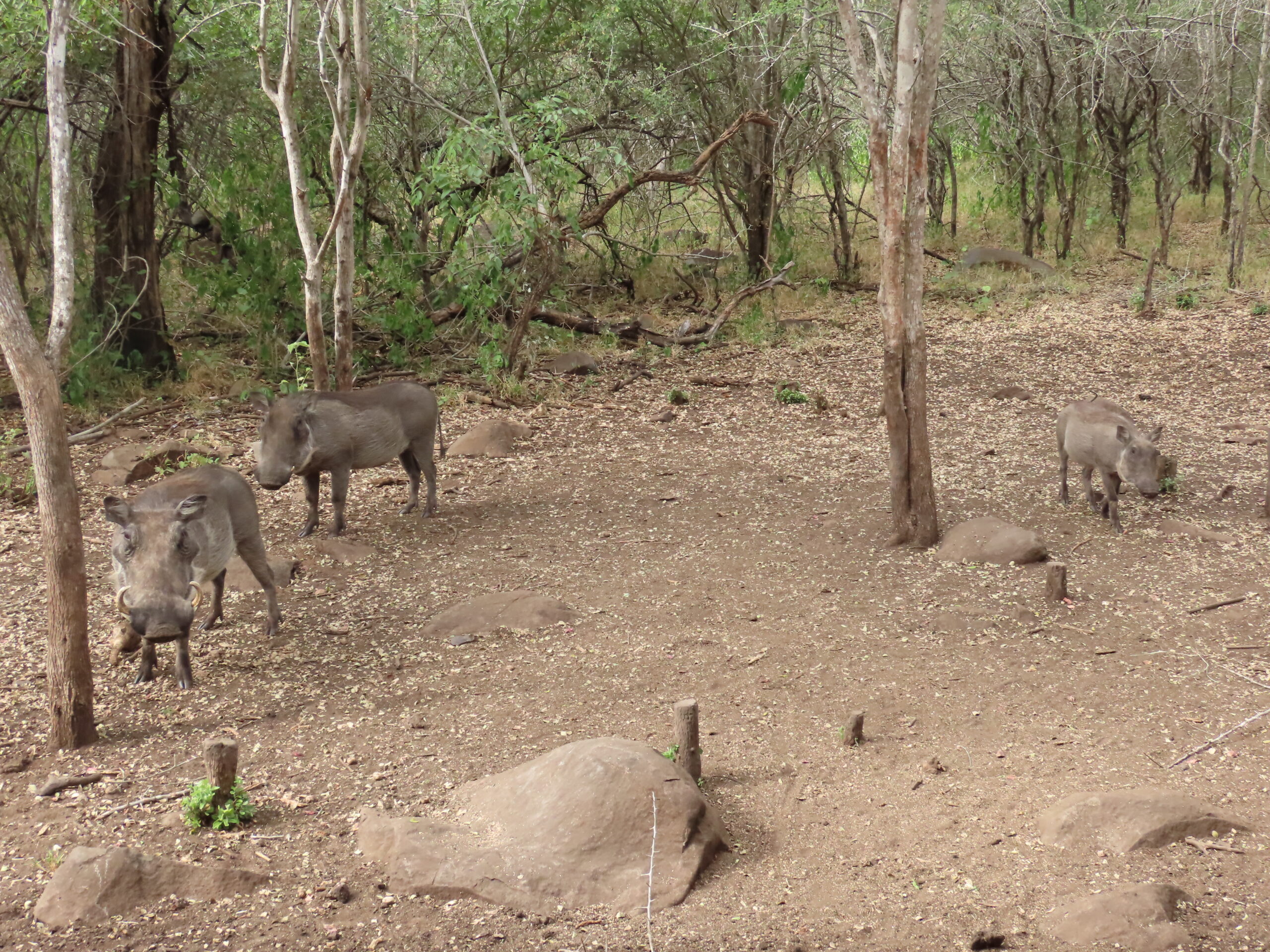 Maybe another surprise will be on the horizon!! We probably won't see Rita and Gerhard when we return in December since they spend Christmas in the US at their home in Washington. But, they surprised us by showing up on New Year's Eve at the party at Flo and JiJi's. That would be fantastic.
Tonight there will be eight of us, with Louise and Danie joining in on the dinner party. Gosh, it's fun to go to a dinner party on a weeknight. We never did that in our old lives when we had to get up and go to work the following day. It's one of the many joys of retirement.
In yesterday's post here, I apologized for our mundane posts and lack of exciting photos since the pandemic hit the world over the past two years. As for many of you, traveling became cumbersome and complex with all the Covid restrictions, closed borders, and regulations.
In response to that post, the email messages came in by the dozens, if not more. All of them were kind and thoughtful, expressing their support of what we do each day to bring you our latest news. There wasn't one "hater" or negative comment. We thank every one of you for taking the time to write and for your thoughtful and generous words.
One of these email messages particularly stuck in my mind overnight from a longtime reader/friend, Liz. It's a bit self-boasting to post this, so in advance, let me say that it is not our intention to "fluff our feathers."  Here's what Liz wrote:
"Dear Jess,
It should be us who thank you and Tom to allow us 'homebodies' to travel vicariously through your experiences. The time and effort it takes to photograph, create the post idea, write and edit is not lost on me. The fact that, unless in exceptional circumstances, you have provided a daily post for many years now is amazing.
On the one hand I too am 'champing at the bit' to get back out there to see more of my beautiful country, but on the other hand circumstances, health, and finances.
In the mean time I am able to watch the world through your eyes informing and learning not only about the far flung places but my attitude, likes and dislikes. Geography, social history, politics and the human race are all presented there in your blog giving me the chance to learn something new.
Thank you!
Liz"
This email brought tears to my eyes. We posted for the first time in March 2012, almost ten years ago, and our readership continues to grow with many new readers each year. Is this why our readers have stuck with us through boring, mundane, and repetitive posts, year after year?
All we can say is "thank you" to Liz and to every reader who wrote to us, and every reader continues to read our post. With your support, we stay motivated and engaged in bringing you more content, especially now as we hope to enjoy more freedom of travel.
Will this war in Ukraine have an impact on our future travels? As always, only time will tell. But, again, travel freedom can change in a moment, as we've seen over the past two years. In the interim, we continue to make as many plans as possible at this point.
Have a pleasant Monday!
Photo from one year ago today, February 28, 2021:
Tom and I and Ken and Linda, great friends from Marloth Park who happened to be in Sydney at the same time as us! Small world! In May, we'll see them again in England. For more photos, please click here.