We are docked at the Port of Halifax, Nova Scotia. The seas were quiet last night, and we both slept well after heading off to our stateroom after the "silent disco" in the Martini Bar. Last night was lobster night, but the three-ounce tails were rubbery, hard to cut, and hardly enough for a meal with a dollop of white rice and a few pieces of broccoli.
It was a good thing that Tom ordered three starters, as he had each night: French onion soup, shrimp cocktail with three small shrimp, and escargot with six tiny bits of snails in butter sauce. I never ordered starters and ate my entree, usually with too-buttery vegetables and a protein source, either seafood, beef, or chicken. The flavor was either bland or over-seasoned.
No doubt, under new management, Celebrity has gone downhill since Covid. We were sorely disappointed by many aspects of this cruise. But, if we want to cruise again and avoid outrageous prices and oversized ships, we may not have many options. We've ruled out Royal Caribbean due to the massive size of their ships and the abundance of amusement park venues and events.
From what we've seen, there are no more than six kids on this cruise, yet every time there's a movie in the theatre in the afternoon, something we like to do, it's a movie for kids, not adults. The majority of the passengers on this ship are over 60, and few enjoy superhero movies. Go figure.
In the future, we'll be looking to do less cruising or spend more time on cruise lines such as Azamara, where we particularly liked the small ship size and number of passengers, under 600. But even that wasn't as ideal as we'd expected. Everything has changed since COVID, with many service, amenities, and atmosphere cutbacks. We can't perceive that these factors will improve over time.
Cruise lines are attempting to recover losses after the pandemic, and the only way to do this is to reduce the services and amenities that most appeal to customers. Last night's lobster night was a perfect example…tiny tails with an extra charge of $16.95 to add a second tail to one's plate. Sure, in years past, passengers abused the "all you can eat" aspect of cruising and would order three, four, or five tails. But few did, so it balanced out when many didn't even eat lobster tails.
Tom's been disappointed to be unable to order a cocktail in the dining room, which should be included with our drink package. But, there's been no one in the dining room to get him a cocktail, although wine service was abundant. He's had to leave the table to go to a bar to get a drink when often we'd sit at a table chatting with other passengers for a few hours.
He's also mentioned that many of the desserts are dry and tasteless, although he seemed to enjoy the Baked Alaska last night. Usually, I've just eaten my special order entree and nothing else, no salad, starter, or dessert. Once or twice, I ordered the cheese plate, but generally, I don't feel like eating cheese after dinner.
Today, we are in Halifax, Nova Scotia, our last port of call on this Greenland cruise, which ends in two days on August 30. Included today are photos we took of the seaside town, and no, we didn't arrange any tours which were overpriced and retired hours sitting on a bus, something we'd rather not do.
There have been a lot of cases of COVID-19 on this cruise, and we didn't want to sit on a crowded bus. After finally being rid of the pain in my head and face, there was no way we would expose ourselves to the risk. Plus, we wanted to be healthy to see family for the upcoming six weeks in the US and not be lying in a hotel room with COVID-19 as we had in 2022. Seeing family is much more important to us than visiting a few sites on a bus.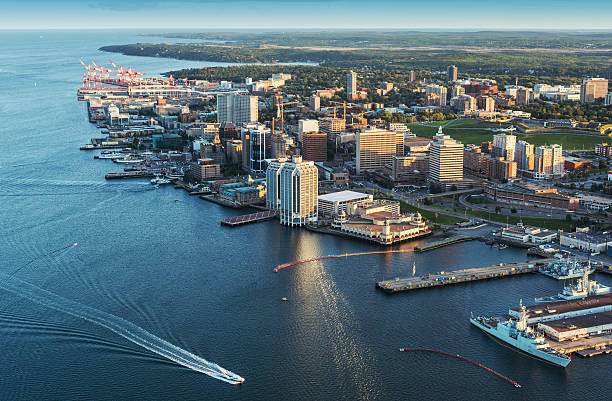 Here's the information from the ship's brochure on our current port of call:
"Nova Scotia is one of eastern Canada's Maritime provinces on the Atlantic. Consisting of a peninsula and off-shore islands, it's home to puffins and seals and popular water sports like kayaking. The Bay of Fundy, with its famously extreme tides, is a whale-watching destination. Halifax, the capital, dominated by the star-shaped Citadel, is known for its lively waterfront and Victorian-era Public heritage, including Glooscap Heritage Centre, Grand=Pre National Historic Site, Hector Heritage Quay, and the Black Cultural Centre for Nove Scotia."
Here are 15 Fun Facts About Halifax, Nova Scotia, from this site:
1. People from Halifax are known as Haligonians.
2. Halifax is the capital of Canada's Nova Scotia province. 
3. The Honorable Edward Cornwallis of Britain arrived to establish a permanent British settlement in 1749. The settlement was named Halifax, after Lord Halifax, head of England's Board of Trade.
4. The star-shaped Citadel Fort overlooks the Halifax harbor from its hilltop location. James Arnold, the fifth son of American traitor Benedict Arnold, designed the initial plans for the fort.
5. Today, the Halifax Citadel is Canada's most-visited National Historic Site.
6. Alexander Keith, born in Scotland, immigrated to Halifax and founded Alexander Keith's brewing company in 1820. Not only a brewmaster, Mr. Keith was a three-time mayor of Halifax.
7. The Cunard Steamship Line was founded in Halifax in 1840.
8. Halifax is closer to Dublin, Ireland, than it is to Victoria, British Columbia.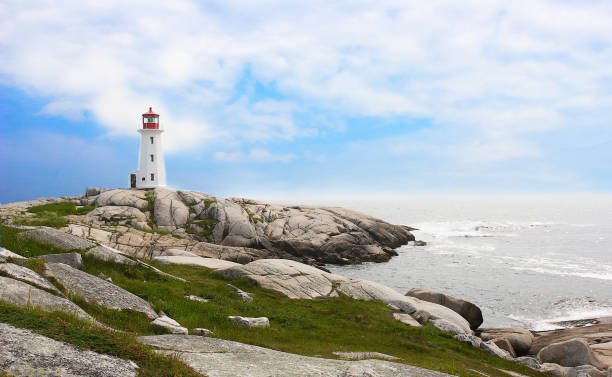 9. There are six universities and colleges in Halifax. Mr. Jones is a proud alum of the largest — Dalhousie University.
10. There are 81 college students out of every 1000 Halifax residents.
11. Halifax has more bars per capita than anywhere else in Canada.
12. In 1809, the Royal Navy hung pirate Edward Jordan at Black Rock Beach. They coated his body in tar and left the remains up for almost 20 years. The Royal Navy continued the practice of hanging pirates at Point Pleasant Park's Black Rock Beach until 1844.
13. When the Titanic struck an iceberg on April 14th, 1912, she was 700 nautical miles east of Halifax. While the Cunard liner Carpathia took survivors to New York, the dead were brought to Halifax. There is a permanent Titanic Museum at the Maritime Museum of the Atlantic, and a hundred and fifty Titanic victims were buried in three Halifax cemeteries.
14. In December 1917, the SS Mont-Blanc, a French cargo ship carrying munitions, collided with the Belgian Relief vessel SS Imo. The resulting "Halifax Explosion" killed approximately 2,000 people and injured 9,000 in the largest artificial explosion before the development of nuclear weapons.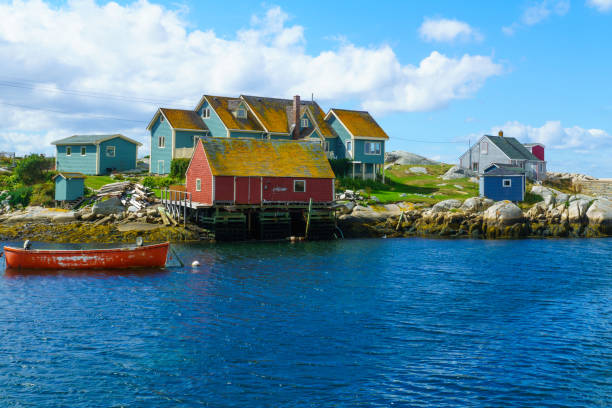 15. The Bedford Basin is a large enclosed bay forming the northwestern end of Halifax Harbor. There are said to be 32 Volvo cars on the floor of the Basin, where they sunk in 1969 after the container ship that was transporting them sustained water damage."
We didn't intend for this post to sound negative. Of course, regardless of the changes we've seen on this ship, we still have had a fantastic time visiting with passengers and sharing our stories and theirs over countless hours aboard the ship. Let's face it, one of the major reasons we enjoy cruising is the socialization, which never disappoints.
We've met many interesting and delightful people aboard this cruise and the last, many of whom we'll stay in touch with in the future. That is such a joy for us, especially when we'll spend many months with less socializing in South America.
That's it for today, folks. We'll be back with more tomorrow.
Be well.
Photo from ten years ago today,  August 28, 2013:
With no photos posted on this date, we posted a list of the nutrition information for various nuts, which I can eat in moderation on my way of eating. Here's the list instead. Please click here for the post:
Carbohydrates and Fats in Nuts and Seeds (1 Ounce Unshelled)
| | | | | | | | | |
| --- | --- | --- | --- | --- | --- | --- | --- | --- |
| | Cal | Tot. Carb | Fiber | Net Carb | Sat. Fat | Mono Fat | ω-3 Fat | ω-6 Fat |
| Almonds | 161 | 6.1 | 3.4 | 2.7 | 1 | 8.6 | 0.2 | 3.4 |
| Brazil Nuts | 184 | 3.4 | 2.1 | 1.3 | 4.2 | 6.9 | 0.05 | 5.8 |
| Cashews | 155 | 9.2 | 0.9 | 8.1 | 2.2 | 6.7 | 0.2 | 2.2 |
| Chestnuts | 60 | 12.8 | 2.3 | 10.5 | 0.1 | 0.2 | 0.03 | 0.22 |
| Chia Seeds | 137 | 12.3 | 10.6 | 1.7 | 0.9 | 0.6 | 4.9 | 1.6 |
| Coconut* | 185 | 6.6 | 4.6 | 2 | 16 | 0.8 | 0 | 0.2 |
| Flax Seeds | 150 | 8.1 | 7.6 | .5 | 1 | 2.1 | 6.3 | 1.7 |
| Hazelnuts | 176 | 4.7 | 2.7 | 2 | 1.3 | 12.8 | 0.24 | 2.2 |
| Macadamia Nuts | 201 | 4 | 2.4 | 1.6 | 3.4 | 16.5 | 0.06 | .36 |
| Peanuts | 159 | 4.5 | 2.4 | 2.1 | 1.9 | 6.8 | 0 | 4.4 |
| Pecans | 193 | 3.9 | 2.7 | 1.2 | 1.7 | 11.4 | 0.28 | 5.8 |
| Pine Nuts | 188 | 3.7 | 1 | 2.7 | 1.4 | 5.3 | 0.31 | 9.4 |
| Pistachios | 156 | 7.8 | 2.9 | 5.8 | 1.5 | 6.5 | 0.71 | 3.7 |
| Pumpkin Seeds | 151 | 5 | 1.1 | 3.9 | 2.4 | 4 | 0.51 | 5.8 |
| Sesame Seeds | 160 | 6.6 | 3.3 | 3.3 | 1.9 | 5.3 | 0.11 | 6 |
| Sunflower Seeds | 164 | 5.6 | 2.4 | 3.2 | 1.2 | 5.2 | 0.21 | 6.5 |
| Walnuts | 183 | 3.8 | 1.9 | 1.9 | 1.7 | 2.5 | 2.5 | 10.7 |