As mentioned in yesterday's post, our original plan was to come to Florida in February and travel through the state to visit many friends and some of Tom's family members who are here over the winter months. When Omicron hit South Africa, and the world freaked out about South Africans showing up at their doorstep, we changed our plans.
We didn't want to risk infecting our friends, the bride, and the groom, nor did we want to spend two weeks in quarantine in a hotel room before attending the wedding. Thus, we changed our plans and are spending two weeks here now after Omicron has mostly passed and cases are at a minimum here in Florida.
As it turned out, we didn't have the time to drive to the various cities in Florida where our friends live with the shopping and tasks we had to accomplish before embarking on our upcoming two transatlantic cruises beginning on April 8.
However, our friends Lois and Tom, whom we met on a 33-night cruise circumnavigation of the Australian continent, with whom we spent almost every evening together during the cruise. Two years later, they flew to South Africa from New Jersey to spend three weeks with us in Marloth Park, during which we had a fantastic time. It was non-stop safari luck while they were with us, and we all had an amazing experience day after day.
Lois and Tom were with us when we experienced the "Ridiculous Nine," an odd phenomenon of seeing the Big Five plus four more elusive animals while on a safari. For details on that experience, see our post here, which is followed by many posts with photos of this outstanding event. Please visit the archives for additional photos of this special time.
When we touched base with Lois and Tom, we decided we could each drive halfway from our current locations and meet in the middle. As ardent motorcyclists and owners of one of those big fancy Harley Davidsons, they suggested we meet at a "bikers' restaurant. What a fun and unique idea for us!
Shortly before noon, we all arrived at Nav-A-Gator Bar & Grill in Arcadia, Florida, hugging with enthusiasm, love, and warmth over finally seeing each other again. Lois said, "I never thought we'd ever see each other again!" It was so sweet, but somehow I knew we would, and there we were.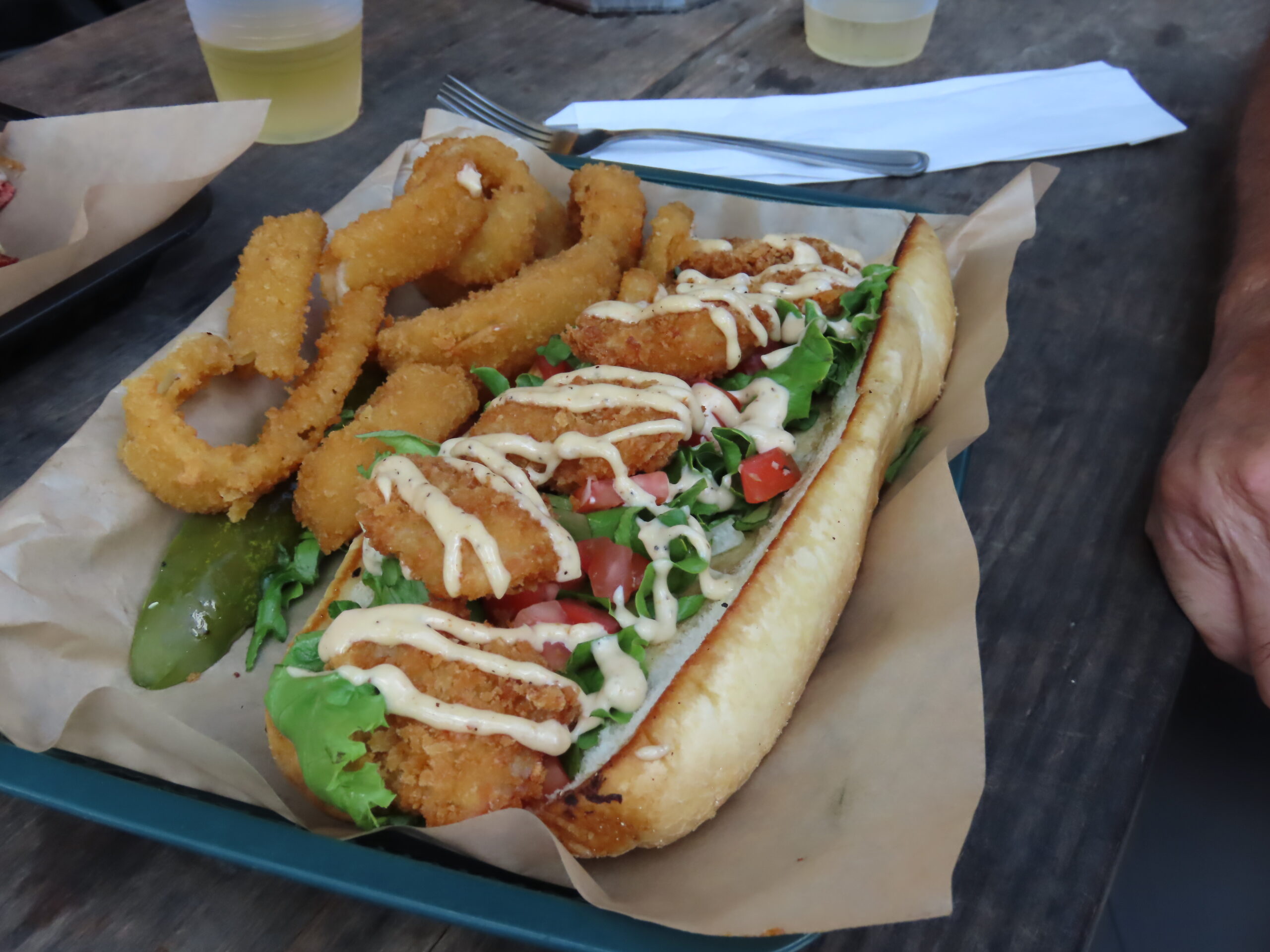 We hardly noticed our food and drinks as we chatted endlessly, reminiscing our past experiences together and hoping to get together again sometime in the future.
It was hard to say goodbye. We texted after we left, saying how fun it was to see each other as we drove back to Karen and Rich's house in time for the fantastic chicken and ribs dinner Rich had been preparing on their second grill, which is charcoal fired. The dinner was fabulous, and once again, we had a lovely evening with the two of them.
While here and when we are alone, Tom does the dishes. I make the salad and Tom's usual breakfast of meat and cheese roll-ups using the delicious natural gluten-free, chemical-free sliced deli meats and delicious cheddar cheese, aged three years, that we'd purchased at Costco.
Today, Karen is making pot roast while we're doing laundry and having a relatively low-key day. In a mere five days, we'll be driving to Fort Lauderdale to board Celebrity Silhouette to begin the first of our two cruises across the Atlantic Ocean.
Life is good.
Be well.
Photo from one year ago today, April 3, 2021: