It's wonderful to see the animals back in our garden. It had been several days since we'd seen Octomom and her eight piglets, and finally, this morning, they returned, much to our delight. They are growing fast, and we can't imagine how we'll keep up with pellets for them when they are even bigger. We're offering treat-sized portions to make them accustomed to small portions. They could easily go through one of our three weekly bags of pellets at 40 kg, 88 pounds each. After all, they are PIGS.
Norman, Nina, and the baby have been stopping by five or six times a day, if not more. At times, they spend hours here. Also, kudus hang around for hours. After we offer some treats, they stay and enjoy the vegetation in the garden, often taking time to lay down and rest, if not actually napping. With the bush lush and green with edible vegetation, we are feeding less overall.
Most bush wildlife tends to sleep in short bursts, always instinctively on the lookout for predators. And indeed, there are predators here in Marloth Park, with the current estimate at nine lions, including cubs, and several leopards that have continuously resided in the park. Any of these beautiful animals may become a meal for one of these carnivore predators for themselves and also their young and their mates.
The electrician is here again today, working on installing the wiring for the new inverter system. Right now, the power is off. I had prepared a blueberry pound cake in a large loaf pan for Tom. As soon I put it in the oven the power went off. Immediately, I took it out of the oven before it started baking and placed it in the refrigerator, knowing that cake batter can keep in the fridge for up to 48 hours, if necessary. Surely, we'll have power sometime today, but load-shedding starts up again in a few hours.
I should have known better than to plan to bake anything today with the electrician here and in the heat and humidity. But my mind was elsewhere when I started putting the recipe together. Tom has been enjoying a homemade baked item with his coffee in the morning and, on occasion, at night after dinner.
Since he hasn't gained weight from these treats and he's in such good health, I don't hesitate to bake something for him. He doesn't snack throughout the day and only eats breakfast and dinner. It would be nice if I could enjoy some of these treats with him, but that's not going to happen. I miss having sweet treats, and occasionally, I make something low-carb.
We'd thought about going to Kruger today, but with the electrician coming and the need for us to lock up and use the alarm if he left before we returned, it made more sense for us to hang around. Burglaries happen here in Marloth Park by people who wander into the park to wreak havoc. That's why security companies and alarm systems connected to them are vital for peace of mind.
Typically, when we hear about a local crime, we discover it is due to the failure of the home's resident to set the alarm. Some residents and tourists become complacent about securing their alarm systems, and some property owners don't have any security company associated with their property in an attempt to avoid paying the fees. This is foolhardy when we often hear about crimes perpetrated during such situations.
One night last week, we called our security company in the evening when one of the door alarm devices fell off of the door frame. A security guy came out and fixed the device enabling us to secure the house before we went to bed. If we didn't have the alarm set, even for one night, I doubt either of us would sleep well.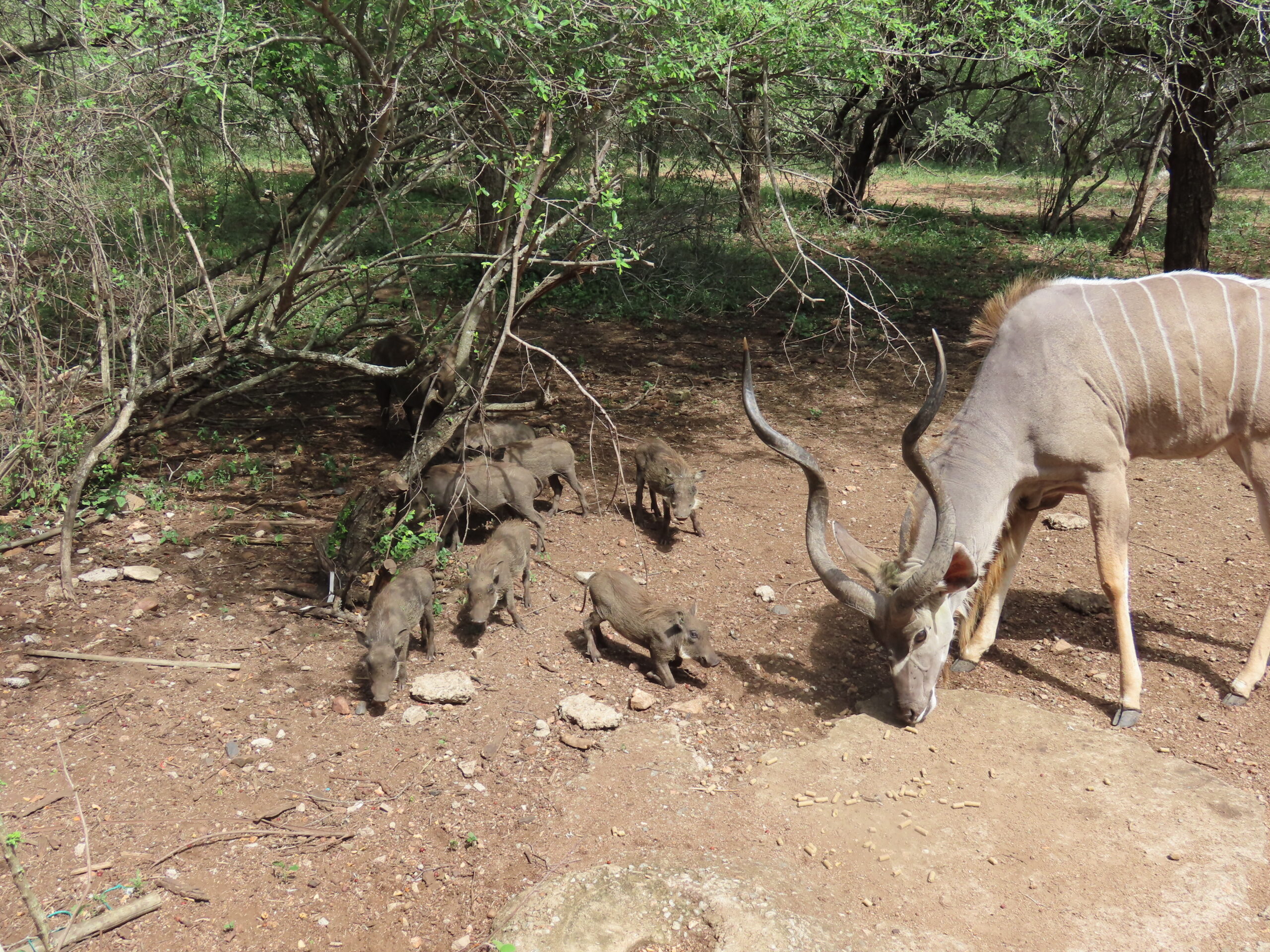 Last night, when we usually stream shows on my laptop, the WiFi went out. Since neither of us reads paper books anymore, and we couldn't go online, we were left with nothing to do for the remainder of the evening. Last year for my birthday, Rita and Gerhard gave me an external hard drive loaded with 1000 movies. This hard drive has been a huge help on such evenings. We ended up watching a good movie from 2001, Behind Enemy Lines. It was an entertaining movie.
While watching the movie, the WiFi came back on, but we continued watching the movie. Thanks to Rita and Gerhard for giving us this huge resource when WiFi is out, which seems to occur frequently at night, especially lately during the busy holiday season. Last night's outage was due to excessive load-shedding, which impacted the batteries used to supply WiFi to the area. It's the "nature of the beast." TIA…This is Africa.
Be well.
Photo from one year ago today, January 17, 2022: