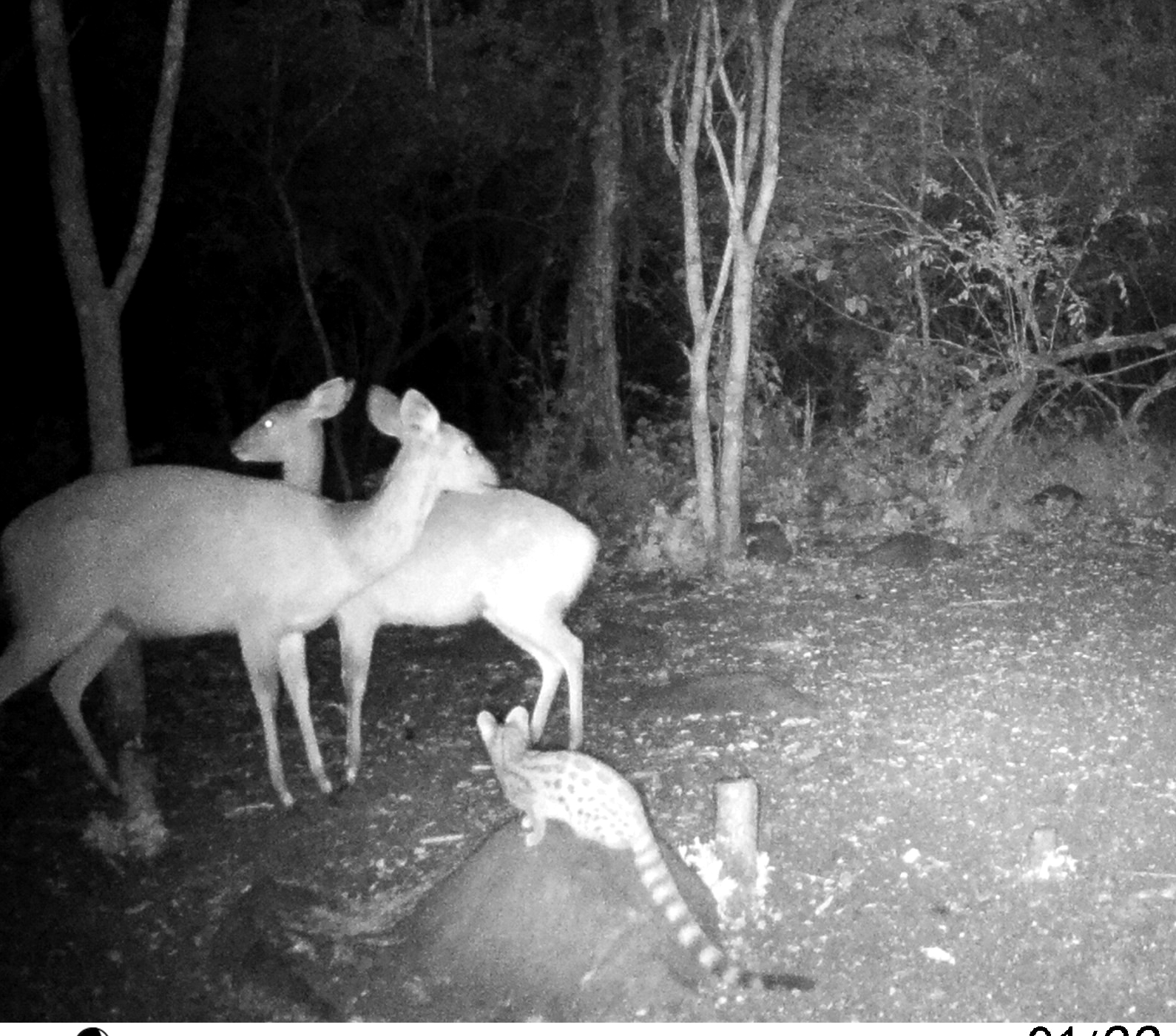 The weather was ideal, the guests were cheerful and enthused to be at our bush home, and the food, wine, and conversation flowed with ease. Rita, Gerhard, Rita's sister Petra and brother-in-law Fritz joined us at the table on the veranda for snacks with beverages at sundowner time, beginning at 4:30 pm, 1630 hrs, followed by dinner a few hours later.
All of us stuffed from dinner. After the main course, we waited for about an hour to serve dessert, the chocolate cake I'd made in the morning, with photos in yesterday's post found here. The low-carb cake was delicious and another treat we appreciated after it was only recently that I'd baked a few cakes, having missed desserts for quite some time.
We turned on the music between dinner and dessert using our JBL Essential Bluetooth speaker, which sounds almost as good as any major sound system. We sent my phone around the table for each of us to say, "Hey Google, play _ _ _ _ _, on YouTube."
We'd each speak our favorite song on the phone, and it was fun to hear what each of us chose. There certainly was a wide array of music, in part cultural, with our four guests from Germany (although Rita and Gerhard have lived in the US for over 30 years). Tom and I each chose oldies, his more geared toward rock and roll and mine, from the disco period in the late 70s and early 80s. It was great fun.
At one point, Rita and Petra danced to a favorite song from their OctoberFest days. It was delightful to see their favorite cultural dance. Ironically, in yesterday's post, I'd mentioned cultural dances we've observed and enjoyed worldwide over the years and most assuredly enjoy in years to come, health providing, and we're able to continue.
As always, after dinner, Tom insisted on handling all the dishes, requiring that he load and empty the dishes twice and wash a variety of pots and pans. It helped that we'd all carried the plates and dishes indoors, but, still, he had his hands full for a few hours after our guest left, slightly before 10:00 pm, 2200 hrs.
On and off, throughout the evening, we were entertained by many of our favorite wildlife visitors who weren't put off at all by our loud banter and not too loud music. We are far from any other houses at our current location and are never concerned we're disturbing neighbors.
Tom just finished his leftovers while I am munching on the leftover salad and vegetables, cooked green beans, and sugar snap peas. We'd made individual low-carb pot pies and had saved the thick lids used to cover the tin foil pans. After dinner, we passed around the lids and a pen so everyone could write their name on their corresponding leftovers and take them home for today's lunch.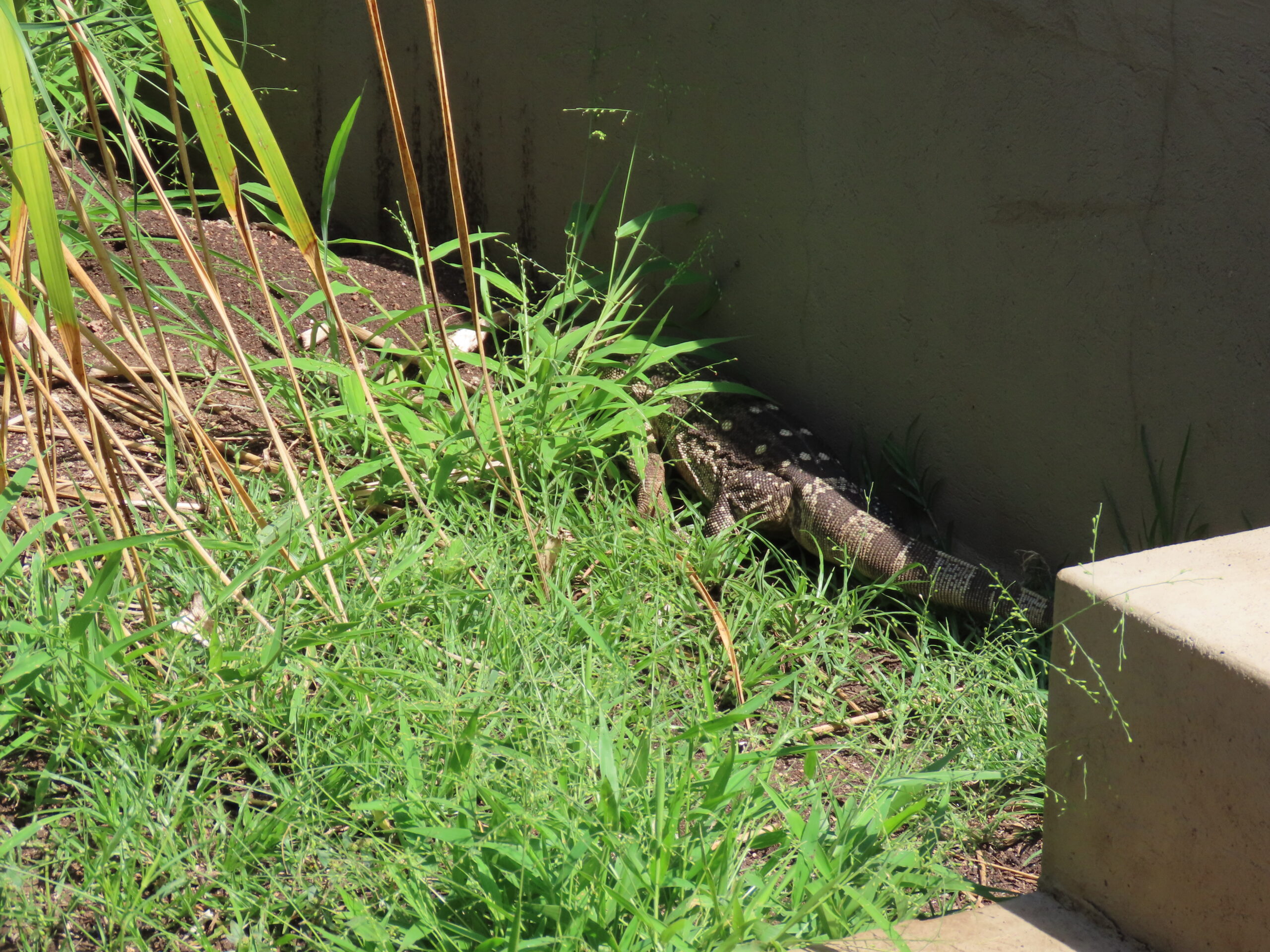 We won't eat again until dinner tonight at Jabula, where the six of us will meet up for dinner, which will undoubtedly be another fun evening. We enjoy our busy social life, which will continue after Petra and Fritz return to Germany. Several other friends will be arriving in Marloth Park in the next few weeks, and the social activities will ramp up from here.
We're pleased to share another sighting of our usual genet from our trail cam, as shown in the main photo. What a joy it has been to see our favorite nocturnal animals these past many weeks, as well as the frequent daytime visitors that continue to entertain and amaze us.
May you have a pleasant day, evening, and weekend.
Photo from one year ago today, January 22, 2021: