As usual, we're situated on the veranda. It's surprisingly cool today, so cool a hoodie might be appropriate. It rained all night and is occasionally sprinkling now with very cloudy skies. We don't mind a bit. Generally, this weather keeps the visitors away when they hunker down in the parklands undercover, often in large groups of their "own kind."
So far this morning, the only visitors we've had were Frank and Friends and a single male bushbuck. Apparently, during the night, the thick-tailed bushbaby came by when one of the chairs at the big table was covered in bushbaby poop, as well as on the floor of the veranda. In bad weather, we don't leave out any treats for her.
It doesn't appear we'll be able to take many photos today, although we still have many left from sunny and less-rainy days that we'll continue to share until warm sunny days return. Based on the weather reports, it could be many days until this stormy period ends.
Last night, when Cyril Ramaphosa spoke during his weekly presidential talk regarding Covid-19, he lessened some restrictions taking South Africa from a Level 3 lockdown to Level 2. As a result of this change, the liquor ban has now been lifted, and liquor stores will be open in the next few days while restaurants will be able to serve alcohol to diners. We'll be heading out to purchase our preferred beverages.
There are day and time restrictions that will remain in place regarding alcohol, such as liquor stores can only be open from Monday to Thursday, and restaurants will have to stop serving alcohol after 8:00 pm. That doesn't necessarily make sense, but who's to say what makes sense during times of Covid-19?
In addition, Cyril announced that millions of vaccine doses would arrive over the next several months. It appears we may be able to get the jab at some point within the next six to nine months. In the interim, we'll continue to exercise caution when so few people are wearing masks, wearing masks properly as shown in the photo below, or making any effort to social distance.
With February here, it's time for us to start thinking about where we'll go when we leave South Africa for our visa stamps, allowing us another 90 days. At this point, we have to leave by April 9, 2021, a few days short of 90 days. We won't be staying a full 90 days because the car rental places in Nelspruit at the airport are closed on the weekends.
Subsequently, we'll have to arrange our comings and goings accordingly, never arriving at the NespruitMpumalanga/Kruger airport on the weekend. With our target departure date of April 9, we seriously need to start booking our departure plans. In reviewing options, only certain countries that will accept us arriving from South Africa, with its variant Covid-19 strains,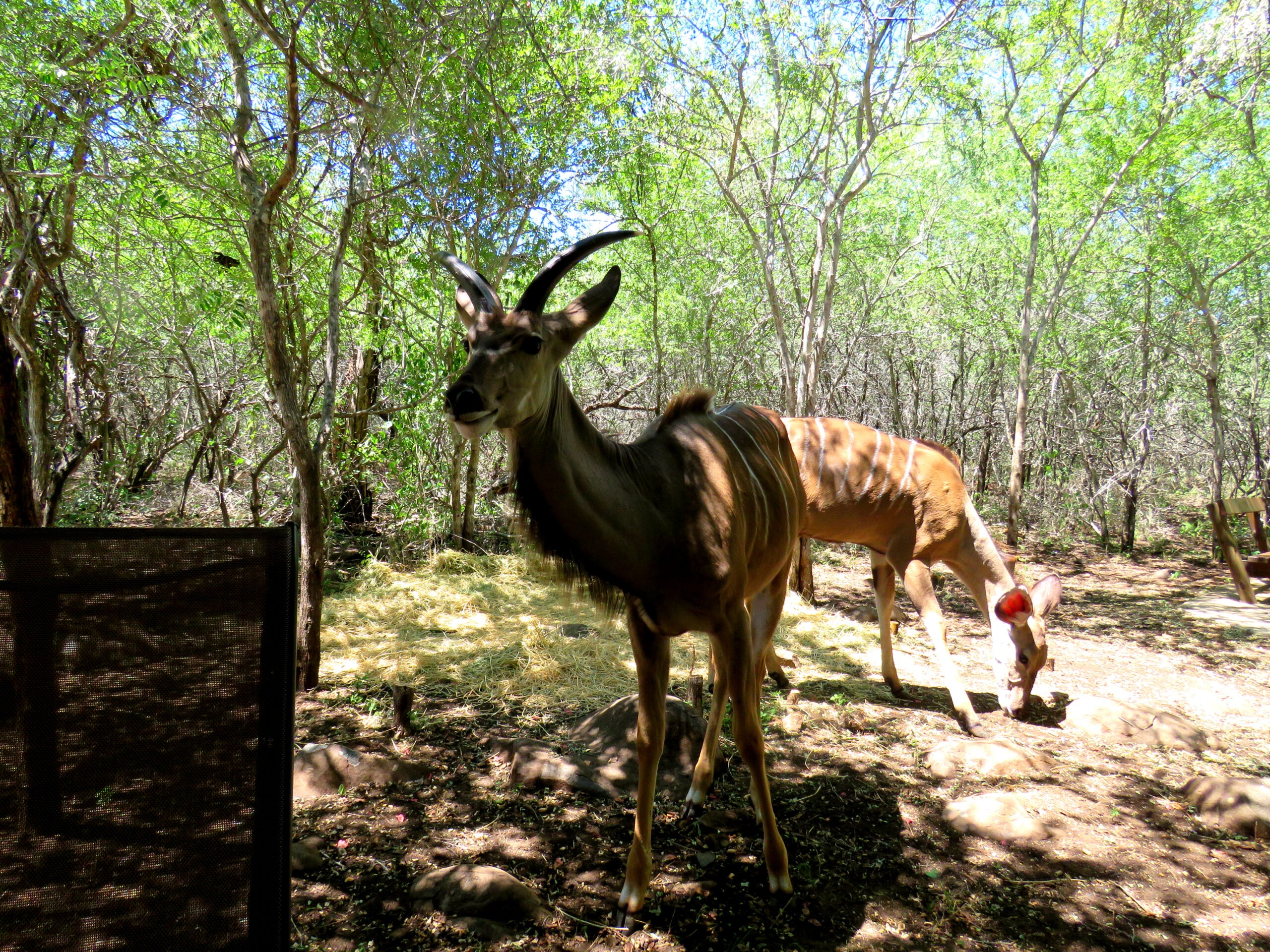 Numerous countries have restrictions that won't work for us. Thus, we've decided traveling to Tanzania non-stop from Johannesburg might be our best bet. All required is that we have a negative Covid-19 PCR test within 72 hours of our arrival. This is doable.
As for where in Tanzania we'll go, what we'll do, and where we'll stay, we are looking into our options now. Tanzania has numerous options that appeal to us. Once we pin something down, we'll certainly share it here.
When Zef came to clean the house, we headed out to pick up bananas for the wildlife. At no cost, a local woman at a lovely home on the river has piles of bananas delivered from the banana farms and freely shares them with locals interested in feeding the wildlife. Tomorrow, we'll report with photos of who stopped by to partake in our bananas.
Happy day!
Photo from one year ago today, February 2, 2020:
One of the two dining cars on the Maharajas Express Train, which we boarded one year ago today. For more, please click here.