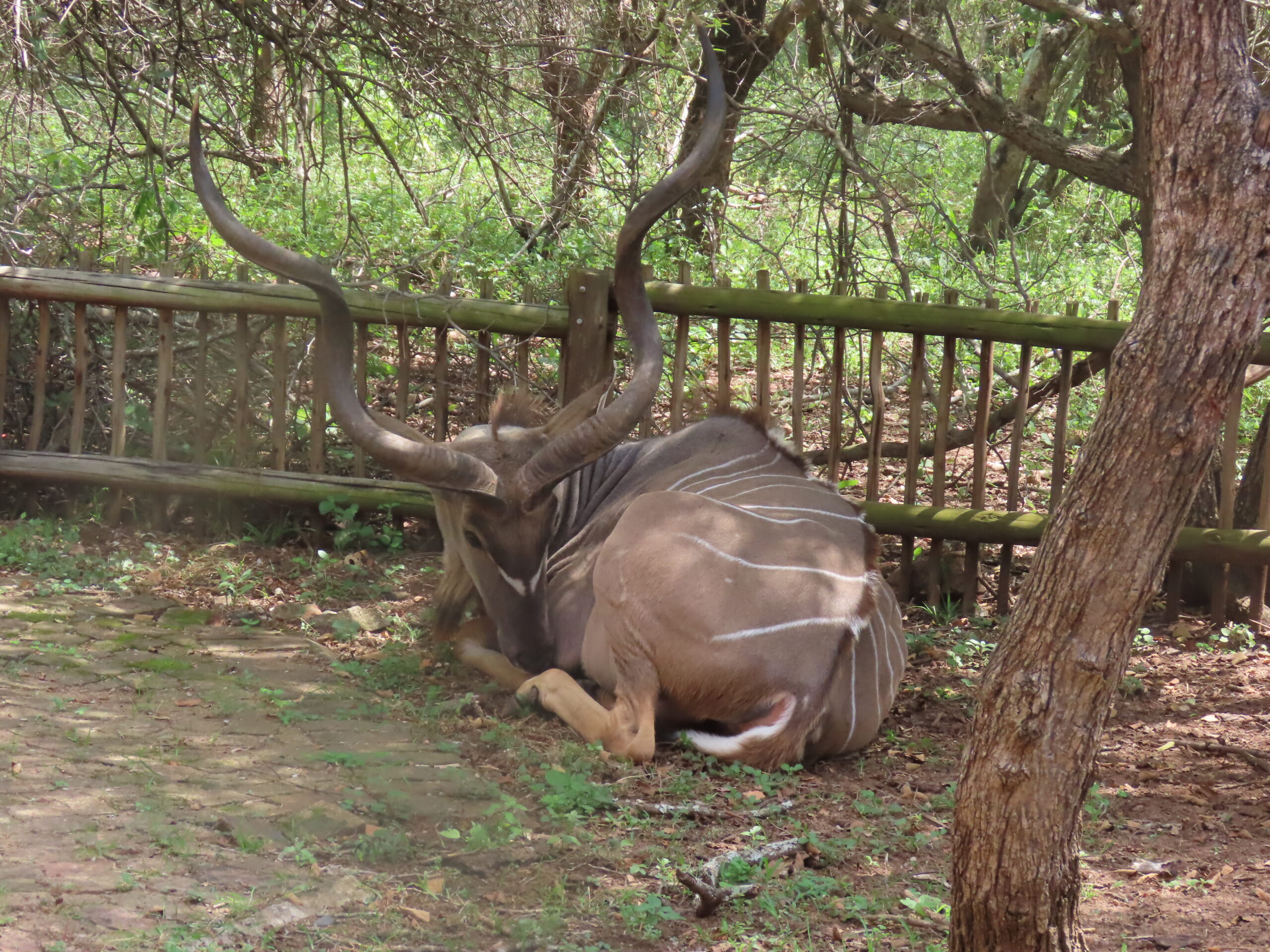 As we sit here enjoying views of the massive garden surrounding our holiday home on this slightly cooler and less humid Tuesday morning, we are reminded of the leisurely pace of our day-to-day lives. We love these times of low stress and less paperwork consuming our time.
Sure, there's always work we could tackle, but right now, we're both reveling in this quiet time back together in the bush and freeing ourselves from obligation and planning. In the next few weeks, we'll have to ramp it up and start planning where we'll go when we leave South Africa on June 8.
We think it will make sense to spend at least a month in an African country that we may not visit in the future since it borders South Africa, and when staying in this country, we can't get our visas stamped for another 90-day stay in any country nearby.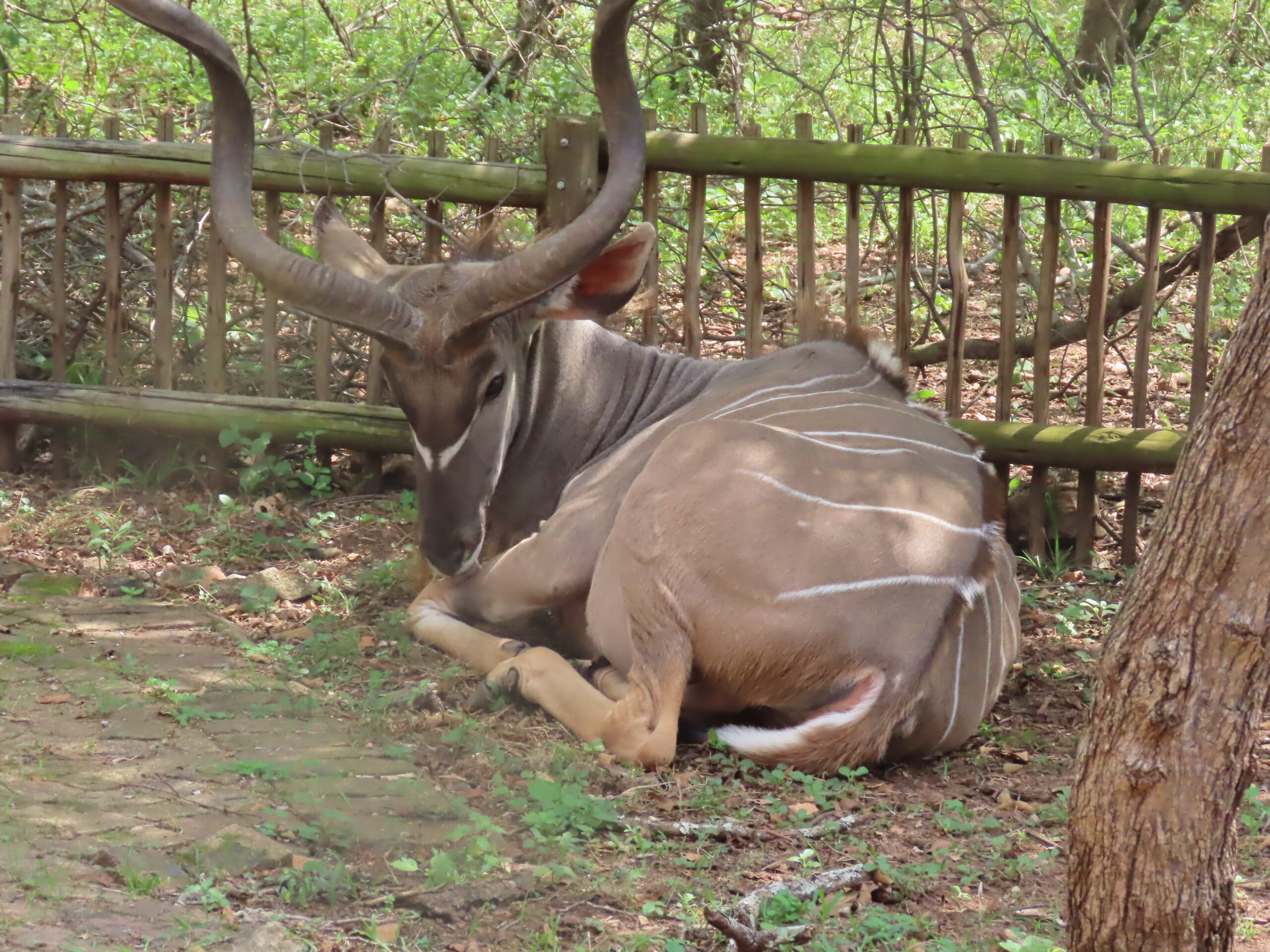 Our first cruise sails out of Edinburgh, Scotland, on August 1. Since the UK is so expensive, spending from June 8 to August 1 in Scotland may not make sense. If we spend another month on the African continent in a country we haven't visited, we'll save money while enjoying a new country, going on unique safaris, and immersing ourselves in yet another culture. It seems like a logical plan for us.
When the month is over, we can then head to Scotland, where we'll spend about three weeks reveling in the wonders of that beautiful country that we've never visited in the past. We always love trying new locations when we have already seen so much of the world in the past ten-plus years.
Sure, each day, we conduct a little research to decide in a few weeks. With a decision, it will make the pinning down of plans easier and less time-consuming. Some African countries don't have many holiday homes suitable for our needs, and we may have to consider staying in a resort or hotel, which is OK for us after we've recovered from our ten months in a hotel in lockdown in India.
At the time, we may have said we never wanted to stay in a hotel other than for a few nights. But, as time marches on, we've let that go and know that on some occasions, we may need to stay in a hotel or a resort, which we now fully accept as a possibility.
We can easily stay in a hotel suite where we may have a refrigerator, even if it's small. Also, we prefer to stay in hotels and resorts that include breakfast, reducing our cost of dining. Also, the prices for many holiday homes have doubled since the pandemic and become less affordable when many hotels have had fewer increases.
Since we still only eat two meals a day, in the case of included breakfast, our only dining expense is for dinner and a drink, if desired. When staying in hotels in Minnesota and Nevada, we seldom had a drink with dinner, not because we were being frugal but more so because neither of us needs to drink alcohol every time we go out. For us, it's more about a social scene.
Tonight, we're finishing our stir-fry dinners. Tomorrow, we'll make something to last for two nights, and then it's time for Jabula again. Friday night, we'll go on our own as usual. On Saturday night, Louise and Danie are joining us to finally catch up after Tom's return. We always have plenty of catch-ups to do with this lovely couple.
Have a fantastic Tuesday, and be well.
Photo from one year ago today, March 21, 2022: