Here are a few tidbits of information about the winter solstice in South Africa:
"When it is the winter solstice on 21 June in South Africa over what line of latitude is the sun directly overhead?
The sun's rays are directly overhead along the Tropic of Capricorn (the latitude line at 23.5° south, passing through Brazil, South Africa, and Australia) on December 21.
Which Month Has The Shortest Days In South Africa? On Tuesday, June 21, 2022, Cape Town will witness the solstice (the winter solstice). In comparison to the December solstice, here is a 4-hour and 32-minute shorter day of the year. The shortest day is on this date in locations south of the equator."
It's odd for us Northern Hemisphere people to wrap our brains around the fact that the winter solstice begins today, June 21st. Of the past ten years of world travel, we've spent five of the summer solstice in the Southern Hemisphere, experiencing this peculiar sensation of winter beginning in June.
I suppose it's all about what one is used to for most of their life. But, after all these years, it's not unusual for us to experience the beginning of winter in June. But, the fact that winter begins in June in South Africa doesn't mean that we are free for an extended period of the hot summer months when winter is short. In a matter of only three or four months, the temperatures will climb, and it will become hot again, and the insects, including mosquitoes, will be back among us.
However, we will savor each day of comfortable weather over the next three or four months. I will still need to wear repellent as I am right now, to deter the stings from chiggers, sand fleas, and pepper ticks. It's not unheard of to see a few mosquitos this time of year.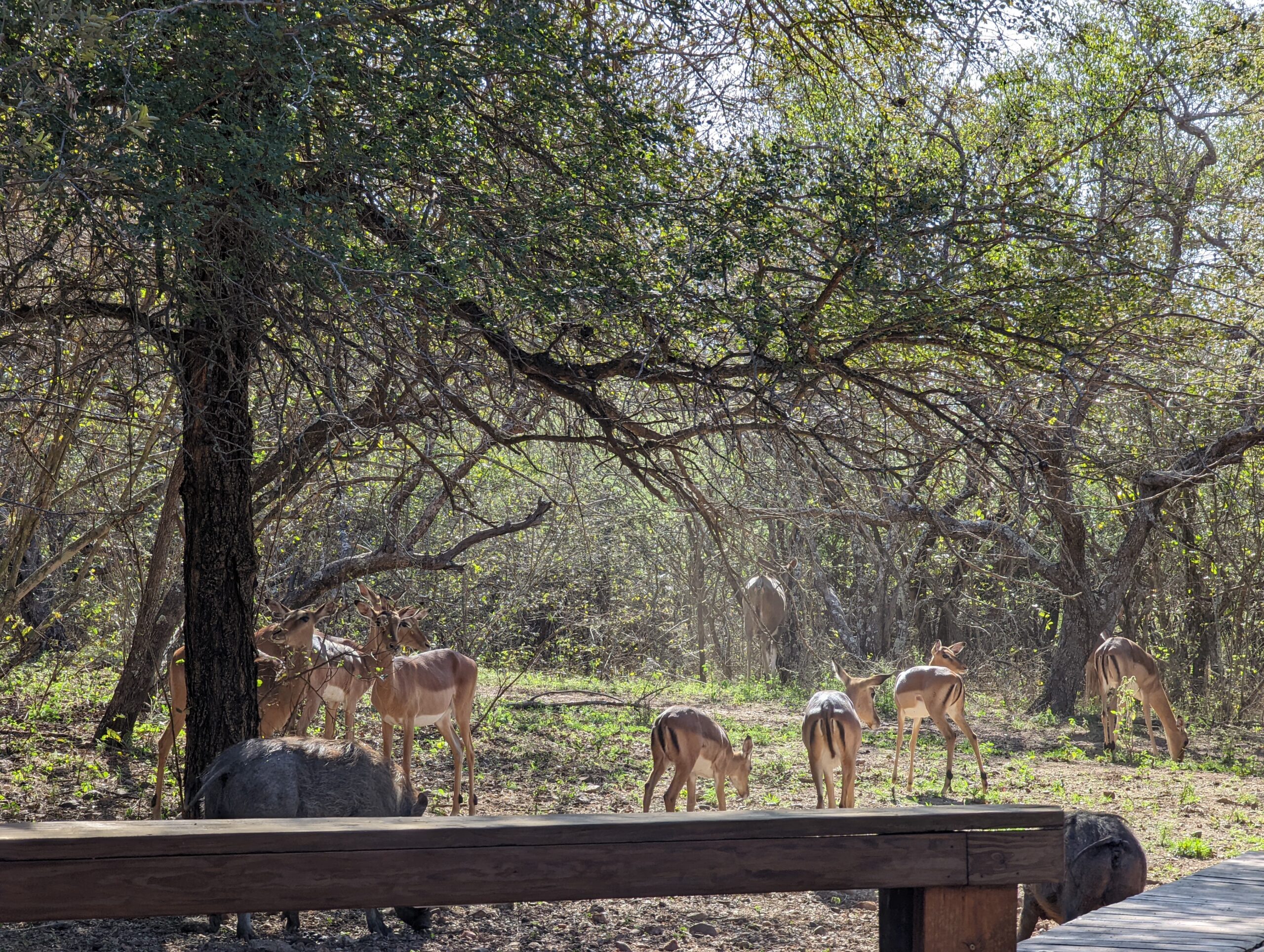 When we lived in Minnesota, the summer was short. It didn't warm up much until May or June; by August and September, we could feel the temperatures dropping as we'd rolled into fall. Often, by November, we had snow.
This morning is a little warmer than the past few mornings. We kicked off the extra covers when the bedroom warmed up at night. This morning, for the first time in weeks, we're outdoors on the veranda without additional layers. Both of us are wearing shirts without long sleeves. It's a beautiful day in the bush.
Soon, we head to Komatipoort to get our teeth cleaned at Komati Dental, next door to Dr. Theo's office. While here, we'll often have a cleaning every three months. The cost of the cleaning is 75% less than in the US, typical for most medical services. No dental insurance is needed here.
In a few days, we'll book the appointment for Tom for the final step in his dental implants after having two teeth pulled about six months ago. He'll be relieved to have this done since the gaping hole is obvious whenever he smiles. He'll return to Dr. Singh, the dental surgeon in Malalane, about a 35-minute drive from here, who initially pulled the teeth and placed the foundation for the implants.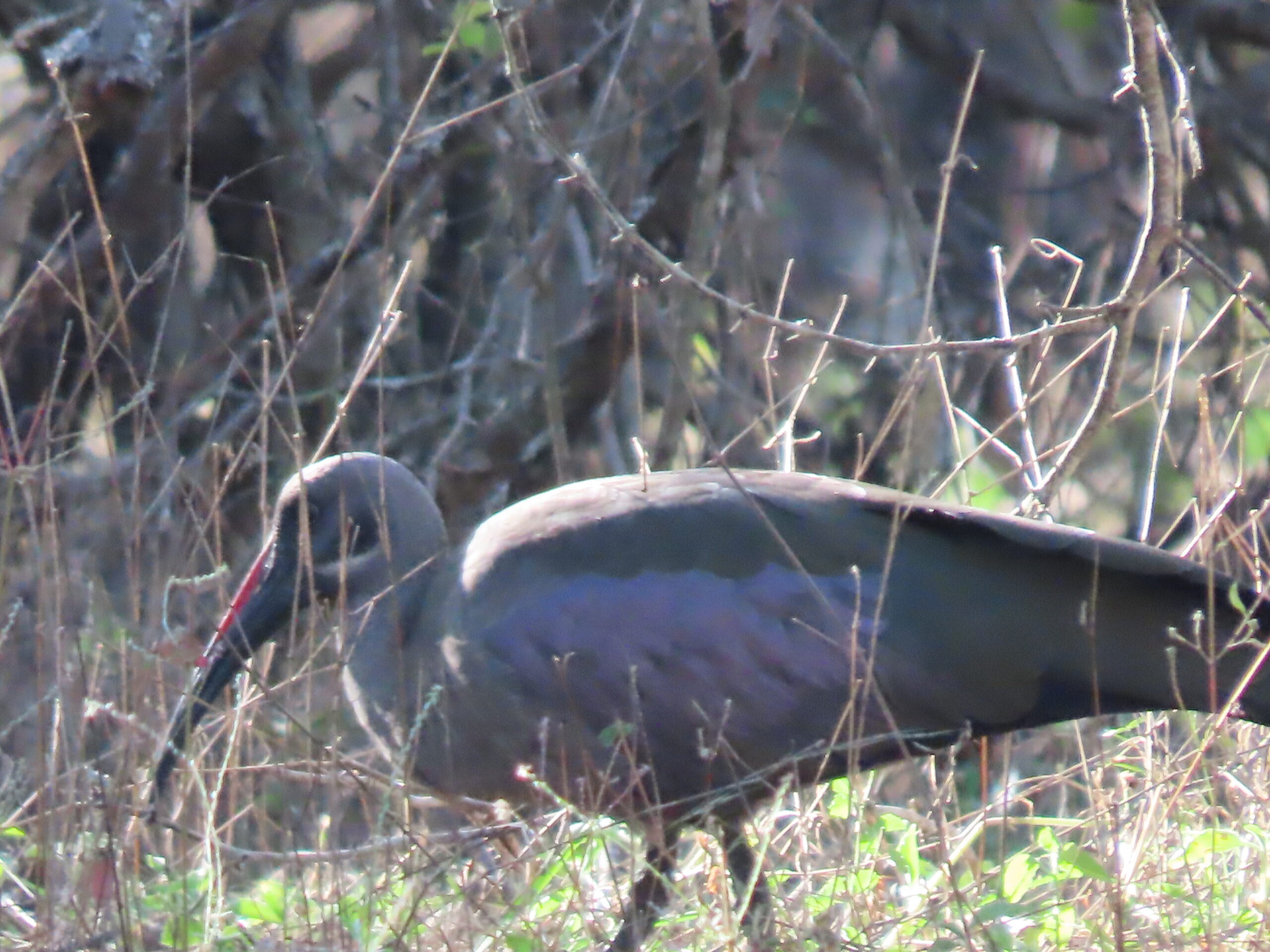 After our teeth cleanings, we'll stop at the pharmacy and Spar to pick up a few items. This way, we won't have to shop again until next week. We have taco meat left over from last night, so tonight, we'll have one of our favorite dinners, homemade taco salad. We don't use the carb-laden shell. We load up diced tomatoes, sliced green olives, chopped purple onion, hand-grated cheddar cheese, seasoned meat, and lettuce into big bowls. I add sour cream and sliced avocados to my salad.
I make the spice mix for the meat from scratch, which doesn't have added chemicals, starch, and wheat found in store-bought taco seasoning mix, which, surprisingly, they sell here. Spar Market has a small supply of ingredients for various ethnic recipes. The spices are plentiful, so I have no problem making the seasonings. If you'd like the recipe for the spice mix, please comment, and I will post it.
Time to walk again before we head out. We'll be back with more tomorrow.
Have a pleasant day!
Photo from one year ago today, June 21, 2021: