When we realize we've spent 3½ of the past ten years of world travel staying in Marloth Park, it's not surprising we've met so many people. We've met single-visit tourists, frequent tourists, and countless locals who live here part-time or full-time. Since we meet many people when we go to Jabula each week, it has been a fantastic means of meeting new people.
Never in our old lives did we make new friends when out to dinner. Unless we were part of a group and were introduced, occasionally, we may have exchanged a few words with other diners who were seated near us, never to see them again. But, here in Marloth Park, we've become friends with many people we've met.
Last night when we went out to Giraffe, a local restaurant a short distance from here, we ran into several people we know, mostly locals. South Africans are very affectionate when greeting people they know and, sometimes, people they've just met. Absent during the pandemic, warm hugs and kisses are now tendered with warmth and enthusiasm.
We've invited Gerhard to join us at Giraffe if he can after he is done with his vehicle sale details. After we were seated in  the outdoor dining area, Gerhard joined us, sharing the details of his exciting day working with the dealership and how they would send him the funds from the sale of his "bakkie." Getting money in and out of South Africa is not an easy task requiring many documents.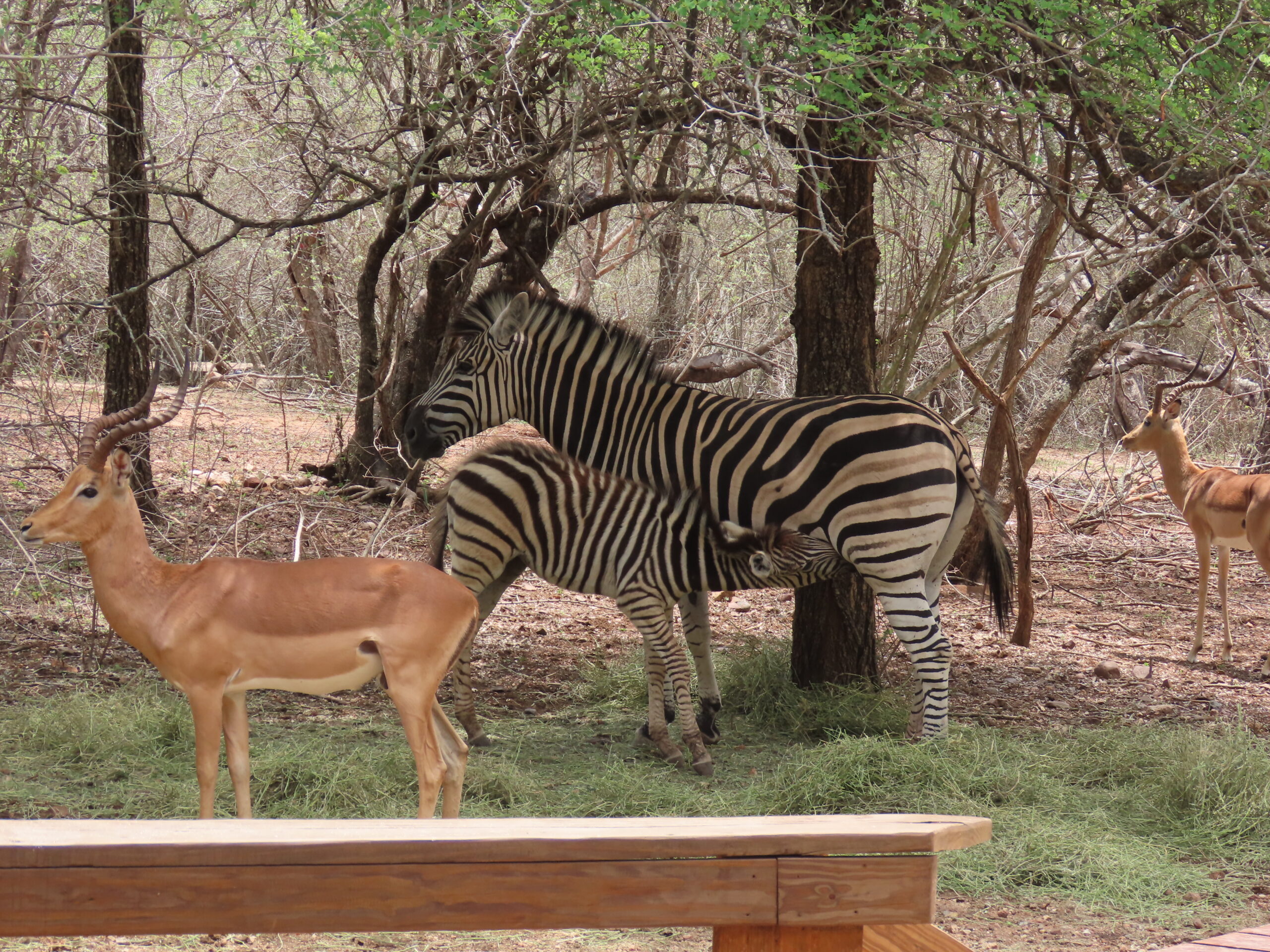 Money laundering is a severe problem in this country, and the government has made it difficult to move money in and out. That's why we never opened a bank account here and only use an ATM card to get cash and use credit cards to pay for products and services. We don't want to deal with the red tape.
It was fun to have dinner with Gerhard one more time. Most likely, he'll begin the long return flight to Bali to be with Rita at the beautiful holiday home where we stayed for four months in 2016. We missed seeing Rita too but knew it made no sense for both of them to come for the vehicle sale.
We're taking off for Komati right now and will complete this post when we return in a few hours. Tom's cell phone died, and he'll buy a basic smartphone at the Vodacom store a few doors from the Spar Market. Once we return to the US next fall for a visit, we'll both buy new smartphones. Since he barely uses his phone, whatever he buys will suffice for the next several months.
We just returned from Komati. We bought Tom a new Samsung A31 smartphone, the newest phone they had in the store which came out in the US in 2020. But, TIA, "This is Africa" and what is new to them may not be new to us in the US and other countries. Nonetheless, this phone will suffice for Tom's needs when all he'll use it for is a few online games he plays.
He doesn't make calls or text on his phone and often uses it for internet searches. As Tom always says, if it weren't for me, he'd "still have a rotary phone on the wall with a party line!" As a result, I handle all his phone needs, including setting up this new phone today as soon as I upload today's post and helping him with any texts or phone calls.
We did all the grocery shopping after, refilling some prescriptions at the pharmacy. As I sit here now at 12:45 pm, with load shedding starting again soon, all the food is put away and I'm ready to get back to my walking and his phone setup.
Have a great day!
Photo from one year ago today, October 27, 2021: