Now that I am taking two antibiotics around the clock at different intervals, I couldn't help but awaken at 4:00 am, knowing at 6:00 am, another dose was due. I never went back to sleep. As a result, I am bleary-eyed, and I feel tired and out of sorts. Of course, taking big doses of antibiotics can impact how one feels during the several-day period. I'll be glad when this is over, and hopefully, I can go back to feeling like myself.
Admittedly, I am pretty much sick and tired of medical issues. With the worst of genes on my mother's side of the family, no matter how hard I try, I can't escape having issues of one sort or another, no matter how hard I try to be fit and healthy. It's the nature of the beast.
If these antibiotics work and rid me of this dreadful tooth abscess, it will be cause for celebration. I've been walking around with this for the past nine or ten months. Dr. Luzaan explained that the tooth no longer had any nerves due to a prior root canal and crown. As a result, the abscess caused pain in my face above the infected area. Oh, good grief. Enough about that! It's no wonder my face still hurt long after I'd taken the first round of antibiotics many moons ago.
Late afternoon, I chatted with readers Matthew and his wife, Jessica, answering questions about Marloth Park. As frequent visitors to South Africa, they've had plenty of experience living in the bush and Africa and are well aware of potential challenges. Their enthusiasm over the prospect of visiting Marloth Park, which they've never seen in the past, was palpable, and they, like us, could end up staying for an extended period.
After seeing our wildlife photos, several of our readers have come to Marloth Park after reading our rave reviews, comments, and of course. It's always fun to talk to our readers, and we're thrilled to answer questions and share thoughts. We may still be here when they come to Marloth Park in April 2022. At the moment, they are working with Louise on some possible rentals.
Tom didn't join in the conversation since he was on the veranda, busy watching the Super Bowl game on his laptop using the NFL streaming service, GamePass, for which he pays an annual fee. He, like many, was disappointed in the game. He never watches the commercials or the half-time show and thus offers no comments regarding these aspects of the event.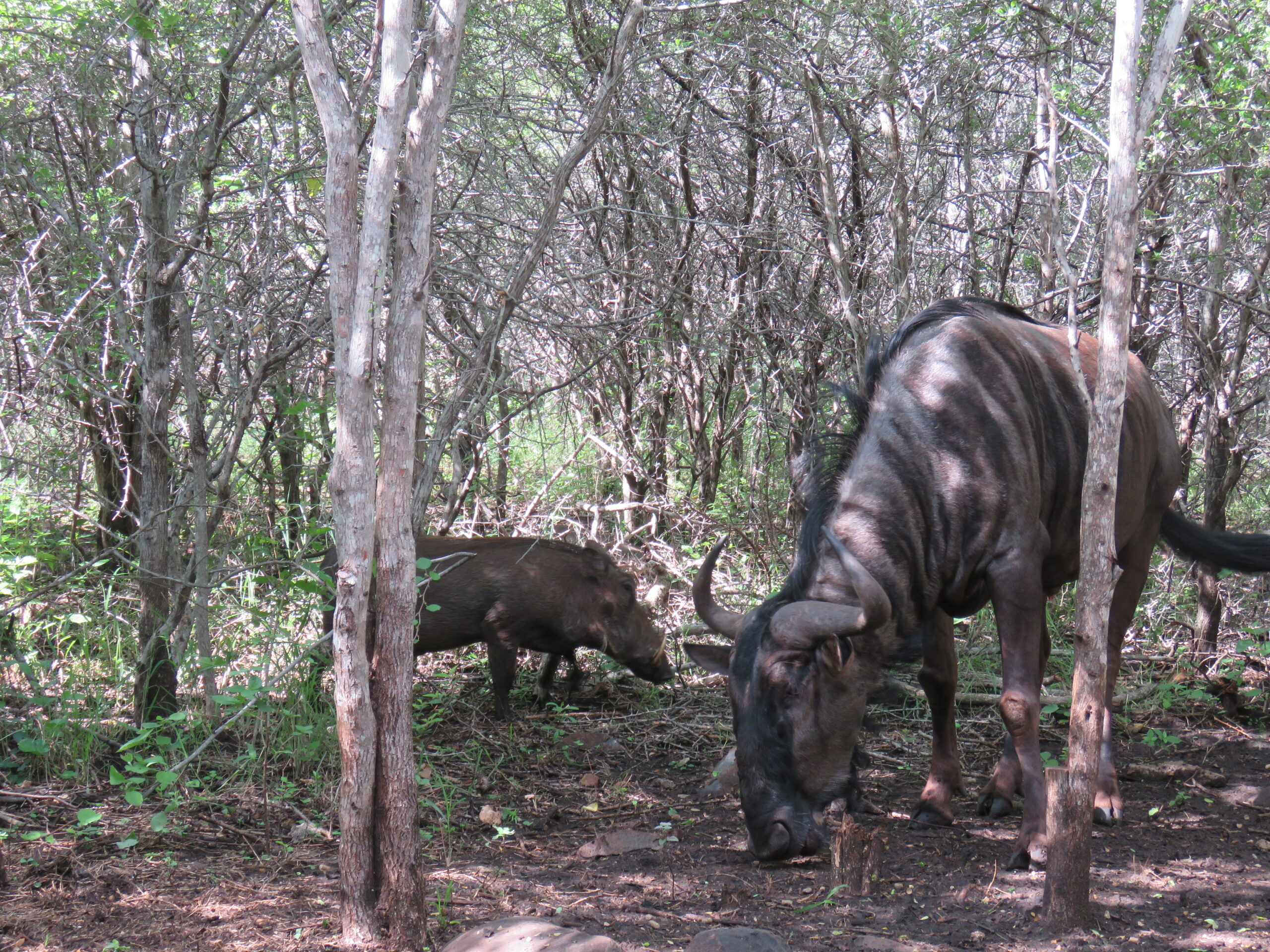 I spoke with Matthew and Jessica on Facebook's Messenger, and surprisingly, the free call was clear without interruption. It's incredible to talk with others halfway around the world at no cost and still have a good connection. The call was enjoyable, with social distancing at the utmost.
Speaking of social distancing, we still feel the brunt of the restrictions of Covid-19, although obviously, it is considerably less than it was only a month ago. It appears, dining out in Marloth Park is risky in some restaurants, and takeaway meals are a better option right now.
Marloth Park usually has events, fairs, and social gatherings that provide an opportunity to meet new people. At this time, none of those such events are happening or even in the works. Undoubtedly, everyone throughout the park and the world is still feeling a sense of isolation to reduce the risks of contracting the virus.
With good little press about a potential vaccine in this country, it could be a year before a suitable vaccine is available, considering the dreaded South African variants. It appears the recent influx of doses has been terminated due to the lack of efficacy of the vaccines currently on the market. It's back to the drawing board. Plus, things move slowly in this country.
I will be back to my upbeat self again when this tooth abscess issue is resolved. Hopefully, the antibiotics do their job. We won't know until returning to the dentist on February 22, whereby new X-rays will determine my fate and if I must have the laser treatment by the dental surgeon in Malelane. We shall see.
May you have a safe and healthy day.
Photo from one year ago today, February 9, 2020:
Two baby barns owls were peering out from the safety of the hollow in the tree in Ranthambore National Park. For more photos, please click here.