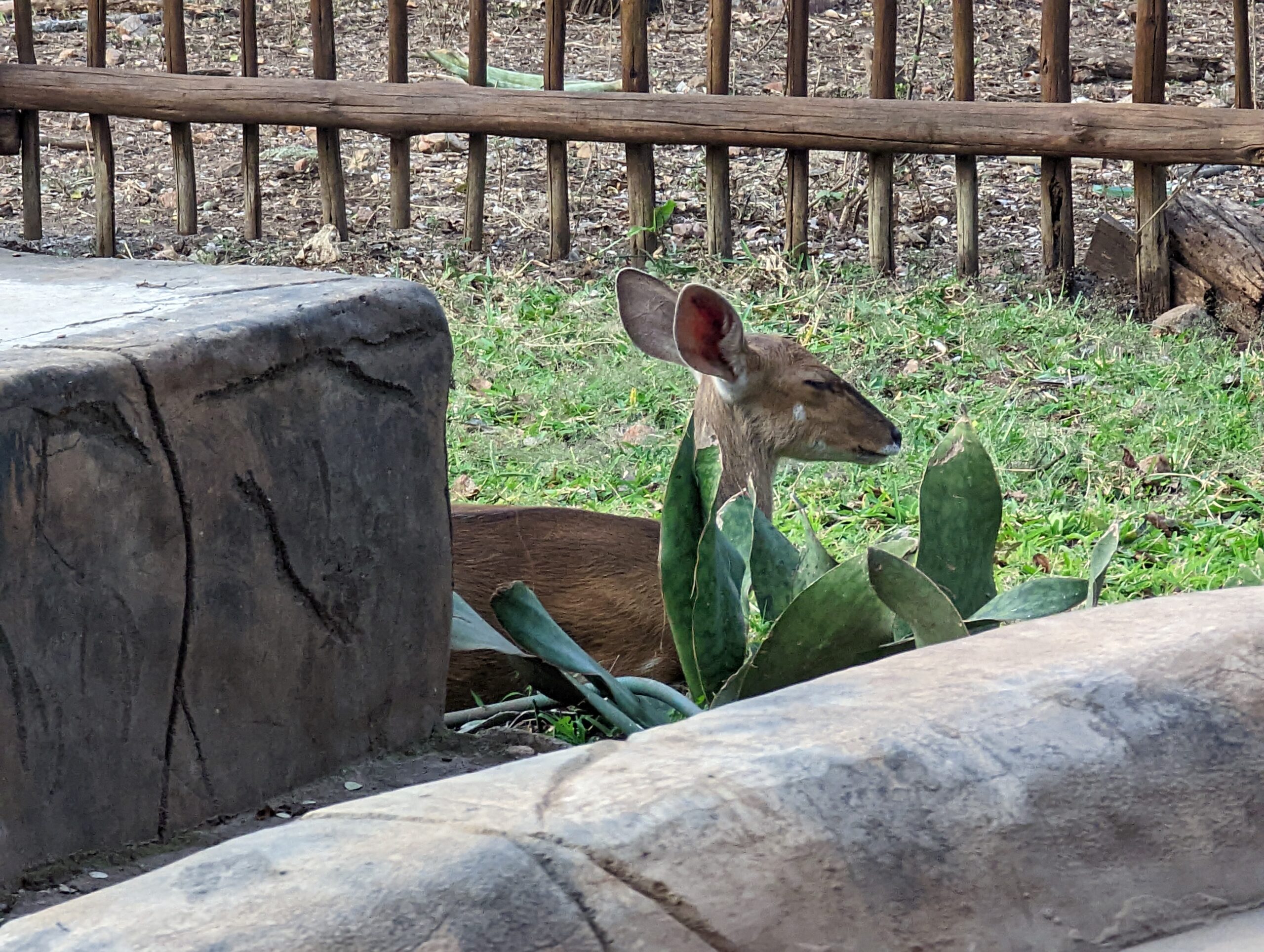 The only reason we can think of why only a few animals are visiting us this week is the following notice that was posted on Facebook a few days ago:
"DRONE MAPPING OPERATION:
Dear Property Owners
Please be advised that a Drone Mapping Operation will take place in and around Marloth Park from 08h00-15h00 on Tuesday, 30 August, until Friday, 2 September, to assist us in opposing the mine threat. All permissions and legal compliance have been obtained. The two pilots will be clearly visible with yellow high viz jackets and will make every effort possible to limit the time over properties while doing the grid flights. Please note that all security has been notified, along with all relevant authorities of the operation. Please do your part by showing caution and respect to the pilots during the day while the operation is taking place to allow them to do the task on hand as quick as possible. Thank you for your support
"
A mining company has been trying to gain approval for mining in this area, not specifically in Marloth Park, but nearby. I don't know much about it, so I dare not write much, but whatever is happening has kept many animals away from our house since Monday.
After returning on Saturday and seeing a few of our favorites, on Saturday and Sunday, it's been so sparse that it feels as if it's a holiday and the park is filled with tourists, keeping the wildlife away as usual. Hopefully, once this dreadful task is completed, the wildlife will return to our garden.
We've seen a few impalas, a few warthogs, including Lollie, and a lone zebra who yipped loudly when he finished eating pellets in an attempt to find the rest of his pals. Seconds later, we heard a return yip, and he dashed off on a dead run. This morning bushbucks, Tulip and her daughter Lilac, and Jasmine and her son Johnny stopped by for lettuce tops and pellets. But the sound of the drones sent them off in a frenzy.
Now, mid-morning there isn't a single animal in the garden other than a few birds and two Vervet monkeys eating the birdseed Tom put on the trolley and bushbaby stand. With his orange squirt bottle filled with plain water, he squirted them away. We keep the doors to the veranda open all day unless we are both inside, at which point we close and lock the double doors to keep the monkeys and baboons out along with any possible burglars nearby.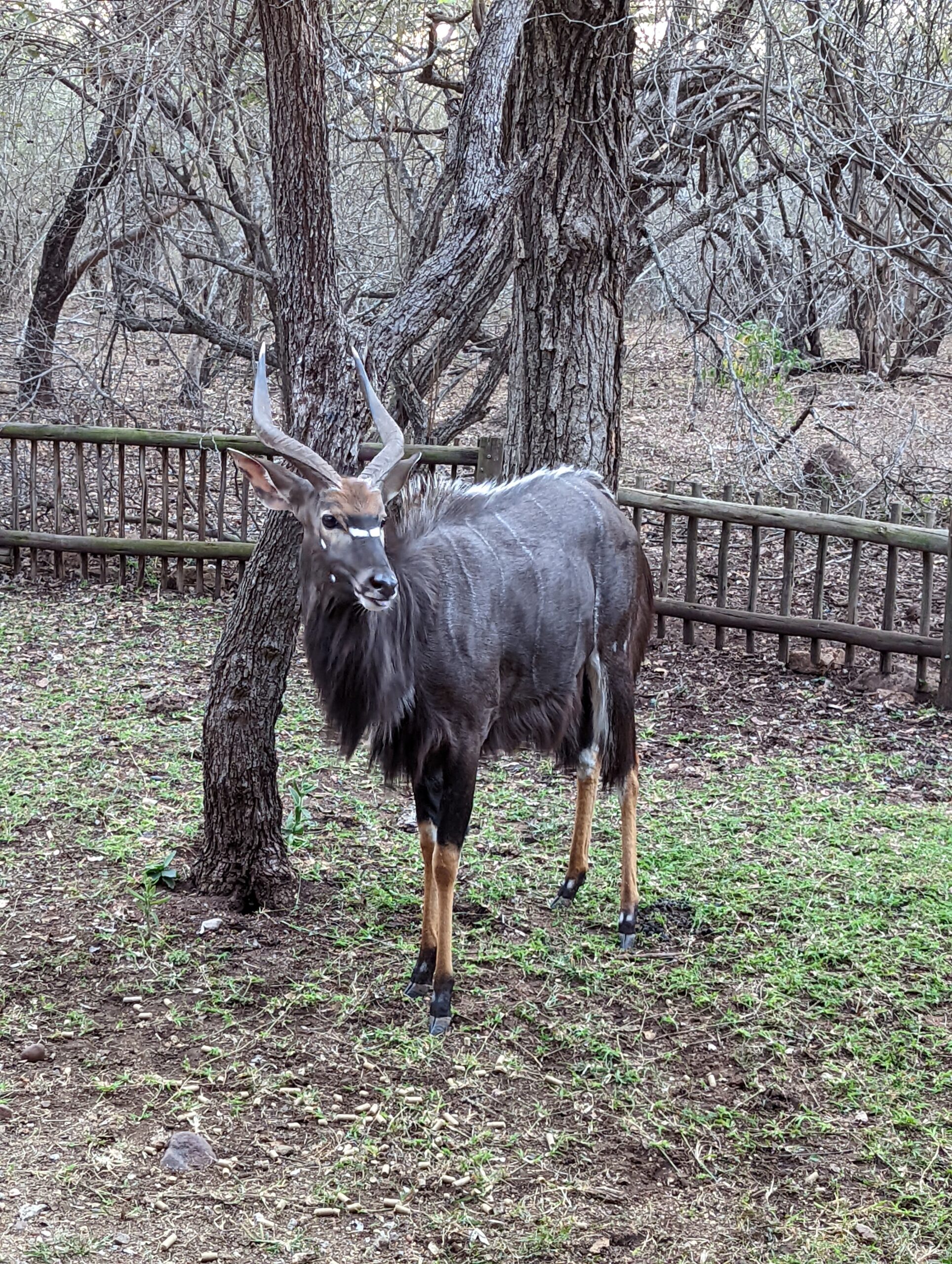 We often hear of burglaries occurring at night, but they also can happen during the day when residents keep their digital equipment on their outdoor table while they venture indoors for a few minutes. They return, three or four minutes later, to find their equipment gone.
This morning on a perfect weather day, I am doing laundry using our new washing machine. It is a pleasure to have the clothes come out clean and well-spun, making them dry more quickly than the old dysfunctional washer. Since I enjoy doing laundry, this new washer has made doing laundry easier than ever. Today's gorgeous sunny weather won't take long for the laundry to dry.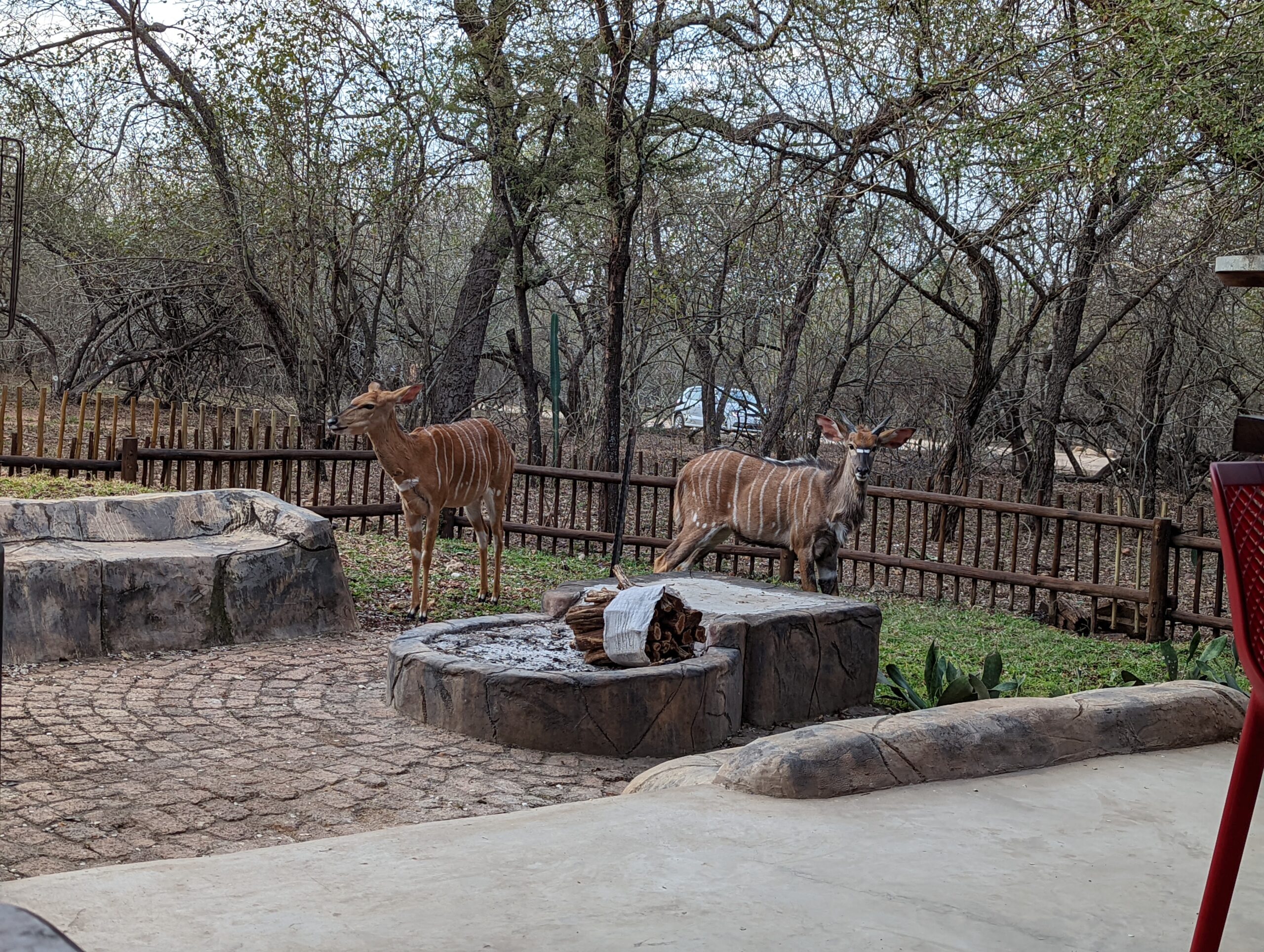 Ah, the simple things in life can give us so much joy. We always giggle over how the most simple scenarios can make us both smile. Last night's dinner was a perfect example, but before that, we talked on (free) Facebook Messenger with our friends Linda and Ken in the UK. In the next 24 hours, we'll talk to friends Kathy and Don on Whatsapp (again free) living in Hawaii. Modern technology has enabled us to stay in close touch with family and friends.
Today is a quiet day. Besides a few household tasks and cooking another great dinner, we are content. Tom is listening to podcasts on his laptop. I've already paid the bills for September, completed my part of the taxes for the accountant, and recorded our expenses from the recent trip. For the first time in a while, I don't have any "paperwork-type" tasks hanging over my head.
May you have a stress-free Thursday!
Photo from one year ago today, September 1, 2021: