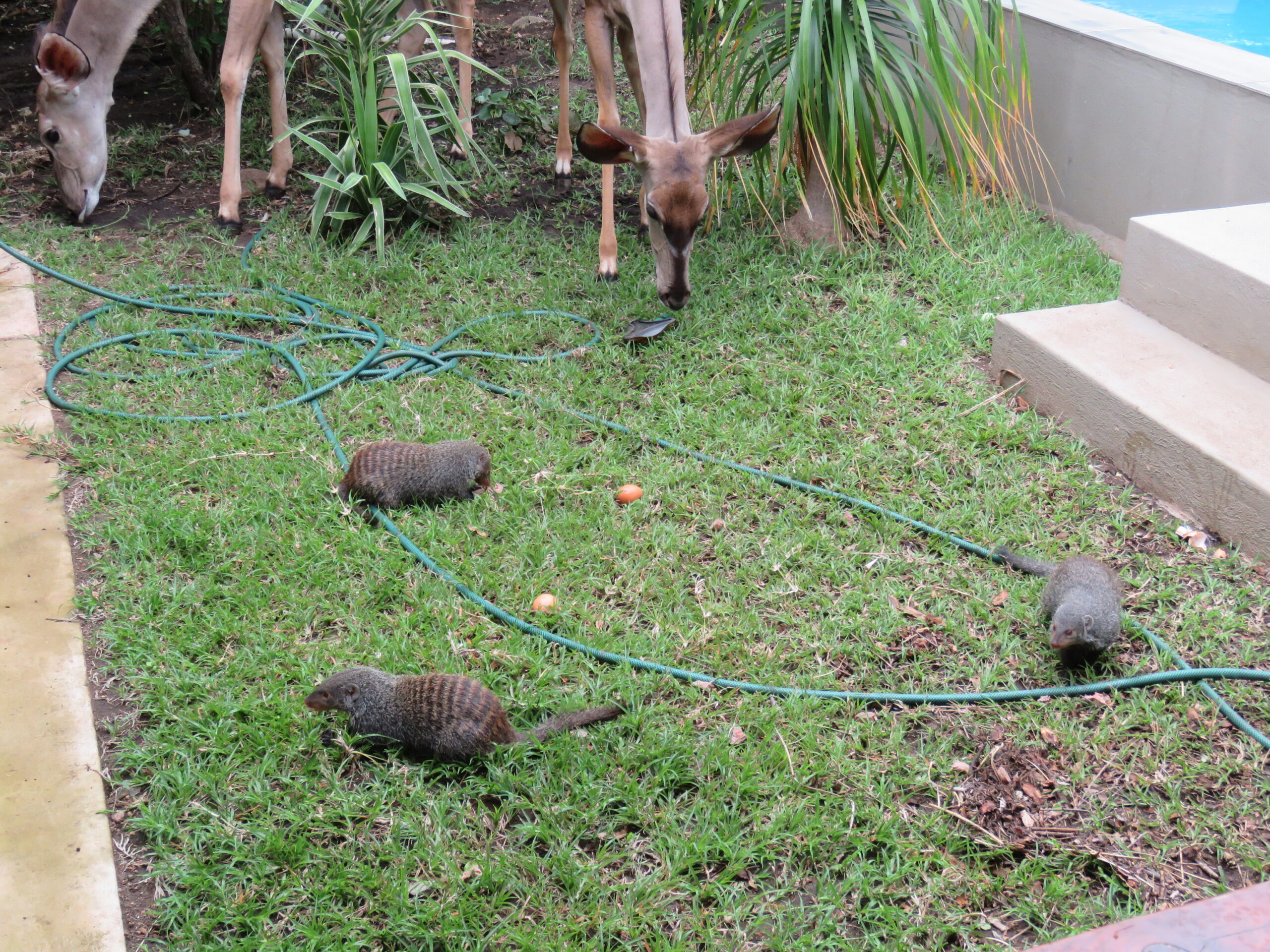 The lyrics to the song written by Chuck Berry, "Back in the USA," (see the link here), are as follows and ring true today in many ways;  "Chuck Berry first issued the song on Chess Records in 1959 as a single which reached number 37 in the Billboard Hot 100. The song's lyrics were supposedly written based upon Berry returning to the United States following a trip to Australia and witnessing the living standards of Australian Aborigines."
Lyrics
"I woke up to a bitter storm (bitter year)
And Noah's Ark came washed up on the shore
The riot gear has lined the dawn (bitter year)
Like dogs that shit on your neighbor's lawn
Let freedom ring with all the crazies on parade
Let them eat poison, and it tastes like lemonade
Back in the USA for a small town serenade
With fireworks on display
Tonight, it's a hero's welcome home
And there's no place to go
And I'm taking it to the grave
Back in the USA
The saddest story ever told (bitter year)
Is feeling safe in our suburban homes
Like soldiers of an endless war (bitter year)
And every church can have a liquor store
Let freedom ring with all the crazies on parade
Let them eat poison, and it tastes like lemonade
Back in the USA for a small town serenade
With fireworks on display
Tonight, it's a hero's welcome home
And there's no place to go
And I'm taking it to the grave
Back in the USA"
Many of these words remind me of the trials and challenges most of us faced during the past 18 months of the pandemic. The music to this song is an "earworm" playing over and over again in my head, as we both deal with a severe lack of sleep since Tuesday night, In total, we each may have slept only  10 to 12 hours, and we're both feeling the brunt of the long journey.
I knew that preparing a post today wasn't going to be easy. So, on the last leg from Chicago to Minneapolis, I wrote the following on my phone when I had a sudden burst of energy. Doing so made the short 55-minute flight fly by quickly and read as follows:
"I wrote today's post while on the flight yesterday afternoon from Chicago to Minneapolis. Packed like sardines on the United Airlines Airbus with nary an empty seat, we should be landing in MSP in less than 90 minutes.
Our long journey, albeit tiring, was moving along seamlessly until we arrived in Chicago. Several things went wrong, and honestly, aside from the loss of Tom's suitcase, it's not worth getting into each of the other issues.
Facing time constraints with our upcoming Covid-19 vaccines scheduled for 5:45 at the MSP airport, the inconvenience of filing a claim for the lost luggage put us in a severe time crunch.  Maneuvering back and forth to the vaccine center in the terminal and baggage claim area will keep us busy.
The 5:45 pm vaccine times for both of us is a priority over filing the claim. We'll have to juggle picking up my one bag, making the lost luggage claim, and keeping the vaccine appointments. On an average day, this would be no big deal. After traveling for three days with only a few hours' sleep, we're both raggedy and out of sorts.
I haven't eaten anything all day, and Tom ate high-carb, primarily junk food. We need a shower, good food, clean clothes, and sleep. (Oh yeah, Tom doesn't have any clothes other than what he's worn since Tuesday morning when we left Marloth Park).
We'll see how all of that goes. Now, if we can get the vaccine without incident, I won't complain too loudly. Tom, sitting across the aisle from me in the "sardine can," reminded me, "Eight years, eight months, and we never lost a bag!"
I laughed! We have been pretty lucky, haven't we?
Ah, after a good night's sleep and food, our attitudes will change exponentially. We'll report back as to how all of this evolved in tomorrow's post. Please check back for the update."
We're at "tomorrow," and we wanted to update our readers on our receiving the J & J vaccine, surprisingly in the airport upon arrival. Before heading to the luggage area, since we didn't have enough time to do both, we made our way with our two carry-on bags to see if we could be vaccinated a few minutes earlier than the 5:45 appointment time.
The two very professional nurses were delighted to have some vaccine recipients. They mentioned, "the business has been slow with few passengers interested in getting the vaccine. In the early part of June, when they first started offering the jabs, they were busy. But, in the entire 45 minutes we were with them, including a 30 minutes waiting period after the jab, not another patient appeared.
As it turned out, we chatted with them during our waiting period, and the time flew by. It didn't allow us to be concerned or worry about possible side effects. Neither of us experienced a thing. Even today, as tired as we are, we have not had a single twinge of any reaction or side effect.
When done, we headed to the baggage area, picked up my bag, and filed a claim for Tom's. They have no idea when his bag will arrive. Today, he has to buy some clothes, after wearing the same things since Tuesday. I couldn't get my clothes off fast enough to sit on the bed and eat my Chipotle bowl. Oh, what a treat that was! Tom did Wendy's.
Dining around here will be easy. We're in an area where there are tons of takeaway and eat-in restaurants. Plus, we're across the road from Eden Prairie Shopping Mall, making it easy for any shopping we need to do, mainly the clothes Tom needs to buy today until his suitcase arrives, if it does at all.
That's it for today. We'll be back tomorrow with some unusual details about our hotel. Please check back.
Photo from one year ago today, June 2, 2020: