Here's a photo of the famous Billy's Bar and Grill in Anoka, Minnesota, where Tom's relatives get together every Friday at 3:30 pm, when "Happy Hour" begins.
Yesterday afternoon and early evening couldn't have been more fun. We met with Tom's siblings and other family members at the popular Billy's Bar and Grill in Anoka the second week. Although it's a long drive from our hotel in Eden Prairie, the time flew quickly while we chatted during the drive both ways and also when we were with the family at the bar.
Tom is hard of hearing, and when driving in South Africa on bumpy dirt and paved roads, we hardly chat when he can't hear me due to road noise. Here in the USA, with smooth roads and a rental car with automatic transmission, we can talk during a long drive.
Billy's is a great restaurant and bar. Happy hour begins daily at 3:30 pm, and the food and service are over-the-top for what may be considered standard bar food. But, when the meals are presented and tasted, everything about their environment comes to life. It's not surprising to see the crowds as early at 3:30 pm, not only to partake of the great prices, free popcorn, and reasonably priced delicious food, but the fantastic service, attention from the in-person owner(s), and general pub-like and lighthearted atmosphere can't be beaten.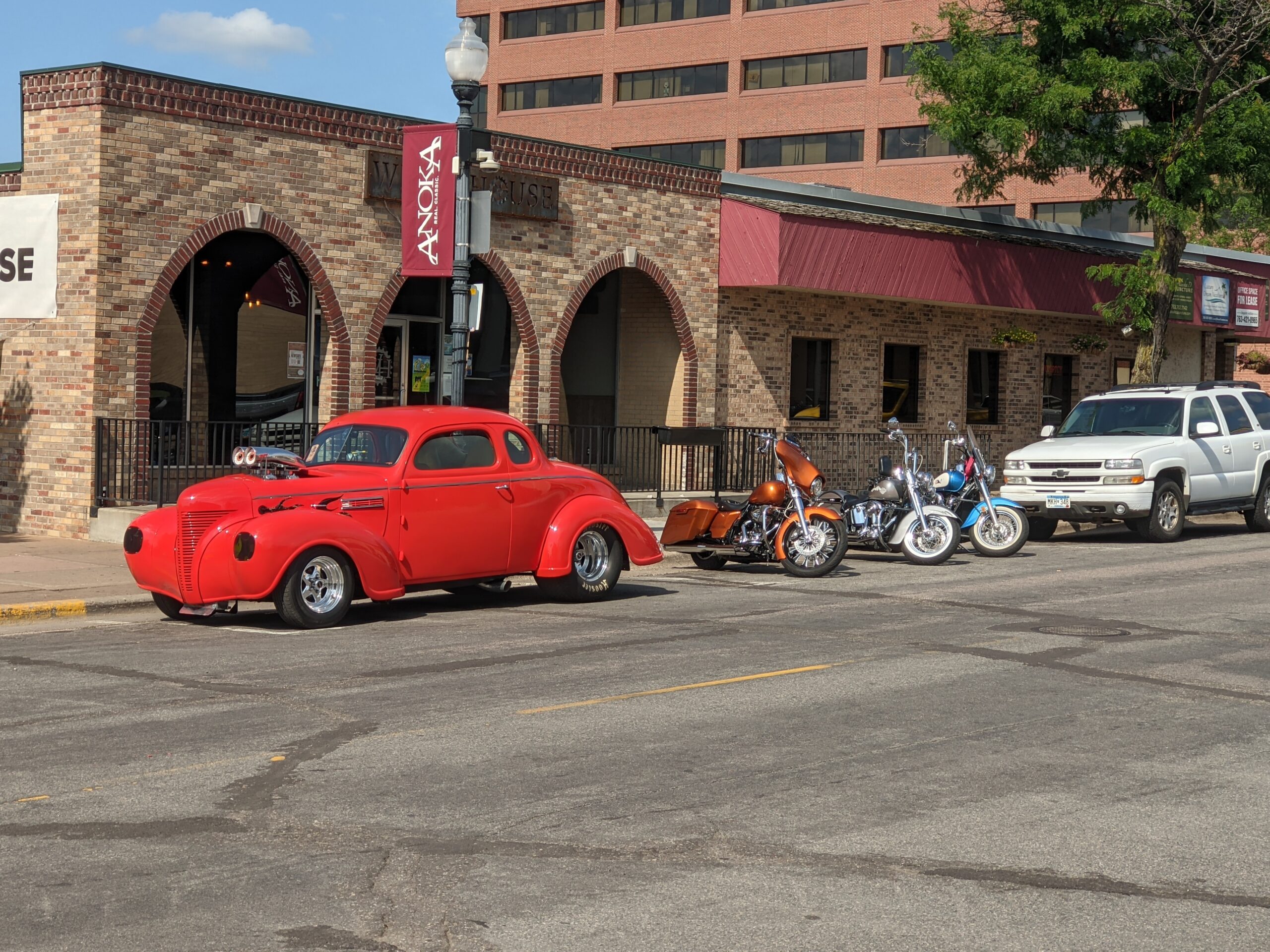 Yesterday, we met owner Paul Justen, engaging in a delightful conversation. Funnily, it reminded us of our favorite restaurant in Marloth Park, South Africa, Jabula Lodge & Restaurant, where we experience the same ambiance and attention from the owners along with the excellent food, which is unsurpassed by any nearby restaurant.
Billy's Bar and Grill is located at 214 Jackson Street, Anoka. There's a huge, easy-to-access parking ramp across the street with free three-hour parking and ample other parking spots nearby. Reservations for large groups may be helpful, but it seems the Lyman family always manages to get a good table with plenty of room for all of us.
The last time we were in the US in 2019, we also joined the family at Billy's Bar and Grill for their usual Friday afternoon/evening get-together, and we were both thrilled to do so twice in the past two Fridays since we arrived on July 1st. Next Friday, we'll be leaving for Milwaukee in the morning and won't be able to join them.
When we left Billy's Bar and Grill, we noticed a table with a small stack of Billy's complimentary logo tee-shirts. I grabbed one for me, as shown in the photo below. We left around 7:30 pm and headed back to our hotel in Eden Prairie to stream a few shows and later watch the local news. We haven't watched TV in over six months! We've never even turned on the TV in our bush house in Marloth Park.
Speaking of our bush house, we paid rent while we were away, rather than packing everything and leaving it for other potential renters and perhaps their "germs." Once we return to the bush, it's comforting to know that our comfy two-bedroom bush house will be awaiting us and, hopefully, all of our favorite wildlife friends as well.
Then again, we're looking forward to seeing our human friends as well. While visiting family and friends in the US, our dear friend Kathy (of Kathy and Don) will be arriving in the bush. We hadn't seen each other in over two years, when we left in May 2019, three months after that dreadful surgery. However, we've stayed in close touch during the past two years. I can't wait to see her in person finally.
Today is a low-key day. Most likely, Tom will visit his brother Jerome while I stay busy working on corrections on my laptop while he's gone. It will be good for Tom to have some alone time with his eldest sibling. When Tom returns, we'll head out for dinner, or we may end up doing takeaway since there are so many good options nearby.
May you have a pleasant day!
Photo from one year ago today, July 10, 2020:
A sunny day at the beach in Trinity Beach, Australia. For more photos, please click here.