We're pretty lucky. Like most people in South Africa, we could suffer the inconvenience during load shedding when the power company, Eskom, turns off the power nationwide during designated periods. But, we are grateful and fortunate to have many systems to alleviate the hassle.
There's an app available at most download sites that informs the user when to expect power outages. But, this information is inaccurate about 25% of the time. It will say there is a scheduled outage in our area, and it doesn't occur, or it will appear there are no anticipated outages, and we're out all day. That was yesterday. The power went out about 11:00 am and didn't return until about 1900 hrs., 7:00 pm, eight hours later.
After the first few hours passed and the power hadn't returned, Tom loaded the big metal bowl with ice and placed it on the middle shelf in the refrigerator. This method keeps the perishables fresh as long as that ice doesn't melt substantially. We buy ice and refill the bowl as needed during extended periods beyond one day. The refrigerator becomes a giant cool box (cooler).
There's a difference between load shedding and power outages. Load shedding is a plan to shut down the power supply to save on resources. Different areas in the country experience other times and different levels, from one to eight, determining which times of day the power will be out and how many times in any upcoming 24-hour period how long the power will be out.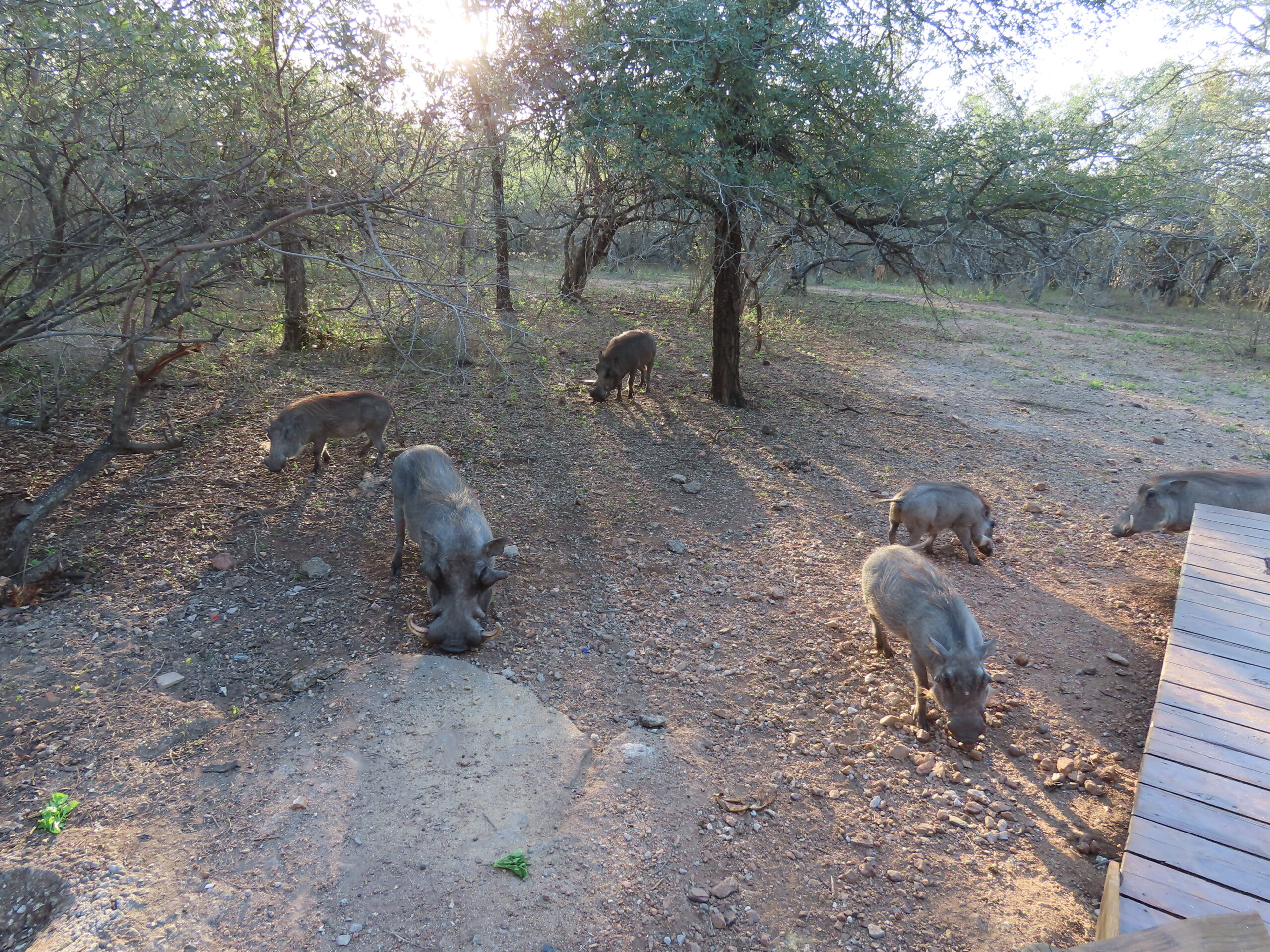 As for outages, they result from equipment issues at various power stations, often caused by theft, vandalism, and breakdowns. These happen many times each year. The general public has no say or control over when these are repaired. Calling to complain has no impact whatsoever. Often Eskom has trouble obtaining replacement parts which delays the repairs exponentially.
The fact that we have an inverter makes life easier during load shedding our outages. It's not as powerful as a generator but is quiet, self-starting, and recharges off the electricity in the house when power is available.  We can charge our equipment, stream shows since the WiFi router stays on, and keep a lamp on in the bedroom. Having something to do during outages is helpful. Watching a movie or streaming a series makes the time pass without us noticing the outage.
However, yesterday, for about an hour, there was no WiFi to the towers in the area due to the outage. There is nothing we can do about that. But, as mentioned a few days ago, we have over 1000 movies on an external hard drive allowing us to watch movies as long as our laptops are charged. Before and during outages, we pay special attention to how much battery life is left on our phones and laptops.
Now that we have a third laptop, my old Chromebook with 12-hour battery life, we make a point of keeping it charged, just in case.
Sure, the house is dark at night during outages. We prefer to be indoors at night during outages since we can't see what's going on in the garden anyway. Plus, it may not be safe to be outside in the dark in the case of a potential burglary or visit by a lion. Our security system works during outages since it is connected to long-lasting batteries, which give us peace of mind at night in the dark or not.
We have two handheld lanterns that we also keep charged. Last night, Tom did dishes in the dark, but the lantern helped make it possible. I use one of the lanterns before bed to take out and clean my contact lenses, wash my face and brush my teeth. That works.
The biggest concern is always that the power returns before we lose food in the refrigerator or freezer or if the inverter runs out of control, which can happen after a 24-hour outage. Otherwise, we make the best of the situation and are very grateful for the systems we have in place. After all, as "they" say, TIA, "This is Africa," and accepting and managing the annoyances is a part of the reality of living in this unique environment.
Be well.
Photo from one year ago today, June 23, 2021: