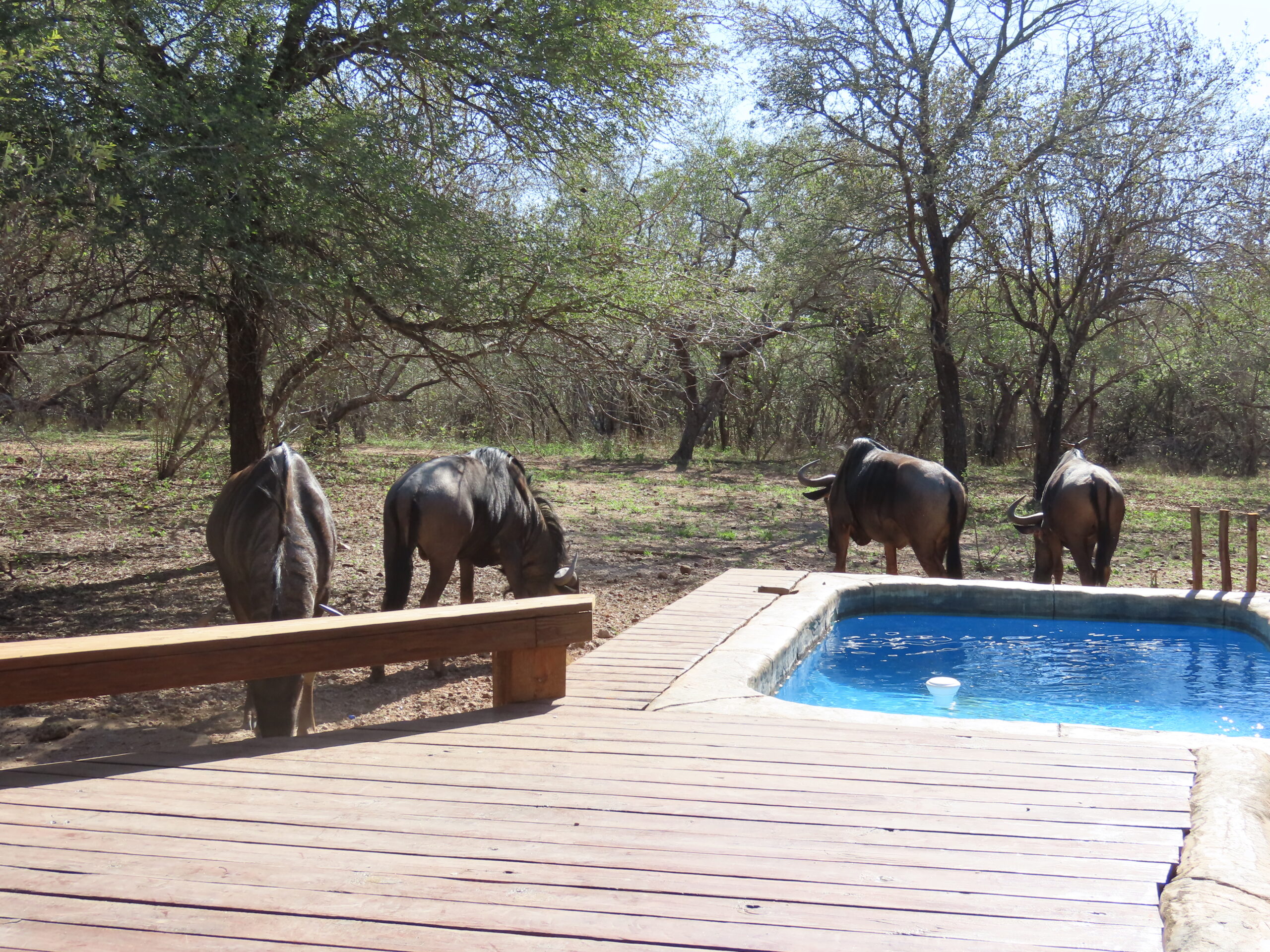 Last night, while reviewing my email, I noticed a message from a reader asking the following:
"I want to be just like you! LOL, I want to travel the world and stay long enough to learn about a place and culture and get a true experience. But we are still working, so I want to take a 2-week trip to Africa. Where shall I go????? If you could only have 2 weeks, where would you visit?"
The answer to this question could easily result in a comprehensive response that could take quite a while to prepare. But, for the sake of this one reader and others who may have similar questions, we will do our best today to reply in a condensed manner. Hopefully, this won't be boring for our other readers who may not be so inclined.
I'll start with the first part of the question about coming to Africa for a two-week holiday/vacation. The answer to this part is entirely predicated on the fact that depending on where the reader is coming from; it can take two days to travel to Africa on either end. Plus, it typically takes about two days to recover from the long journey if the travelers aren't seasoned.
Jetlag is a reality for many travelers. Some travelers never feel up-to-par while they are here for short trips until weeks after they return to their home country and get back into their usual routine. We learned a long time ago to immediately roll into the local time zone, sleeping, eating, and engaging in activities based on local time, not their "old" time.
As a result of following this criterion, we have yet to suffer from jetlag. That's not to say we haven't been exhausted for a day or two from missing so much sleep on the travel day. But, one or two good night's sleep (without long naps) served us well once we arrived at the new location.
With this in mind, is two weeks enough, which may only be nine to 11 days after traveling and catching up? Yes, this short period can be sufficient to see a lot of wildlife and experience a little of the culture of the country(s) you choose to visit.
Now, the big question…where to go? There's no easy answer to this question. There are 54 countries in Africa, but many of them aren't possible or advisable to visit based on political unrest, crime, and cultural differences. This eliminates about 25%.
I won't list these countries and suggest you do your own research to determine if the conditions are suitable for travel at any given time and…suitable for you to travel, based on your acceptance of certain conditions and your willingness to adapt to those conditions in order to feel safe.
We have visited nine African countries; thus, it is only on this basis from which we speak. We felt safe in all those countries but with many precautions to ensure our safety and sense of well-being. However, we'd suggest, for the first time in Africa, to either plan to stay at a highly rated resort after reading many reviews and doing added research or, as biased as we are, come to Marloth Park, South Africa, rent a holiday home in the bush and head to Kruger National Park for a few guided safaris and also self-driving.
This way, you'll have a well-rounded experience. But we also love the Maasai Mara in Kenya, but it's costly at most resorts, and you cannot self-drive in the Mara. Of course, we love Zambia, Botswana, and Zimbabwe, where you can see the majestic Victoria Falls from two different countries and visit Chobe National Park, the Chobe River, and the Zambezi River. All of this can be arranged through tour guides we can recommend.
Our friends Rita and Gerhard particularly love Namibia, but it suggested one drive themselves through the country, and a few weeks may be too short a time. Plus, a new traveler to Africa may not feel comfortable driving themselves on long road trips with poor conditions and encountering potentially dangerous situations.. We'd love to go to Namibia, but it is a country that borders South Africa, thus eliminating the possibility of us getting a new visa stamp.
If we're going to use South Africa as a "base," we need to get a new 90-day visa stamp, but it can't be from visiting bordering countries, an entirely different scenario if you came to visit for only two weeks.
Also, you will need to rent a car and carefully follow Covid-19 restrictions and each country's visa/entry requirements. Plus, it's wise to visit your health care travel clinic to determine what vaccines and medications you may need for travel to the country (s) you've chosen to visit. Here again, it varies from country to country.
I could go on and on with "what to do" to visit Africa. We've spent approximately 30% of our ten years of world travel on the continent, and we still have a lot to learn. But, almost daily, a situation occurs that is new to us for which we spend hours studying and learning everything we can. None of this would be possible without the internet, for which we are very grateful.
Reader(s), please feel free to ask us any questions you may have to facilitate your decision-making process further. We are always happy to be of assistance.
Have a fantastic Monday, wherever you may be.
Photo from one year ago today, July 11, 2021: