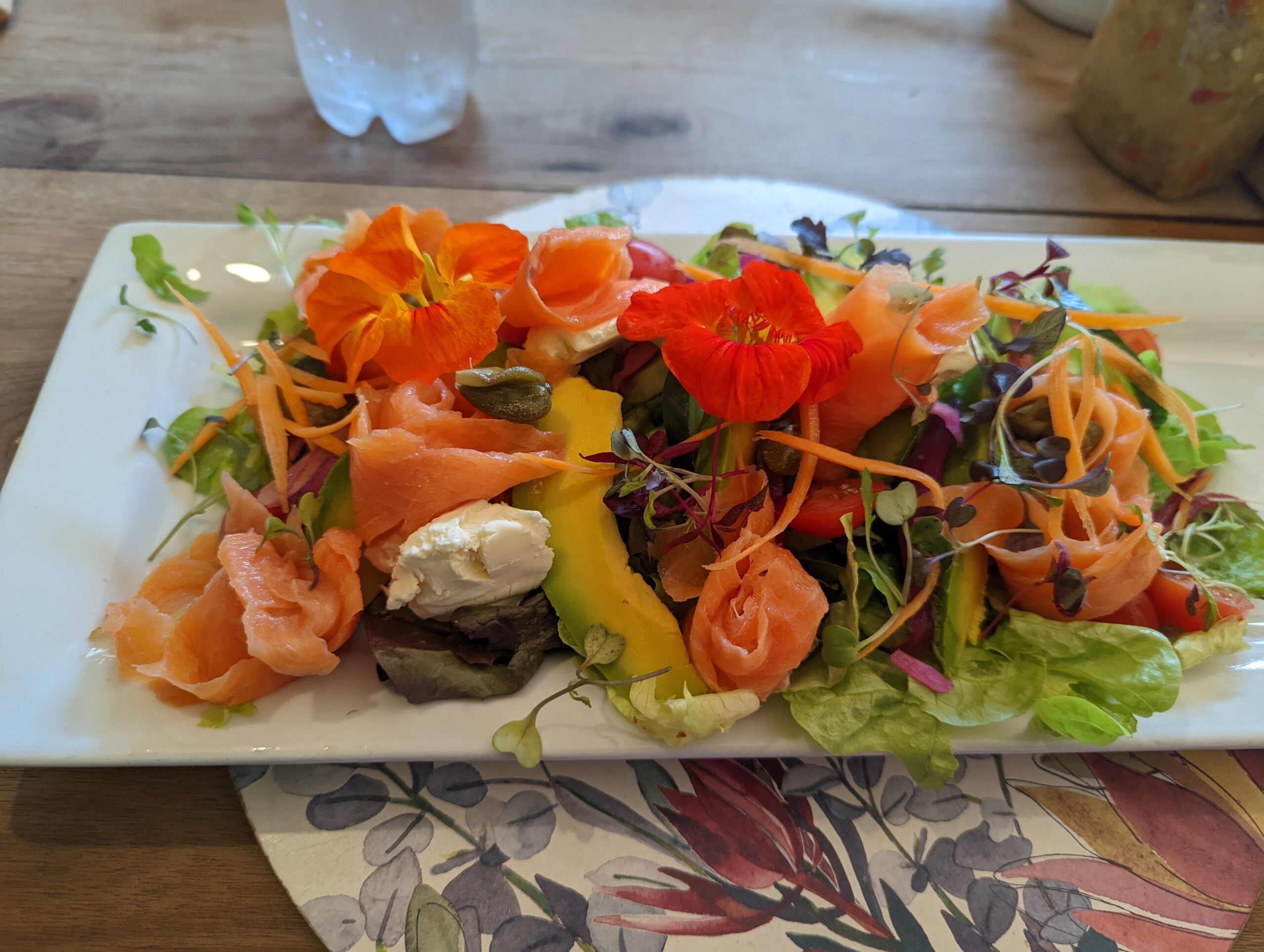 The washing machine died a slow and painful death. Yesterday while I was out with Rita at Stoep Cafe, Tom had tried to do one load of laundry, but the washer wouldn't spin. The dark clothes sat in the laundry tub, soaking in dirty water. When Vusi showed up, he loaded up the laundry from the tub and took it to Louise's house to wash and dry it there. Last night, while we were sitting on the veranda at dusk, Louise showed up with the clothes washed, dried, and beautifully folded, perfect for stacking neatly in our suitcases. She had folded all the clothing. I felt terrible that Louise had folded our clothes, but she swears she loves doing laundry.
I  also love doing laundry. We could have Vusi and Zef do our laundry all the time, but I'd miss the process. Even Tom seems to enjoy helping with the laundry. He takes the heavy items like jeans and sweatshirts and hangs them on the clothesline in the side garden. I will hang the balance on the portable clothes rack and place it in the sun to dry. Even in winter, the sun is very strong in Africa.
My two pairs of Sketchers shoes are machine washable. This morning I got the washer to work well enough to do one pair, but it wouldn't work for the second pair, so I hand-washed them. They are drying in the sun right now, but we'll keep an eye on them in case the monkeys or baboons appear. They wouldn't hesitate to take my shoes. We'll bring Louise the last load of laundry tonight, and she'll return it to us before Friday, when we'll wrap up the packing.
Friday night, 11 of us will go to Jabula for dinner. That will undoubtedly be fun. I'll make sure to take food photos since, with such a large group, there will be a variety of dishes ordered beyond Tom and my usual orders, which we tend to repeat weekly. He always has pork ribs, white rice, and creamed spinach (the best in the world). On occasion, he'll order chicken schnitzel instead of ribs. I always order the grilled hake, steamed vegetables, and grilled chicken breast, which are all delicious.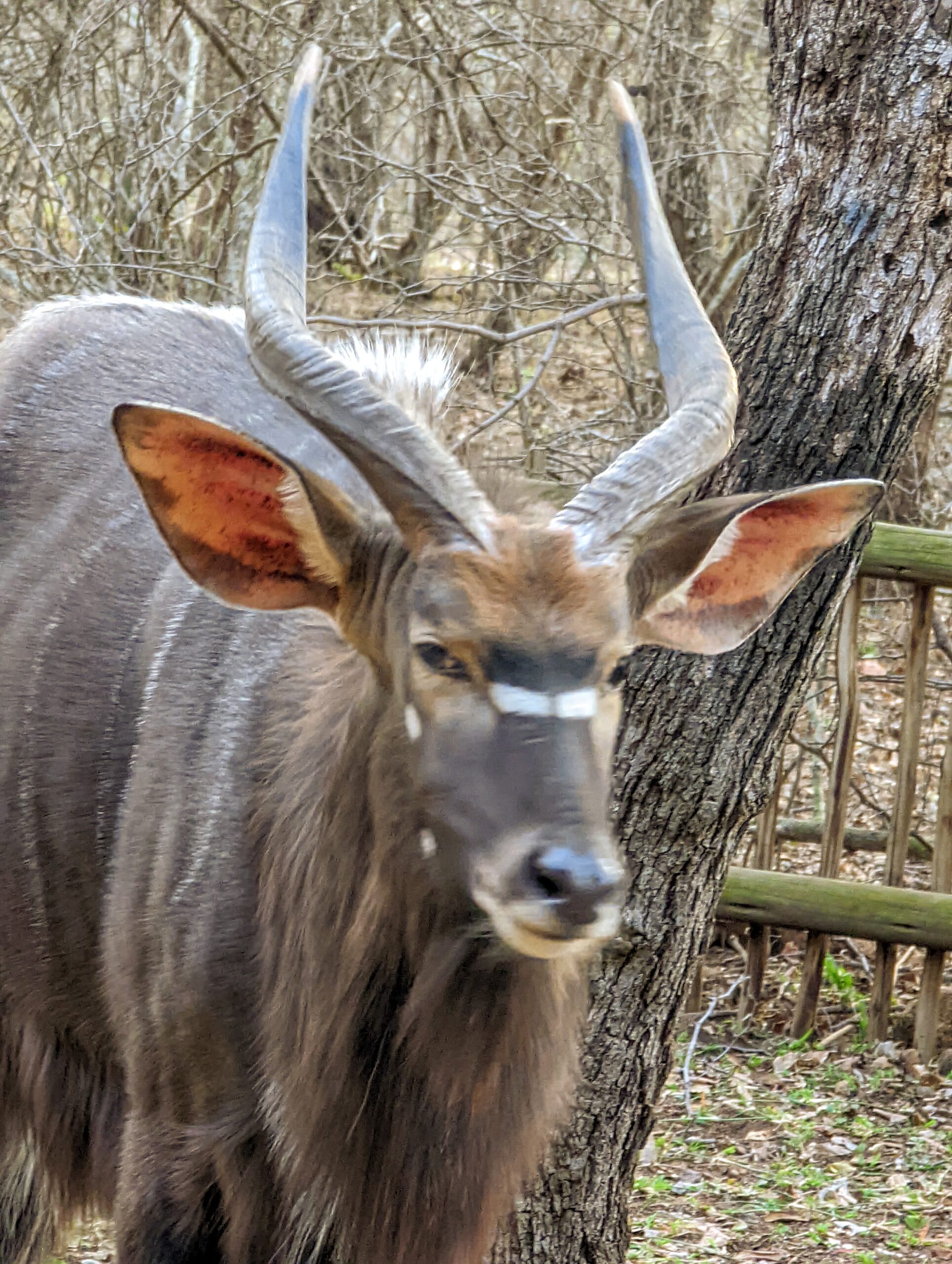 Last night, in somewhat of an immediate situation, the pain in my face and head from the awful Covid-19-caused sinus infection I've had for four months suddenly disappeared. While out with Rita, I couldn't touch my cheeks due to the horrendous pain, and just like that, about 85 hours after I started the two antibiotics, the pain was gone.
I will continue to take the last few days left of the drugs and look forward to feeling well for our trip on Saturday. Fortunately, the pain escalated while we were here rather than on the trip to Zambia and Botswana. I surely wouldn't have wanted to find a doctor while there. Hmmm…safari luck. I am so excited to feel well today after months of pain in my face and head. I am so grateful!
Speaking of safari luck, we're looking forward to going on safari again in Chobe National Park. Although we've already done this, doing so again is as exciting as going to Kruger National Park as often as possible. We never get tired of doing so, anticipating some new and different sightings from our past experiences.
As for the rest of the day, we're wrapping up some financial matters, including paying Louise our rent for the next 90 days. She uses a South Africa-based app and sends me a link to which we add a credit card for the payment. There's a 4.5% fee to use the app, which we pay. If we had to get cash to pay, we'd spend that much on ATM fees.
When we arrive in Zambia, we'll have to go to an ATM to pay the reliable Chris Tours the fees for their services and some events we've booked. We'll share the costs of the entire trip when we return.
I will go into my cupboard and see what needs to be washed so we can drop it off later today.
Have a fantastic day!
Photo from one year ago today, August 17, 2021: