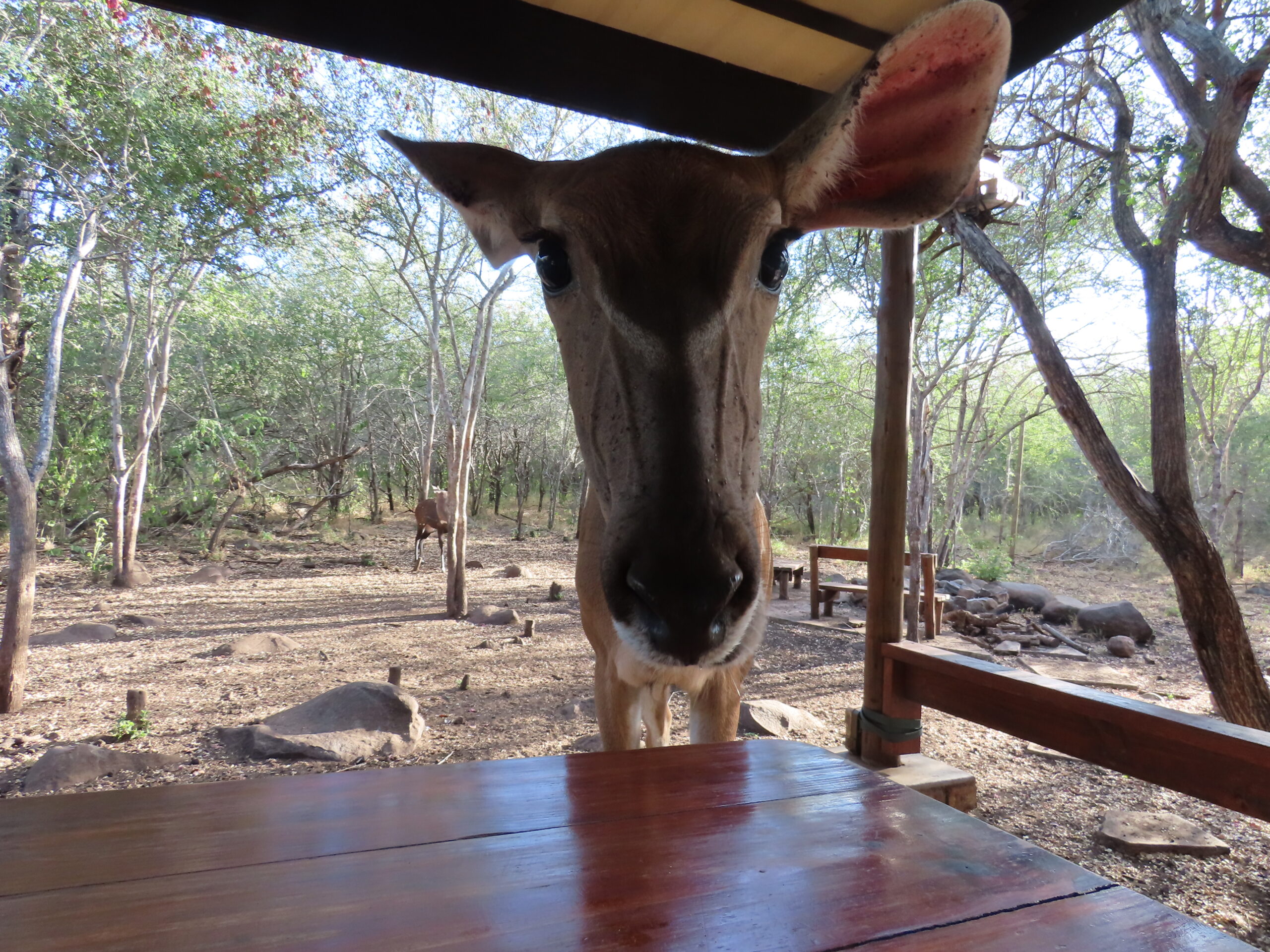 Today is our 27th wedding anniversary, and we're off to Kruger for a self-drive safari. When we arrive in Lower Sabie, we'll have lunch at the Mugg & Bean Restaurant overlooking the Sabie River, hoping to see Cape buffalos, hippos, crocs, and more.
Sometimes a trip to Kruger proves to be uneventful. We hope to spot elephants on the long drive, and if we experience "safari luck," we might encounter big cats and other exciting species. If we see a lot, we are grateful and excited beyond words. We are always prepared for that eventuality and take it with a grain of salt.
Yesterday, we grocery shopped for what may be the last time before we leave South Africa in a mere 16 days. If we run low on groceries, we can always dine out or make a run to the local meat market and the little shop for a night's meal. At this point, we are trying to use up as much as we have on hand as possible as the days wind down.
I am working hard to get in as much of my walking as possible before leaving. I hope to have half of my usual goal accomplished before heading out the door soon. If we return by 2:00 pm, 1400 hrs, I'll be able to finish the other half before dinner. I already prepped everything for tonight's dinner except the salad I'll make when we return.
We'd dined out twice in the past five days, and after lunch at Mugg & Bean, we thought dinner at home would be fine. We're having bacon-wrapped filet mignon, fresh green beans, and salad, with rice for Tom. It will be a perfect way to celebrate our special day.
Off we go! We will be back tomorrow with photos from Kruger National Park.
Have a happy day!
Photo from one year ago today, March 7, 2021: