Shortly, we are heading out to Brandon, a nearby town about 30 minutes from here, where a mall and many other stores are located. First, we'll head to Men's Wearhouse to purchase Tom a suit for the upcoming dressy Cunard Queen Mary 2 cruise, only weeks away.
Tom hasn't had a suit since we began our travels in 2012, but with baggage weight restrictions, we had no choice but to donate it along the way. With several Azamara cruises upcoming and some dressy nights on those cruises, having the suit and my dressy dresses will come in handy. The trick for both of us will be getting rid of some items in our bags to make room for all of our new clothes.
We brought along an extra piece of luggage, and in the worst case, we will load it up and pay any extra charge for the additional bag when we fly. The cruise lines don't charge for the number of bags or the weight of the bags. Thank goodness for that.
So, for today, we start at Men's Wearhouse, DSW shoes, TJ Maxx (for odds and ends), and Costco, where we'll upgrade our membership card to get petrol saving when using a Costco credit card to fuel up throughout the world. All the little details of our lives keep us jumping, especially when we spend time in the US between our world travels.
Last night, as shown in today's few photos, we went out to dinner, having a fantastic time. The food was good but not great, but we were shocked by the bill in a casual restaurant such as Circles. For the four of us with drink, tax, and tip, the total bill was US $290, ZAR 4257. Sure, we each had two drinks, but that amount surprised us when, of course, Tom picked up the bill.
When we returned to the house, we watched the end of the Academy Awards. All were shocked over the events of the night when Will Smith slapped comedian Chris Rock for tastelessly using his wife Jada Pinkett Smith's medical issue as the brunt of the joke. The controversy is all over the internet.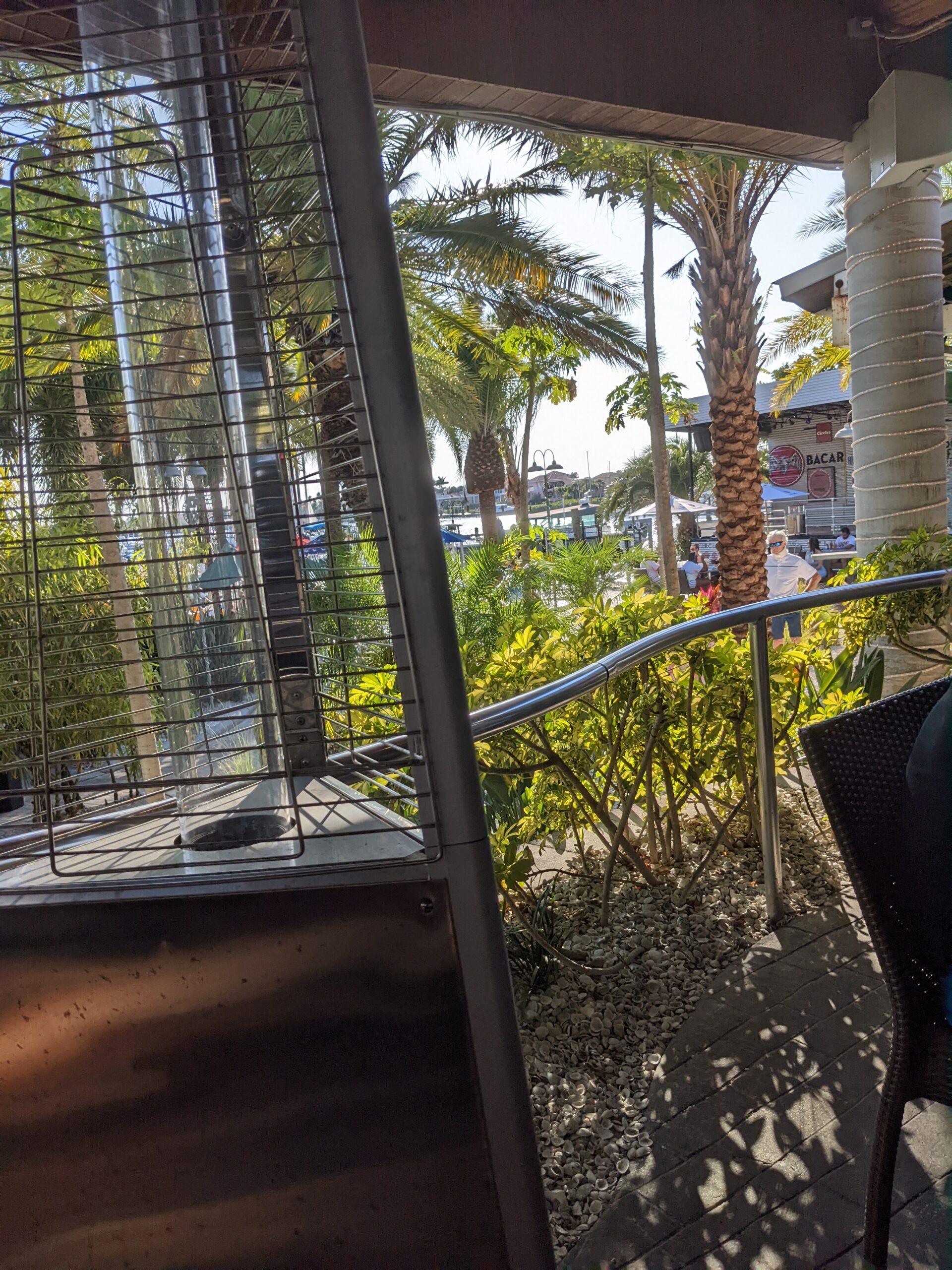 Tonight, we'll dine in after Tom, and I pick up some groceries at Costco for our taco salad dinner. It works out well being here with Karen and Rich since mostly they eat like us. I can easily maintain my low-carb way of eating, and Tom is doing the same, now that we found out we can't get his favorite plain old-fashioned cake donut. These days, customers aren't interested in eating simple cake donuts when so many more appealing types are available.
It's time to head out, so I am cutting it short today. We hope you have a fantastic Monday and everything goes your way.
Be well.
Photo from one year ago today, March 28, 2021: