When a driver picked us up yesterday to take us to a resort down the road, we were a little surprised we'd be boarding a boat on the Chobe River from Chobe Marina Lodge, not Chobe Safari Lodge, where we were staying. The three-minute drive down the road and the 30-minute wait to board the boat were no big deal.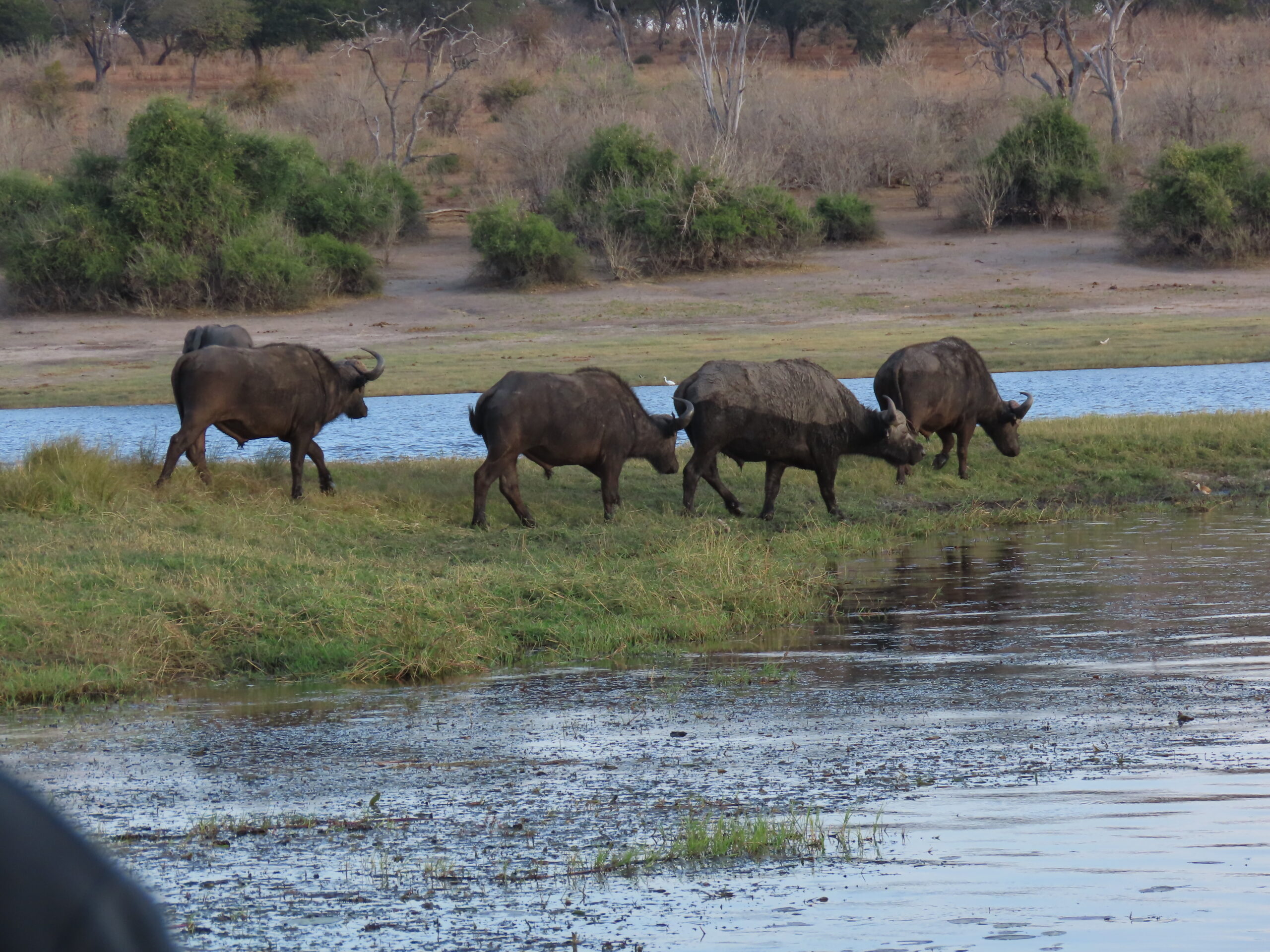 We were seated at a table for four on the pontoon-style boat in no time, ready to embark and begin the sunset cruise lasting three hours. As soon as we sat down, we were seated across the table with a lovely couple, younger than our adult children from Milan, Italy. Andrea and Jenny spoke good English, and we chatted endlessly, later meeting up for dinner at the restaurant up the hill from our resort.
Unfortunately, the photo I took of the two of them ended up being obstructed by a person walking by, and I could not post it, much to my disappointment. I should have checked the camera, but I caught up in the lively conversation with this adorable and intelligent Italian couple and failed to see if the photo came out. It was an oddity that this happened.
We enjoyed the time spent on the boat with them and later for dinner up the hill. While on the boat, we met another couple, who were friends, and the man, Dwight, lives in the suburbs in Minnesota, leaving us with endless stories to share, especially with Tom, a native of Minnesota. Christie was from Denver. It was also fun talking to Americans whom we seldom meet in this part of the world.
The three hours passed quickly, and before we knew it, we returned to our resort to meet up with Andrea and Jenny later. We shared a delightful day and evening while taking many beautiful photos, some of which we're sharing here today. Many more will follow in days to come. We haven't put a dent in the pictures worthy of posting but have plenty of time to do so in the days and weeks to follow.
This morning, we had a nice breakfast in the resort's restaurant buffet. We never had dinner at the buffet since there were few foods suitable for my way of eating. In our last post for this trip, we'll share food photos and final expenses for our one week away from Marloth Park.
As always, we're a little tentative about getting another 90-day visa stamp when we return to South Africa in two days and go through immigration. If we are turned down, we'll have to devise a plan which, of course, if that happens, we'll share here. Each time we get another 90 days, we sigh with relief. The law is vague in this regard…are we required to return to our home country each time? The answer isn't clear. We'll see how it goes one more time.
In a little over an hour, our trusty Chris from Chris Tours will arrive at this resort, who will drive us back to the border between Botswana and Zambia, and then take us to the Protea Hotel by Marriott we've stayed many times in the past. It's a pleasant hotel, with good breakfast included,  lovely rooms with comfy beds, and free WiFi.
We will check into our ground floor room, unpack a little, and within a few hours, be heading out to the Zambezi River for another sunset cruise, this time on the Lion King boat with live entertainment. This will be our second time on this boat. We enjoyed the scenery, the included drinks and snacks, and the African music last time and looked forward to this repeated event.
When the boat ride has ended, Chris or his staff will pick up up to take us to the Royal Livingstone Hotel, where we will dine tonight and again tomorrow night, overlooking the Zambezi River. We've embarked on quite a few adventures this time, more than in the past, and have had nothing but great experiences.
Saturday afternoon, after a late checkout, Chris will transport us to the Harry Mwanga Nkumbula Livingstone Airport for our short flight (less than two hours) back to Nelspruit. At that point, we'll go through immigration and see how it rolls out again. After getting a great rate at the US $15, ZAR 253 a day, we'll collect the rental car at Budget and make the hour-plus drive back to Marloth Park.
By 5:30 pm, 1730 hrs., we should be back at our holiday home in Marloth Park to decide if we'll dine in on frozen leftovers or head to Jabula for dinner. We'll play that by ear, providing all goes well with our return.
Yesterday, I attempted to process the ZAR 196, US $11.64 customs fees due on our UPS package from the US. For some odd reason, UPS's system wouldn't accept an international credit card, like all of ours. Only South African credit cards can be used. Louise was so kind to help, using her card, which we'll reimburse when we see her next. All went through Ok, and we should receive the package sometime next week.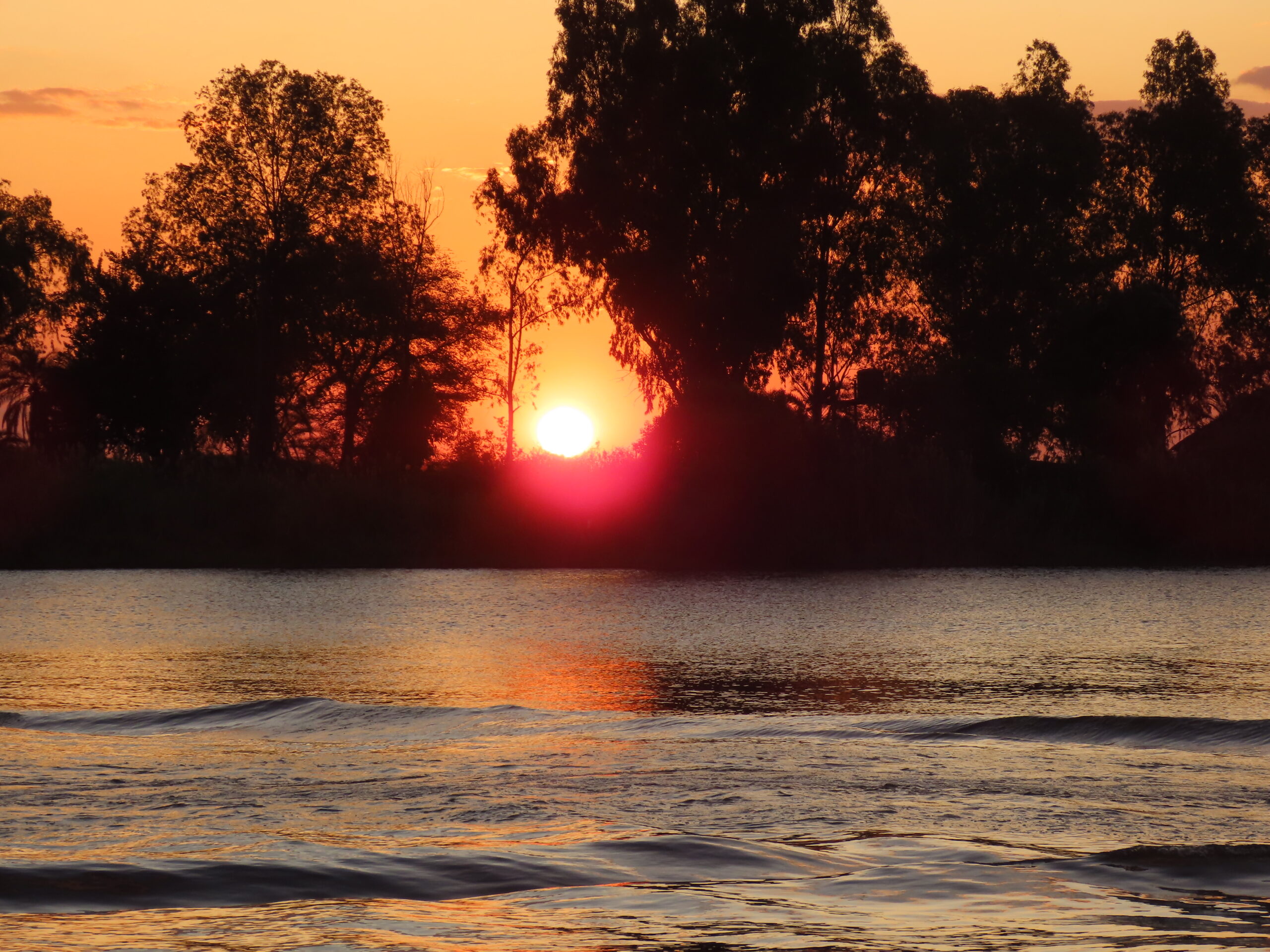 We are packed and ready to leave in about 40 minutes, so I'd better wrap this up and get it uploaded so I won't have to rush later this afternoon when we have plans.
Be well.
Photo from one year ago today, August 25, 2021: