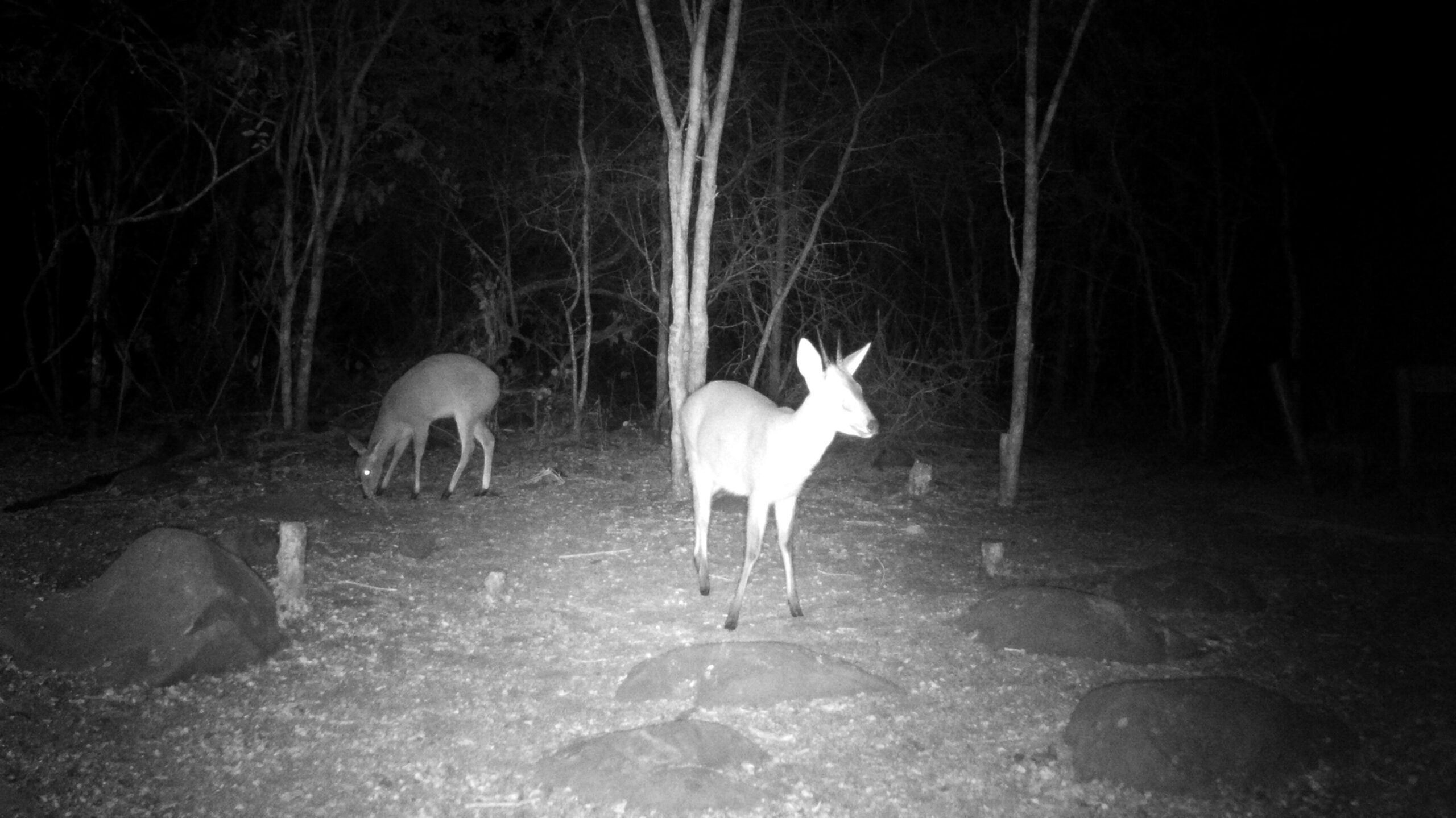 When our package arrived from the US through DHL a few days ago, we were excited that the trail cam we'd ordered from Amazon was inside. Also, my new Fitbit Sense was in the box. We decided Tom would set up the trail cam while I worked on setting up the latest Fitbit, both of which presented a few typical set-up challenges.
Finally, we had both pieces of equipment working, and I was able to do my first ECG using the Fitbit, which had been approved as a reliable device for this purpose by the US FDA (that's not to say I trust everything they recommend). With a typical result, it did provide me with a bit of peace of mind, knowing at any time, I can check this on my own.
As for the Campark T-75 trail cam, that setup was a little more time-consuming and still requires some adjustments, which we'll tackle today. After using the trail cam for the first time last night, we realized the first thing we'll do today is reduce the number of shots it takes in one night. We ended up with over 5000 photos, way too many to go through each day.
We managed to go through all the shots and have included a few of them today, not necessarily anything unusual from those we see during the day.  No porcupine yet! But we're committed to getting a night photo of her and other nocturnal visitors we may not see during the day. We won't be using the trail cam during daylight hours; instead, we will stick to using our camera and posting those photos in most posts. We'll post the more interesting trail cam photos.
We'd assumed that photo ops would be at a minimum during the busy school holiday week. But, as we sit here now on Sunday close to 1:00 pm, 1300 hours, we're in awe of how many animals have been here this morning, including two Big Daddies, once of whom stood at the edge of the veranda and barked at us, forcing us to gingerly make our way indoors to give him the space he needed.
This was a first for us. We're cautious around the Big Daddies. They are vast and dangerous, and we take no risks whatsoever. As I write this, he has wandered off into the bush, ducking his massive horns as he makes his way through the dense trees and bushes.
He 'tipped" his horns a few times at two young warthogs who seemed determined to torment him for pellets. But, they squealed off when he reminded them of his power and strength. A few days ago, the tree he tore down had been eaten by a wide array of antelopes and was beginning to look sparse. He meandered over to it this morning but didn't seem interested in any of the remaining leaves.
It's amazing how almost every day, something new and exciting transpires in the bush. Yesterday, we had a dung beetle rolling a nice-sized ball of dung right next to us on the veranda. The ball got stuck against the edge of the grass and the pool, and Tom, using a mop handle, released it for him. Soon, he's back on his way, happily rolling his ball of dung, hoping to encounter a female in his travels.
We only need to sit here long enough for yet another magical event to take place, all the while relishing in the regulars who come to call consistently. Sometimes, when it's hushed, I begin to wonder if they'll ever return. Then, to our delight, there they are again, gracing us with their presence in exchange for a tasty morsel or two.
As I write here now, 20 or more mongoose have returned after we've already fed them this morning, only a few hours or so ago. We gave them scrambled eggs and bits of meat and bones we'd saved for them. They'll circle the house a few times and return, perhaps thinking we "forgot" we already gave them treats suitable for their diet as omnivores with a propensity for meat. Fortunately, today, we've saved a little meat for their second visit.
Today will be another quiet day. So far, the only noise we've heard from holidaymakers was the sounds of adults and kids talking loud and screaming in a pool. Blissful! After a short while, the noises ended, and we were able to enjoy another quiet evening in the bush, only occasionally interrupted by the sound of the roars by lions Dezi and Fluffy nearby.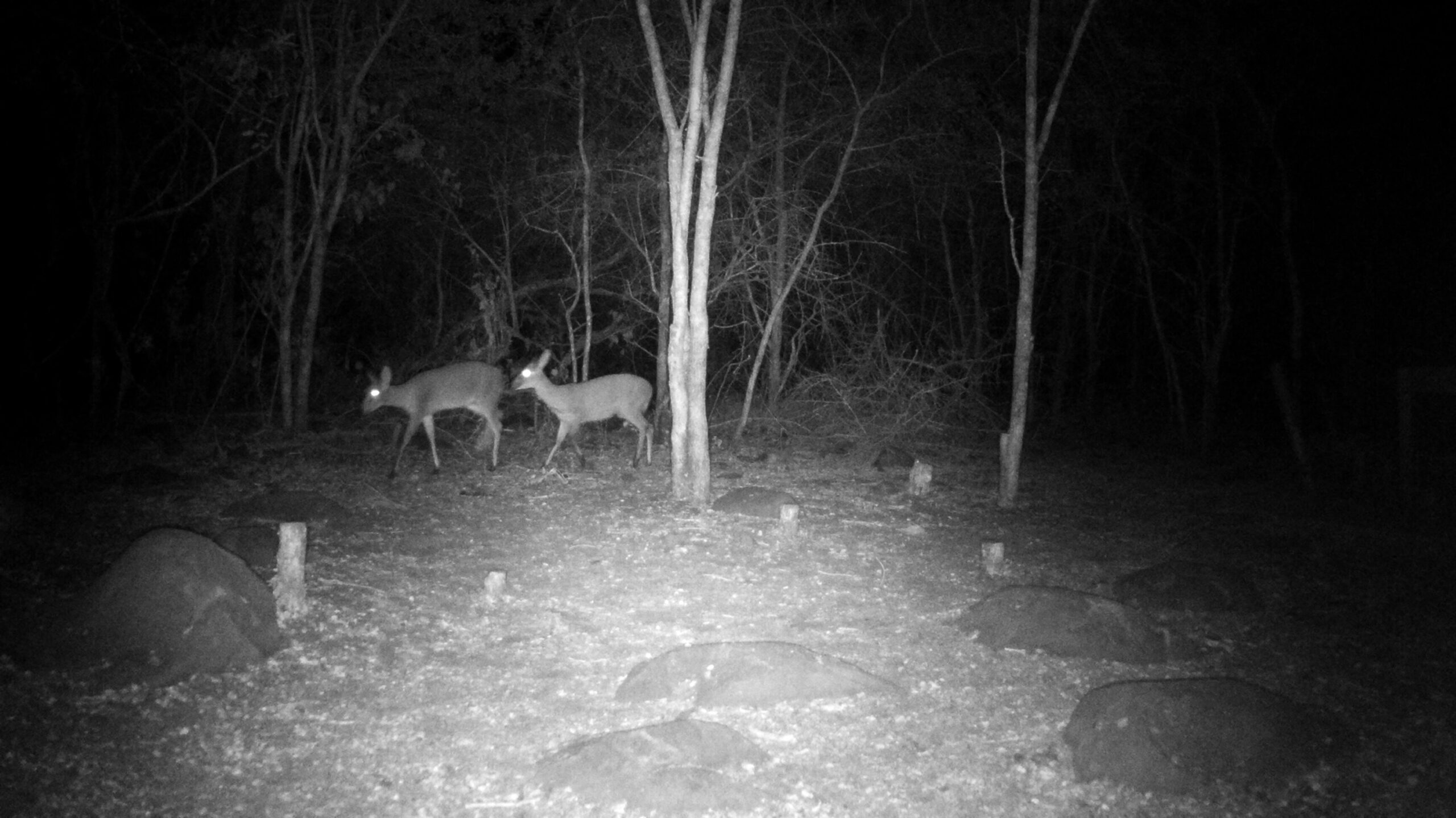 Have a fantastic day!
Photo from one year ago today, April 25, 2020:
Happy caterpillar dancing across the floor! Later on, we learned these caterpillars cause a nasty itch that lasts for days when coming in contact with their venom. We also learned these are Processionary Caterpillars who form a train and crawl up walls, verandas and form a train across the garden. Not so cute, after all. For more from the year-ago post, please click here.